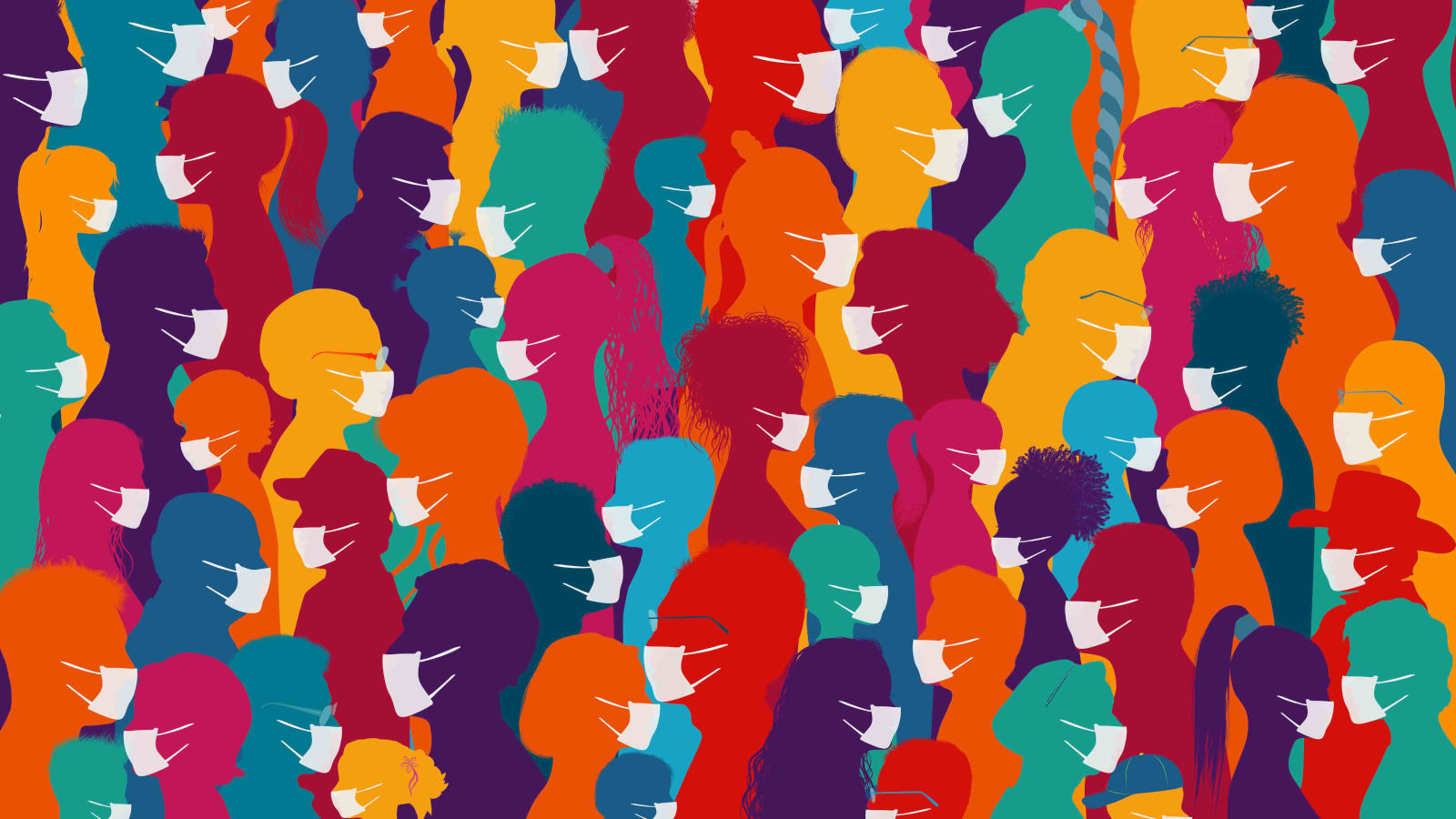 Are We Prepared for the Next Pandemic?
An Interview with the Epidemiologist Professor Hajo Zeeb
The COVID-19 pandemic is part of a global trend: since the 1980s, the number of infectious diseases outbreaks has increased. Examples from the 2000s include SARS in 2003, H1N1 in 2009, several EBOLA outbreaks - around 2014 -, MERS and Zika in 2015, and finally COVID-19, which started in 2019 and of which we now have the latest variant - Omicron. It is only a matter of time before a new virus that is assumed to be even more dangerous emerges. So the question is: Have we learned from the current pandemic and drawn the right conclusions?
up2date. talks to epidemiologist Professor Hajo Zeeb, head of the Prevention and Evaluation Department at Bremen Leibniz Institute for Prevention Research and Epidemiology - BIPS.
Up to 75 percent of emerging infectious diseases today are zoonoses, meaning they have been passed on from wild animals to humans, like coronavirus. It is estimated that wild animals carry 1.7 million unknown virus species, of which about 800,000 pose a danger to humans. Destruction of the habitat of wild animals, trade with them, but also industrial agriculture and mass livestock farming increase the likelihood of transmission. So is the next pandemic inevitable, or have we learned our lesson?
The problem has actually been known for some time, at least since the first SARS pandemic in 2003, but it is precisely the trade in mink furs that is being promoted even by the EU, and just as much by China and others. This is only one of the most obvious problems that exist in this area. Here, economic interests conflict with basic imperatives of current and long-term health and nature protection. In particular, close contact with wild animals is a risk for the spread of zoonoses, just as intensive livestock farming fuels the risk of resistance to antibiotics. At the moment, I don't see any fundamental change there, even though there are efforts being made, for example on the part of the United Nations, to strictly regulate wildlife farming and trade. We are living in a pandemic age, and we should take this seriously and do much more to avoid sliding from one global crisis - whether it be health, social, economic - into the next. However, we should not forget that there are non-zoonotic viral infections, first and foremost the classic influenza, which also have considerable pandemic potential.
In the current pandemic, it seems that society and policy makers are only responding to symptoms at the national level in the short term. What proactive measures should the new federal government take now to be prepared for the next pandemic?
It's about planning and preparation at different levels. Locally, the focus is on strengthening the public health services on all levels, improving the provision of key epidemiological data for research and monitoring, and logistics. Internationally, of course, it is imperative to further strengthen collaboration in information exchange, research, and shared learning in finding solutions. In my opinion, it was downright absurd that at the beginning of the pandemic, the World Health Organization was deliberately weakened instead of being given more power, speed, and independence. And we should certainly broaden our perspective, as environmental, climate, and health protection can and should be thought of and tackled together, both nationally and internationally. For this, however, we also need to provide increased expertise from the scientific community.
Why is it important for Health Minister Karl Lauterbach and Minister for Economic Cooperation and Development Svenja Schulze to work together?
By their definition, pandemics are international, global. It undoubtedly makes sense to closely link international cooperation and research in terms of global health with other matters and tasks of worldwide economic and development cooperation. For example, medical or public health cooperation projects can also go hand in hand with measures to change production conditions or to open up other sources of income for occupations that pose a health risk. And, as a matter of principle, all international cooperation projects should explicitly take into account the expected health effects, in the sense of health in all policies. Mutual coordination and close cooperation between these ministries in particular seems as logical as it is necessary.
What can each and every one of us do to be prepared for the next pandemic?
For the time being, we are still facing the challenge of coming out of the current pandemic together. In the future, it will be a matter of maintaining the best possible vaccination protection, contributing to the careful use of natural resources, and keeping ourselves up-to-date by using good sources, among other things. The exact circumstances of future pandemics are, of course, not yet known, so in my opinion it makes little sense to prepare for every eventuality with regard to possible infections in detail now. The current pandemic as a syndemic - particularly affecting people with pre-existing risk factors or diseases - once again shows how important it is to strengthen and maintain one's own health. And if society and politics create good framework conditions for this, a lot can be done to deal with future pandemics.