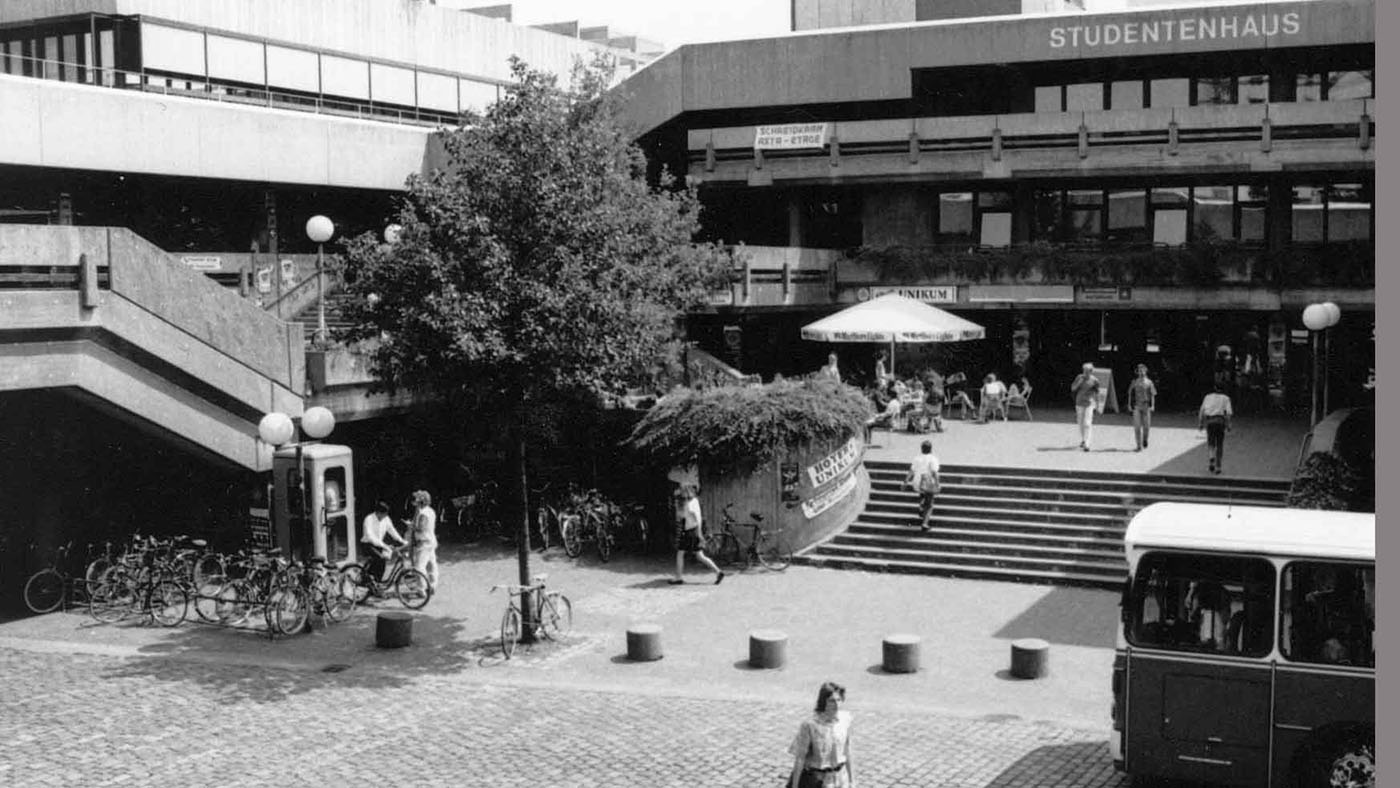 Back Then: Steel and Glass Meet Béton Brut
The architecture of the University of Bremen until today.
In our previous "Back Then" article, we looked at the University of Bremen's architecture in its founding and early years. The majority of visitors participating in guided campus tours remark that the Central Campus Area successfully combines different materials and architectural styles. They also comment that buildings such as the SH Study House and the HS Lecture Hall (Keksdose) have been successfully designed in a way that they can stand on their own between the much larger buildings surrounding them, such as the GW2 Building and the Bremen State and University Library (SuUB). The University Boulevard is perceived to be not only the connecting line, but also offering a welcoming atmosphere and a space to meet and connect with others. The Glass Hall is praised for its lightness and transparency.
Such statements should make the planners and architects who have been working on the redesign of the Central Campus Area since the mid-1990s happy in retrospect.
Transparent and Transitory
In the summer of 1994, an ideas competition for the project was initiated in a process synchronized with the planning of the tram extension, from which the Hamburg-based architectural company Alsop & Störmer emerged as the winner.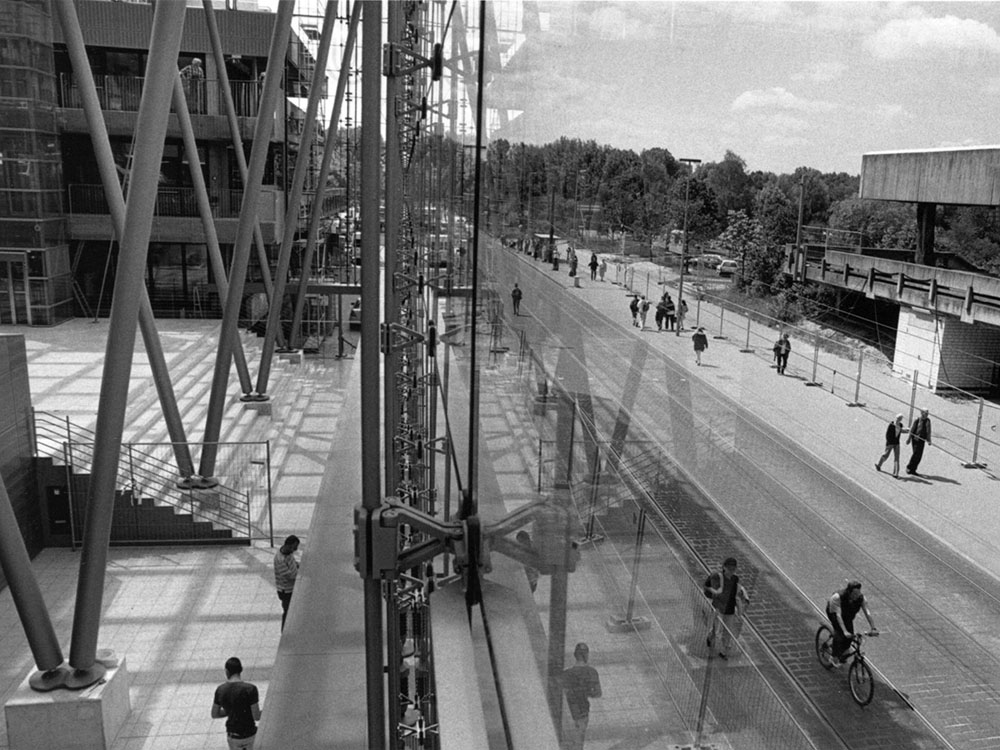 After extensive demolition work in the old Central Campus Area and the removal of the Boulevard roof, a minimalist design of steel and glass was created, which stands in marked contrast to the massive béton brut elements of the adjacent buildings. The 1,300 m² large and 15 meter Glass Hall connects the Boulevard with the public streets. A novelty at the time of construction was the curtain wall, which uses the principle of a glass membrane. During storms, the suspended glass curtain walls, whose constant pre-tension is ensured by a tilt-spring mechanism, allow the entire facade to move dynamically by up to seventy centimeters.
The Bremen Architectural Guide states that the Glass Hall was "deliberately designed to resemble transitory places, such as train station halls and airport terminals." It could be seen "as an architectural symbol of a new self-image. In comparison to its founding years, the university was now dominated by technical and scientific disciplines."
In 2002, the building was awarded the Bremen Prize of the Association of German Architects and the Mannesmann Steel Hollow Sections award for its structural design and supporting structure.
The Glass Hall stands strong to this day, and alongside the Drop Tower, it has long been perceived and appreciated as the second landmark of and entrance to the University of Bremen.