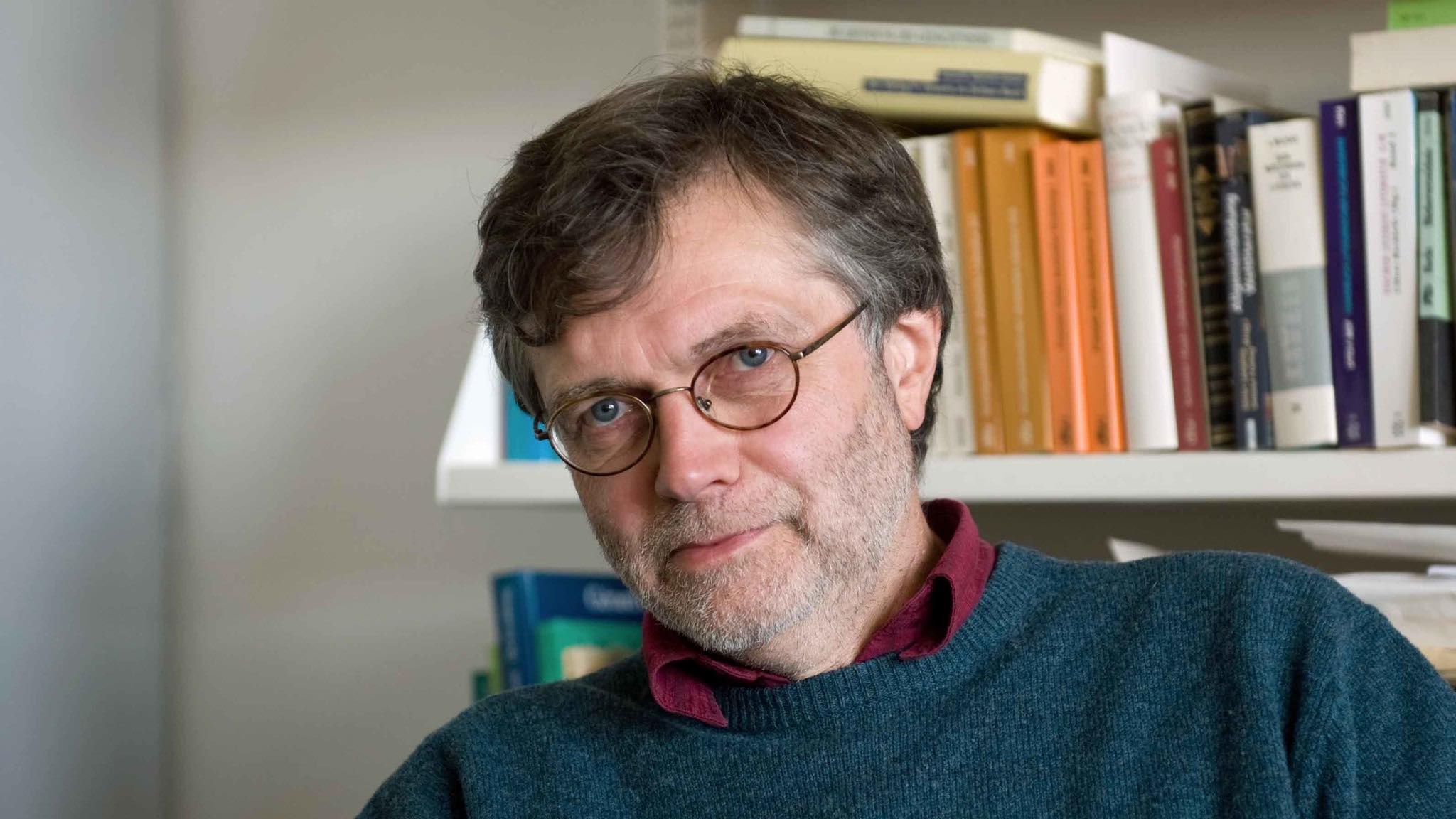 Book Corner
In this new series, we will be introducing people on campus and their favorite books.
Axel Dunker's office is – as was expected – packed full to the brim with books. Yet he only has one single book on the table in his GW2 room. It's thick and green. The Last Summer and the Summer Before That (Der vorige Sommer und der Sommer davor) by Peter Kurzeck. It is part of the The Old Century Narrative Cycle (Das alte Jahrhundert) by the Hessian author who passed away in 2013. It was published posthumously in 2019 and is currently Professor Dunker's favorite book.
Storytelling in Order to Remember
"Light, the South, countryside, the language is unique," enthuses the Bremen scholar of German. The books hold miniature snapshots from the Bockenheim district in Frankfurt, which is close to the university, and of summer holidays to the South of France. Professor Dunker has declared the latter as being one of his places of longing. "Peter Kurzeck tells stories in order to remember, in order to preserve. The books are set in the early 1980s and everything has a strong biographical touch." The style? "Objects develops lives, every detail is precisely described," he beams. Melancholy stemming from the parting of loved ones envelopes the storytelling.
The Page 99 Test
Based on Dunker's suggestion, we carry out the page 99 test invented by the British author Ford Madox Ford. Apparently, if you open a book on page 99, the quality will become clear. "The rainbow in Barjac. In June we hitchhiked there. Sibylle, Carina, and I. Four days. Smaller and smaller roads from village to village." Not a word too many, elliptic shortening, followed by staccato lists. It is no wonder that the up2date editor immediately raided the university bookshop after the interview and purchased the book. There's been no evening TV program since then.
Unbelievable Prose
The Hamburg author Andreas Maier writes of "unbelievable prose" in his review for the Frankfurter Rundschau paper. "Worthy of a Büchner Prize each year." Literature professor Axel Dunker met Peter Kurzeck in person. "After a conference in Flensburg, I invited him to a reading in Bremen. We sat down together at Café Engel in the Viertel neighborhood afterwards," he recalls. "We talked a great deal about Arno Schmidt and I recorded our conversation." Generally, readings with Peter Kurzeck were indescribable. "Initially, he read, then he recounted freely, which was fascinating," says Dunker about his favorite author. "He had a very unique way of allowing his voice to fall at the end of each sentence." This flow of complex observations, of which one melts into the next one, is what also characterizes his books.
With Enthusiasm and Passion
One needs quite a period of time to read the summer book with over 600 pages. Do people still have time to read? Professor Dunker's students, for example? The scholar of German is convinced that "the relationship we have with reading has not changed in comparison to earlier times. There are a number of students that read with enthusiasm and passion." However, due to the certificate of achievement that each student must acquire after each course, they hardly have any time to read freely. "One can no longer cover Robert Musil's The Man Without Qualities with its several thousand pages." However, he recently worked on Uwe Johnson's four-band work 'Anniversaries' with an enthusiastic course group.
A Holiday without Books Is Not a Holiday
Reading is a fundamental need for Professor Dunker. "I need good, complex literature and read for work and privately every day. They merge into each other." A three-week holiday without literature would be no holiday. Not even in the South of France.
More about the book:
Peter Kurzeck, "Der vorige Sommer und der Sommer davor"
Direct link to the publisher Schöffling & Co.
Do you have a book recommendation that you want to share with other enthusiastic readers? Whether it is fiction or non-fiction, just send an email to the up2date. editors <up2date@uni-bremen-de> and we'll come to you for an interview.