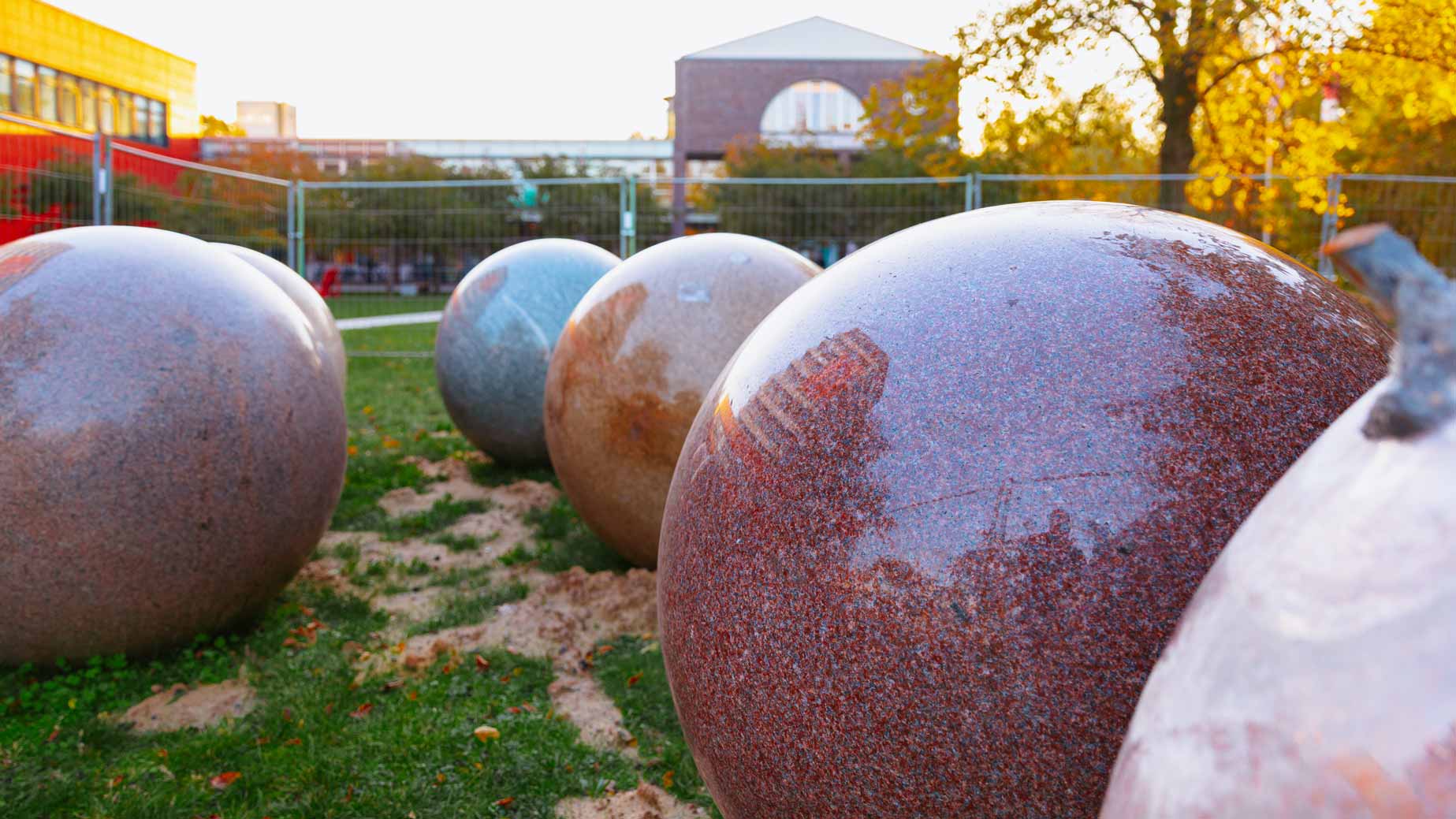 "Boule-Spiel" in the Garden of Nations
The University of Bremen has taken the rare opportunity to enrich the Garden of Nations with a piece of art by the Bremen artist Bernd Uiberall.
What is it? Several people passing by the VWG Building (Central Administration) have certainly noticed the granite spheres behind the construction fence. Those spheres are part of a piece of art that is waiting to be put together. That time will come in November.
The piece entitled "Boule-Spiel," which means "Boules Game" in English, was created in 1983 by Bernd Uiberall and was transported from its past location in front of the former Landeszentralbank on Kohlhökerstraße to the university thanks to the help of the property owner, the city's department of culture, and the city planning team. The work of art is a sculpture ensemble comprised of six parts with a total of eight granite spheres varying in size and run marks made out of sandstone. Bernd Uiberall was born in Bassum, studied art at Bremen University of the Arts between 1963 and 1968, and worked as a freelance artist in North Germany. There are five pieces of his work in public spaces in Bremen alone.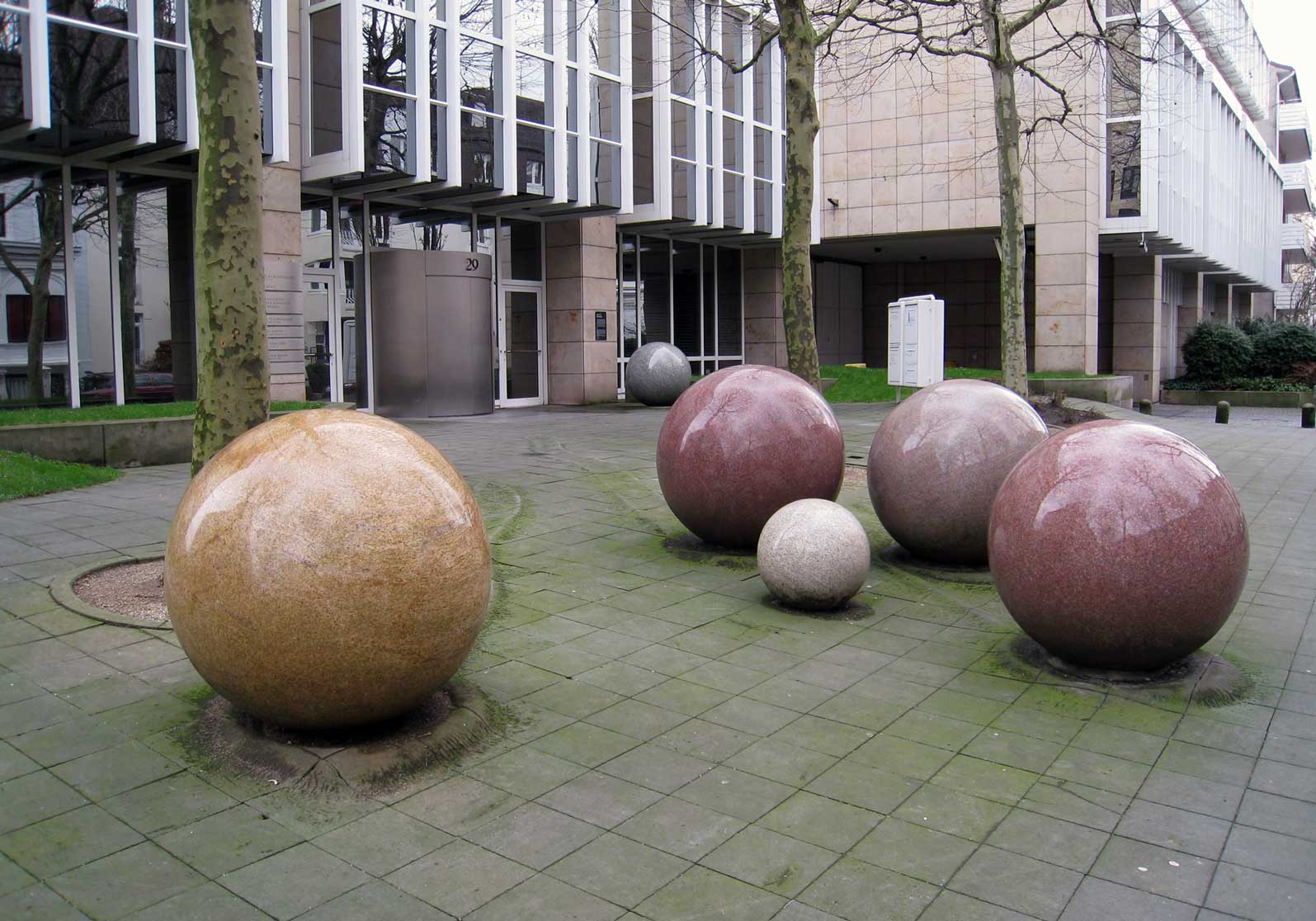 This particular piece will be erected in the Garden of Nations in front of the VWG Building. It is a welcome addition to the garden, which is already a place favored by students and staff during breaks thanks to the many seating areas. The Bremen Consular Corps had the idea for the garden, which opened in 2010, and also funded it. The three different types of cherry trees blossom at different times of the year and symbolize the idea of the garden as a connection between the University of Bremen and countries across the globe.