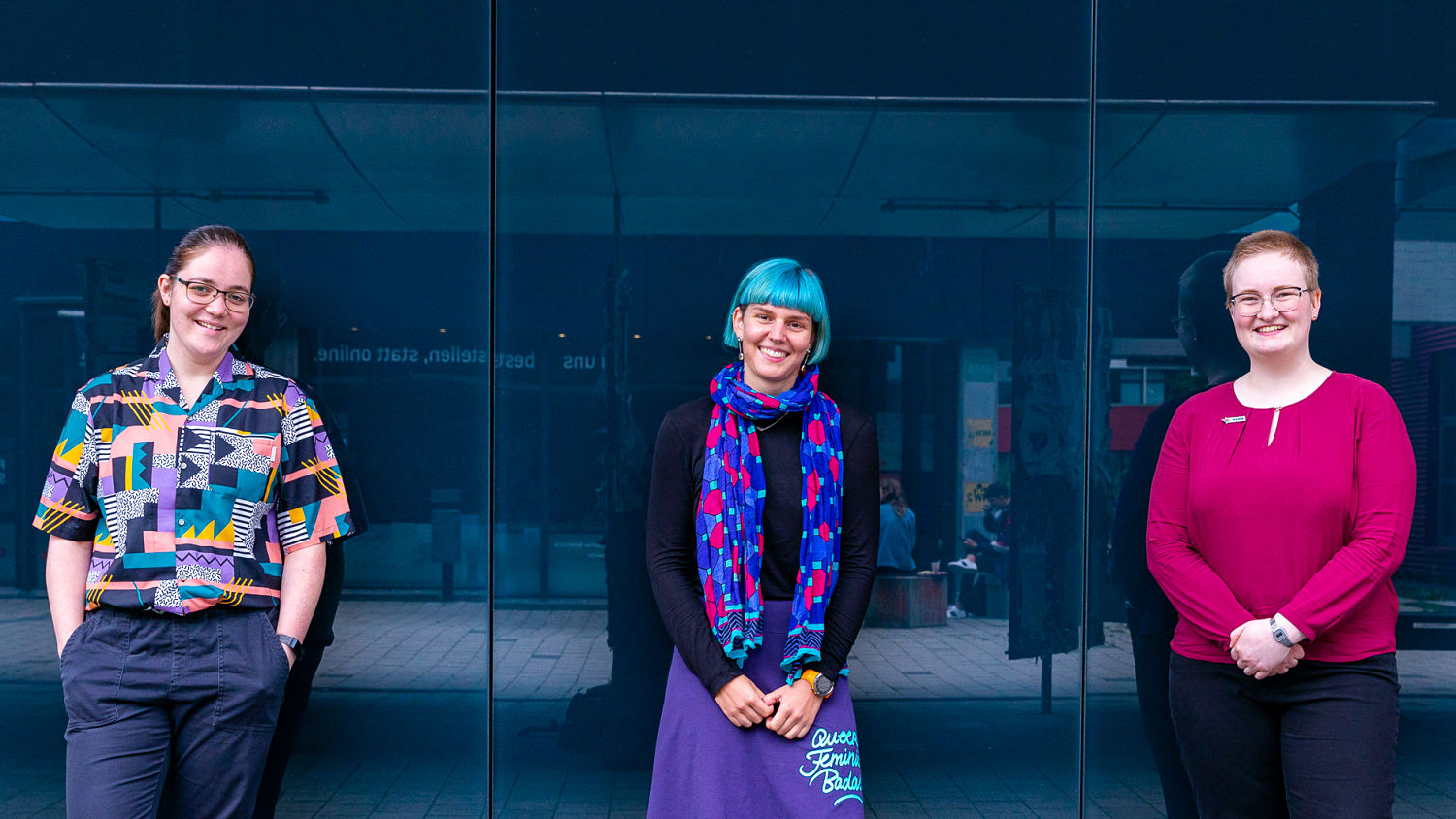 "Building Bridges with YUFE in Times of Brexit"
The University of Bremen and its partners are creating one of the first European universities. The Young Universities for the Future of Europe (YUFE) network has new representatives in its so called Student Forum, the student parliament.
Lea Elena Fischer, Jana Sievers, and Jessica Winter: These are the three students representing the University of Bremen in the YUFE Student Forum. Each partner university delegates three students to the parliament. They provide important ideas and suggestions in all matters related to student life. The student representatives participate in all committees and working groups of the network and have full voting rights. Since some Student Forum members had to leave because they graduated, new interested students were able to apply.
Lea Elena Fischer has been interested in YUFE for a while. Before, she was an active member of the AStA Students' Union for several semesters. Since 2017, she has been one of four student members of the Academic Senate. Among other things, her work in this context gave her the opportunity to learn more about the European project: In the years to come, ten universities and four associated partners from academic, non-governmental, and private sectors will create a student-centered, open, inclusive, and non-elitist European university. When Lea Fischer learned that new students were sought for the Student Forum, she applied – and succeeded. "I think the project is groundbreaking," says the 23-year-old bachelor student, who already gained international experiences through various stays abroad, such as a semester in Japan. She is currently studying cultural studies and economics, but will begin her master's degree in Professional Public Decision Making in autumn. She said it is important to work for European unity. "And it is cool to be involved in creating a truly inclusive university."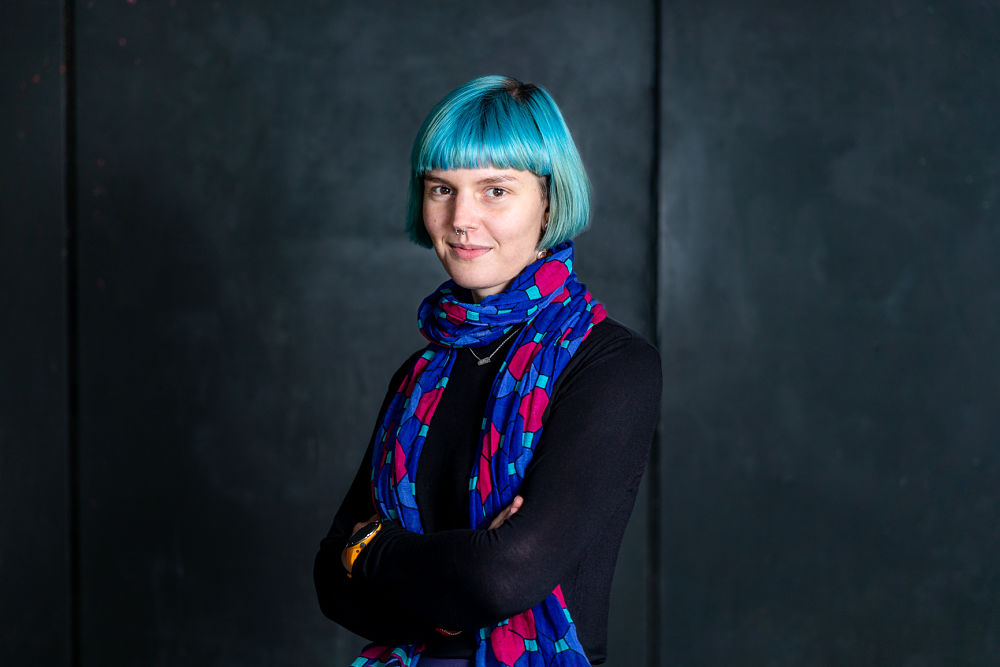 Alliance Working on the First Course Offers for YUFE Students
The project is still in its early days and, due to the pandemic, all meetings are currently taking place online. However, there is already a lot of effort being put into creating a virtual campus and various course offers for the first YUFE students. Lea Fischer is looking forward to seeing how the project, which is funded by the EU for the first three years, will develop over time. She sees the diversity of the ten different universities as both an opportunity and a challenge.
A Bridge in Times of Brexit
Her fellow student Jana Sievers agrees with Lea: In addition to her studies, Jana works in the International Office of the University of Bremen where she advises Erasmus students. "I enjoy cooperating across academic borders," she says. The 25-year-old spent a semester in Ireland as part of her master's degree in English-Speaking Cultures. It was an invaluable experience for her. She is looking forward to the opportunity to exchange with many different European universities through YUFE. One of the partners is the University of Essex in Great Britain. "I hope that with YUFE, we can build a bridge in times of Brexit," says Jana Sievers. The University of Essex is also a pioneer when it comes to inclusion and diversity. Jana and Lea look forward to learning more about these concepts as part of their work and implementing them for YUFE.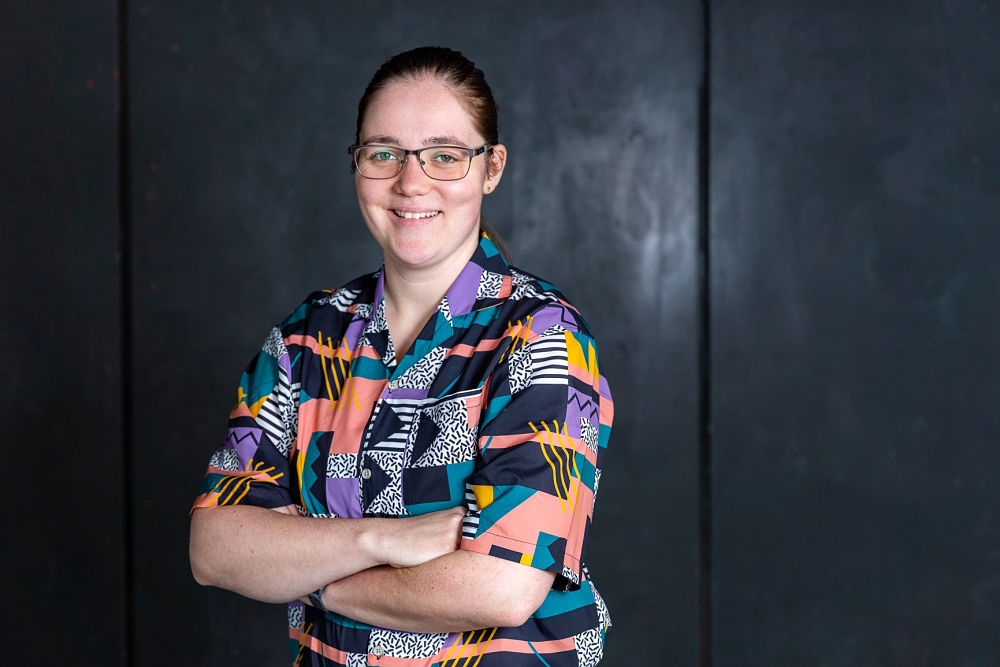 Jessica Winter has been a part of the network from the very beginning a year ago. The 24-year-old plans to commence Integrated European Studies at the University of Bremen in the coming winter semester 2020/21. She is looking forward to working with the two new students, whose predecessors stopped because they graduated.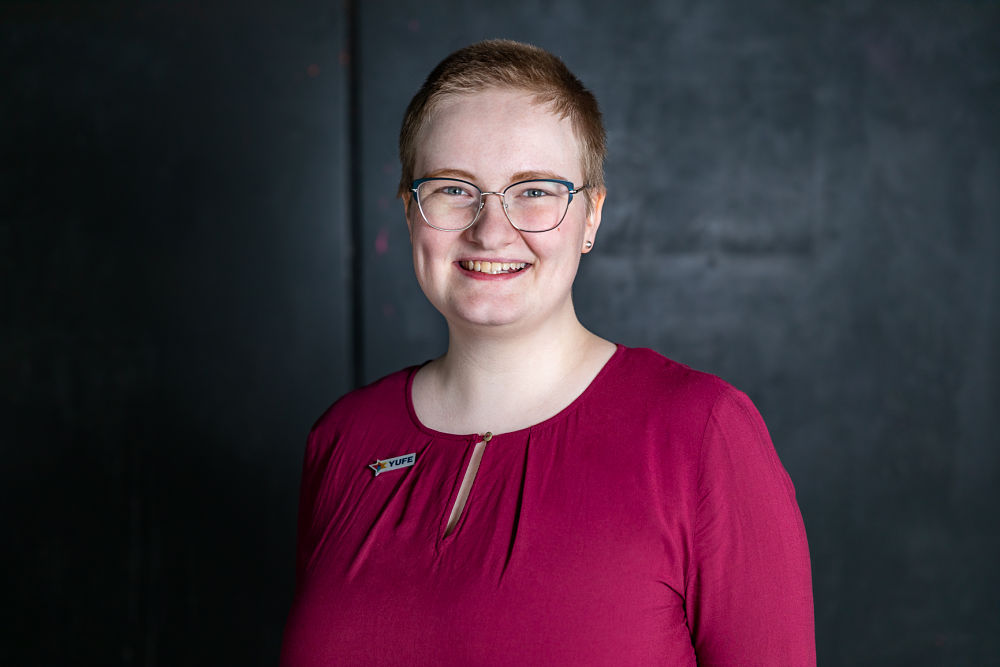 Meeting for All Interested Students on August 4
Students can get involved with YUFE, even if they are not active in the Student Forum: "We are currently setting up a local student group in which all students interested in Europe and YUFE can network," says Jessica Winter. The group is going to meet several times during the semester to exchange ideas and to work out topics specific to Bremen that will be then carried to the Student Forum. The first meeting will take place on Tuesday, August 4, 2020, via Zoom. If you want to participate, just send an email to yufe-sf@uni-bremen.de.
About YUFE
The Young Universities for the Future of Europe (YUFE) Alliance brings together ten young research-intensive universities – including the University of Bremen – from as many European countries and four non-academic partners. They are committed to creating the leading model of a student-centered, non-elitist, open, and inclusive European university. In YUFE, students, executives, and staff from within and outside academia are working side by side to contribute to a more equitable, diverse, and effective education system in Europe and globally.
YUFE's vision is to enable students to compile their own curriculum from all courses offered across the ten YUFE universities towards a YUFE Diploma Supplement and, in the future, a true European degree. In addition, the YUFE Virtual Campus hosts all the members' online course offer. The official language is English but you will be able to learn the language of the host country that you will visit physically or virtually. You will have opportunities to volunteer or follow internships within YUFE. Your diploma will also list your achievements relating to language learning, professional training, job shadowing, community volunteering, and all the other opportunities YUFE offers. Academic and non-academic university staff are also to benefit from joint projects and exchange opportunities in the YUFE alliance.