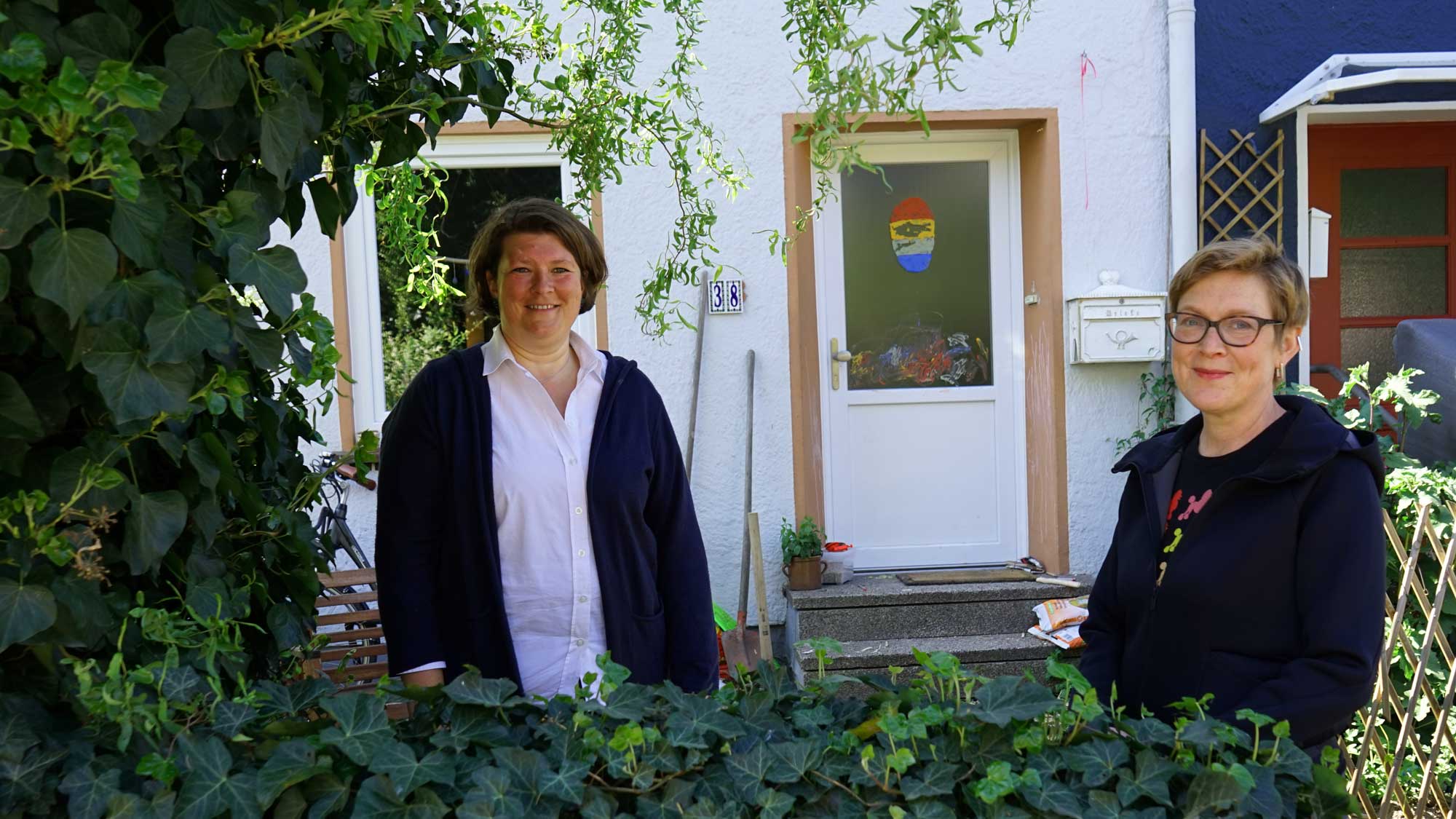 Help from The Other Side of the Fence
How Bremen citizens are supporting international students
Student jobs are disappearing. How should rent and basic costs be paid? It is especially international students that have come into difficult situations due to the current corona crisis. The Federal Association of Foreign Students (BAS) has been reporting of "acute financial emergencies". Some of the affected apparently no longer have anything to eat.
Numerous Bremen citizens are providing their help where they can and without a fuss. Such citizens live on a small street in the Findorff district. Civic involvement is a matter close to their hearts. "We are a charitable neighborhood," says citizen Mirja Uschkureit. As the public relations officer of the HERE AHEAD Academy, which offer preparatory studies for international students in Bremen State, she is very aware of their worries and hardships.
Hand in Hand
The HIST (Help for International Students) round table is discussing this a great deal at the moment. Representatives from universities, associations, churches, and consultation facilities in Bremen and Bremerhaven are members. The list of 20 members spans from the AStA Student Union to the XENOS Association. "For every type of emergency, we have a member in our network who can help. Everyone works hand in hand and there is no competitiveness," emphasizes Mirja Uschkureit.
Overwhelmed with Calls
At the beginning of the corona crisis, Martina Rolfes, university pastor from the Catholic University Community (Katholische Hochschulgemeinde), and Kerstin Petrusch, consultant for the Inner Mission Society (Verein für Innere Mission), received many phone calls asking for support from international students who do not receive a BAföG loan and had lost their jobs due to the coronavirus. "We wanted to help quickly and in an uncomplicated manner without any obstacles," says Martina Rolfes. So they put together – and still are putting together – food bags and are handing out supermarket vouchers. "After we posted on Facebook, we were overwhelmed with calls."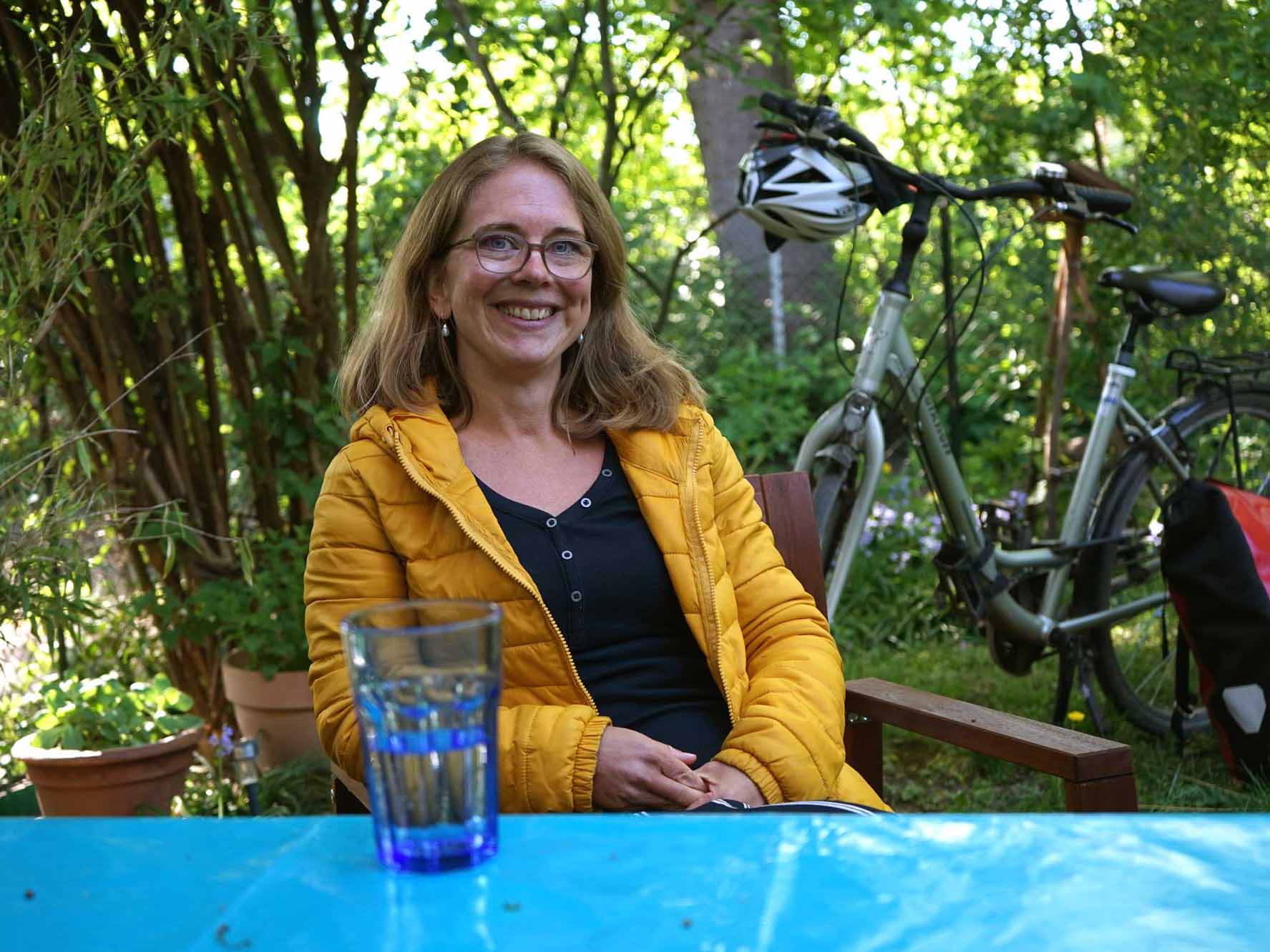 "Enough to Give Something Away"
And that's how we return to the Findorff street with its beautiful houses and colorfully blossoming front gardens. It is basically from the other side of the fence that the charitable neighborhood passes its donations on to Mirja Uschkureit, who swaps them for food vouchers at a big discount supermarket. She than takes said vouchers to the Catholic University Community in the Schnoor district. "We have enough to give something away," states Meike Bertz, a teacher at the Schulzentrum Utbremen school and a neighbor from across the road, as a matter of course. She teaches German as a second language to a class of refugees. She is aware that "life here in Germany is more expensive than in other countries for refugees," and says: "Parents cannot simply contribute something to bridge the duration of the crisis." Two of her three children have also lost their part-time jobs – the parents are settling the difference. "The press reports on the many support offers during the corona crisis always gave me a positive feeling that there is great solidarity in the community and that people are there for each other. There are hardly any communities that are currently cut off from any type of help in Germany. That is how the pharmacist Siegrid Semken explains her generous donation.
A Big Hurdle
University pastor Martina Rolfes, who is receiving financial aid from the diocese of Osnabrück and Bremen communities for her initiative, has handed out more than 60 vouchers already. "Many of the affected initially try to help themselves. It is a big hurdle for them to ask for help. It has to do with pride and honor." Martina Rolfes is happy about all of the donations. She emphasizes: "For us helping people in need is a matter of solidarity. Solidarity knows no national boundaries."
---
Information on all of the supporting bodies that contribute to the HIST network can be found here