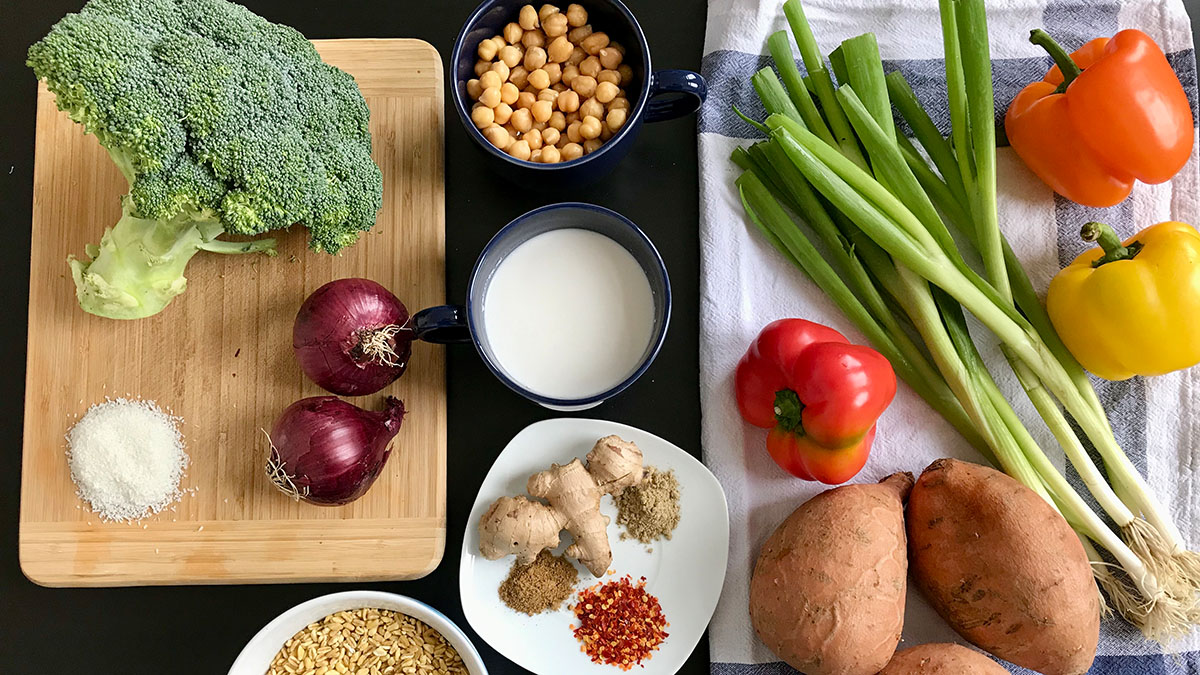 Mensa At Home: Try This Recipe
Part 2: In August we're cooking a lunch from the Bremen Student Services Organization once again.
Even though lunch is being offered to take away at Café Central at the moment, eating together in the Mensa cafeteria on campus is still not possible. But that doesn't mean that we need to do without our favorite meals! Student Alena Weiß is cooking the soft wheat and sweet potato skillet with a spicy coconut sauce – a recipe from the Bremen Student Services Organization.
The recipe for the soft wheat and sweet potato skillet with spicy coconut sauce
Ingredients for four people:
1 kg sweet potatoes

200 g soft wheat

1 head of broccoli

3 peppers (one per color)

1 red onion

200 g chickpeas (cooked)

4 spring onions

2 tbsp olive oil

Salt, pepper
For the sauce:
1 tbsp margarine

1 onion, diced

400 ml coconut milk

2 tbsp flour

2 tsp ginger, finely diced

2 tsp salt

1 tsp sugar

2 tsp coconut flakes

Chili, cardamom, garam masala
Preparation time: around 45 minutes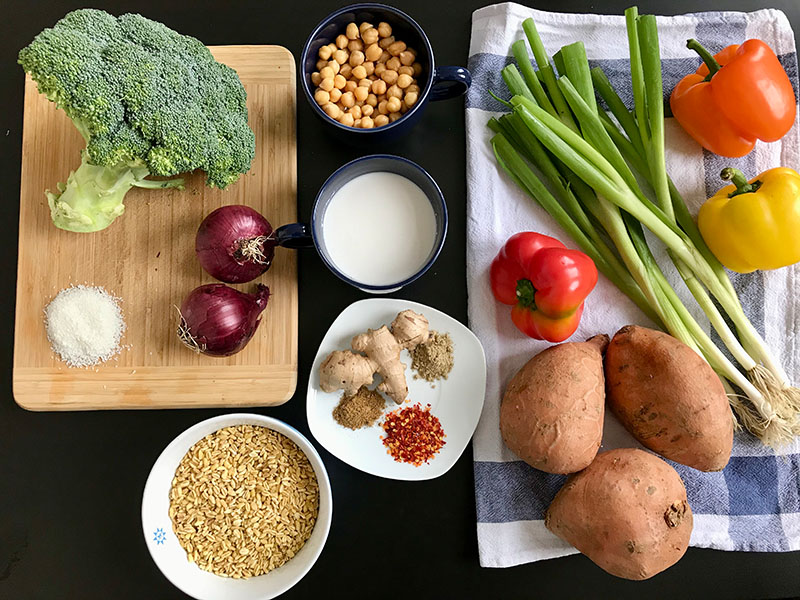 This is how it's cooked: Peel and roughly dice the sweet potatoes. Remove the broccoli stalk. Then clean and cut the peppers, spring onions, and red onion into strips.
Blanch the sweet potatoes, soft wheat, and broccoli successively in salted water until everything is firm to the bite. Then sauté the vegetables in the skillet with oil. Add the chickpeas, soft wheat, and sweet potatoes. Add salt and pepper to taste.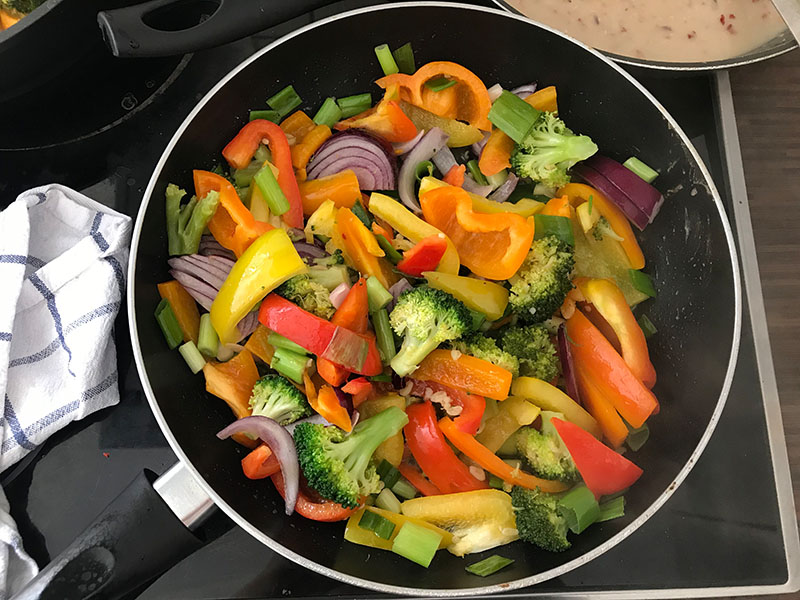 Ginger, diced onion, and coconut flakes are then sautéed in the margarine and lightly dusted with the flour for the sauce.
The sauce is prepared in the last step.
Then cover with coconut milk and simmer. Arrange the vegetables on a plate and pour the sauce over the top. Voila!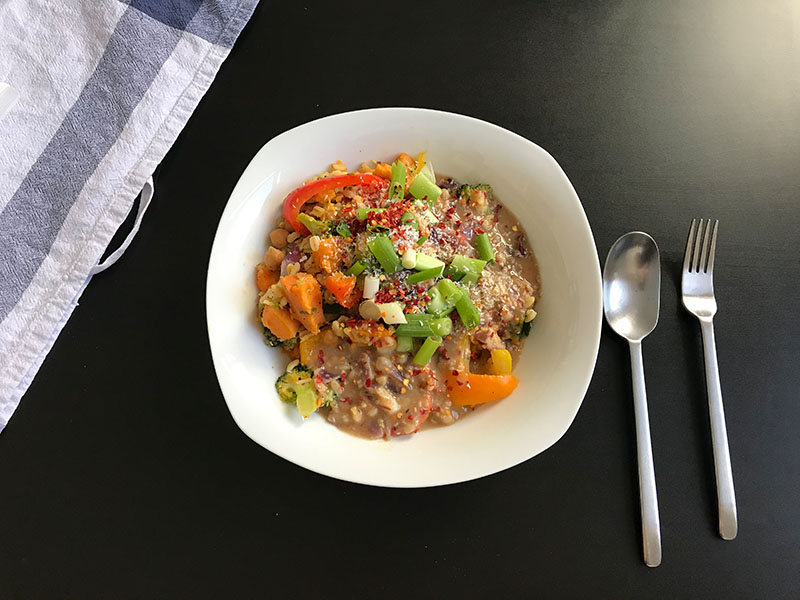 Bon Appetit!