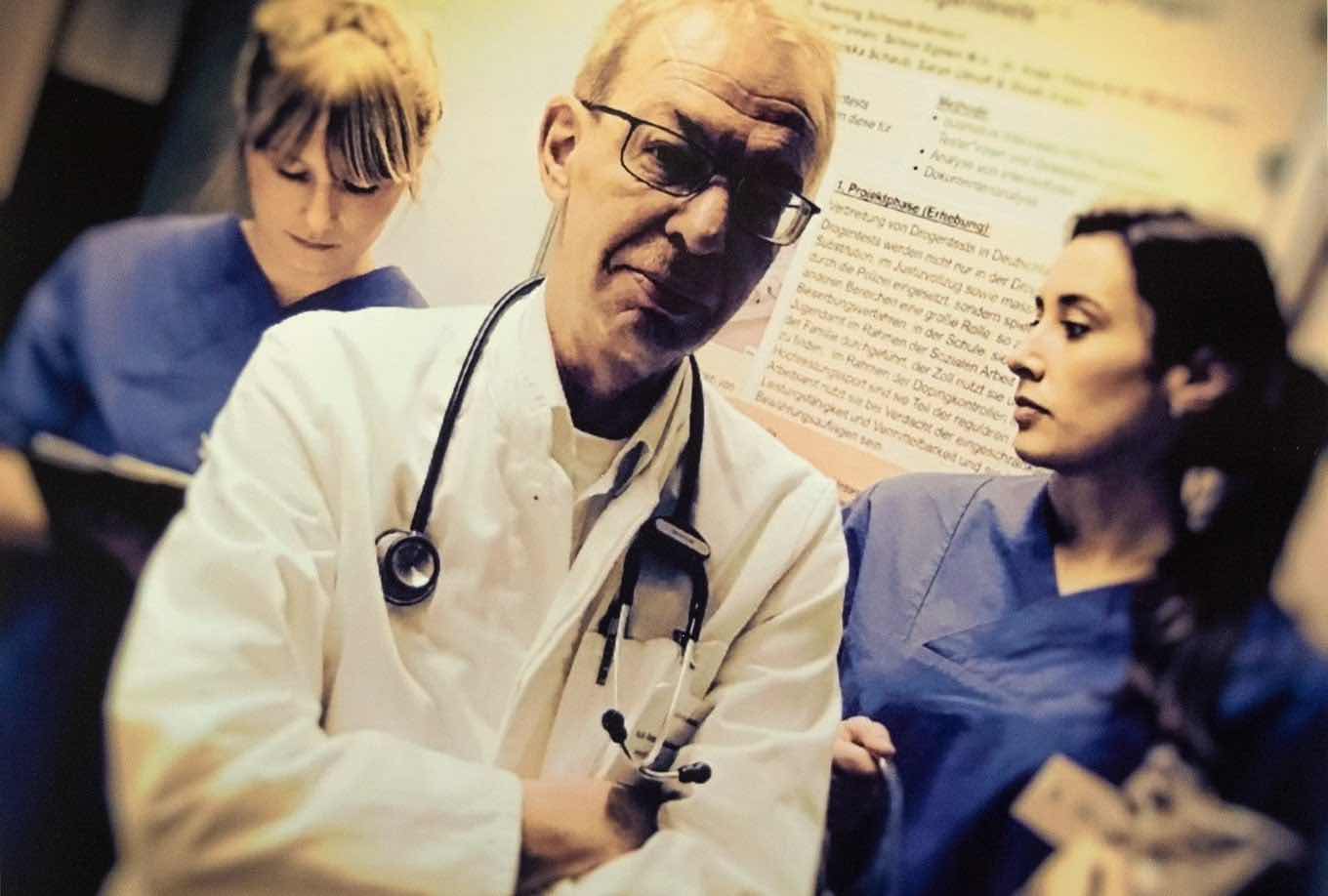 On the Dark Side of Life
For over a decade, legal psychologist Professor Dietmar Heubrock has been a sought-after advisor for the police, the judicial system, security forces and humanitarian 
organizations
He questions children and adolescents who have experienced terrible things on behalf of investigating authorities. His advice is sought when people throw rocks off of highway bridges, hurt horses or plan terrorist attacks. He also helped catch the notorious 'Masked Man': Dietmar Heubrock, Professor of Psychology at the University of Bremen and head of the Institute of Forensic Psychology, knows his way around those places where the world shows its ugliness. Where death, violence and abuse prevail – on the dark side of life.
"During the 'high stress phase', shortly before a crime is committed, there are clear behavioral characteristics that make the perpetrator 'visible'."
The first thing that catches your attention are the police hats on top of the filing cabinet. Then the doctor's coat, including stethoscope, the uniform jacket, and small police dolls. There are a lot of pictures on the walls and a framed thank you letter, all of which create the impression that this office has a lot of stories to tell. And so does its 'resident' of course, legal psychologist Professor Dietmar Heubrock. "I was given these items of police equipment as a thank you for my help with the investigations," he says. "When a case was solved, I was sometimes allowed to choose something. I got the doctor's coat because we wanted an eye-catching image for the cover photo of our most recent publication. The publication is about how to promptly detect dangerous caregivers with regard to the killing of patients." In this context, Niels Högel, former nurse and suspected murderer of over 100 people can be named. The photo with the doctor's coat is very well done, so we are using it to illustrate this article as well.
A glimpse towards the bookshelf reveals what the legal psychologist's teaching, research and consulting work deals with. "A Mind Running Amok", "Deadly Lust", "Stalking in Germany", "The Big Encyclopedia of Serial Killers", as well as "New Weapon Legislation 2016" – these are the subjects that detective novels and thrillers are made of. Except that for Dietmar Heubrock and his team, they aren't fiction – they are the brutal reality. Evil people abduct, abuse, and kill children; they throw stones at passing cars, or remove manhole covers at night. They torture helpless animals, fire shots and drive through crowds of people, or blow themselves up as suicide bombers.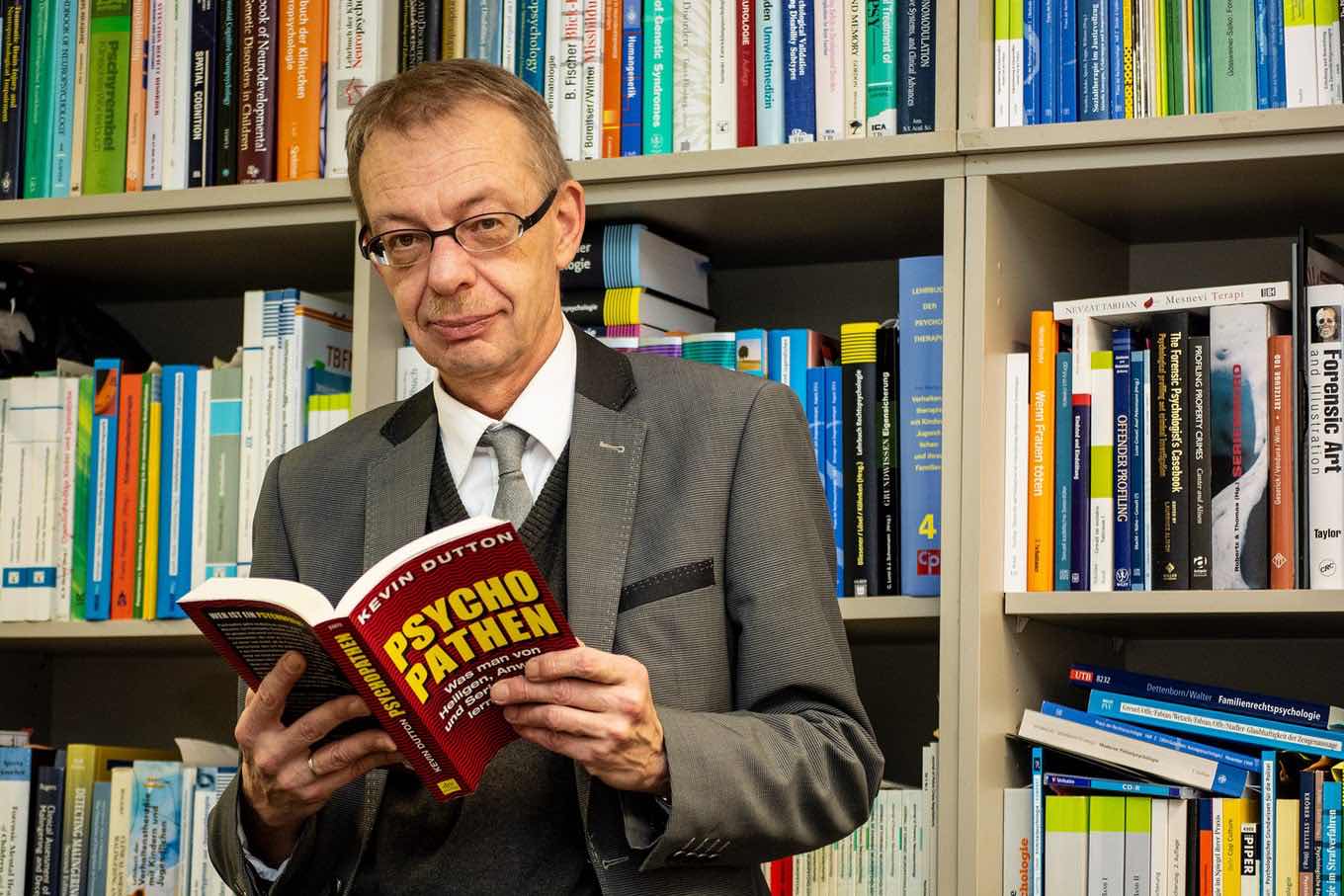 What Makes Perpetrators Tick?
Detectives and legal experts are never as familiar with the psyche of these people as independent specialists are, like thepProfessor at the University of Bremen. He examines the mechanisms that impel these people, tries to figure out what makes them tick, how to recognize them and what gives them away. He passes this knowledge on to the people who are supposed to prevent crimes – or catch the perpetrators once crimes have been committed. And he talks to the victims, primarily with children and adolescents. Before the turn of the millennium, when Dietmar Heubrock was still a scientific assistant at the Center for Rehabilitation Research (Zentrum für Rehabilitationsforschung) rehabilitation research at the University of Bremen, he established and managed the Neuropsychological Outpatient Clinic for Children and Adolescents. "Today, I benefit from all those years of experience dealing with critically ill children and youths," the 60-year-old shares. "You have to come across as an authentic person and have a certain ability to empathize so that the distressed person opens up."
The questioning of traumatized victims as 'witnesses in investigative proceedings' for the authorities is truly a highly sensitive matter. According to Heubrock, you can ruin everything within seconds, causing the children and youths to close themselves off for good. "The amateur often thinks that as a psychologist, I assess and diagnose the person across from me. However, it is the other way around: The young witness is diagnosing me. Do I really mean that? How am I coming across? What is my intention? Why am I helping the police? What do I want from him or her? When I give the person across from me time and answer their questions – including the ones that aren't asked but are hovering in the room – then it is possible to successfully enter into a relationship of mutual trust, and the actual questioning can begin."
Such as in perhaps in the most prominent case that Dietmar Heubrock helped solve – that of the "Masked Man", as the perpetrator, Martin Ney, was called due to his covered face. He committed at least 3 murders and 40 sexual offenses against children between 1992 and 2001. He would enter school retreats and private homes, or creep into tents in North Germany to commit his crimes. A team of investigators, including Dietmar Heubrock, tracked down the Masked Man for many years. An important part of solving the case was the questioning of an 18-year old witness, who was abused by the Masked Man ten years prior. He eventually identified the perpetrator. "This victim was still severely traumatized even after the court proceedings. I stayed in dialog with him, even after the trial ended," Heubrock says. In 2016, the Norddeutsche Rundfunk broadcasting station put out a 60-minute long-term documentary called 'The Boy and the Masked Man' (Der Junge und der Maskenmann), in which Dietmar Heubrock and his work play an important part.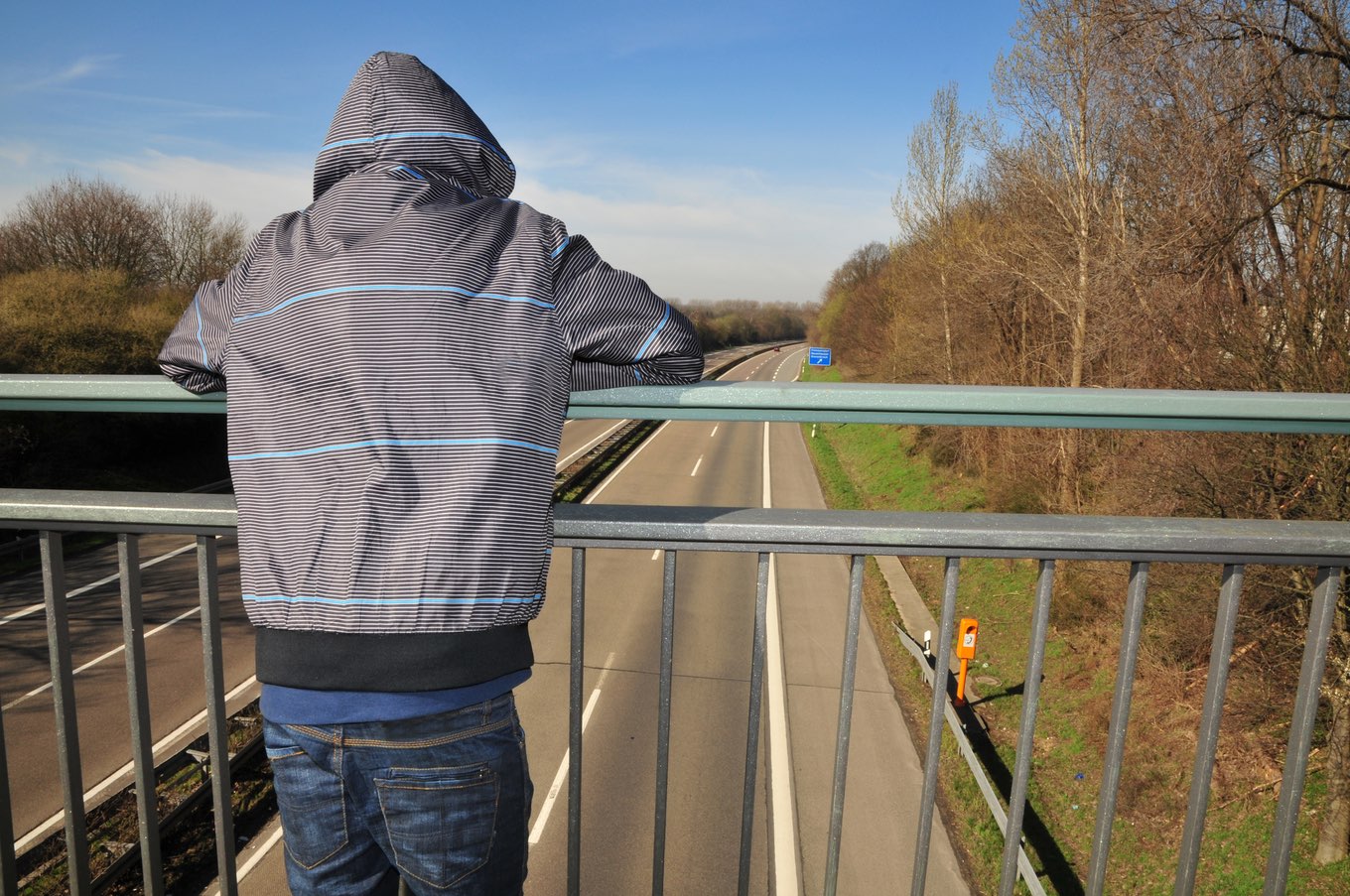 The Omnipotence of the Stone-Thrower
The university professor is consulted again and again for his expertise. From findings on site, talking with witnesses and investigators or reading investigation results, he tries to assess the perpetrator's psychological condition and characteristics. 'Stone-throwers' for instance, are often 'losers', people who haven't really settled into their lives, or have been pushed around or 'put down'. "For a small moment, they feel all-powerful while performing these acts, like the ruler over life and death," Heubrock says. "But this feeling passes very quickly, which is why acts of this kind are always repeated within short intervals." Horse-ripping, on the other hand, is in his experience often carried out by people who act out of vengeance and choose a defenseless target for their anger. "They then project their anger towards a person from their biography onto the animal, thereby acting it out," the psychologist explains. He often speaks very carefully about his work, so as not to disclose any details of the investigative police work.
The situation at the crime scene often provides a glimpse into the psychological aspects, into something that the perpetrator did there that he or she would otherwise not do. Motives play a huge role – as well as the witness hearings described above. "When a witness says something that they themselves aren't so sure of, or that they don't impart any great significance to, it can reveal an exceptionally crucial part of the overall puzzle." Taking a look at the perpetrator and their story can also make some 'inconceivable' acts more understandable, "but not any more acceptable," the Psychologist maintains.
Research Topic: Terrorism
A more recent focus of his work is terrorism, to be specific: attacks by suicide-bombers. This topic has become the focus of research for Heubrock. He is part of a core working group of the Federal Bureau of Investigation for Terrorism Research, and has published much on this topic. He frequently trains groups with his know-how, such as the GSG 9 (the elite tactical unit of the German Federal Police), special operation task forces or bodyguards of prominent politicians. This is because there are clear behavioral characteristics during the 'high stress phase', shortly before a crime is committed, that make the perpetrator 'visible'. "Someone who recognizes the signs and interprets them correctly may just be able to prevent an attack," Heubrock hopes. In addition, the expert from the University of Bremen always provides his extensive knowledge and wide scope of experience free of charge. "I don't want to profit from it."
Links:
NDR-Dokumentation "Der Junge und der Maskenmann" on YouTube.