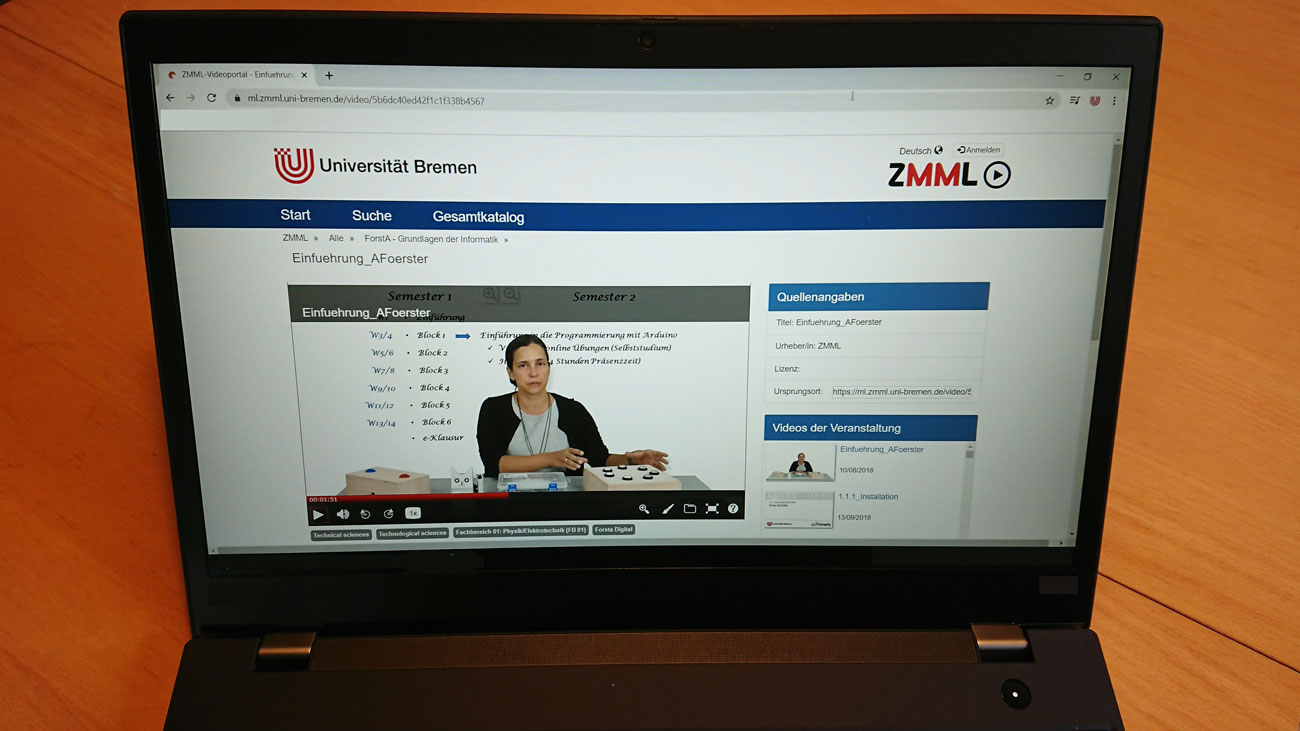 On the Same Side
The challenge of online teaching, part 2: Lecturers of natural and engineering sciences tell us more
This summer semester is different. Instead of looking at the faces of students in lecture halls or seminar rooms, the lecturers spend their time looking at a monitor with black tiles. But how can you teach something to people that you are not meeting in reality? The responsible persons have developed many strategies over the course of the semester.
"The summer semester 2020 will be solely digital!" Professor Anna Förster is less affected by this news in March than many of her colleagues. Förster has already been using digital teaching formats for the past three years. "With programming it is like you're learning a new language at the beginning," she explains. Therefore, the students must immediately implement what they have learnt – languages need to be spoken, after all.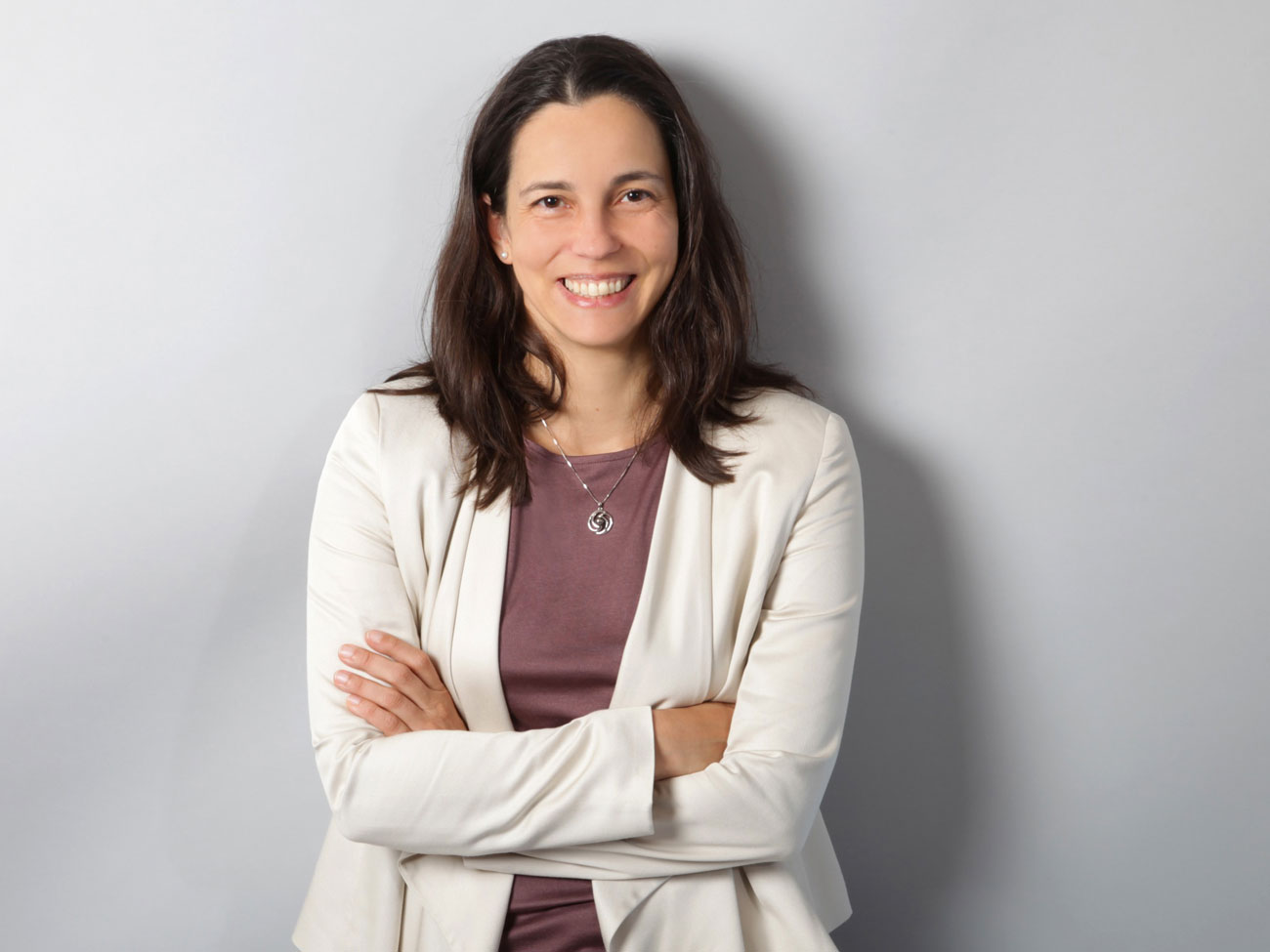 "Small pieces connected with easy-to-solve tasks are significantly more effective than long-winded lectures," says Förster. She received the Berninghausen Prize for Excellence in Teaching in 2019 for this concept, which was developed together with the Center for Multimedia in Teaching (ZMML) as part of the ForstA digital project.
"It's All in the Mixture"
So, all is well with the digital semester? "No", is her clear answer. She has learnt that digital teaching formats work best when combined with face-to-face interaction. "It's all in the mixture. In order to solve difficult tasks together, we usually hold a hackathon every two weeks, which is a collaborative programming event," says the lecturer. Such days are an important way of receiving feedback for her. It is only when talking to someone that you can find out if they have really understood the material.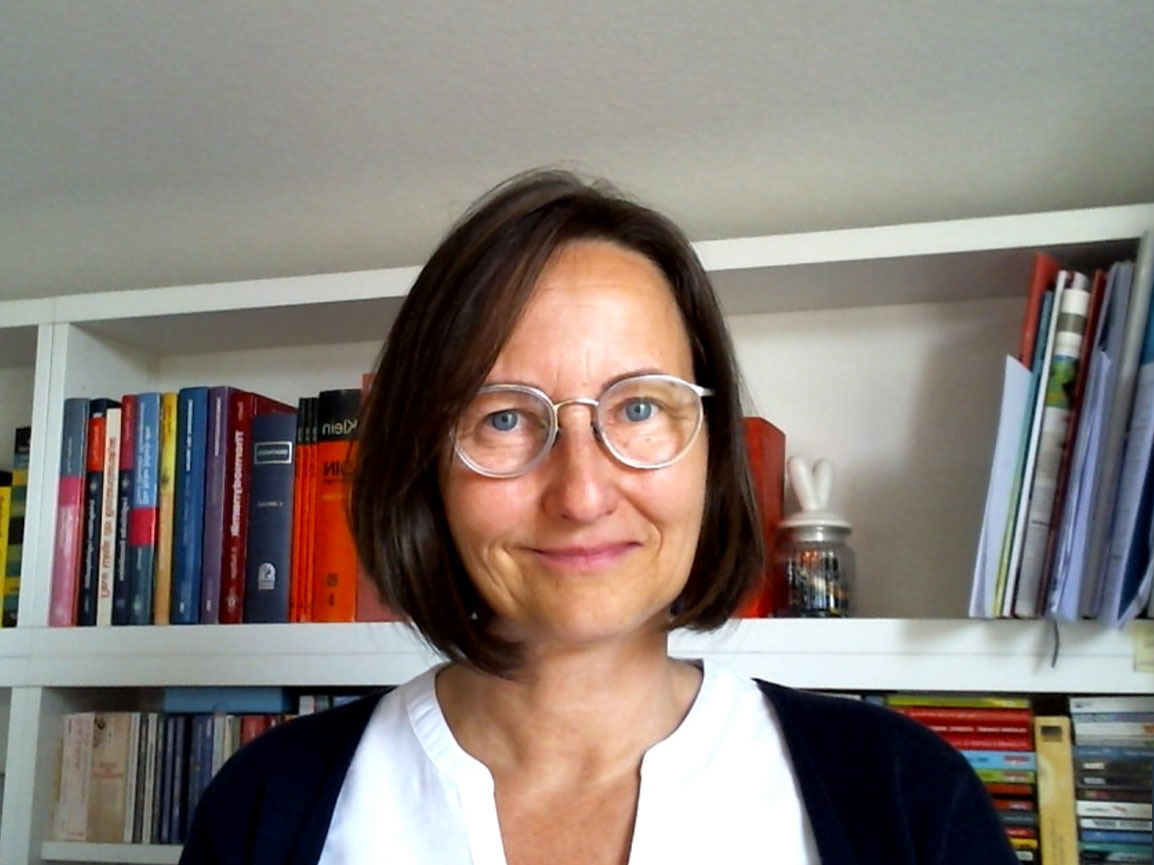 Professor Kirsten Tracht can only agree: A combination would be ideal. "I need physical presence, as it is then much easier to involve someone in my seminar," says the engineer. In her asynchronous teaching formats that she offers via Stud.IP it is just not possible for her to see where the comprehension is missing.
"Interaction Has Become More Honest"
On the other hand, the expert for process-based technology architecture can also take some positives from digital teaching: "Interaction with students has somehow become more honest. I have the feeling that we're on the same side of the material this semester – that we have to find out together how to overcome the challenges of digital teaching and learning," she reports.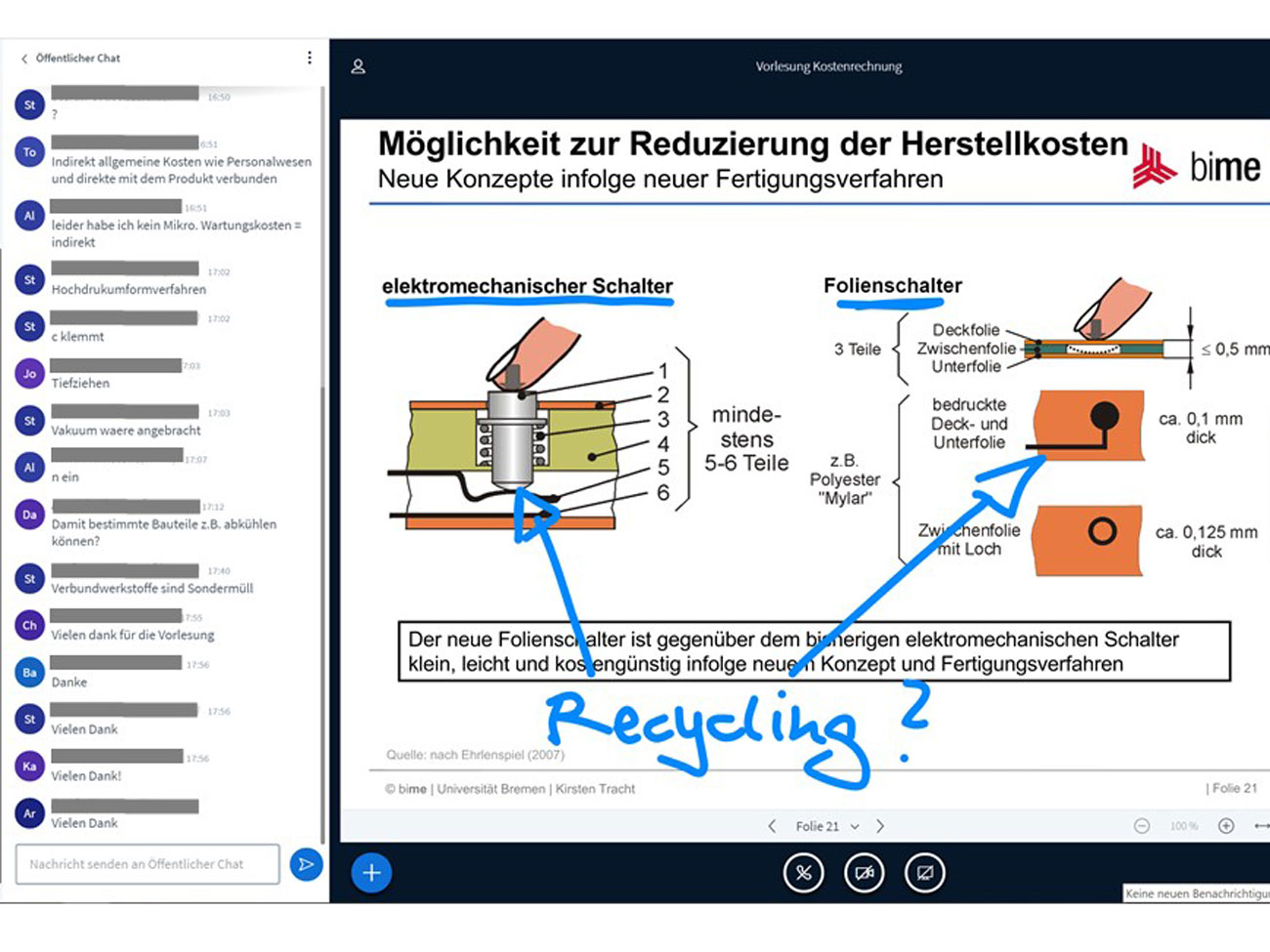 A visible change: In this semester, there will be no exams in her department. The students are acquiring their credits continually between April and the end of August. "That is in fact around double the work for teaching staff this semester. But it is worth it so that we don't lose anyone," says Tracht.
Anna Förster's students have also been working hard and handing in assignments since April. She also sees opportunities in the current situation. "I am confident that it is a push to think about innovative teaching formats in university teaching," she states. It wouldn't have to necessarily be a digital format. But now the teaching staff are forced to really think about it. She hopes that teaching quality is increased in this way.
Part 1:
In the first part of the series Literature scholar Axel Dunker, Maria Peters from the field of art pedagogy, and economic geographer Robert Panitz tell us more.