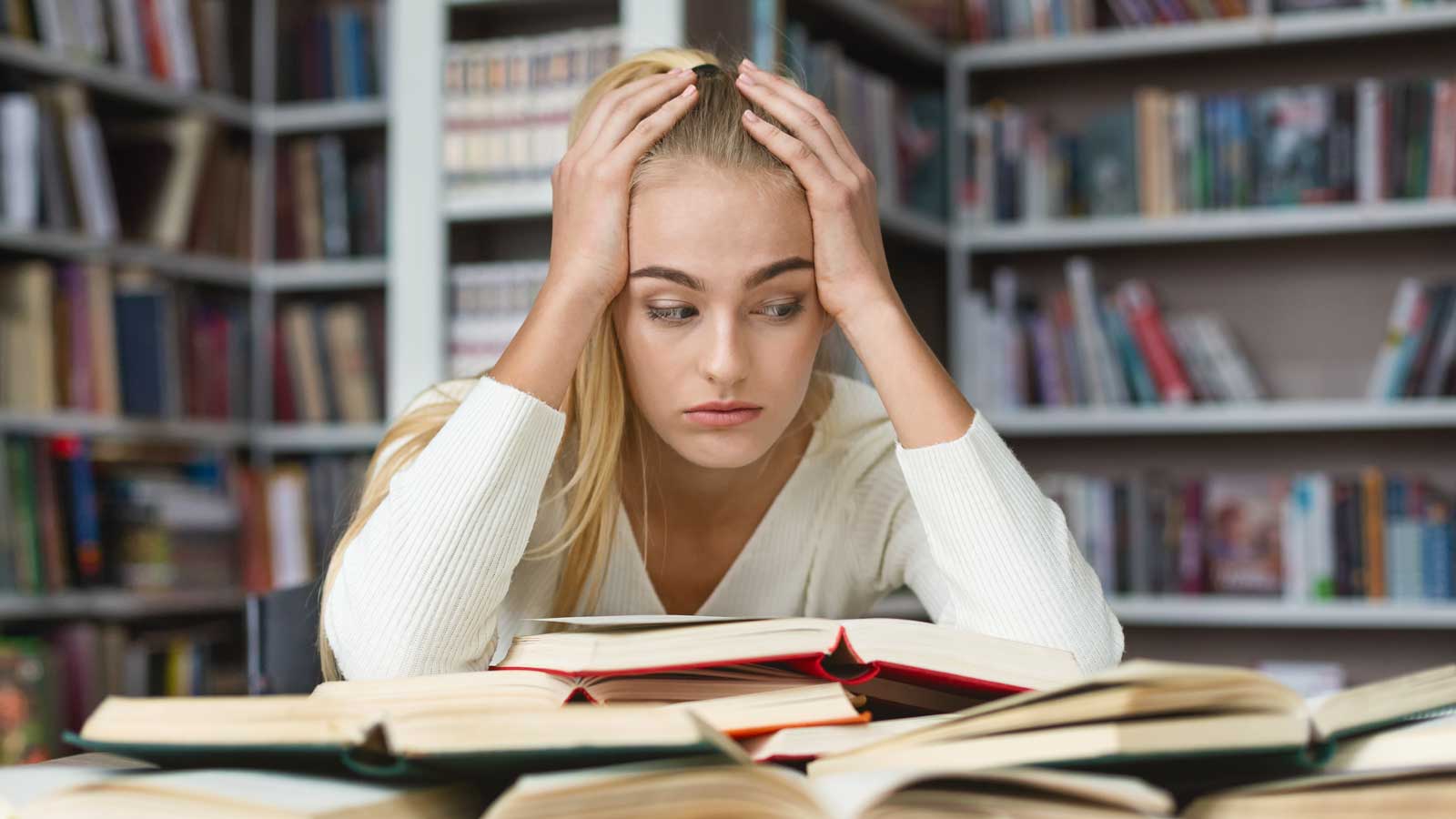 Tips for Organizing Your Studies
About 1,000 students contact the Psychological Counselling Centre of the Bremen Student Service Organization every year. A common topic during the semester: how to organize your studies.
You still have to read the text for the seminar quickly, then prepare the presentation for tomorrow, and you really should have started with the homework as well. Especially during the semester, there is a lot of work to do. It can be hard enough to balance assignments with part-time jobs and leisure activities. On top of that, the effects of the pandemic can still be a strain. Simone Buchholz from the Psychological Counselling Centre of the Bremen Student Service Organization (PBS) gives tips on how to organize learning successfully for your degree.
"The best approach is to adopt a so-called job mentality for your studies. That means that studying is regarded as a proper job that needs to be done, with a fixed number of weekly working hours," advises Buchholz. This creates a framework that is often lacking at university. However, the counselor also observes that the effects of the pandemic on teaching as well as the uncertainty can be very stressful for many students and demands even more self-organization and discipline. For this reason, the PBS has put together some helpful tips online at "Studying Successfully in Times of Corona". The tips focus on topics such as learning techniques, taking breaks, workplace setup, and motivation aids. Here, Buchholz also shares a few recommendations on how to better organize learning.
Tip 1: Make a plan and specify goals
Books are piling up, notes are everywhere, and you have no idea where to start? "Ideally, you make a study plan – which tasks are pending; when is the deadline? – and set yourself concrete daily and weekly goals," suggests Buchholz. This creates a sense of commitment.
Tip 2: Self-control
With your first weekly plan, you will probably notice that your own habits get caught between your plans and reality. Buchholz knows: "It helps to monitor and control yourself at the beginning and then adjust your plans. After all, it is very demotivating when set goals are not met." So, if you realize that at 3 p.m. you'd rather drink a cup of coffee than study, just plan for it and get back to work later.
Tip 3: Correctly estimate the amount of work
Your first study plan week is over and you haven't even finished the ten assignments yet? Lower your expectations. The expert advises: "The plan must of course be realistic and doable. In addition, digital learning usually requires more time to make arrangements with teaching staff, including the preparation and follow-up of seminars, which most people do not expect." So, be patient with yourself if you don't get as much done as planned.
Tip 4: Exchange with others
Maybe you are one of the students who began their degree digitally. Finding contacts was more difficult when compared to face-to-face studies as there were neither coffees with fellow students nor tram rides with friends. Buchholz's advice: Find a study buddy with whom you can regularly discuss the study content. Even learning groups are also an option, if you set a time to meet virtually.
Tip 5: Take enough breaks
Washing the dishes in-between, then getting lost in the depths of the internet for a while and watching cat videos – and in the end there is no time for a proper break, because otherwise the paper will never get done. Better plan fixed break times in regular intervals, recommends the advisor. In addition, you should take one longer break during the day – preferably combined with some exercise.
Tip 6: Reduce screen time
You may read the seminar materials on your computer or take part in a class via video. In addition, you also spend your free time with your smartphone and television. Thanks to the pandemic, you most probably look at a screen more often than before. The boundaries between study and leisure time are blurred and it is harder for you to switch off. Buchholz's tip: "Don't spend your breaks in front of the computer. Writing notes by hand or reading a printed version of the texts also reduces your screen time."
Tip 7: Separate work from leisure time
The advisor recommends not to use your living space for learning, but to go to the university or library. "One should have a fixed workstation and study only there, in order to be able to separate leisure from work time," explains Buchholz. She also advises people to take their leisure activities seriously: "Making plans for some fun activities in the evening is important for relaxing."
Further information on the online offer
The PBS has put together a comprehensive summary of tips for learning organization on its website (currently in German only).
Psychological Counselling Centre
The Psychological Counselling Centre and Social Counselling is located in the Central Campus Building of the University of Bremen, below the Mensa cafeteria. You can book appointments by phone or in person on Monday, Tuesday, Thursday and Friday from 9 a.m. to 1 p.m. and Wednesday from 2p.m. to 4p.m. You can contact the counseling center by phone (0) 421 22 01 - 1 13 10 or email pbs@stw-bremen.de. In addition to in-person counselling, PBS also offers video-assisted, telephone, and online counselling. The services of PBS are free of charge for students of the universities and higher education institutes of Bremen and Bremerhaven.