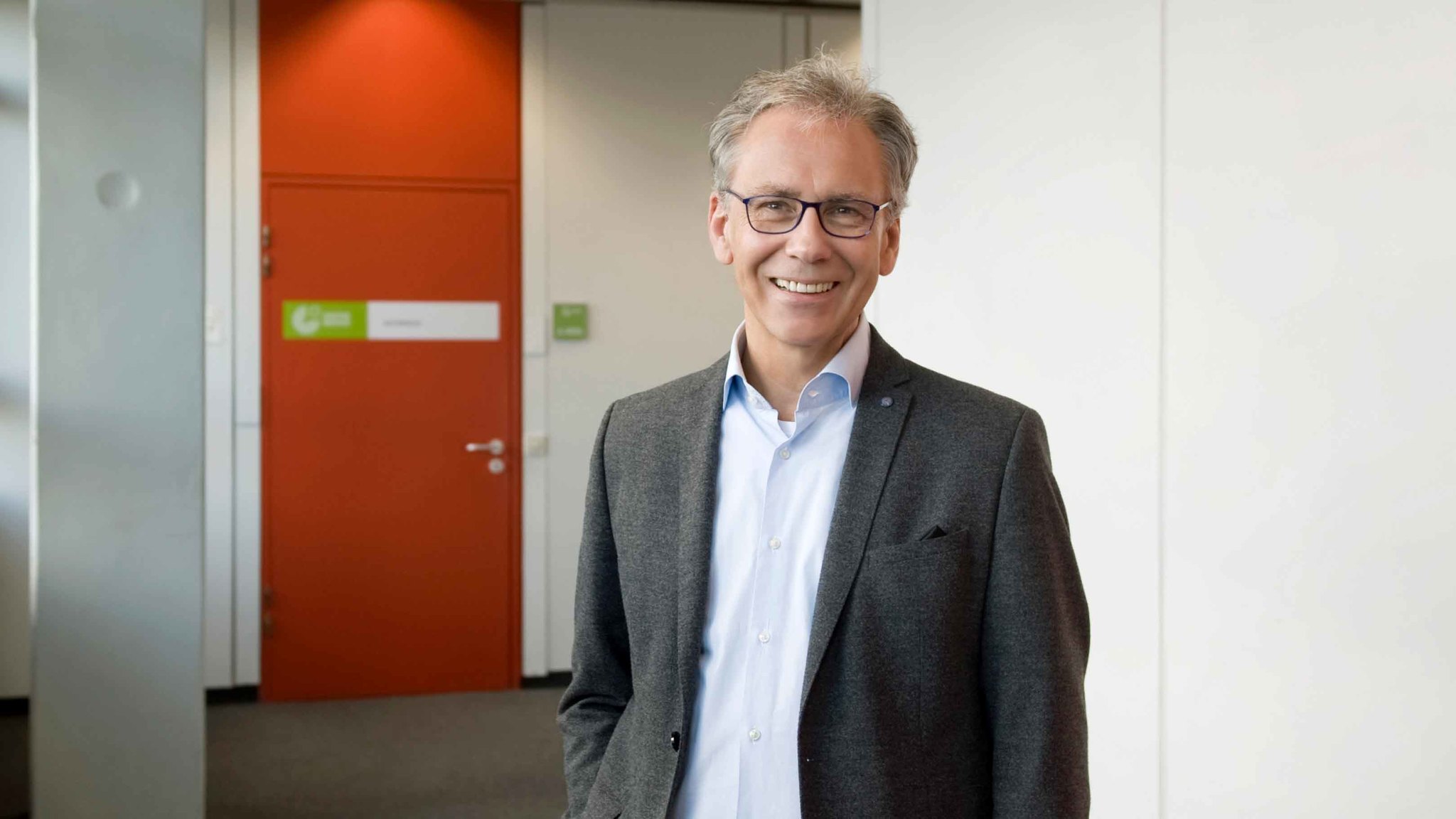 Professor Hans Krings, Bremen's Writing Coach
Tipps for writing term papers and scientific texts
Writing term papers and scientific texts causes fear and panic to rise in students. How do I stop putting it off? How can I create an environment that promotes writing? Should I sit with my laptop at my desk, the kitchen table, on a bench in the garden, or even in a busy café? How do I research, structure, word everything in a scientifically clear, flowing manner?
Professor Hans Krings has a comprehensive answer for all of these anxious questions. His Bremen Writing Guide offers 300 practical tips for scientific writing. Since the expert for applied linguistics and international communication published the guide online in 2012, initially as hypertext, now as a free, downloadable PDF, it has had more than 5 million clicks! "Preparing knowledge on writing so that it can be practically used by someone else – that is my scientific mission," says Krings.
And the writing guide does, in fact, contain something for everyone. The definition of reading is surprising. There are eleven types: oriented, cursory, comprehensive, studious, selective, evaluative, skimming, browsing… The writing guide was comprised in such a way that the fear of the first sentence just simply disappears.
"A Complex, Time-Consuming Task"
The guide Learning Foreign Languages Systematically – The Big Guide of the Best Strategies for Beginners and Advanced and Professional Learners has now also been published. The book can be borrowed from Bremen State and University Library. Professor Hans Krings knows what he is talking about. The languages which he requires for work on a daily basis are Italian, French, and English. However, he has other languages on his wish list and Arabian is at the top. One of the tips from the 570-page book on learning foreign languages states the following: "Do not trust anyone who promises you learning miracles. There are many claims, especially on the internet, that you can perfectly learn languages in a short amount of time by doing this or that. Scientifically speaking, those are entirely dubious promises. Learning a foreign language to a high level is and remains a complex, time-consuming task."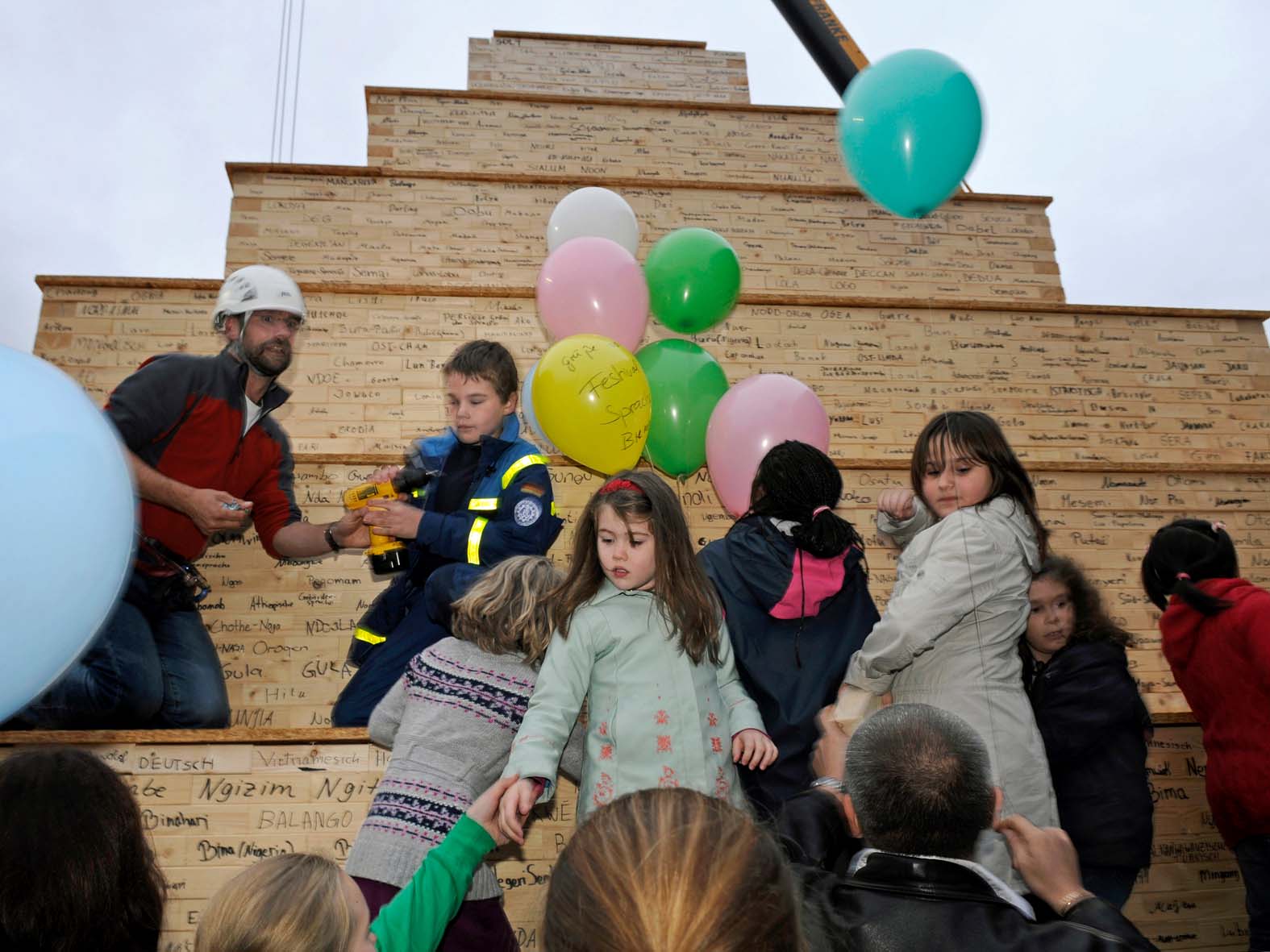 Read, Read, Read!
Read a lot, write a lot. Those are the professor's main tips. However, there is snag. "The internet-based knowledge generation has an entirely different manner of dealing with language," explains the 65-year-old scientists matter-of-factly. "Reading a book from A to Z is no longer the norm, unfortunately." The professor of applied linguistics knows where the problem lies. He hopes that the University of Bremen will institutionally establish a literacy center in order to combat the deficits that degree beginners have. They should be able to acquire complex reading and writing skills. "Support is offered in many areas, however the University of Bremen could still improve their networking," criticizes the expert.
Presentation on Language Learning
Professor Krings will not turn his back on his mission in the future, despite the fact that he will be entering into retirement after the end of the summer semester. He will then learn further languages, go hiking, and listen to a great deal of classical music. He can also look back on many highlights during his scientific career. It was in 1999 that Krings came to the University of Bremen and was then director of the Foreign Languages Centre for the Universities in the Land of Bremen (FZHB) between 2008 and 2015.
Last but not least, an important date for your calendar: at 7 p.m. on Thursday, May 28, he will be holding a talk on the topic How does a semester abroad influence language learning? at the House of Science. The event is part of the celebrations surrounding the 25th birthday of the Foreign Languages Center. The future pensioner also has individual writing coaching for PhD students on his to-do list. He offers it via the Bremen Early Career Researcher Development (BYRD) program. The course is always quickly fully booked. One thing is sure; many interested people will still be able to profit from Professor Krings' experience.
More