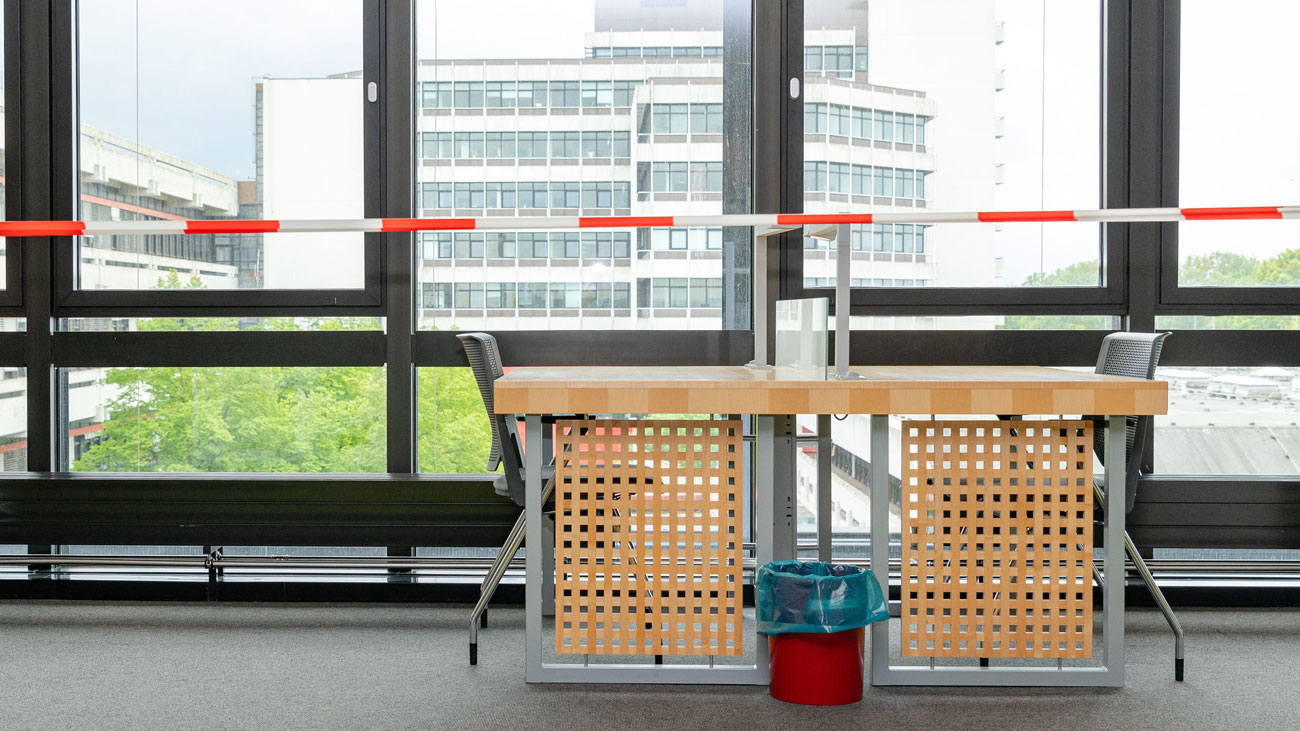 Learning Well Despite Lockdown
Each year, around 1,000 students go to the Psychological Counselling Centre of the Bremen Student Services Organization. What help do Swantje Wrobel and her team offer when it's not going so smoothly? The topic today is a phenomenon that has been enhanced
The exam phase is approaching. For many students it's the moment of truth. How well did they progress this semester? The level of uncertainty is particularly high this year, as studying from home tempts one to postpone unpleasant tasks even more. The Psychological Counselling Centre from the Bremen Student Services Organization can help.
Lukas is a relaxed guy. Why get stressed in October when the exam is in the middle of February? He doesn't understand why his fellow students are panicking before the exam. Everything's is different anyway this year – thanks to corona. So everyone needs to chill out. Swantje Wrobel is not surprised that Lukas calls the Psychological Counselling Centre (PBS) from the Bremen Student Services Organization during their phone office hours a short time later. Those who continually put things off generally have a serious problem later. "Students, who have postponed a lot of things and are now in over their head, contact us regularly. The technical term for this is procrastination," says the psychologist.
How Bad Is It?
In order to find out how serious the situation really is, Wrobel and her team ask the students seeking advice about their day-to-day life. How much work have you put off? Are we only talking about two small presentations or do you still need to hand in coursework from last semester? How much does the current situation bother you?
Then they try to find the cause. "Continual procrastination can have different roots," explains Wrobel. Some students set themselves entirely unrealistic goals, whilst others do not have the right skills. Additionally, many are just distracted too easily. That is something that can be observed during the pandemic when the learning spaces at the university and library are closed. The temptation to do something else at home is simply too great. "Regardless of the cause, procrastination is a work disorder that needs to be taken seriously. It has nothing to do with laziness," emphasizes the psychologist.
Try to Learn Together
And how can you conquer this work disorder? "The best way is together with others," says Wrobel. She recommends joining a virtual revision group – with set working time and breaks. Those who see others working hard via video, are generally more motivated to also get into it. "And the breaks spent together virtually can balance out the social component that is actually part of studying a little," explains Wrobel.
According to Wrobel, "ending the working day" is just as important as working itself. Free time should definitely be given space – that is very important," says the psychologist. But please don't sink into your sofa and indulge lockdown lethargy. It's much better to make active free time plans and fill the time with things that are fun and give new energy – such as a walk, yoga, or cooking. "And please do not expect a wonder," states Wrobel. It is a strenuous time for everyone. Those who manage to make this time as normal have a good chance of getting through the period without any big problems.
Further Information
The PBS has established the "Learning Happily Despite Corona" online service. Each Monday, new tips on topics such as learning methods, work organization, or break activities can be found on the PBS website. You can then ask questions about the tips in an open chat on Tuesdays between 09:30 a.m. and 10:30 a.m. Prior logging in is not required – however, you will have to register for the chat, which is also anonymous.
The Psychological Counseling Center is located in the University of Bremen Central Campus Building underneath the Mensa cafeteria. Appointments can be made by phone from 9 a.m. to 1 p.m. on Mondays, Tuesdays, Thursdays, and Fridays and from 2 p.m. to 4 p.m. on Wednesdays. The centre can be reached by phone (22 01 – 1 13 10) or by email pbs@stw-bremen.de. Consultations can only take place on the phone at the moment. There is also an online counseling service. The Psychological Counselling Centre services are offered free of charge to students at the university and higher education institutions in Bremen and Bremerhaven.