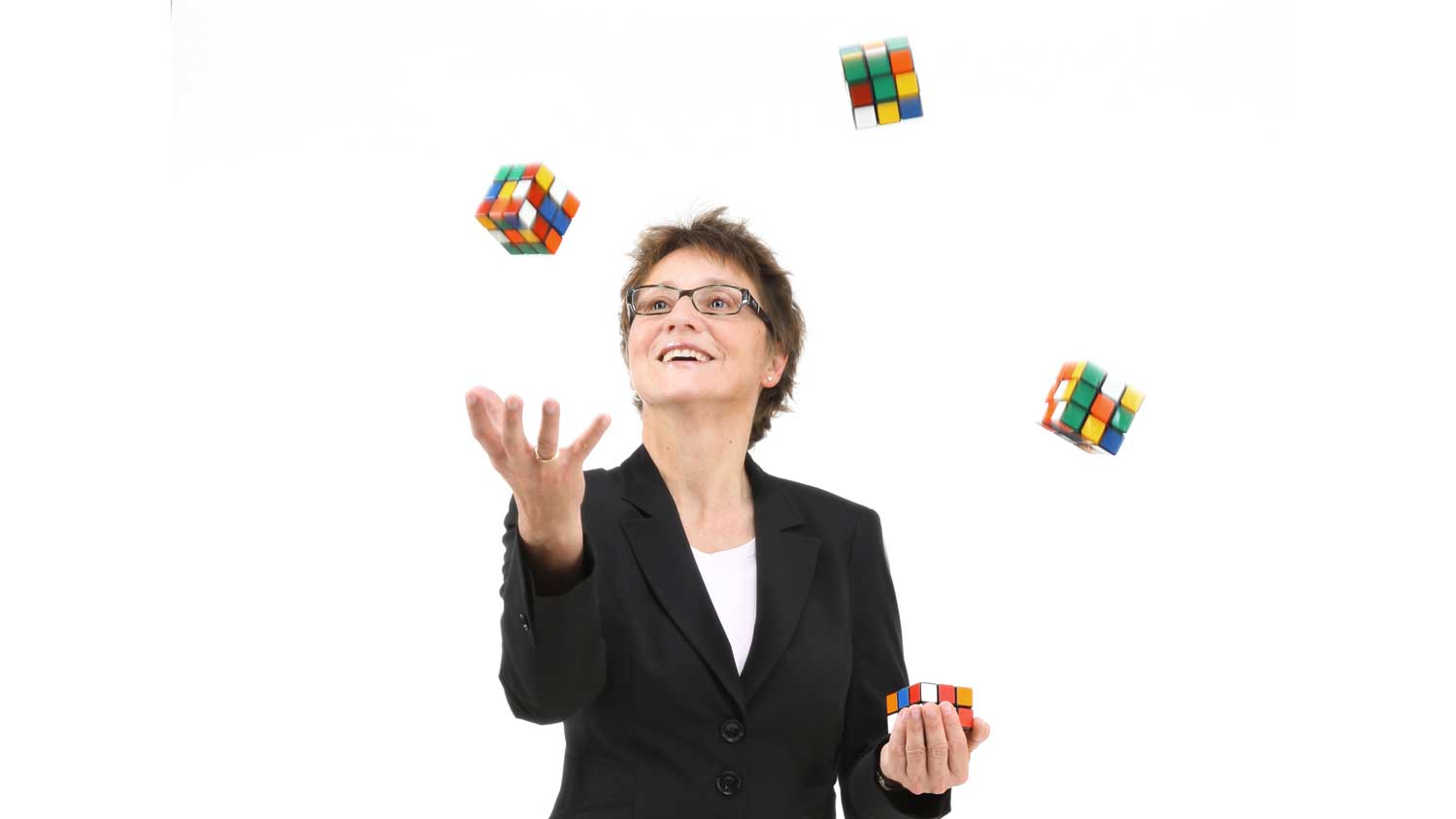 Digitalization: Expert Enthusiastic About the University of Bremen's Commitment
The digitalization of a university is complex. Of that Professor Gudrun Oevel is aware. She advised the University of Bremen
Gudrun Oevel is the Chief Information Officer at Paderborn University and is a sought-after expert across the country in all matters pertaining to the digitalization of universities. She advised the University of Bremen in this capacity. In February 2020, Oevel was involved in the peer-to-peer consultation by "Hochschulforum Digitalisierung" (HFD). The process enables universities to receive expert support for creating and sustainably anchoring their digitalization strategies in studies and teaching. The University of Bremen successfully applied for the peer-to-peer consultation. In the interview, Oevel tells us how to captivate those involved, which strengths the University of Bremen has, and what she says to teaching staff who fear that digitalization will suppress face-to-face teaching.
Ms. Oevel, the universities saw a massive push in digitalization due to the corona pandemic. This especially applies to the digital infrastructure, which had to be expanded at a hurried pace so that the summer semester could take place online. That, however, is only the technical side. What else is needed for successful digital transformation at a university?
It requires people who are dedicated to the transformation. It does not just happen on its own or thanks to technology. Such a transformation opens up opportunities. The people involved use it to create good lessons, for alternative ways of learning, or to face challenges, such as the pandemic, in a different way.
How long does such a digitalization process roughly take?
The process never stops but is rather based around iterative – thus repeated – loops. The aim is to continually improve over.time. As technology also plays a role, it is even more challenging. Generally speaking, technology usually changes much.quicker than organizations, such as universities, are able to implement them fully and are able to adapt.
Thanks to your consulting function with "Hochschulforum Digitalisierung," you have gained an insight into several universities. How is the University of Bremen doing in comparison to others?
In the peer-to-peer consultation process, we took a long and hard look at teaching and studies and their management as well as the necessary requirements and competences – for example, the rooms, examinations, and courses. What was impressive was experiencing the "Bremen spirit" there – to feel how many people are thinking in depth and constructively and.noticing their will to build something. That is something that not all universities have. But also the participative approach won me over – thus, the idea of involving as many agents as broadly as possible. These are definitely the strengths of the University of Bremen. Many steps have already been taken.
Some teaching staff are critical of digitalization. They fear that it could suppress face-to-face teaching in the long-term. What do you say to them?
In my opinion, we have seen what being more digital can do during this pandemic: other topics, other media, tools, alternative formats, more flexibility in terms of time and place, generally a different type of diversity. But we all miss personal contact and the social space for creativity, spontaneity, and intense communication. I believe that a presence-based university will consciously concentrate on face-to-face teaching but will continue to promote the positive digital experiences, as these also have their advantages.
How can we connect digital and presence-based teaching with each other in a good way? Are you able to state a specific example?
I find Flipped Classroom concepts wonderful, for example. This.means that preparation is usually done autonomously and digitally at home and the material is then examined and discussed in more depth in a face-to-face setting. Digital simulation surroundings are also great, for example experiments or.exercise classes. Students cannot break anything but rather approach certain things in an investigative manner. Or a virtual.office hour during the lecture-free period, so you do not have to travel to the university just for that. Our students and staff also greatly appreciate digital test and feedback systems so that they can judge what knowledge has already been acquired.
"We need people who continually push the process forward on every level."
A university is a very complex system in terms of research, teaching, and administration. The heterogeneity of the agents is immense. How can you captivate all of those involved and tend to the needs of the individual areas?
That is an extremely important point that you have mentioned. In my experience – and we carried out an exciting research project on this – it is important that a strategic framework, thus important cornerstones, are agreed upon within the university as a whole. Then, people should be provided with creative room and resources so that as many people as possible, especially also students, can collaboratively shape that framework according to their subject-specific needs. It.is.also important to give people opportunities to talk about their experiences, for example at a day of teaching or digitally, so they can combine the individual parts that worked well. We also need people who continually push the process forward on every level.
Let us talk about data protection in university administration: Some processes are legally not allowed to be carried out digitally to ensure the protection of personal data. Due to this, some of the processes are quite complex. How should one deal with this when digitalization in administration is to be developed?
I believe the protection of personal data and the right to self-determination with regard to data to be valuable assets. Sometimes, however, the legal provisions stand in the way. I.am of the opinion that we have to always earnestly strive for good solutions and really put the effort in. I am convinced that an open, transparent, but also appreciative discourse on facts is the only possible way. Sometimes taking a look at other universities can also help. Maybe some of them have already found good solutions that are adaptable.