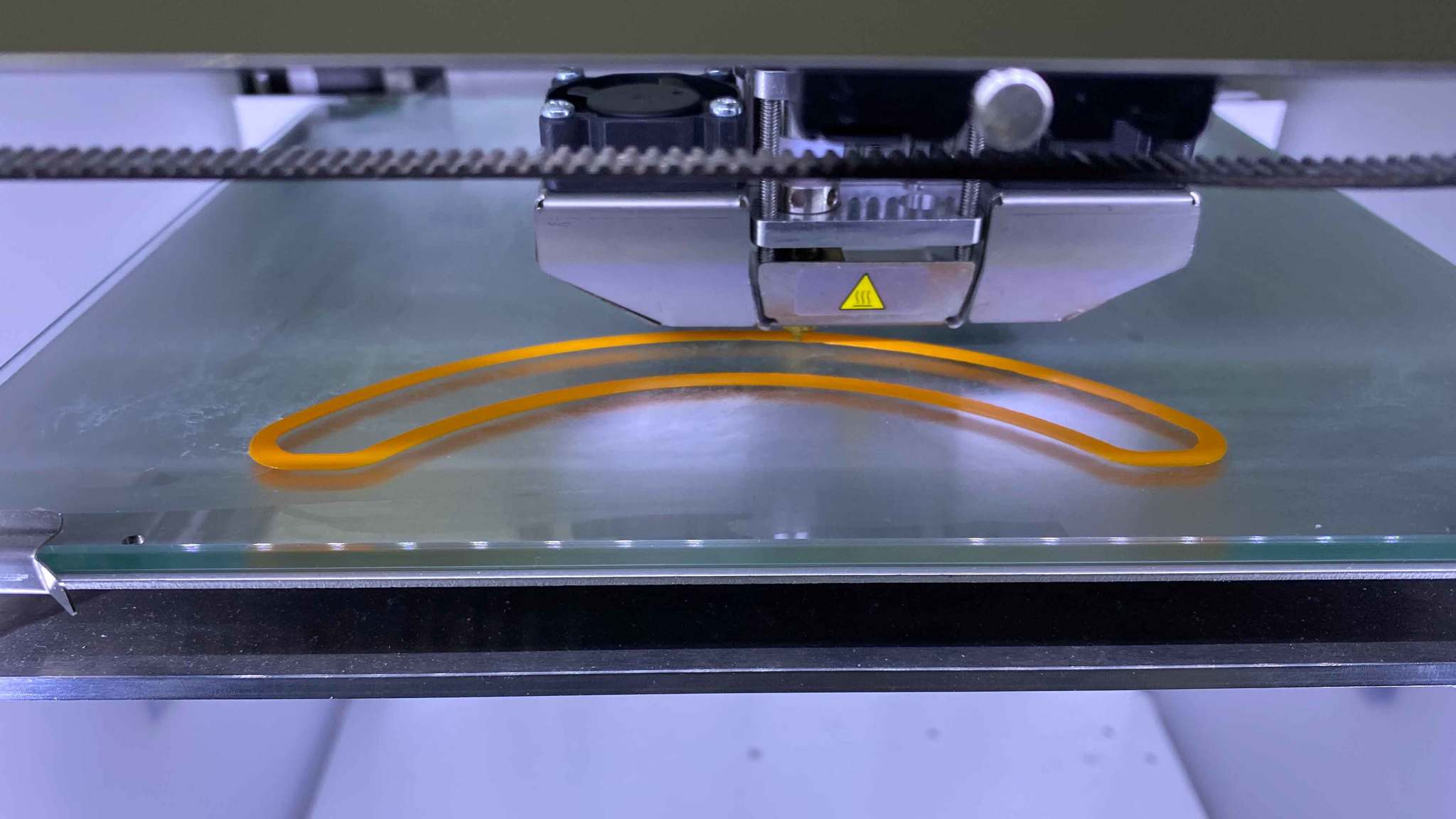 University Researchers Support Hospital Staff
Brackets for face visors are being printed at the University of Bremen
Face masks are scarce goods due to the corona crisis – even for medical staff. Additional safety for doctors and nurses at the Klinikum Bremen-Nord hospital is being provided by two 3D printers belonging to the German Research Center for Artificial Intelligence (DFKI) and the University of Bremen. They are currently being used to print the forehead bracket pieces for face visors.
Rolf Drechsler, head of the Cyber-Physical Systems research area and the Computer Architecture working group at the University of Bremen, tells us about the spontaneous cooperation.
Mr. Drechsler, how did the idea to produce visor brackets arise?
We are working together with the Gesundheit Nord hospital group (GeNo) within a research project. Through the personal contact we have, we received the enquiry as to whether we could print special brackets for the medical staff's face protection visors. We obviously wanted to help.
How does production work and what function do the visors have?
The Gesundheit Nord hospital group provided us with the pattern and we were therefore able to get going straight away. Our two 3D printers can make around 12 brackets per day and our aim is to print 70 to 80 brackets each week. Our staff members Christian Mandel and Uwe Forgber are printing stacks of the brackets. They are then separated and smoothed by hand. The hospital staff can then just push the Plexiglas visors into the brackets and use the shields immediately.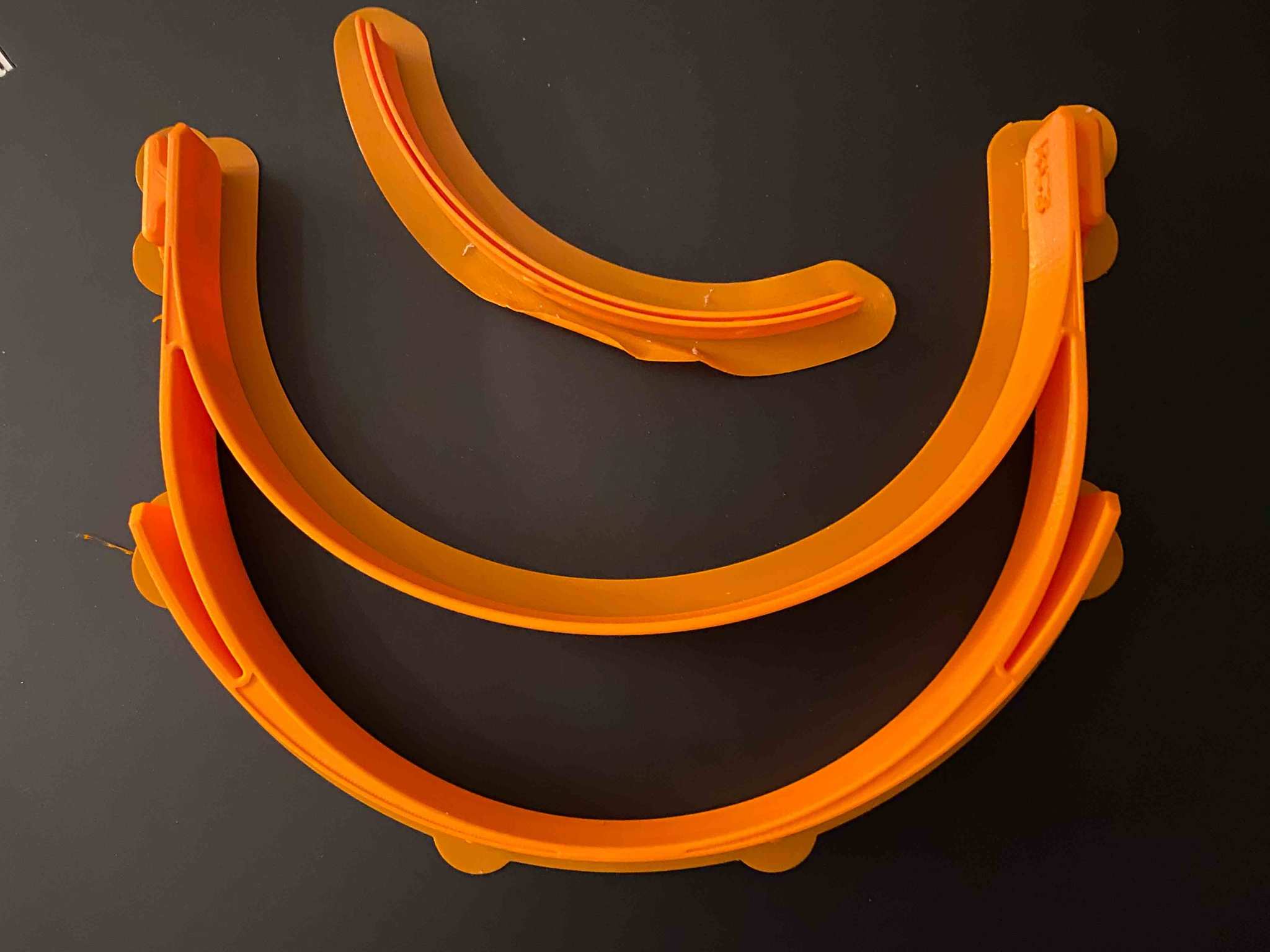 What advantages do such visors have?
Thanks to the wide facial coverage, they offer additional safety for medical staff. By using them it is possible to use the face masks, which have been become scarce, for even longer.
Is everyone able to print brackets?
The pattern is available to everyone and therefore, everyone with a 3D printer can print the brackets themselves. How delicate the production quality is and if the brackets need to be reworked manually after printing depends on the printer quality. We would greatly appreciate it if others were to also print brackets for hospitals. We are happy that we have been able to contribute to the health system in such an uncomplicated manner.