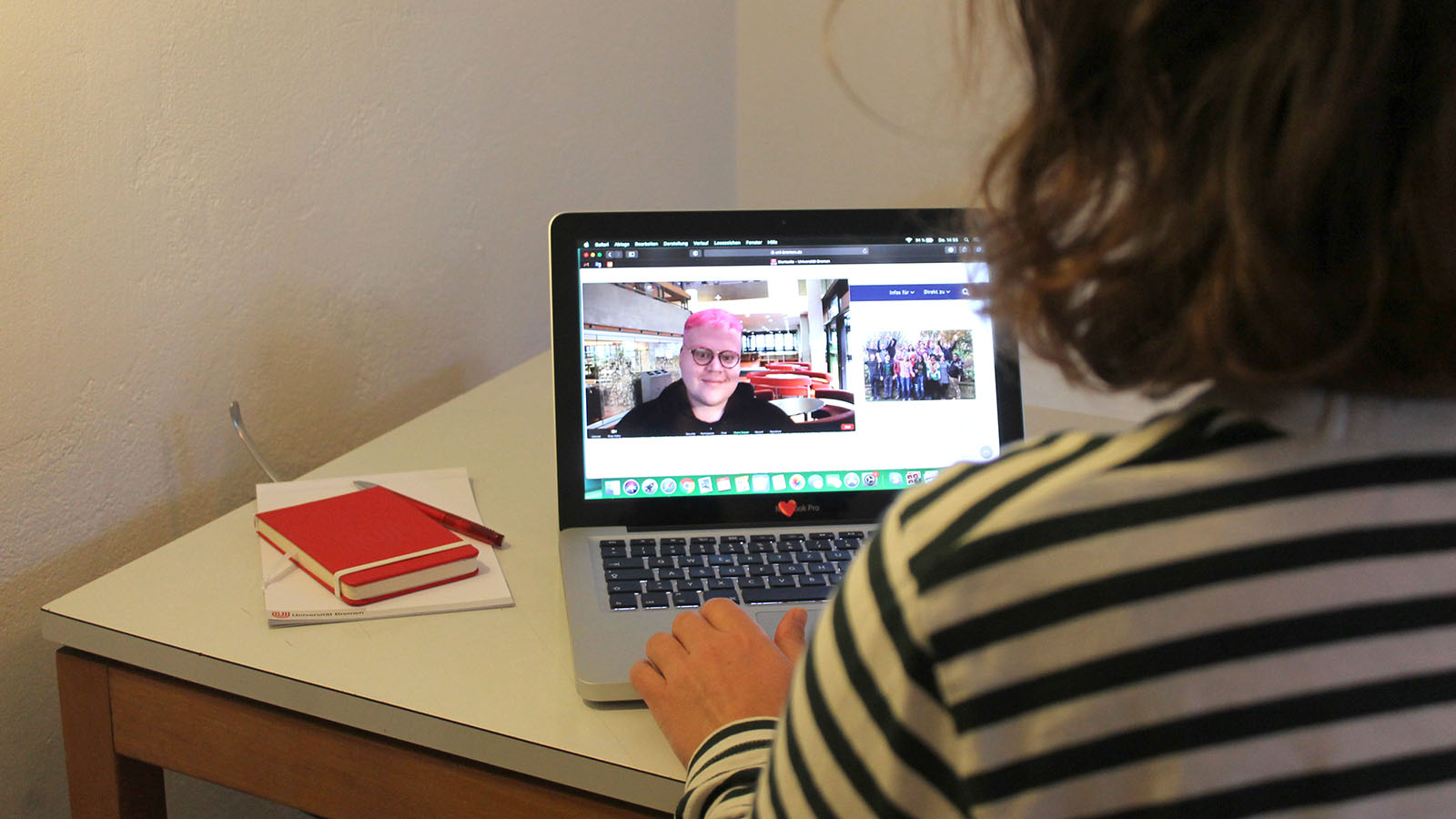 University Feeling for Your Home
Campus wallpapers for video conferencing
Many students and staff at the University of Bremen miss the campus after spending almost nine months working from home. Two Master students would like to have campus wallpapers for that extra university feeling in their online seminars. An idea that the Administrative Unit for University Communication and Marketing are happy to take up.
The corona pandemic has led quickly to a new digital normality in terms of online courses and video conferencing. In our regular office routine and also on television, such as expert interviews on the news, we suddenly see people in their private homes – their home offices. Some of them prefer not to show anything private and therefore point their camera to a white wall. Others stage themselves in front of bookshelves, while yet others – fully focused on their work – do not care at all about the chaos around them. You might see a laundry basket, or during a large meeting, someone unexpectedly bursting into the room – and leave again in a hurry.
Of course, some video chat providers already have solutions for this, which is why sometimes when video chatting with colleagues you can see beach pictures from their last holiday or a picture from their favorite pub as a virtual background.
These are some of the wallpapers that can be downloaded at unihb.eu/wallpaper.
Martin Haible and Long Ton are in their third semester doing a master's degree in Teaching Profession at Secondary Schools at the University of Bremen. "During a Zoom seminar we came up with the idea for a photo project to integrate university locations into the new online student reality", explains Long Ton. "We want to use pictures of different university locations and rooms, so that the study and living rooms of students and staff have that little bit of extra university feeling during this unusual time", adds Martin Haible.
Wallpapers
The web team of the University of Bremen has compiled an image pool at unihb.eu/wallpaper. Download your favorite university wallpaper and get some university feeling at home for your digital seminars or meetings.
The pictures are intended exclusively for private use of members of the University of Bremen and for staff members during their teaching activities.