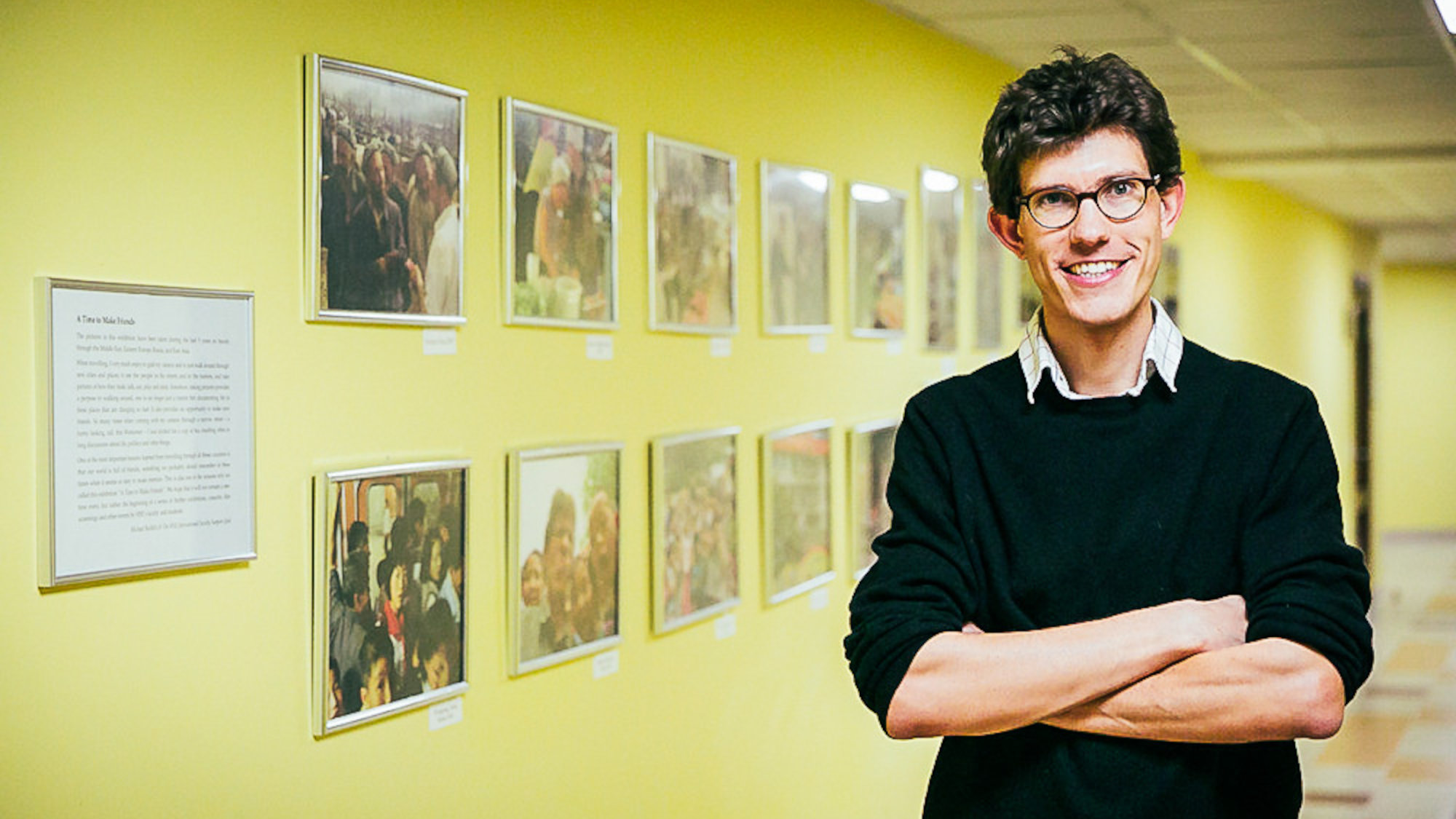 What Direction Is Russia Taking?
Professor Michael Rochlitz has been researching Russian society and the Putin system at the University of Bremen. After more than four years, he will be leaving Bremen and heading for Oxford. His connections to the University of Bremen will remain.
From the time he was a young child, Michael Rochlitz has been interested in Russia and Russian culture. His parents – both musicians – familiarized him with the masterpieces of classical music. Michael Rochlitz, born in 1981 in Sindelfingen, watched his mother teach piano lessons and play with passion the pieces of great Russian composers such as Modest Mussorgsky and Sergei Rachmaninoff. Together with his father, he watched the cinematic travelogues of the journalistic legend Gerd Ruge, who led the ARD-Studio in Moscow in the years during Germany's reunification period and played a decisive role in shaping the German perception of Russia.
As of 2002, Michael Rochlitz studied Developmental Economics at the Sciences Po university in Paris. "I had the opportunity to learn either Arabic or Russian here," he said. "Although I found both languages to be fascinating, I eventually decided to study Russian." This was followed by study visits at language schools in Vilnius, St. Petersburg, and Kaliningrad as well as an internship with the United Nations in Simferopol on the Crimean peninsula. "I lived there with an old woman, a typical Babuschka. In the evenings, we watched television together and talked about everything under the sun. I got to know not just the language, but also the warmth of ordinary people, as well as the problems and crises Russia and Ukraine have experienced."
He graduated in 2008 from the University of London and wrote his master's thesis about Putin's industrial policy. He then completed his doctoral dissertation in economics at the IMT Lucca Institute in Italy and researched Putin's economic system – which included a one-year stay as a visiting lecturer in Yekaterinburg in the Ural mountains. "Even then, the state was already using their secret service and other state entities to maintain control over private companies," the scholar explained. "Countless companies were raided and then expropriated during this time."
As of 2014, he held an assistant professorship at the Higher School of Economics in Moscow, but left the country again in 2017 due to increasing state repression. After a stint as a research assistant in Eastern European Cultures at LMU Munich, he accepted a position as professor of Economics at the University of Bremen in 2019.
"The increasing importance of artificial intelligence for authoritarian regimes is matched, particularly in Russia, by an exodus of experts"
While in Bremen, Michael Rochlitz worked on numerous research topics, which, at the latest after the Russian invasion of Ukraine, have caught the world's collective attention. How does Putin use the collective memory of the chaos after the end of the Soviet Union to create his own narrative? How is the Putin system increasingly gaining control of the country's economy? And how has it begun using artificial intelligence to stay in power?
"The increasing importance of artificial intelligence for authoritarian regimes is matched, particularly in Russia, by an exodus of experts," the researcher explained. "It is estimated that around 500,000 trained IT specialists have already left the country. The future of the country will also be determined by how it copes with this unprecedented brain drain."
After more than four years in Bremen, Michael Rochlitz has accepted a professorship in Economics of Russia, Eastern Europe and Eurasia at the renowned University of Oxford. "I am very excited about the new appointment, but will fondly remember my time in Bremen," Michael Rochlitz is certain. "You never fully leave and the connections to the Weser will remain."
Together with American and Kazakh colleagues, he is currently planning a large conference and a summer school for next year in Kazakhstan, with participants from three Kazakh universities as well as researchers and students from the University of Bremen. "Kazakhstan is a particularly interesting country right now," the scientist explained. "Russia moved its troops to the front in Ukraine and, in doing so, took away a lot of pressure from Kazakhstan. The country can finally breathe and will decide in the next few years which direction it will take. The former authoritarian president Nursultan Nasarbajew sent many young people abroad in the past so that they could receive education. Now, these very people are back in the country, well educated and highly motivated, and are rising higher and higher in the administrative ranks. It will be very interesting to see the path this former Soviet republic takes together with students from Kazakhstan, Bremen, and Oxford."