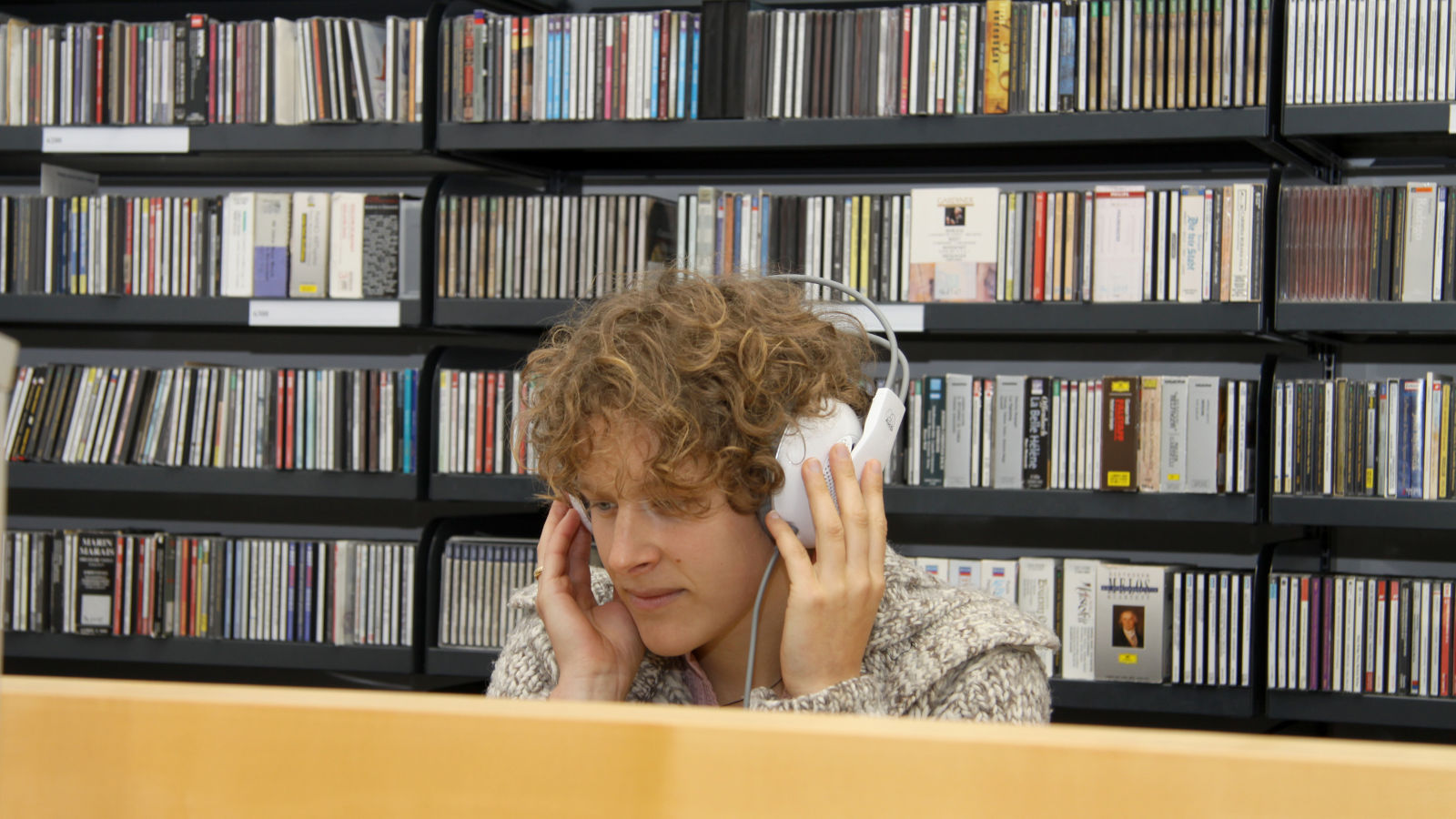 Why Jan Böhmermann Welcomes You to the SuUB
New Audio Tour of the University Library with Prominent Support
How do I borrow books, what is a break disc, and when can I go to the roof terrace? To address such questions, the university library has enlisted prominent support. Public Relations Officer Anke Winsmann explains how this came about.
Radio hosts Arnd Zeigler and Malte Janssen, satirist Jan Böhmermann, singers and musicians Malte Battefeld and Grillmaster Flash, ex-Werder player Tim Borowski, and TV presenter Barbara Schäfer: in addition to six employees of the State and University Library, seven celebrities from Bremen have recorded various stops on the new audio tour of the university library. How did it come about?
The audio tour has been available at the SuUB for quite some time, and has been revised time and again. In 2019, the tour came up anew as a project. My colleague Susanne Ernst from our information team played a key role in overseeing it. She says the idea came about during a brainstorming session with another colleague, where they joked about whether it would be nice to have some familiar Bremen voices say something about SuUB. The joke quickly turned into a "Why not? After all, the worst that can happen is they say no." And that's how the wheels were set in motion. It was also interesting to see which German personalities come from our tranquil city state.
What do you hope to gain from the celebrity support?
With the support of these well-known celebrities, we hoped to attract a little more attention to generate interest in us and the SuUB. However, it was also important to us that not all stops on the tour were voiced by Bremen personalities, but also by our employees associated with the respective stop.
What is the goal of the audio tour?
The audio tour is intended to enable new users to explore and get to know the library independently and at their own pace. This can be done in advance from home or directly on-site. Even users who already know us may learn new and interesting things about us.
What has been the feedback from students and staff?
We haven't received a lot of feedback yet, but when we have, it has been consistently positive.
Further Information:
The stops can be accessed individually via a QR code: at home, on the road, or even directly on-site at the library's headquarters. The complete tour lasts about 30 minutes