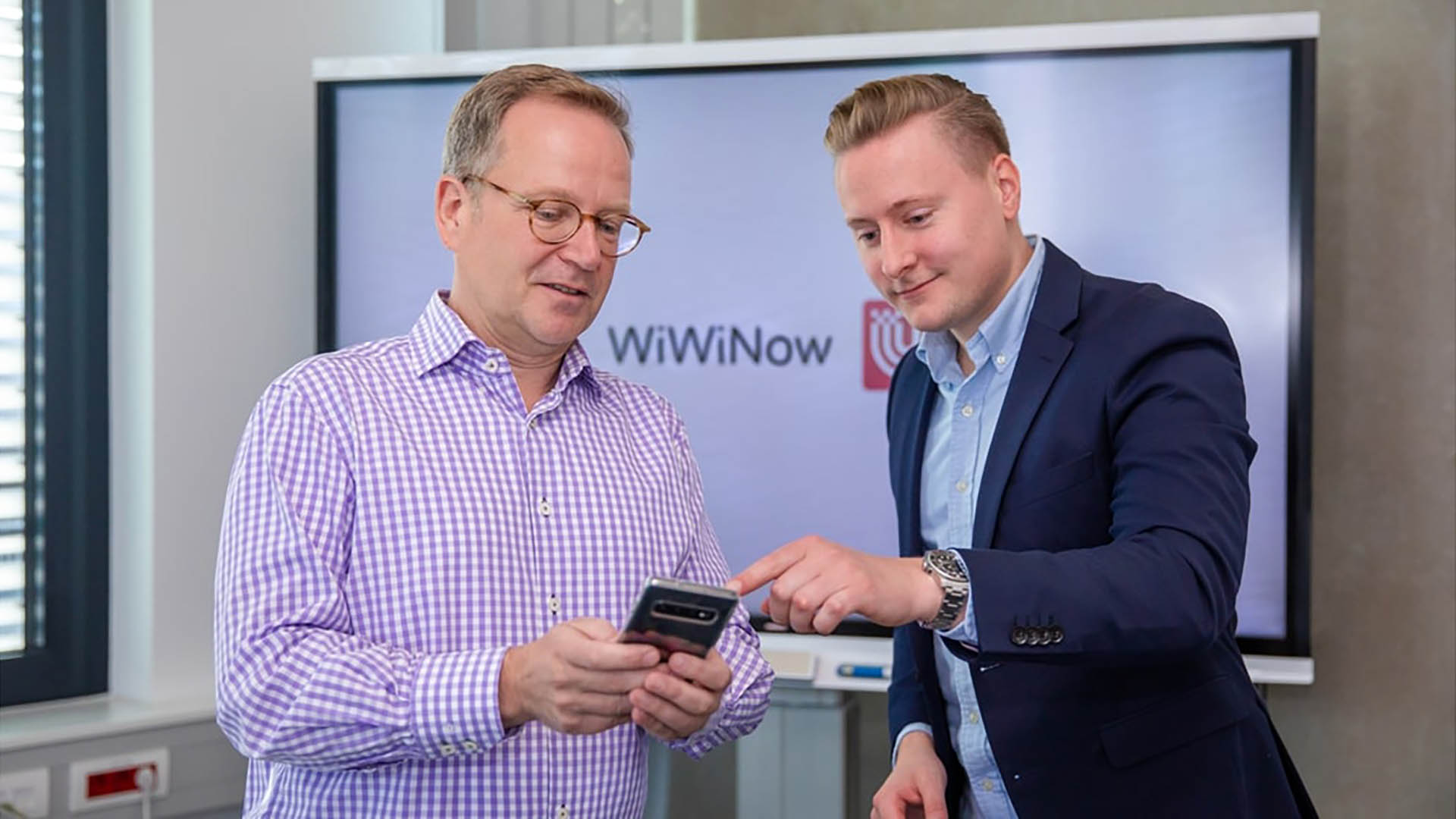 Wow: WiWiNow
Economists make playful learning possible with smartphone app
WiWiNow. Sounds dynamic, doesn't it? A little bit like "wow." In the winter semester, an app with this name will be made available. The app is to make revision for the field of accounting and financial statements a little easier. The material is complex, and the word of the future is "gamification."
"Access to media is different for young people, who have used a cellphone since their childhood," says Jochen Zimmermann, professor of business studies and dean of the Faculty of Business Studies & Economics. He is the initiator of the app, on which a team has been working since 2018. "It makes use of the changes of the time," he emphasizes. It is extremely important that the students do not only acquire the taught materials in an analogue manner in lectures, but that they can also learn digitally. It is extremely fitting at the moment.
Exercises and Quizzes
The scientific assistant Martin Knipp explains what the app can do. Exercises and quizzes "that are simple and can be completed in a playful manner," is what he names first. The users receive feedback for their answers in the form of points. There are multiple choice questions, true or false questions, and also free text. You need an example? "Company X makes rent payments amounting to 32,000 euros for eight months in advance on October 15, 2016. Post the relevant adjustment on December 31, 2016." The right answer: "10,000 rental expense to 10,000 rental pre-payment. It is at this point at the latest when we realize that it is a difficult subject.
Track Your Own Revision Time
But the app can apparently do more. "The app is to help students with their self-organization," says Martin Knipp. The ability to track your own revision time is one of the features for this. What is particularly interesting and most probably also motivating is the posting of collected numbers of points from exercises, quizzes, and revision time, in an anonymous leader's table within peer groups. Professor Zimmermann has 800 students in his accounting and financial statements lecture. So, if a student has the 400th spot when all points are added up, he or she knows that they're around the middle. The examination, which according to Zimmermann around 50 percent of students initially fail, may not seem as scary then.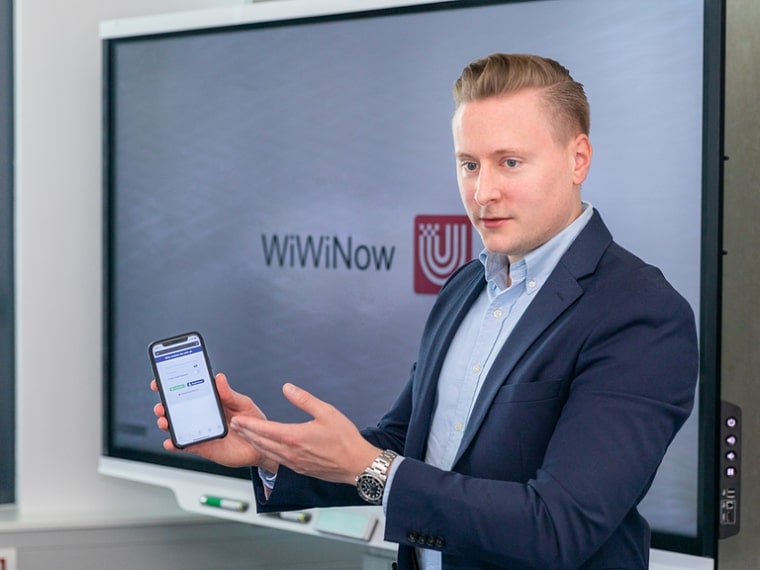 Service Intended
A service feature is also intended to be implemented: Event overviews, calendar exports, push notifications when a class will not take place, for example. Videos of lectures are also to be included. Participation of students is to be directly possible during classes so that they are involved interactively and are not only passive recipients. Alongside the interviewees, the following people were involved in the project: Professor Thomas Loy, Professor Florian Johannsen, and Johannes Voshaar. Patrick Heusmann was responsible for the technical implementation as part of a student project.
Scientific Accompaniment
And it is not just any app but one that has been developed at a university. Professor Zimmermann references this points to a special aspect: "We will scientifically accompany and analyze the app in a project," he explains. "Using the exam grades, we can then see if the app helps students."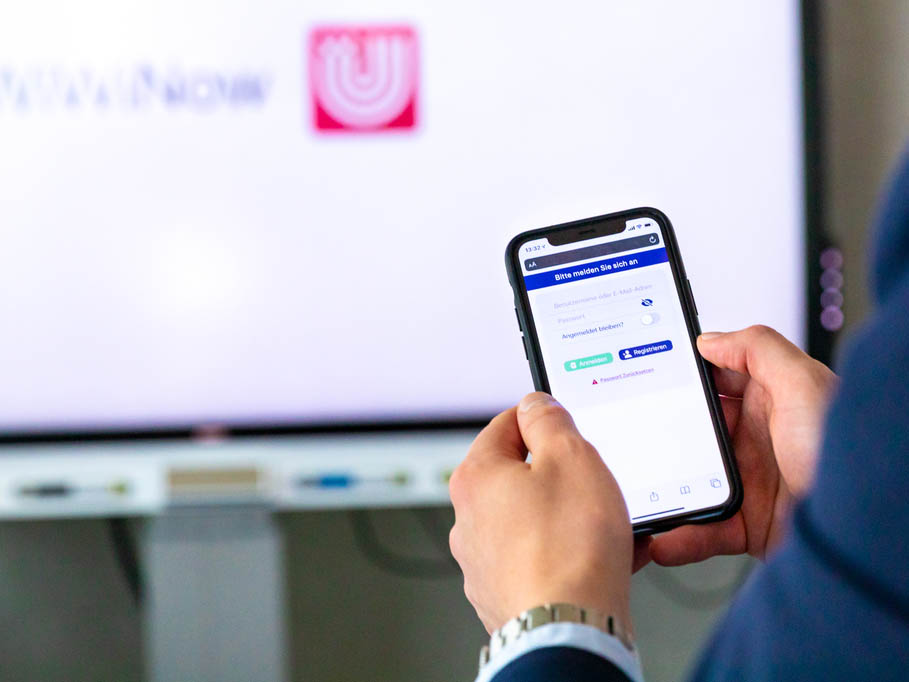 Vice President: "Interesting on a Didactical Level"
Praise has come from Professor Thomas Hoffmeister, vice president academic: "I am very happy that this app will be implemented. It will make studying accounting and financial statements more student-oriented as the contents are available regardless of time or place. The app is didactically interesting because many motivating, interactive elements have been put in place for students. Finally, the app integrates itself into the digital lives of our students with its look and feel."
Further Information:
The up2date. magazine will publish an example video as soon as the app is on the market.