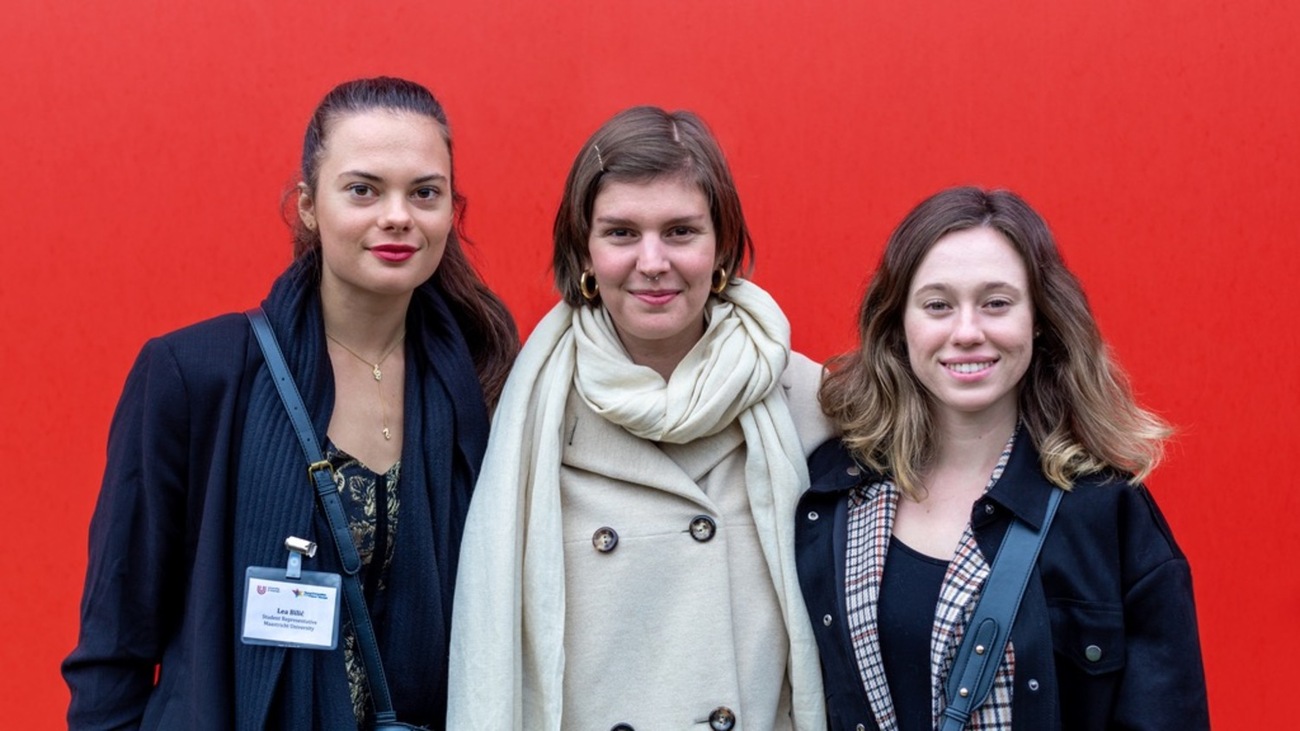 YUFE: Creating a European University
How do students get involved in the YUFE Alliance? Lea Bilić, Sonia Synak and Lea Fischer give an insight into their involvement during the annual Town Hall Meeting.
When Europe comes to Bremen, things get particularly lively. Ideas are eagerly discussed even during the lunch break in the cafe. Alongside politicians from the respective cities, more than 60 representatives of the ten universities involved in the YUFE (Young Universities for the Future of Europe) network exchanged views on the way towards creating a European university at the annual Town Hall Meeting in mid-October. In the middle of it all were students Lea Bilić (20, Maastricht University/Netherlands), Sonia Synak (23, Nikolaus Copernicus University in Toruń/Poland) and Lea Fischer (23, University of Bremen). They are members of the YUFE Student Forum. Their task is to ensure that the student perspective is integrated into the planning from the outset.
The YUFE Alliance, which is made up of ten European universities and four other partners, has an ambitious goal: to establish a young, open, and inclusive European university in the coming decades. The student perspective is to be considered from the very beginning. This is what you and your 27 fellow campaigners are working on in the YUFE Student Forum. Today is the second day of the Town Hall Meeting. How do you think it's going so far?
Sonia Synak: I think the meeting is just fantastic. I've met some great people who really inspire me. But that's not all - it also brings a lot to the initiative. I can now see more clearly what the challenges are when we talk about a European university. For example, there was a keen discussion on whether YUFE wants to be a federal network or whether there should actually be a European university. So the question is how far does each individual university really want to go in terms of integration? It's very exciting to witness this kind of thing.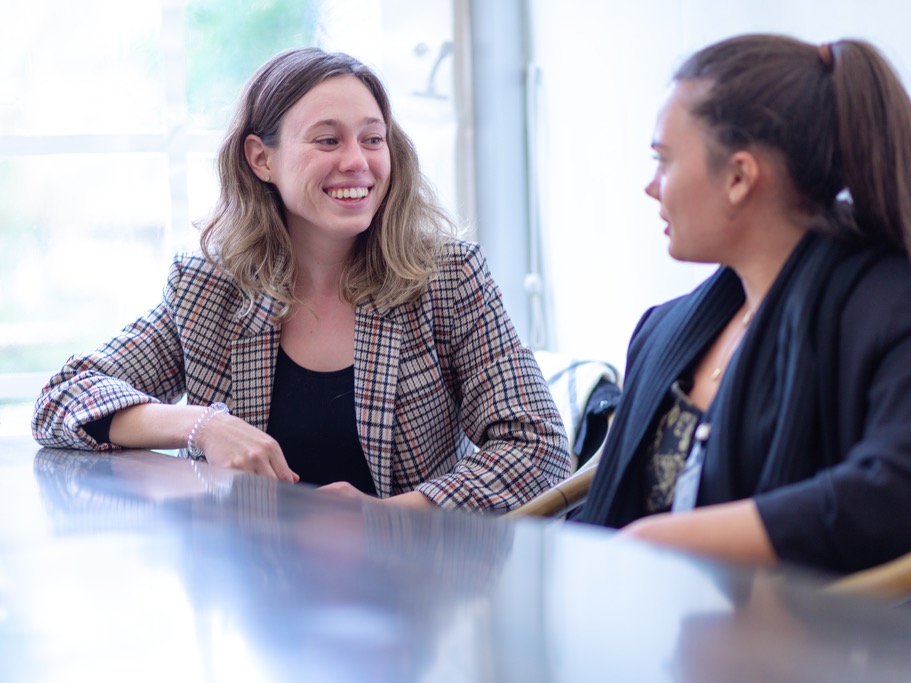 Lea Fischer: What is special about this Town Hall is, of course, that it takes place in person. This is good for our cooperation and means we can now work even better as a team on our common goal. We were also able to agree on concrete steps for the future of YUFE at the meeting.
"The goal is to gain an accredited degree with face-to-face study at various YUFE Alliance partner universities
" 
 Lea Fischer, YUFE Student Forum
What concrete steps have been planned?
Lea Fischer: I think the next big step would be for students at YUFE universities to have the chance to obtain a so-called "European Degree". From this semester onwards, it's already possible to take courses and earn credit points at YUFE partner universities with the Diploma Supplement Track. Students can choose whether they want to study virtually or on site at a YUFE university. This is a good start, but the goal is of course to gain an accredited degree with face-to-face study at various YUFE Alliance partner universities.
Lea Bilić: I envision that one day YUFE students will receive a European diploma as a degree and will be able to live and work anywhere in Europe without any problems. I feel like we're on the right track here – even if it's going to take some time.
Sonia Synak: Yes, I dream of that too. However, I'm studying law and there are still some administrative hurdles to overcome in individual countries before then. It's sometimes quite complicated to get your academic achievements recognized.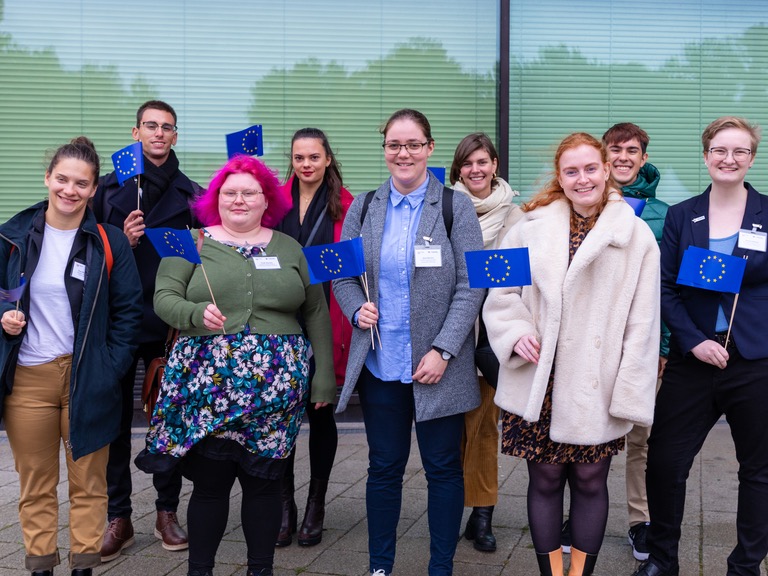 So the road to a European university is still quite long. The three of you probably won't get the chance to experience the European university as a student. With this in mind, why are you still taking part in this project?
Lea Fischer: In the times of Brexit, it's very important that we as Europeans move closer together. I would like us to no longer see ourselves as Germans, Poles, or Britons, but simply as Europeans. There is so much that unites us.
"I am involved in YUFE because the project aims to transform the education system." Lea Bilić, YUFE Student Forum
Lea Bilić: I am involved in YUFE because the project aims to transform the education system. Education is thought of differently here – things such as civic involvement, diversity and language skills play a very big role. I find that really exciting.
Lea Fischer: I'm glad you mentioned that, Lea. Diversity is a central topic at YUFE and is definitely taken seriously. Many institutions now claim to be diverse but here it's a reality. "Diversity and Inclusion" has had its own focus right from the beginning and is on the same level as the "YUFE Student Journey" or "Innovation and Entrepreneurship". There's a lot of hard work going into it and I'm impressed. We all had to go through unconscious bias training before we could really get into things. That's just the way things work here at YUFE.
"Students are very welcome." 
Sonia Synak, YUFE Student Forum
Is it still possible to join YUFE now?
Sonia Synak: Yes, of course. Students are very welcome. There are student representatives at every YUFE university and anyone who's interested can contact them. The contact details can be found on YUFE's Instagram page (@YUFE_alliance) or the website. There are lots of different ways to get involved, depending on what they're interested in.
Lea Fischer: Next year, the Student Forum will be reshuffled. There will definitely be a place free at the University of Bremen. Anyone who's interested is welcome to get in touch now.
About YUFE:
The YUFE Alliance is supported by the EU, the DAAD (German Academic Exchange Service), and the State of Bremen. It is one of 41 alliances selected in summer 2019 to shape a European university. The network already gives students the opportunity to take academic courses at their respective partner universities in pilot projects. Further opportunities include language courses/tandems/cafés, professional and social skills training, civic involvement activities, physical, virtual, and mixed mobility opportunities, international internships, and support for entrepreneurial initiatives. The alliance also offers exchange and training opportunities for staff from the areas of science, administration, and technology. The first YUFE post-doc positions have already been awarded. In addition, there are opportunities for events and further training for all university employees. YUFE also aims to connect the respective cities and regions while promoting cooperation and exchange.
In addition to the University of Bremen, the network includes the University of Maastricht (Netherlands), the University of Antwerp (Belgium), Carlos III University of Madrid (Spain), the University of Eastern Finland, the University of Essex (Great Britain), Nicolaus Copernicus University Torun (Poland), the University of Rijeka (Croatia), the Tor Vergata University of Rome (Italy), and the University of Cyprus.
More Informationen:
YUFE-Website of the University of Bremen