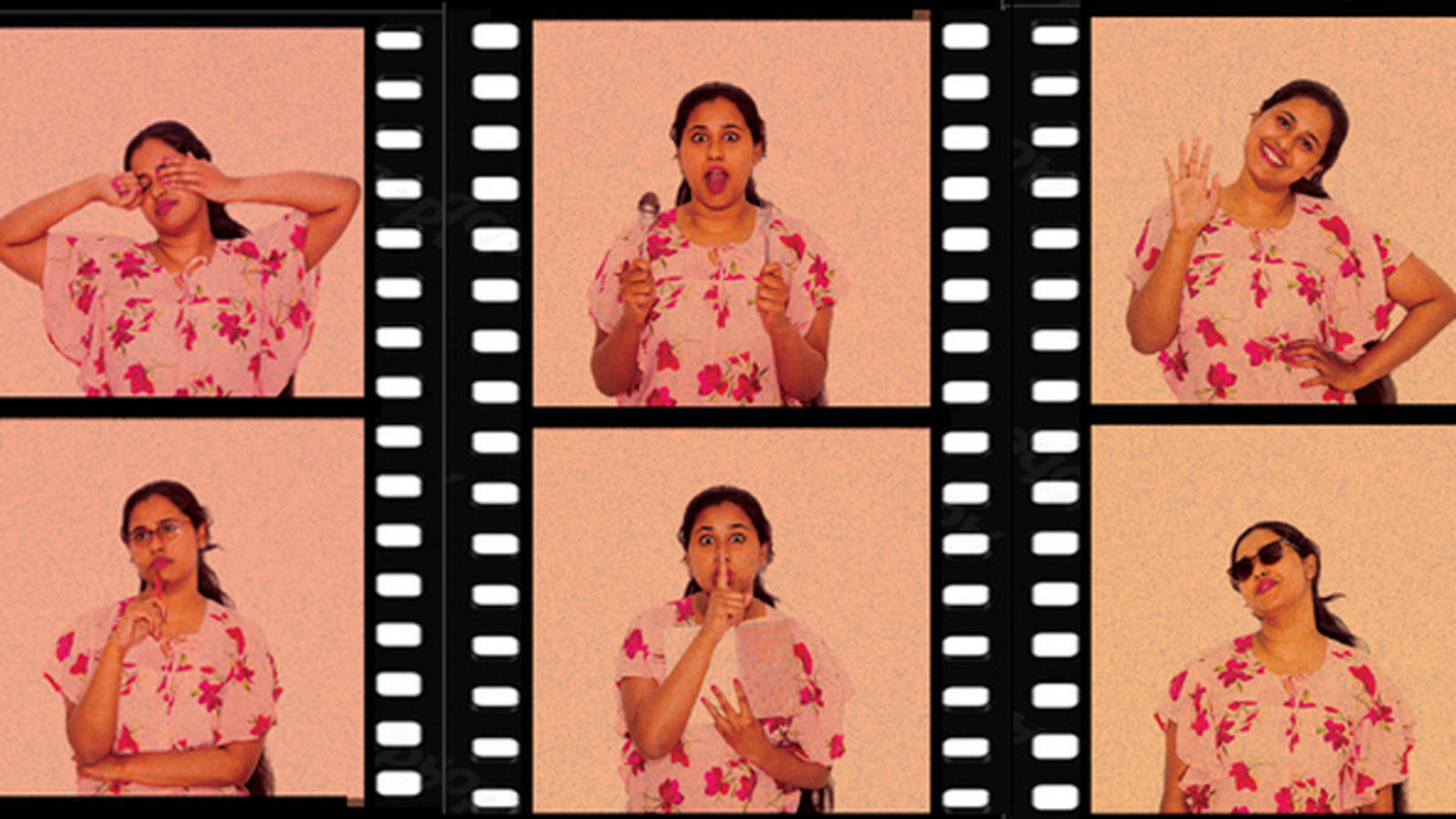 A Day in the Life of Student Sanya
What is everyday student life like at the University of Bremen? Sanya, a biology student in her second semester, gives us an insight.
Sanya, a 21-year-old single-major biology student, is in her second semester. After finishing high school, she took a voluntary ecological year to find out what suits her. Sanya remembers how excited she was when she started her studies. In this article, she runs us through a typical Tuesday in her second semester.
8:05 a.m.
"It was a bit of a late one yesterday. Yet I still managed to drag myself out of bed, because my first class today is really important: a biochemistry lecture in lecture hall 1 in NW2. I even get there earlier to grab a good spot – but also to avoid disturbing anyone by arriving late."
08:15 a.m.
"The lecture is just starting. That's the academic quarter, which you have to take into consideration at the start and end. This means that lectures from 8 a.m. to 10 a.m. actually only last from 8:15 a.m. to 9:45 a.m. This is known as c. t., which stands for "cum tempore" (a Latin expression!). But now it's time to stop all conversations, switch off your phone, and concentrate!"
09:45 a.m.
"Oh, we're done already? Just when it was starting to get exciting! ;-) Next, we have a lecture on statistics. Thanks to the academic quarter, I still have half an hour to grab a quick bite to eat for breakfast at the GW2 café. This is not allowed in the lecture hall."
11:45 a.m.
"After two lectures, my head is full. And my stomach is rumbling. I have a date with Marlene in the cafeteria (friend since orientation week!). The food here is great and unbeatably affordable. You pay with your Mensacard, which you can get at the cafeteria service point for a five-euro deposit plus a five-euro first top-up. Be sure to remember your national identity card and matriculation certificate."
2:15 p.m.
"Reinvigorated, I head off to my statistics exercise. Phew, this is pretty tough. But now I have a clearer understanding of many things from the lecture."
3:45 p.m.
"Shush! The library is a place of silence. For me, it's the perfect place to study and follow up on lectures. There are individual and group work rooms, PC workstations, and multimedia computers. You can print, scan, and copy at low cost – and simply pay with the Mensacard. The library is also accessible and child-friendly. If, for example, you have a visual impairment, ask about the 'Hilfsmittelraum', a room with devices that make reading and writing easier. But I need some books now, so I quickly drop my rucksack off at the cloakroom (free of course!) and go inside."
5 p.m.
"How nice it is to be meeting Alex. It's been a long time. Unfortunately, he lost his library card for borrowing books and media items. With a library account, you can log in online to view borrowing periods, extend borrowed items, and reserve your own book tray. I recommend taking part in a library tour and orientation right from the start, so you're not left in the dark about how things work."
5:30 p.m.
"That's it – I'm done for today. I can let everything I've learned sink in while enjoying the sun at the University Lake. I cycle off with my reading material wrapped in a towel. But I won't have too much time to read – Alex and Marlene are also going to be there. ;-)"
Find out more about the cafeteria and library here:
Ersti Magazine
This text was published in the "Ersti magazine". As a first-semester student, you will receive helpful tips for starting your studies and the current semester. Find out directly from students at the University of Bremen where they like to learn on campus, what their day-to-day studies look like, and what activities they are involved in. The magazine is available as a printed edition on campus and can be downloaded online as a PDF (in German only).