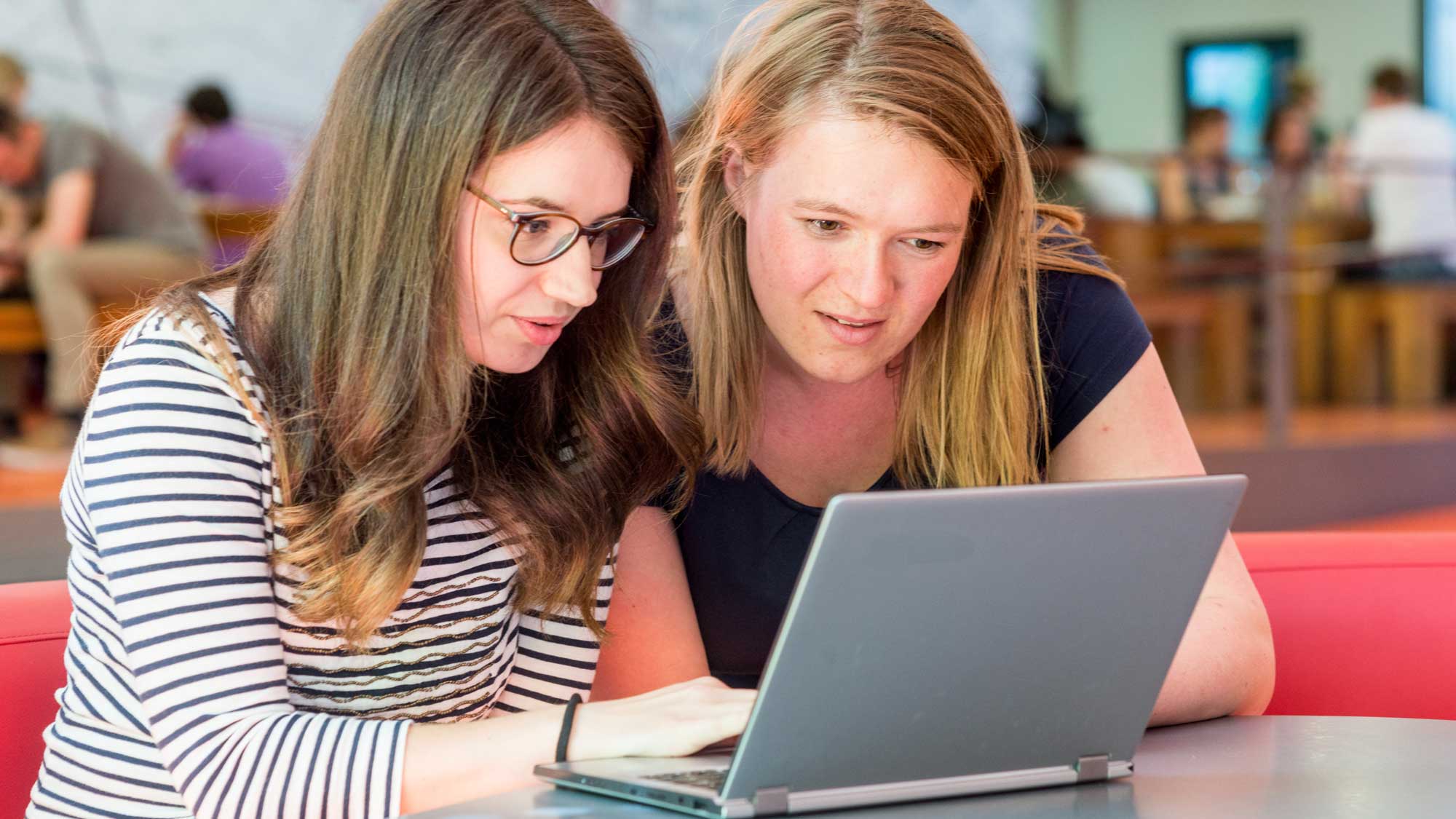 How Does University IT Work?
ZfN, Stud.IP, MOIN, Huh? It's always good to know what account you need and where you can do what.
It's plenty of firsts for you as your begin university life. In addition to preparing for your studies, there is also a lot of organizational things to do – for example, setting up all the accounts you need to get through your studies well. We give you an overview.
University Account and Email
Upon enrollment, you will receive a university account and a personal university email address from the Center for Networks – ZfN (Zentrum für Netze). Use this email address and the corresponding password to log into Stud.IP and Campus WLAN. Degree courses, faculties, and the student office use this email address to notify or contact you. So check your inbox regularly or set up a forwarding notice.
Stud.IP
You can register for courses and create timetables via the Stud.IP learning platform. You will also find announcements and materials for courses and can get in touch with fellow students and lecturers. However, please note, the course registration in Stud.IP is not a registration for the module exam. This is done exclusively via PABO. The bulletin board in Stud.IP offers, among other things, textbooks and information about shared rooms and student assistantships. Using the search function of the electronic library (E-LIB) of the Bremen State and University Library, you can, for example, research digital publications and materials and reserve multimedia-equipped learning spaces.
Explanatory video and information: uni-bremen.de/learning-platform-study
MOIN
In the MOIN portal, you can complete several formalities digitally, such as applications for leave of absence, reissuance of semester tickets, withdrawals, and create your own certificates. You can keep track of your student data at all times and make name and address changes yourself online.
Ersti Magazine
This text was published in the "Ersti magazine". As a first-semester student, you will receive helpful tips for starting your studies and the current semester. Find out directly from students at the University of Bremen where they like to learn on campus, what their day-to-day studies look like, and what activities they are involved in. The magazine is available as a printed edition on campus and can be downloaded online as a PDF (in German only).