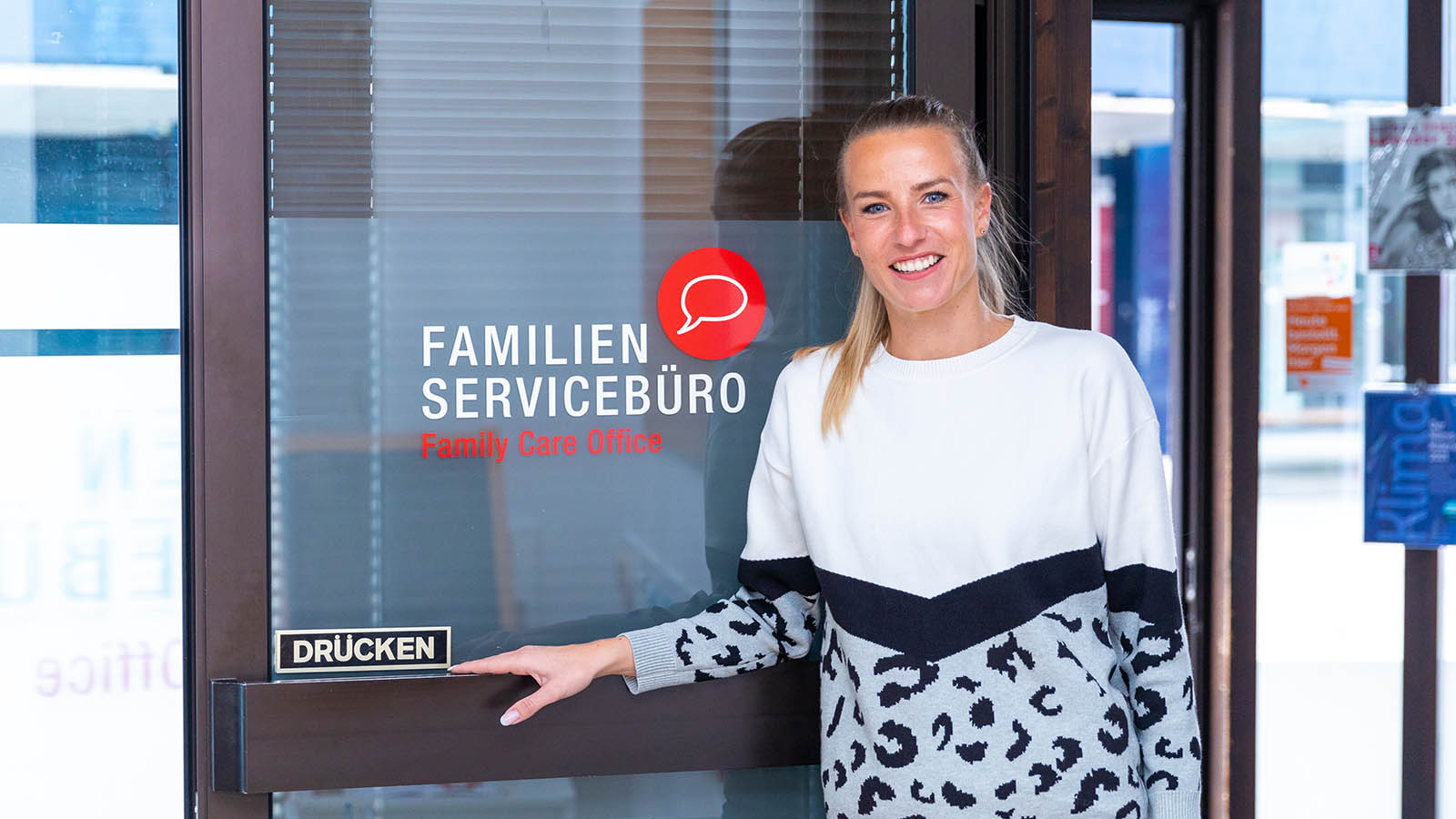 A Place for Families on Campus
Childcare, financing studies, BAföG loan with child, parental leave – the Family Care Office helps.
The Family Care Office of the University of Bremen has expanded its services. Team member Ines Gürlevik is the first point of contact for all employees and students with family responsibilities and points them in the right direction on campus for further support.
The bright and friendly designed office located in the heart of the Boulevard is the main point of contact for all questions related to family matters. Where on campus can I find childcare? What do I do if my parents need home care? Students and employees of the University of Bremen can contact Ines Gürlevik if they have these kinds of questions. Due to the corona pandemic, however, a new concept had to be developed, as in so many other areas. And that means that Ines Gürlevik currently consults primarily by phone, email, and in video conferences. "I really like to have face-to-face contact with people," she says, "but I'm convinced that I can also help with many questions from a distance."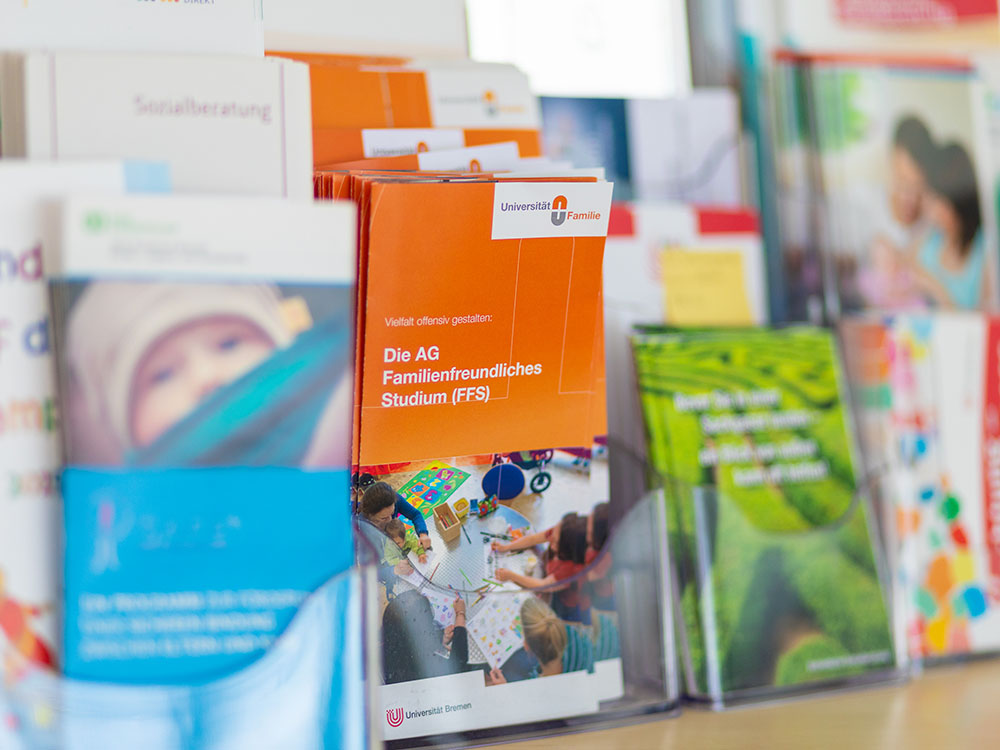 Sound support networks are important
Ines Gürlevik knows from her own experience how important a sound network, useful information, and qualified advice are for (soon-to-be) parents. She is in touch with numerous advisory centers of the University of Bremen, but also with external institutions. "My ambition is to help everyone", says Gürlevik. She assists with a wide range of issues. "Initial and referral counseling" is the name of the game: to point people in the right direction in the sometimes seemingly impenetrable university jungle. She is also happy to assist with filling out applications for various authorities. The best way to make an appointment is by email or telephone.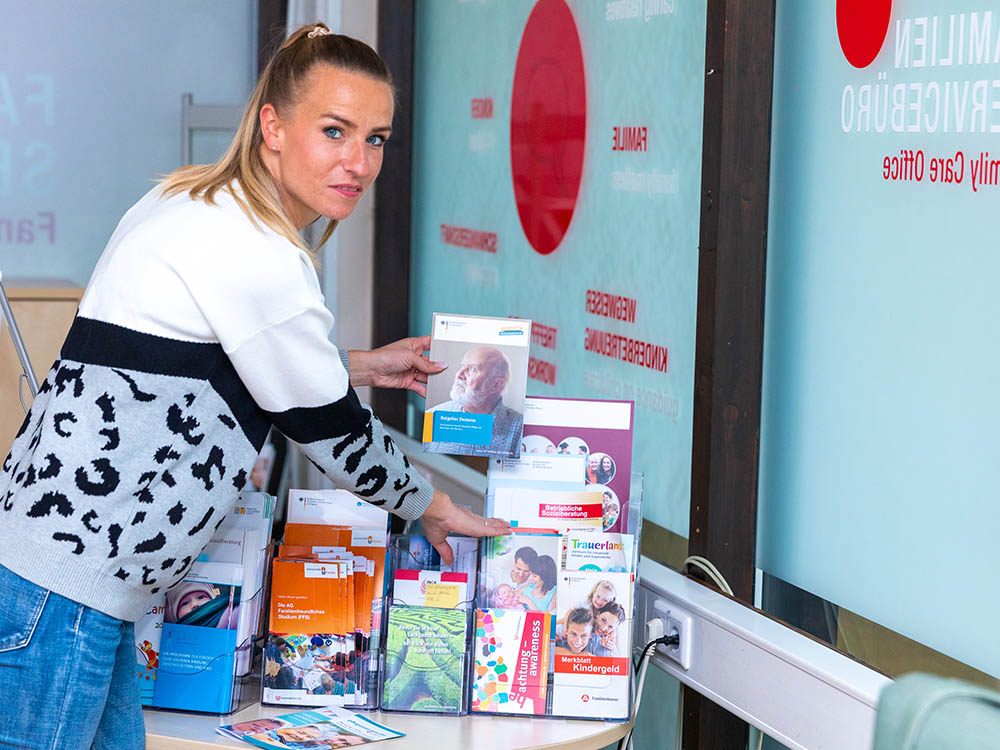 Students are also entitled to maternity protection
If a student is pregnant, for example, she can notify the university and is then entitled to maternity protection. Her studying and working situation will then also be examined, for example, work in the laboratory. It is all about safety for mother and child. "Many people don't even know that they have this option," says Gürlevik, "but there are only benefits." Or expectant parents come to her and have questions about their financing of their future studies. What about my BaföG loan? Should I take a semester off and how does that work with parental leave? She also receives external inquiries. If you are considering enrolling for a degree program in Bremen or applying for a job, you might want to find out about childcare.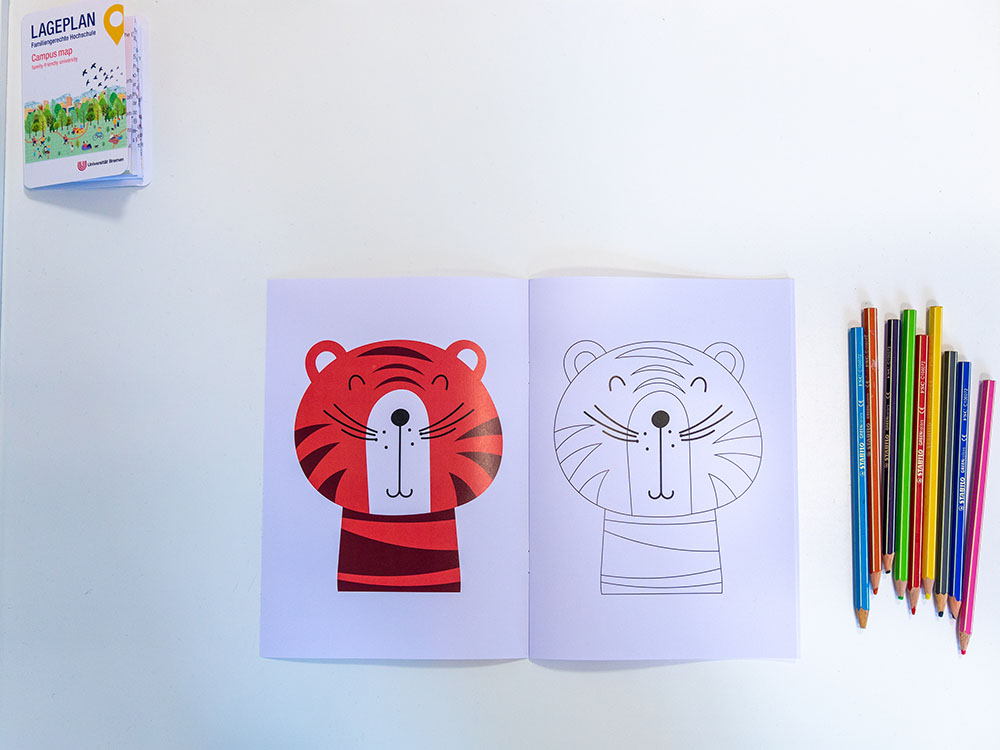 Family also means taking care of the parents
Also, the care of one's own parents or other relatives is becoming an increasingly important topic. The Family Care Office also offers advice here. "Most people only start to look into the subject when their parents are already in urgent need of help. Then they face enormous challenges," says Gürlevik. She is available to answer questions about home and inpatient care. Here, too, the aim is to find out in a personal conversation which institution can best support and which rights family carers have. Interested individuals can also take part in the Family Caregiver Support Group of the Family Care Office, where an expert from the Care Support Center Bremen provides valuable tips.
Family friendliness as a key issue
Originally, the office on the Boulevard was used by a group of committed students, the Familiy-Friendly University working group. The Director of Finance and Administration of the university had provided the space because he is committed to supporting family-friendly studies at the University of Bremen. The activities of the student working group, such as a parents' café, will continue in the Family Care Office in cooperation with Ines Gürlevik as soon as face-to-face meetings are possible again.
Ideas are welcome
If you have any ideas for the program of the Family Care Office, please contact Ines Gürlevik. "I am in close contact with family service offices of other universities and always looking for new ideas. So, I am always happy for suggestions."
Further Information
Work-Study-Life Balance at the University of Bremen:
Family-friendly University (in German only)