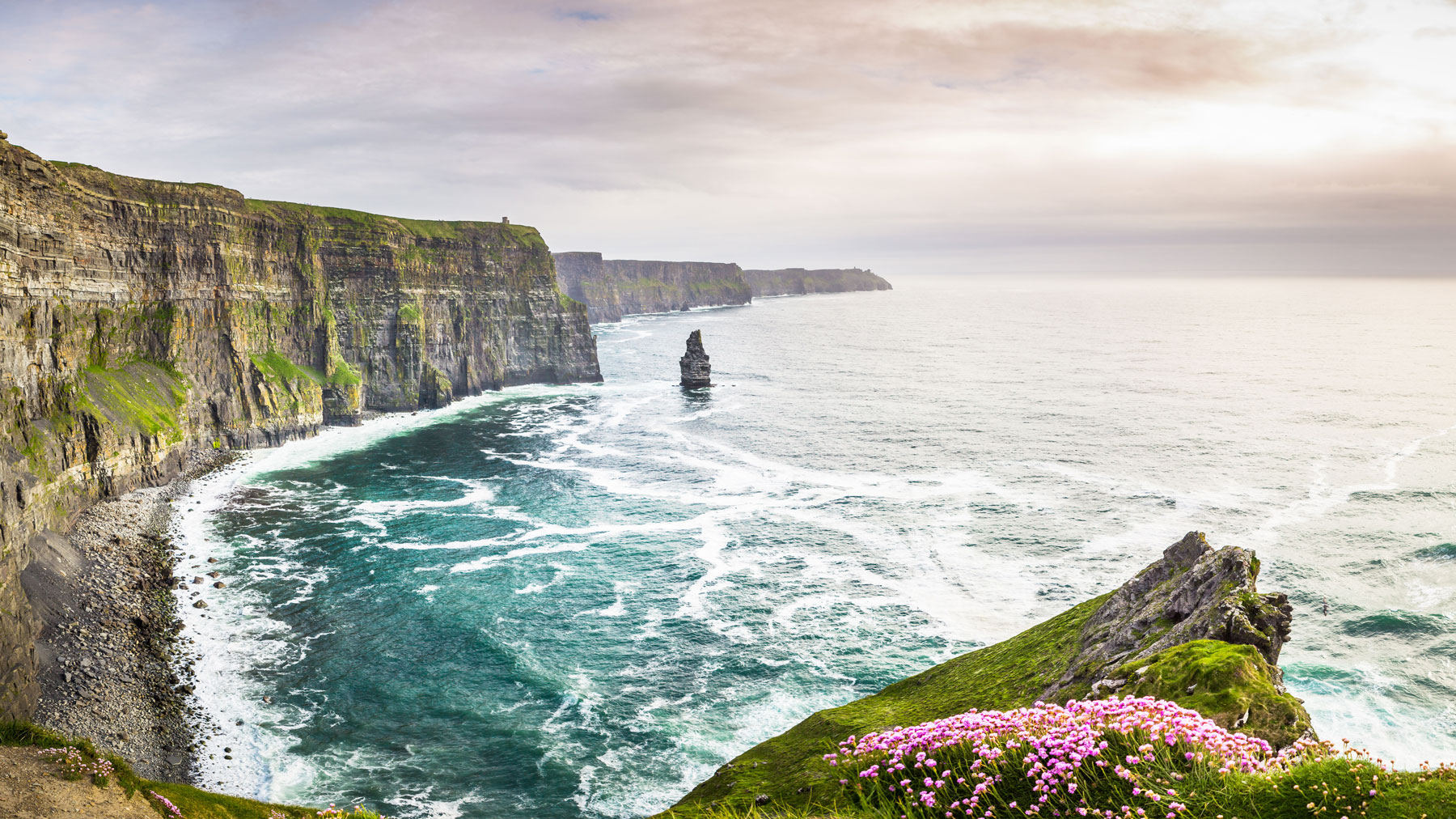 A Semester in Dublin – Applying, Campus Life Abroad, and Much More
Have you ever considered doing an Erasmus semester? Let me tell you about my time in Dublin, Ireland.
Last September, I traveled to Dublin with the support of Erasmus+ to study for a semester at Dublin City University. The four months I spent in Ireland were exciting and enriching. A semester abroad offers you the opportunity to try out university life in another country, make new friends, and explore a foreign country. Maybe my story will inspire you to plan an Erasmus semester. I explained how it all works in the "How Do I Organize a Semester Abroad?" article
Preparation
English-Speaking Cultures is my major, which is why a stay abroad at a university in an English-speaking country was a planned part of my degree from the beginning. It was also clear to me early on that I would go to Dublin for my semester abroad. On the one hand, because I already spent some time at a school there at the age of fifteen and loved the city and on the other hand, because I read the novel "Normal People" by Sally Rooney just before the application period. The novel is set in the west of Ireland. That's how Dublin City University (DCU) became the first of three chosen universities in my Erasmus+ application.
When my application to DCU was approved, the start of the semester abroad still felt incredibly far away, but the planning caught up with me earlier than I thought. Looking for accommodation in Dublin quickly turned out to be incredibly difficult and frustrating. In the end, I only found long-term accommodation once I was actually in Dublin. Fortunately, I was not alone in this situation and was able to chat to and connect with fellow students who were in the same situation.
So that's how I ended up staying in a hostel for the first week of my semester abroad, and from there I participated in the freshers' week for international students. Once I arrived in the city, the search for an apartment was a bit easier and within the first week I found a room close to the university. However, it is still important to say that the housing situation in Dublin is a huge problem and I recommend that everyone who wants to spend a semester there should start looking very early and be prepared for high rent prices.
During freshers' week, there were several events specifically for Erasmus and international students and so I was able to quickly find a small group of friends. The real classes started the following week and before I knew it, I had developed a new university routine in Dublin.
How many and what kind of classes you have to take abroad depends on your degree program, of course. Since I study English-Speaking Cultures, I was relatively flexible in my choice, apart from the fact that English had to be the language of instruction, and I mainly took courses in the field of communication and cultural anthropology, which I found fascinating. At the beginning, differences in my everyday university life, such as classes that start on the hour and are almost always only one hour long, were of course unusual, but I quickly got used to everything and embraced my new university.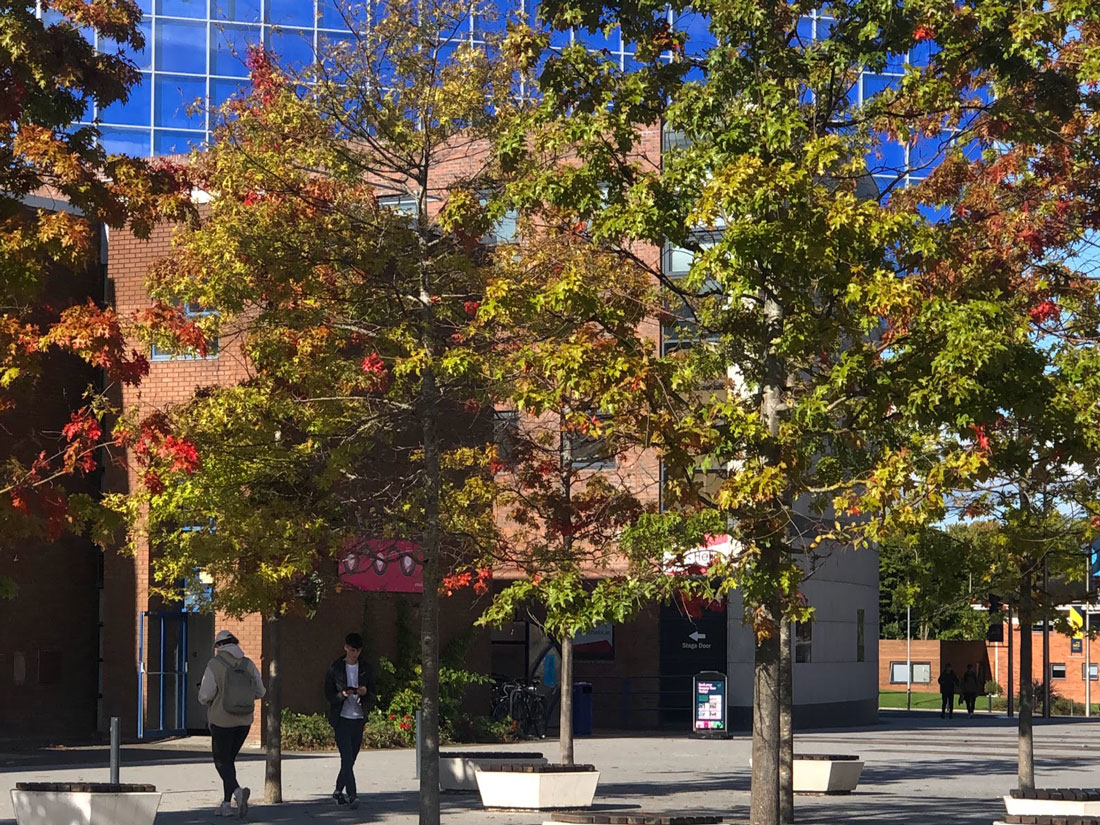 Of course, I didn't spend all my time at the university, though. On the weekends I used the time to explore Dublin and the surrounding area together with my friends. Dublin is a super exciting city with many small cafes, countless pubs, museums, parks, and sights. The fact that the city is right by the sea also means that you can get to the water in no time, go cliff walking, or spend time at the beach. Culturally, there is a lot going on in Dublin, and evenings at concerts, live music in pubs, or pop-up craft markets are probably what I will remember the most. During the reading week, I also used the time to escape for a bit and went on a little road trip with three friends to Galway and along the west coast. The nature there is beautiful and I advise you, if you go to Dublin, not to miss out on the rest of the country.
Unfortunately, the winter semester at DCU is only three months long and the lecture period ends at the beginning of December. That's why, in order to stay a bit longer, I decided to only fly home the day before Christmas and use the time I didn't need for essays to enjoy Dublin, but also to take advantage of the proximity to the United Kingdom and take a little trip to Edinburgh.
Of course, traveling should not be forgotten. Here you can see pictures from a road trip to the west coast of Ireland and a short trip to Edinburgh.
For me, the semester abroad has meant an incredible amount of new experiences. I think that above all, I enjoyed starting over somewhere completely different, trying new things, and escaping from my everyday life. As I started at the University of Bremen during lockdown, it was great to experience a real university start somewhere else. But most of all, I met great people, without whom the time wouldn't have been half as nice.
Are you now thinking about doing an Erasmus semester abroad? Unfortunately, the application phase is already over for this year, but you can still start to find out about suitable partner universities, mobility funding, and the application process. Then you'll be perfectly prepared to apply by mid-February next year.