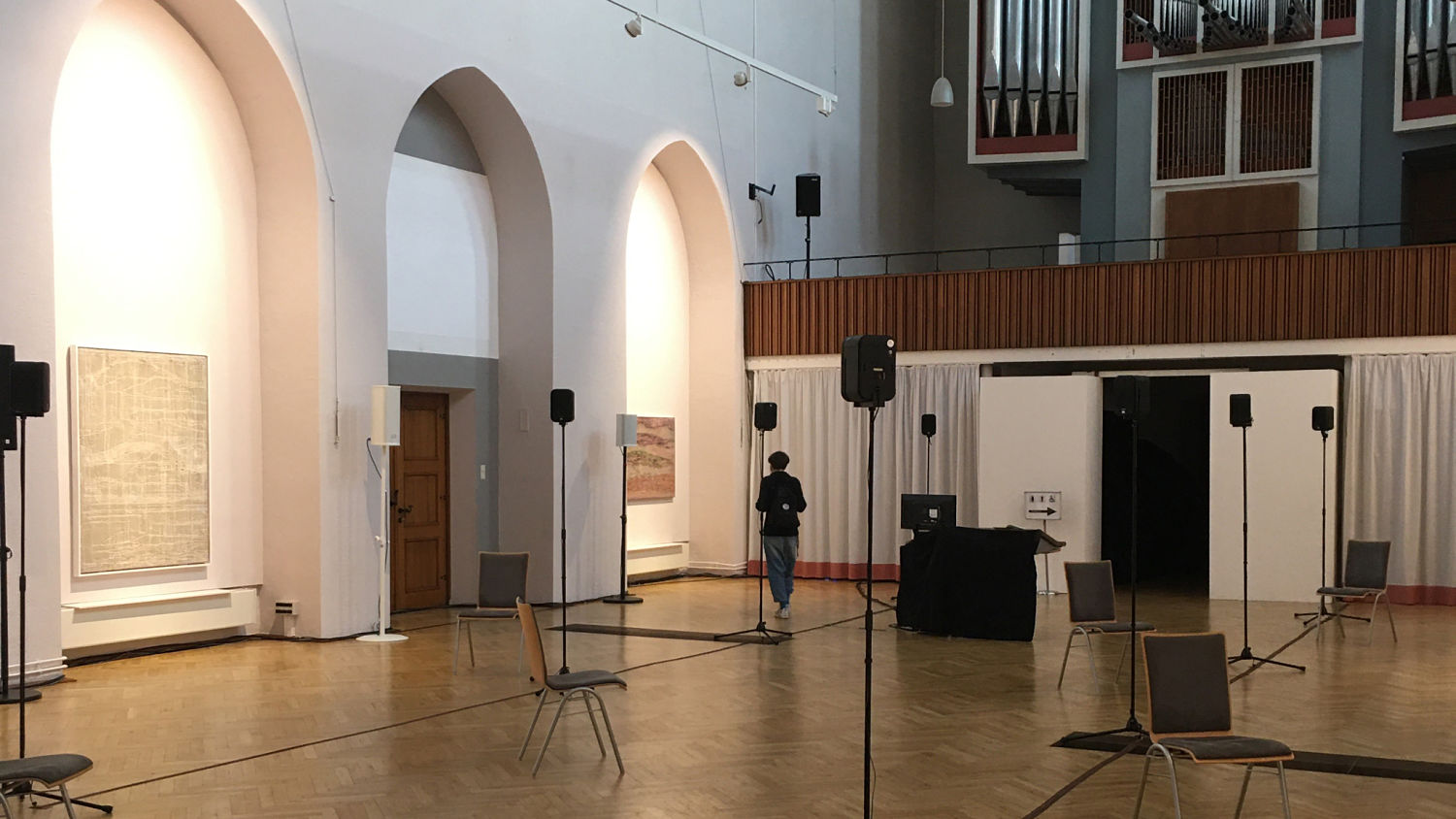 A Special Semester Project
Susanne Gläß had to ask herself how one deals with an already planned choir and orchestra project
Each year, the university music director Dr. Susanne Gläß offers a two-semester collaborative project involving the University of Bremen choir and orchestra. The conductor had also planned a cooperation with Copenhagen for the summer semester 2020 – including exchange visits. But then corona came.
Many theaters and musicians reacted quickly to the crisis. It was only infrequently that rehearsal excerpts were shown in public prior to premieres in the past. Now however, social media is flooded with live online performances, home office concerts, and many creative projects.
Orchestras Now Function Differently
Yet Susanne Gläß had to ask herself how one deals with an already planned choir and orchestra project when it can no longer function as intended. She was unable to exactly replicate the rehearsals online. A rehearsal via video conference appeared entirely impossible for the choir. "In terms of timing, it cannot be precisely coordinated that everyone sings together – we reach our physical limits with the transmission channels," explains the choir head.
"Oh, This Could Be Fun!"
When Simon Knobbe, who plays principal trumpet in the university orchestra, recorded several parts of Bruckner's Symphony in D Minor, then laid them on top of each other, and put the result on Instagram, Susanne Gläß had an idea. "A digital project? Oh, this could be fun!" She chose Maurice Ravel's Bolero as a "corona replacement piece". The orchestra members who decided to take part in the alternative project played and recorded their parts passage by passage at home. Everything was then put together on a computer.
Simon Knobbe has provided us with this private video:
©private
Simon Knobbe is supporting his orchestra colleague and sound technician Gerd Anders with the technical aspects of the project. He lays the individual tracks, which are sent to him by orchestra members, on top of each other, compares the tracks, and corrects them rhythmically so that fit together perfectly.
For the musicians this is a new experience of orchestral work. The student Charlotte Fiedler has been a member for four semesters. "I like the fact that we are still making music together – even if it is virtually," says the flautist.
Loudspeaker Orchestra
The result of this project can already be heard at an installation in the St. Stephani culture church – there will also be a video collage at a later point in time. And that is how they managed to reach the planned final "performance" at the end of the semester – even if it is of an entirely different type: as a loudspeaker orchestra.