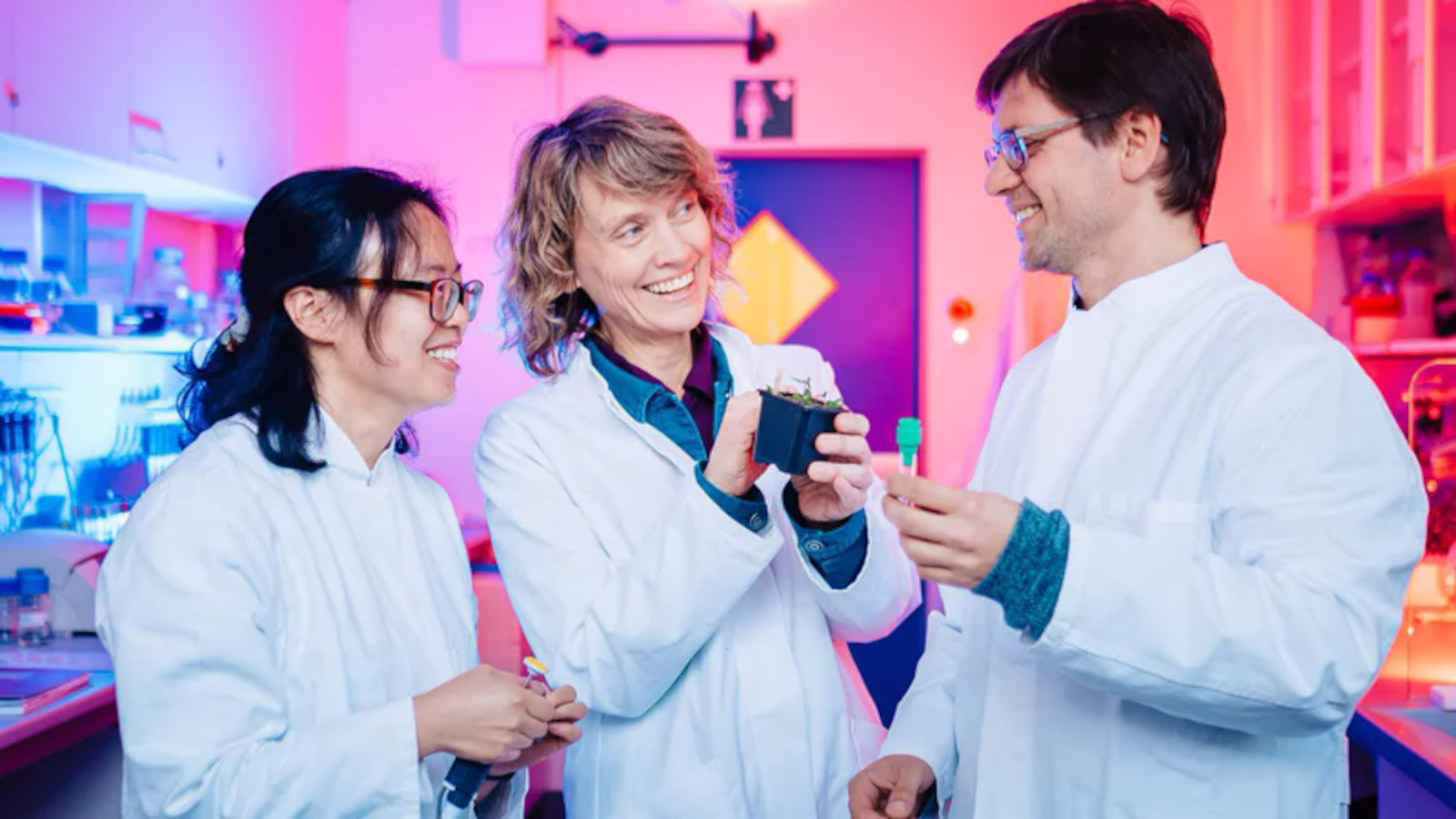 A Viennese in northern Germany
The Central Academic Structure in Focus: Thomas Nakel from the Molecular Genetics Working Group
The man is apparently from Vienna? Hardly anyone who talks to Thomas Nakel can believe that. The typical Viennese dialect is not to be heard, the molecular biologist speaks perfect northern German. "After a few days in Vienna, I sound completely different again," he laughs.
The University of Bremen is an international university, but people from the Alpine Republic rarely visit the northern German lowland. And of course, Thomas Nakel had never fully formulated the plan to end up in the Hanseatic City of Bremen – "it was more of a coincidence, because my boss Professor Rita Groß-Hardt was offered a job at the University of Bremen in 2012. Back then, practically the entire working group from Tübingen moved to the north."
At first, there was no plan to pursue a research career as a molecular biologist, as Thomas Nakel went to a language school in Vienna and also obtained his Matura, as the Austrian high-school diploma is called. "Political sciences or biology?" he asked himself when it came to studying – and then he decided to go with natural sciences after all. "As a child, I always wanted to be an environmentalist," he laughs, "maybe it was because of that." Molecular biology became his degree course. "I've always liked the practical aspects of biology. Doing things with your own hands, doing experiments, standing in fields, or working in greenhouses. And, of course, in the lab."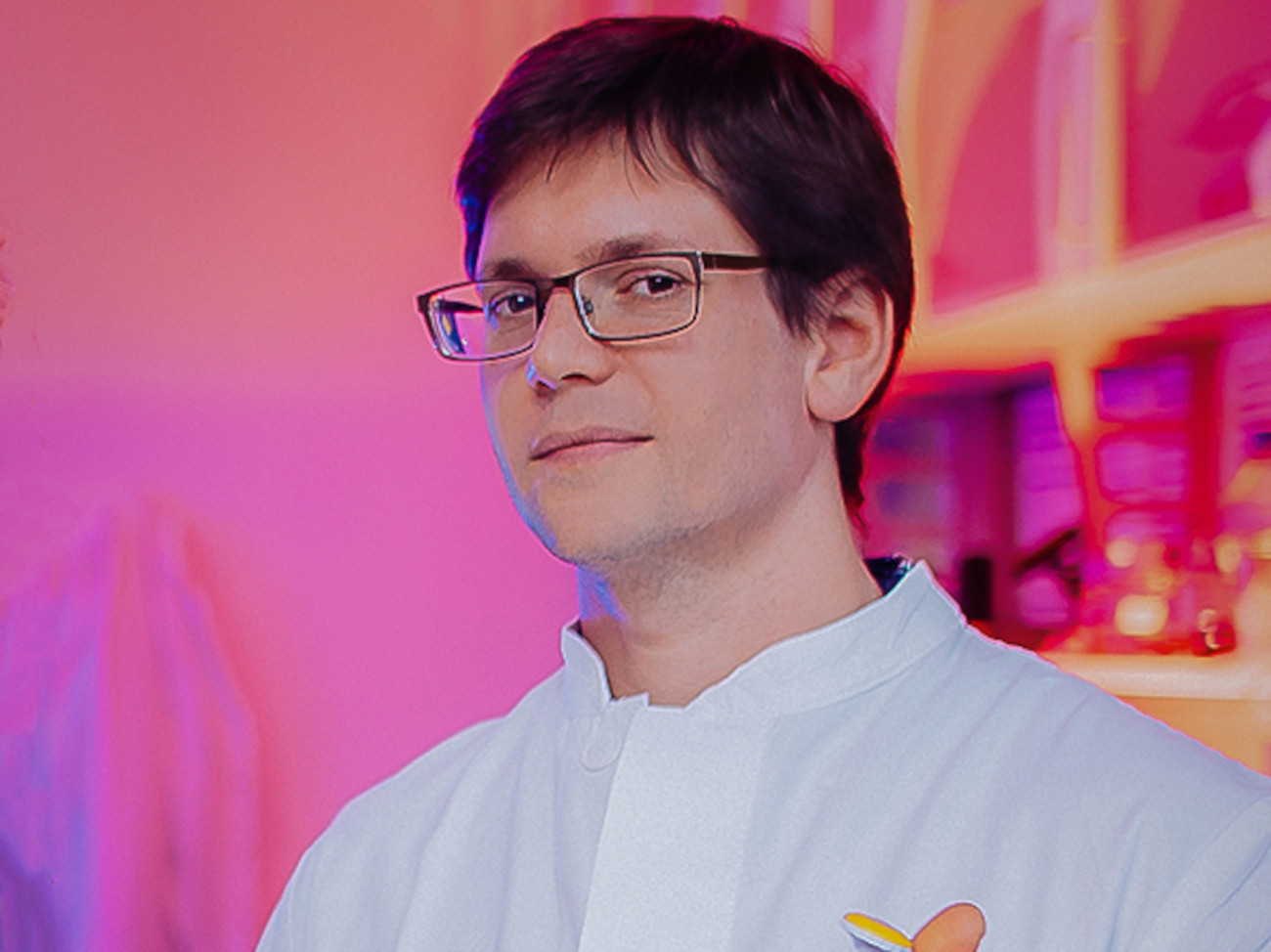 His experience studying in Vienna was intense, especially when he compares it with the conditions in Bremen from today's perspective. "In Austria there is no numerus clausus, the lecture halls were overcrowded with 400 people and more. Here in Bremen, we have a maximum of 120 students at individual events, while the master's degree involves small groups." The contrast is quite striking. He has a clear opinion when it comes to organization and teaching at the University of Bremen: "Excellent."
Bicycle Courier in Vienna from Time to Time
At some point, Thomas Nakel had his diploma in molecular biology in the bag. He wrote his thesis in the field of pharmacognosy: "I extracted natural extracts from plants to suppress unregulated cell growth, for example, after heart surgery," he says. With this approach, there would certainly have been opportunities to enter the pharmaceutical industry, "there were also interviews." However, Thomas Nakel was unable to decide which direction he wanted to take at this stage. The solution in the interim period: working as a bicycle courier for several months in the Austrian capital!
In the end, he ended up in science after all. In 2012, he applied to the molecular biologist Rita Groß-Hardt, who was still teaching and researching in Tübingen at the time. After a scientific lecture and a long conversation with the professor, she offered him a doctoral position. During this phase, he worked with postdoctoral researchers on the topic of pollen tubes attraction. This is about the transfer of sperm into plants and double fertilization – in other words, essentially questions that concern him today.
Thomas Nakel refers to Rita Groß-Hardt's research group as a "committed team," which is why it was not surprising that five doctoral students, a postdoctoral researcher, and a technician joined the university lecturer at the University of Bremen in 2014. To this day, he still remembers the relocation of the laboratory as a formative phase: "We were able to completely replan the laboratory and received a budget for it. Based on what we took with us, it was a logistical challenge. It's not like you're provided with a moving team. You have to take care of everything yourself." This phase was very exciting for everyone involved.
Close to the
Bürgerpark

at First – in

Nordheide

Today

Initially, he moved to Bremen near the university and the Bürgerpark. "I felt very good here; Bremen is just the right size and is a charming city." But as life goes, while still in Tübingen, he met his current wife, who studied molecular genetics there and later got a doctoral position in Hamburg. "So Buchholz came into question as a place to live in the Nordheide, which is basically in the middle," reports Nakel. Snapshot of a research couple: "For both of us, the morning walks to the station together are important moments for talking."
"We researched that plants can have three parents: one mother and two fathers."
The 40-year-old is very successful with Rita Groß-Hardt's working group. In 2017, the working group caused quite a stir when it demonstrated that different reproductive rules apply to the plant world: "Father, mother and child are classic in nature. We researched that plants can have three parents: one mother and two fathers." In rare cases, more than one sperm cell may merge with one egg cell. "This is called polyspermia," says Nakel. If the two sperm cells come from two different fathers, the offspring have three parents.
Detecting these processes at the molecular genetic level was a laborious task, because new methods had to be created. The team with Thomas Nakel developed a molecular biological tool in which the seedling, which contains the genetic material of two fathers, was resistant to herbicides. This allowed it to be clearly identified. The method of "three-parent plant breeding" developed at the University of Bremen has now been filed for patenting in Europe, the USA, and China. This can be of great importance for the agriculture of the future, which is why the team is now also cooperating with the world's leading plant breeding companies.
Not Easy: Laboratory Work under Coronavirus Conditions
A glimpse into the recent past – the topic of coronavirus. After all, it's impossible to talk to a scientist who works primarily in the lab without the topic coming up. "The pandemic reduced the ability to plan our work and significantly restricted us. But we made the best of it, were very fast right from the start, drew up plans for time slots, and even before general university regulations came up with a solution on how best to continue working under the difficult conditions. At the end of the day, we are dealing with live plants that need continuous care – "even during hard lockdowns. You can't just turn off the lights, otherwise the cultures perish. For us, that would have been a disaster."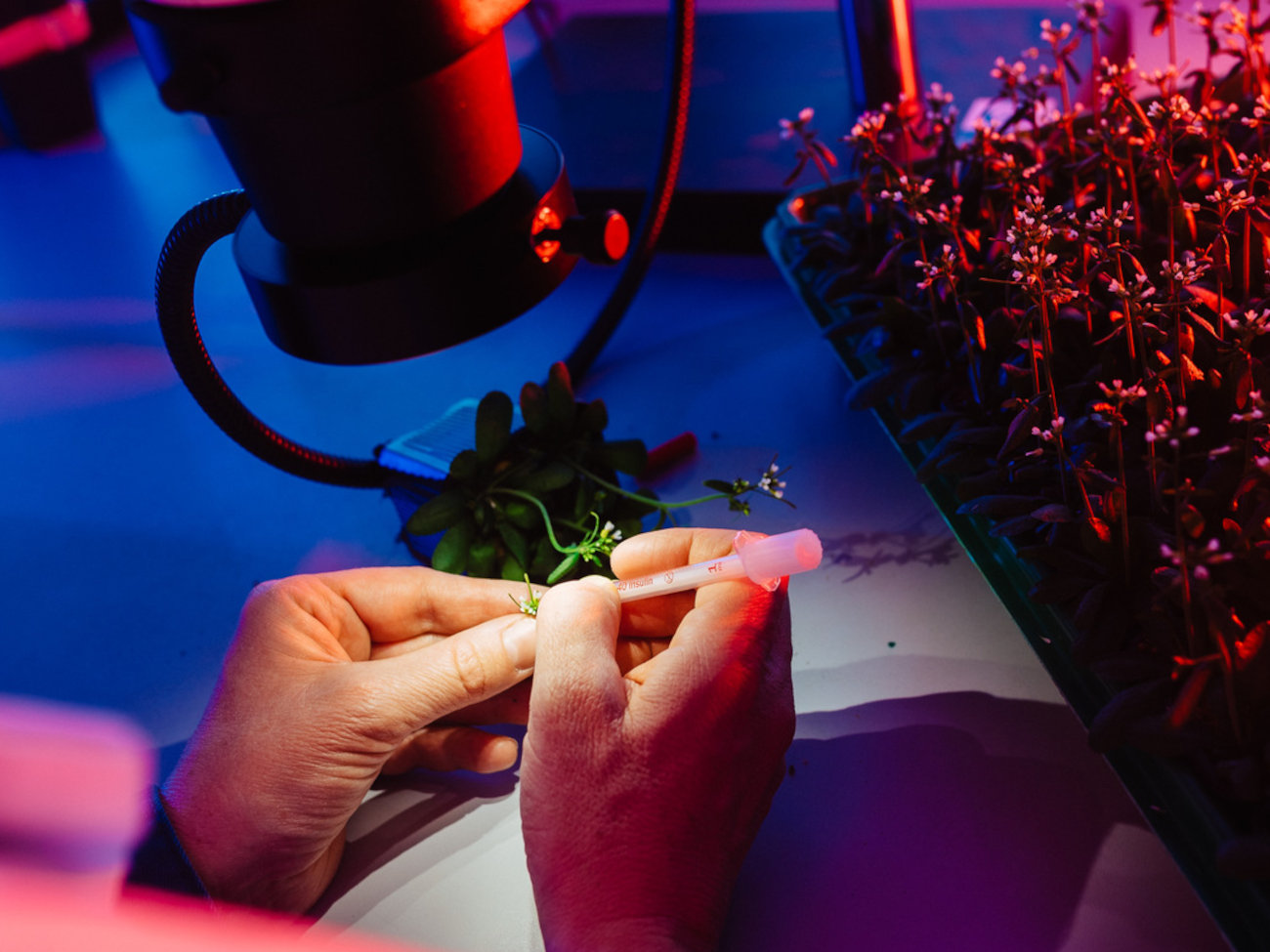 Nevertheless, the coronavirus caused many projects to fall behind schedule, which was a major challenge for the doctoral candidates in the research group as well as for the teaching staff. "We had to make sure that the learning and working groups stayed active even when working from home and that nothing got lost in any way," he says, summing up the challenge. That's why they tried to "bring some dynamism to the teaching" in order to keep it on track – "it's not easy, because after two or three hours on the computer, motivation and concentration deteriorate sharply."
Successful Working Group Receives Ample Third-Party Funding
The success of Rita Groß-Hardt and her staff has also resulted in numerous prizes and funding for the researcher and her group. Most recently, the European Innovation Council (EIC) pledged some 2.5 million euros. The awards also include a coveted ERC Proof of Concept Grant. "The aim of our current work is to establish a new breeding strategy for agriculture with three-parent plant breeding," says Thomas Nakel.
He himself benefited from the successes and funding as well as the fact he now has a permanent position – not a matter of course for junior researcher. This takes off the career-planning pressure. Nevertheless, it is not unlikely that the Viennese does even further qualifications in northern Germany: "I can still imagine a habilitation." He is now also responsible for his own project: In "Speed Robo Breed," funded with a total of €240.000 by the European Regional Development Fund (ERDF), research is being carried out on robot-assisted high-speed breeding in cooperation with the Bremen breeder Bock Bio Science.