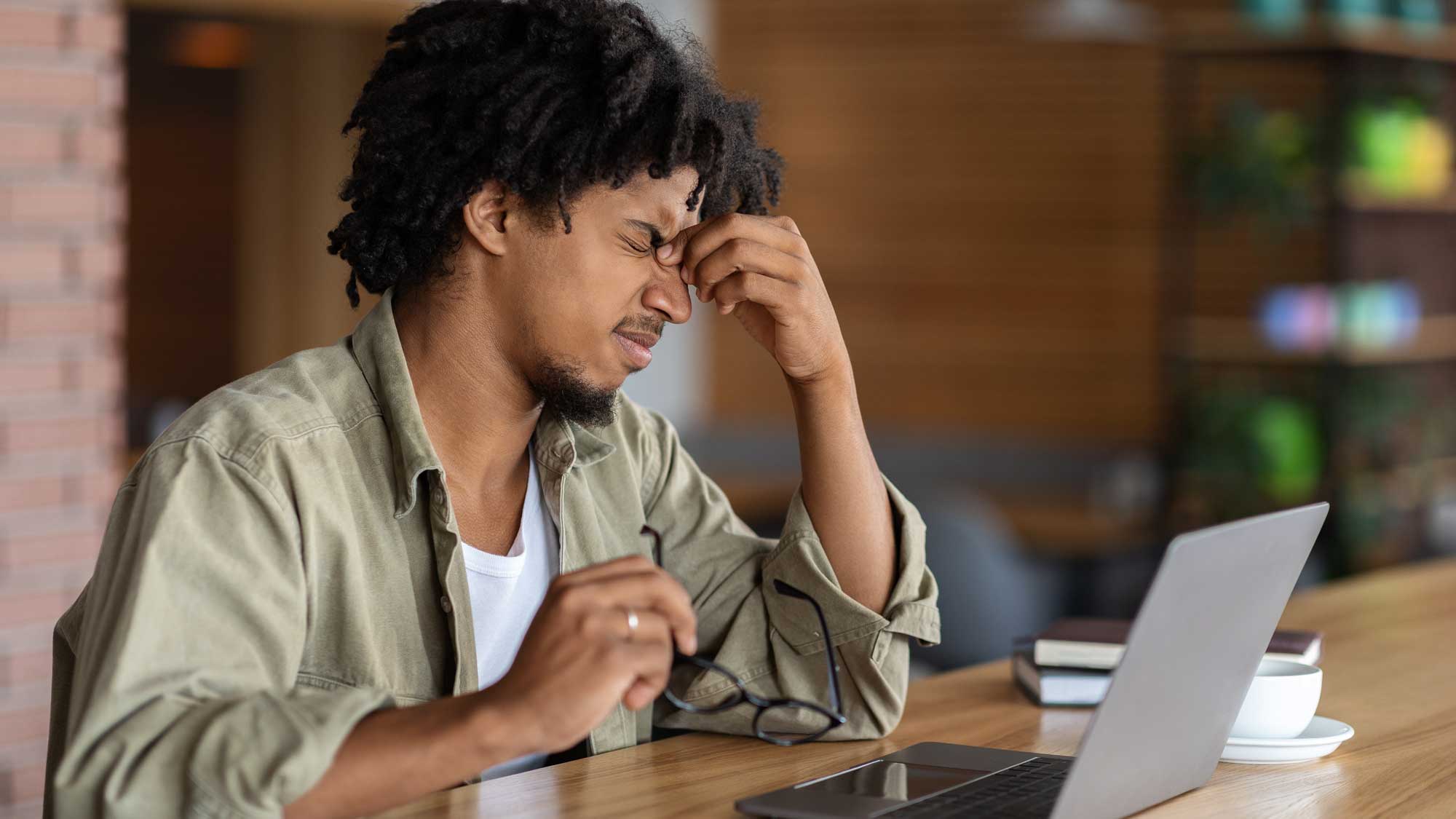 Feeling Down? PBS Can Help
Around 1,000 students contact the Psychological Counselling Centre of the Bremen Student Service Organisation every year. The team of counselors are there to help - even during the pandemic.
After the fifth wave, the coronavirus has almost become part of everyday life. Yet it still wears us down. In addition, current world events are causing concern. Some people have a low mood, others even struggle with anxiety, depressive moods, or pronounced stress symptoms. The Psychological Counselling Centre of the Bremen Student Services Organisation is the first place to turn for help.
Do you feel like you're lacking motivation and are you struggling to get out of bed? Are you finding it harder than usual to study for an exam or write a term paper? The sometimes gray spring weather also drags you down. Then there's the uncertainty of what the world will be like tomorrow. The pandemic has become a long-distance run that requires constant adaptation to the situation and doing without. If your low mood lasts for a long period, the team at the Psychological Counselling Centre (PBS) of the Bremen Student Services Organisation is happy to offer advice. Even during the pandemic, the team is available for you to ring during the usual office hours so that you can make an appointment for counselling. The counselling sessions currently take place mainly online and are treated confidentially. You can also find out more about you can help yourself here.
Create a Daily Schedule
Structure creates certainty - especially in uncertain times. When structure has gone and security is missing all of a sudden, it is recommended that you create a daily schedule, which includes planned meal or learning times. Most of the time, a daily routine is decided upon by others, for example by means of obligations such as lectures, seminars, or learning groups. And if this is gone, the danger of feeling low increases. If you have no self-discipline, friends or family might be able to help. You could get someone to ring you at the same time each day or meet with other students and start your day together with a morning coffee.
Set Realistic Daily Goal
Small goals that can be achieved in one day, such as sorting out your wardrobe or reading 20 pages of your favorite book, can also help. It is important that you set a realistic schedule and attainable goals. Revising for numerous hours each day is rarely attainable, even under usual circumstances. A good mix of study-related tasks of varying difficulty is helpful to get some variety in.
Social Contacts
During the peak of the pandemic, meetings with friends and family should be reduced to avoid the spread of infection. However, you should not completely avoid social contact. If you're feeling anxious again, your mood is low, or you want to avoid exactly that, pick up the phone or make a virtual date with your loved ones. Even if it seems trivial at first, you usually feel better afterwards
Ask for Help
If you're still in a phase where you're feeling down, you should communicate this to those around you: Speak openly and transparently about the problem with friends and family, so that those close to you know about it and can get you out of the loneliness spiral. If you yourself have the impression that you can no longer break out of the vicious circle on your own, it makes sense to seek professional help such as that provided by PBS. You can also consider going to a doctor or therapist. You know people in your environment who have a tendency to isolate themselves? Show the person that you care and offer support.
Fresh Air and Movement
And finally, another general tip to make sure you get through these times well: Turn off your laptop from time to time, put away your phone, and go outside and get some fresh air. It is not only great for your body but also for your mind.
Further Information
The Psychological Counselling Centre is located in the University of Bremen Central Campus Building underneath the Mensa cafeteria. Appointments can be made by phone from 9 a.m. to 1 p.m. on Mondays, Tuesdays, Thursdays, and Fridays and from 2 p.m. to 4 p.m. on Wednesdays. The centre can be reached by phone (421 2201 – 11310) or by email at pbs@stw-bremen.de. During the pandemic, video-based, phone, and online consultations sessions are being offered. Changes to the hygiene concept and information about the possible opening of the counselling centre for face-to-face counselling sessions in the summer semester can be found online on the website. The Psychological Counselling Centre services are offered free of charge to students at the university and higher education institutions in Bremen and Bremerhaven.