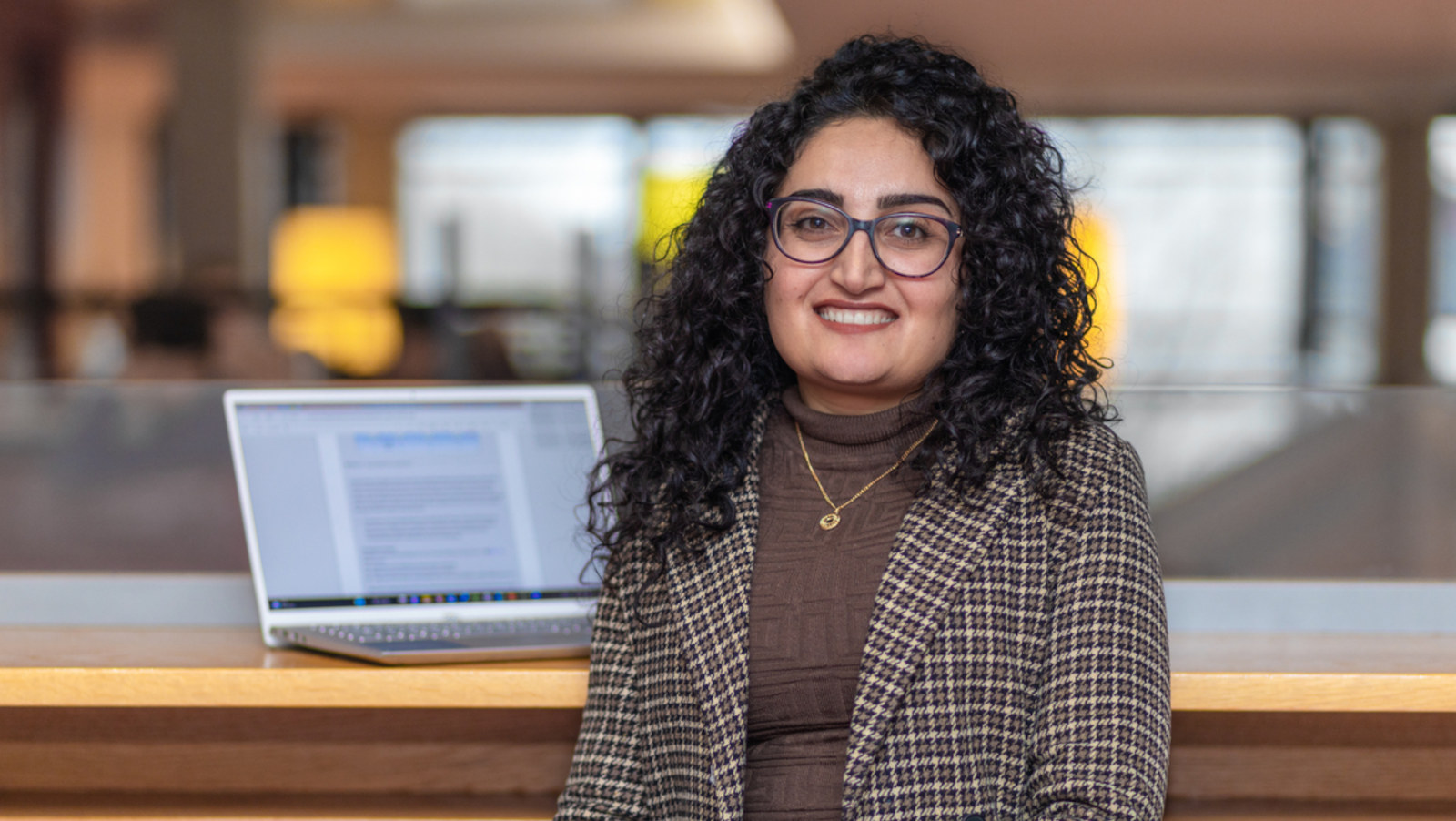 Going to Be a Teacher: DAAD Prize Winner Hadya Sleman
Hadya Sleman came from Iraq, studies to be a teacher, and received the DAAD Prize.
Hadya Sleman is studying biology and art at the University of Bremen as part of her secondary-school teacher training. The 28 year old has come a long way. She fled Iraq, cared for her family, learned German in the meantime, navigated her way through the German bureaucratic jungle, and is a successful student at the University of Bremen. For her exceptional accomplishments and social commitment, she received the DAAD Prize for outstanding achievements of international students studying at German universities. How did she do that?
What does winning the DAAD Prize mean to you?
The award is a great honor for me, such a wonderful recognition that motivates me to continue improving myself in both academic and professional life.
The award not only recognizes your academic achievements, but also your community involvement.
I like to support people who need my help. It just happened that I helped other refugees with visits to the authorities and medical appointments, and translated for them, for example. And at some point, the authorities asked me if I could also translate for them. In Rotenburg, where we live, I have also been involved in the cultural festival and in supporting refugees. I always enjoyed that, because it allowed me to meet many people and to improve my German as a result.
When you came to Germany with your family, what was that like for you?
My two younger brothers and I came to Germany at the end of 2015. My parents were not yet here at that time. I took care of my brothers and later organized the difficult family reunification of my parents and my other younger siblings. I was quite overwhelmed with everything: The new system here, the visits to the authorities, all the paperwork, I could hardly speak German in the beginning. Then my German got better and better. I applied for asylum on behalf of my brother and became his legal guardian. None of this was easy.
What were the biggest challenges you faced?
I lived in Rotenburg / Wümme and did not know that a Preparatory Studies Program existed. I had asked around a lot. The authorities told me, for example: "You studied in Iraq, your degree is not recognized here." They did not know about the program. Finally, a friend told me that another federal state had a preparatory program for refugees with an academic background. Therefore, I investigated further and finally found information online that such a thing exists at the University of Bremen.
"You always have to stay on track, take your chances, and believe in yourself. Then, you can do anything."
Is that when you started?
Yes, I started the "Here Studies" preparatory program in the summer semester of 2019. It took another two years before I was able to overcome all the legal hurdles and start my degree. Nevertheless, I made use of this time by attending lectures to prepare for my degree. While I was preparing for the entrance exam for my teacher training, I already took art classes that were later credited towards my degree.
You had to overcome many challenges. Where did you find the strength and the confidence?
I probably have learned perseverance through my challenging life circumstances. I had to realize: In the end, despite all my efforts, it may not work out. Through my refugee background, I have learned to remain flexible and to have a goal, however many detours there may be. After all, I am an optimistic person. I often found myself in situations where I almost said: "I can't do this, I can't do it anymore." And I was always driven by a goal that motivated me. Also, I had heard from many people who made it in Germany. That, too, helped me not to give up. And, of course, my family helped me, made me strong. Beyond that, I met many people in Germany who supported me.
What advice do you have for other refugees who find themselves in similarly difficult situations?
Get in touch with native German speakers and do some volunteer work to get to know people. Be curious, ask if there is anything you don't understand, and be patient. It is important for other refugees to know that they too have a chance. My message: You always have to stay on track, take your chances, and believe in yourself. Then, you can do anything.
Why do you want to become a teacher? How long have you had this dream of a career?
There are probably several reasons. As a child, I learned a lot about teaching from my father, who is a teacher himself. I have also already been involved in a school in Iraq, teaching children. I enjoyed that very much and it validated me in my choice of career. Another reason was that I had no female role models in my school. At that time, there were no female teachers at my school.
Do you see yourself as a role model for girls and women?
That might be too much; I don't really see myself that way. But I hope that my story will empower girls and women to pursue their goals.