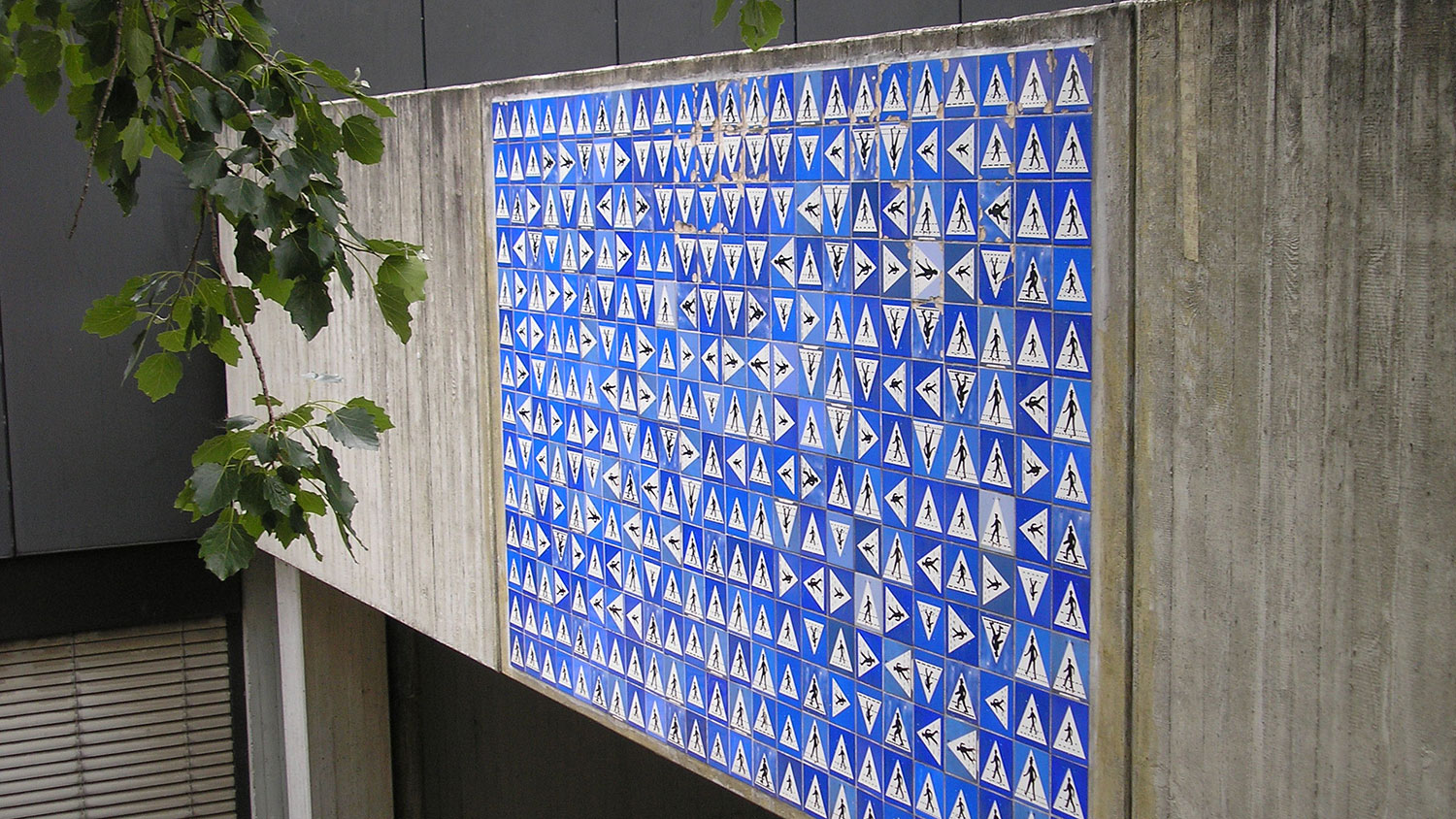 Have You Heard of ... The Tile Wall Mural on the SuUB Steps?
The university campus has a lot to offer – even when it comes to art. Have you ever taken a closer look at the many works of art on site? up2date. focuses on one particular piece in today's article.
In 1997, artist and cameraman Tobias Baader hit upon the idea for the blue tile mural during a study trip to Portugal. The inspiration for his impressive work came from Portuguese street signs – these were still hand-painted at that time, making each one unique.
Imagine if every road sign looked a little bit different. This was the case in Portugal in the 1990s. During his time there, artist Tobias Baader was fascinated by each sign's individuality, inspiring him to create the 6' 11" by 11' 9" (2.1 m by 3.6 m) mural comprising 336 tiles, which can now be seen on the staircase to the State and University Libary (SuUB). In Portugal, Tobias photographed many different versions of the pedestrian crossing signs and chose ten of them to use in the final work.
Perhaps the Portuguese azulejos were also part of his inspiration. This is the name given to the small, square, and colorfully painted ceramic tiles that can be found on the walls of houses all over Portugal.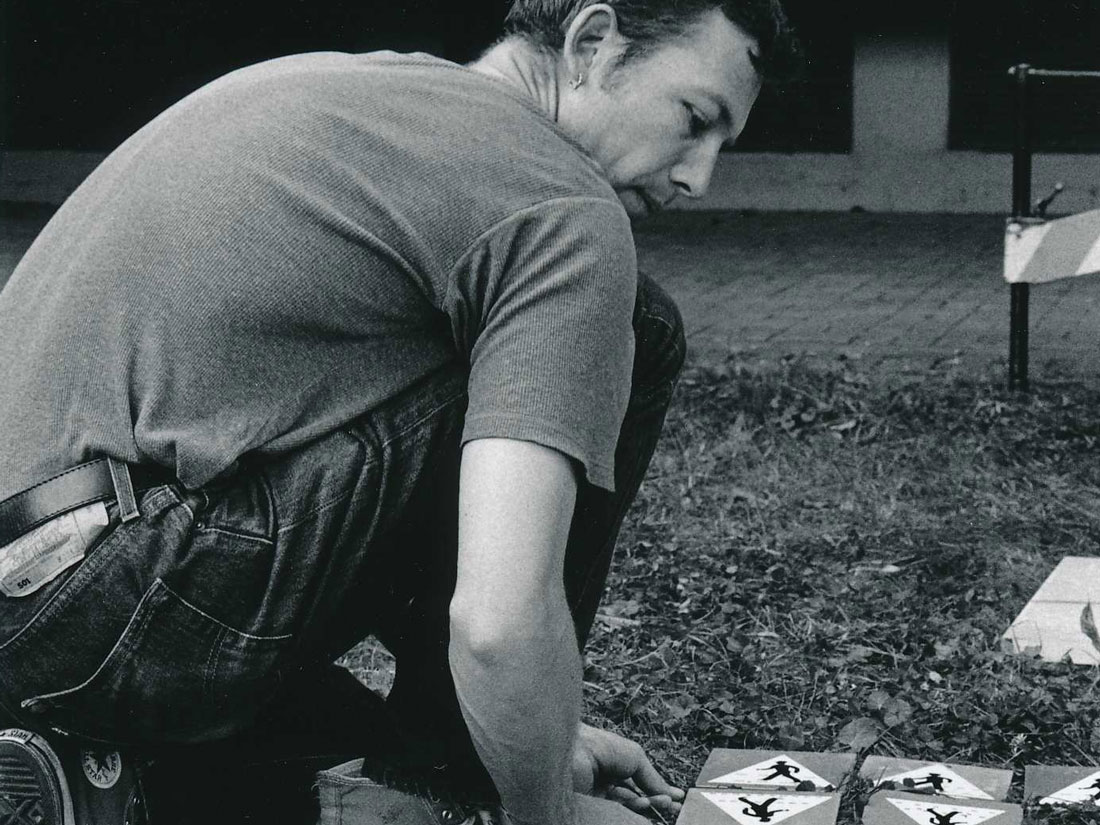 Originally, there was another version of the work on the staircase to the Multifunctional Building. Unfortunately, this mural was removed when the MZH was given a new entrance area. Initially, Baader had also planned to decorate the entire facade of the staircase with tiles. However, this project could not be realized due to financial reasons.
The Artist
If you grew up in Germany, you probably know Tobias Baader's work from your childhood. Today, he works at German broadcaster WDR as a cameraman on shows such as "Wissen macht Ah!," "Die Sendung mit der Maus," and "Quarks & Co.".
Born in Bremen, he began his studies at the University of the Arts in 1989. While at university, he received several awards and was granted film funding in Bremen. In 1994, he graduated with a diploma and master's degree.
He has remained true to his creative side throughout his career as a cameraman. Nowadays, he makes art mainly with his children.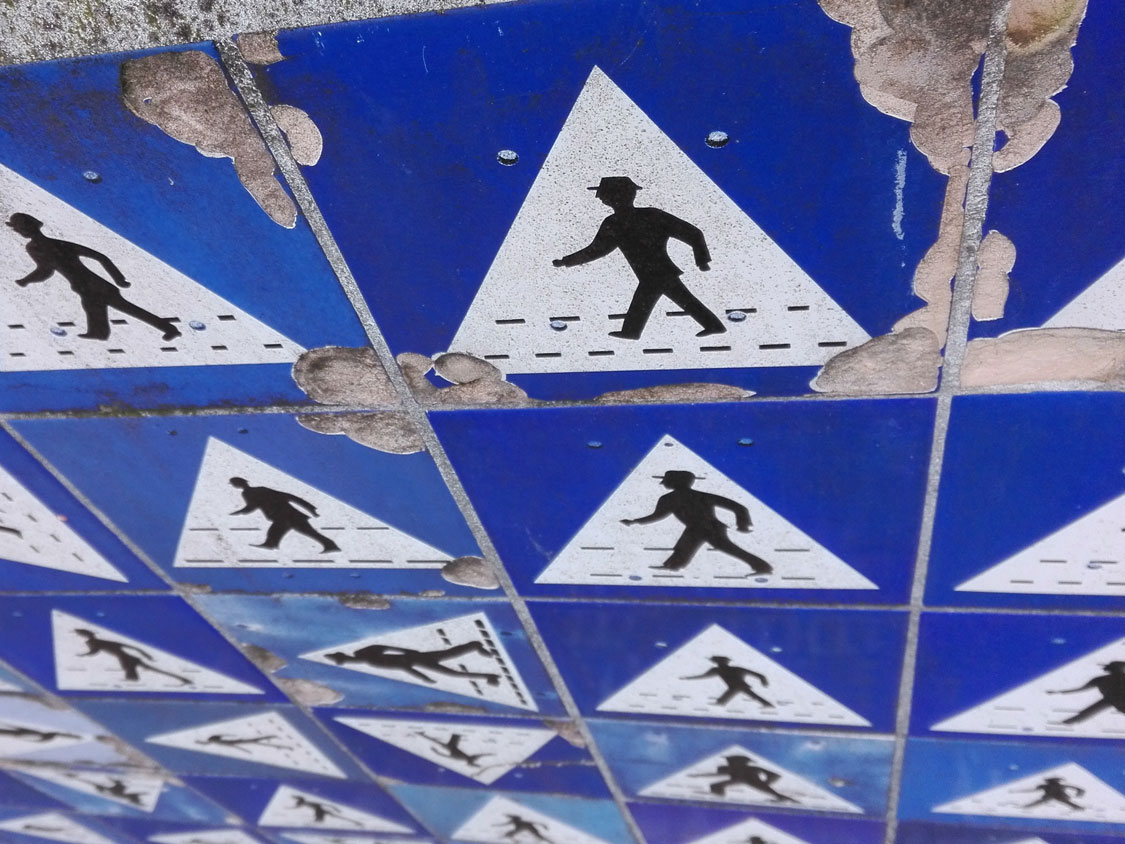 In the meantime, you can see small amounts of degradation around the edges on many of the tiles. This is the result of students who have tried time and again to remove individual tiles over the years. Nobody has been successful as yet. However, Baader says that he particularly enjoys seeing these small marks when he is back in Bremen and visits his artwork.