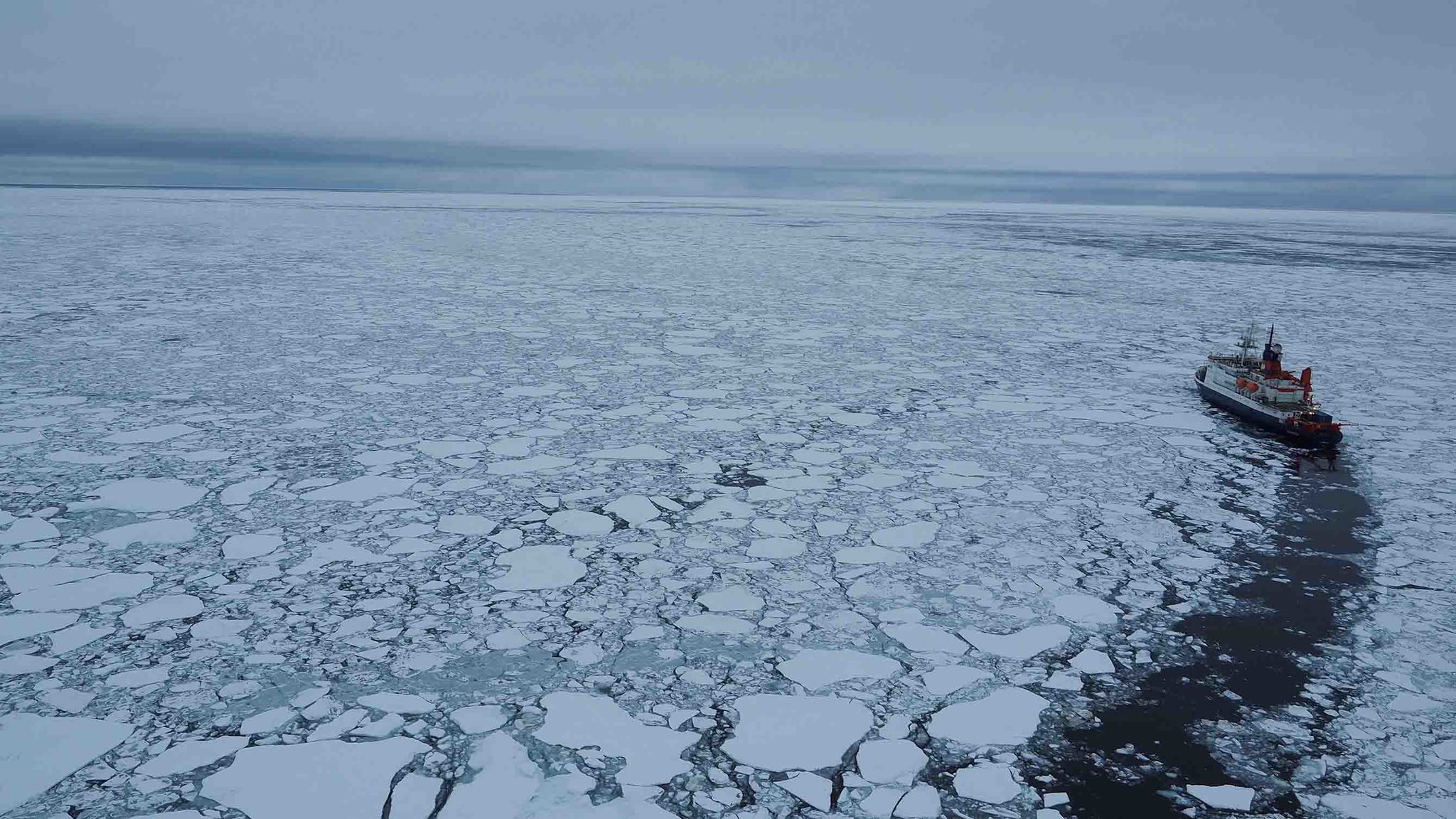 "Like Being on Another Planet"
Gunnar Spreen spent three months on the Polarstern research vessel in the eternal ice. He answered a few of our questions and shared his experience in the Arctic.
As part of MOSAiC, the biggest Arctic expedition of all time, the scientists on board are investigating the parameters of ice and snow. The aim: Acquiring new knowledge of the climate system. The first phase of the MOSAiC expedition is now over and Gunnar Spreen has returned to the Institute of Environmental Physics at the University of Bremen.
Mr. Spreen, did you handle the darkness and cold well?
When we departed, it was light. It was great how it became darker and darker each day and there were great lighting effects over the ice when the weather allowed for it. The two months of darkness, during which we worked on the ice with spotlights, were so extraordinary that I did not find it particularly unpleasant. It was like being on another planet. The first light along the horizon off Norway during our return journey in January was, however, overwhelming, even if the sun was still below the horizon. You can wear the right clothes to deal with the cold. No skin, not even your face, should remain uncovered. Fingers are always the only problem. We are only able to carry out the work on our instruments with thin gloves or sometimes with bare hands. You have to watch out that frostbite does not set in and that you take enough time to warm up your hands.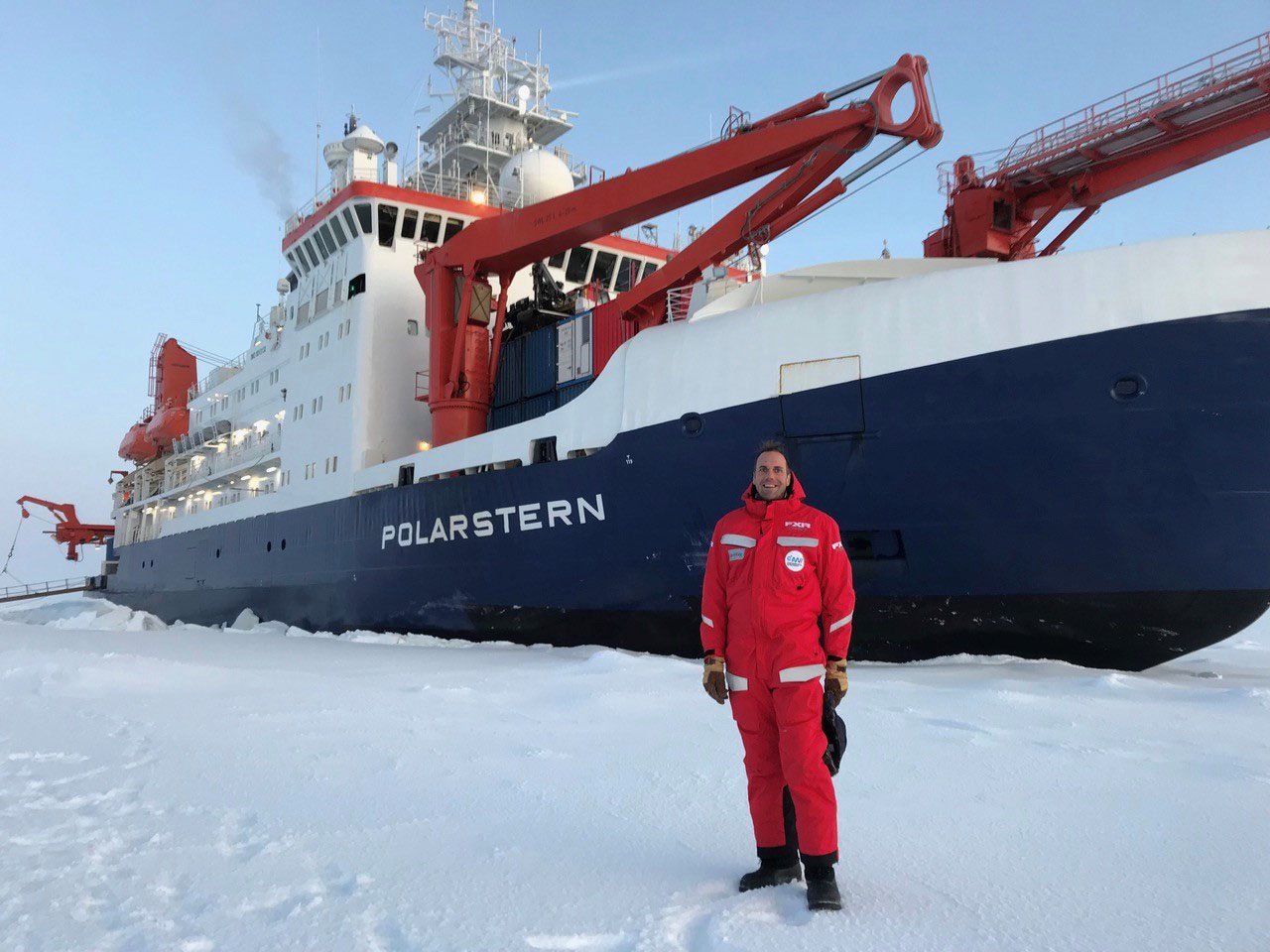 Were you able to realize your research goals?
Yes, we were able to construct all of our instruments for remote satellite sensing and took first measurements. In five further expedition phases, colleagues on board will be able to take measurements over the course of the whole year. We will then use this data in the coming years to improve our climate time series of the Arctic sea ice via the satellite data and will thus gain new knowledge of the climate system.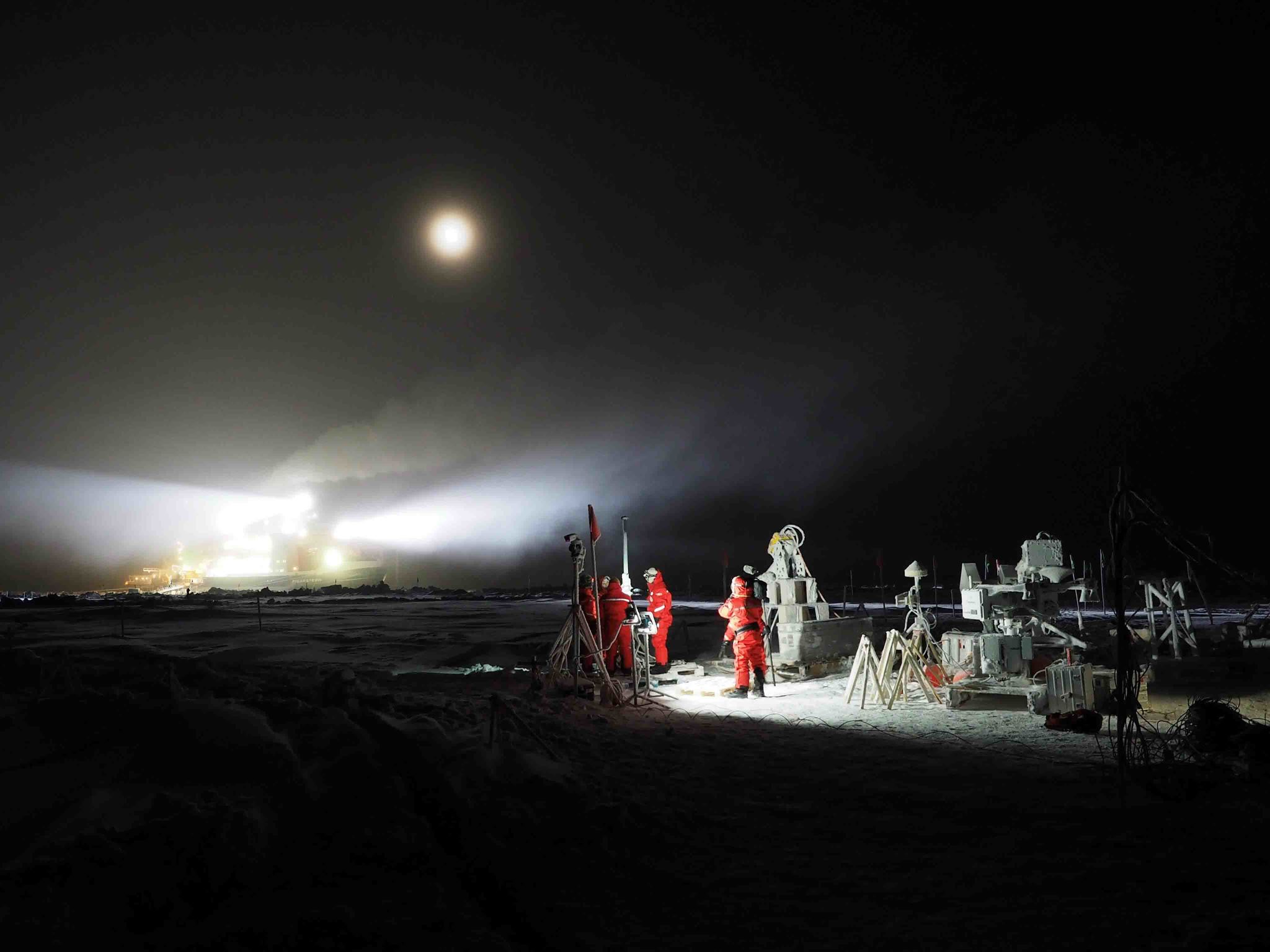 Do you have an anecdote – for example a polar bear attack?
We saw several polar bears during a total of nine days of the first expedition phase. Generally, they do not attack – which was also the case for us. However, there were always enough polar bear guards on the ice and on the bridge – just in case.
Do you have a personal summary that you would like to share with us?
The dynamic of the ice was amazing. We were able to see how ice ridges formed within a few minutes. But the biggest challenges are not only to be found on the ice. It is not always easy to feel comfortable with a small group within the boundaries of the vessel for three and a half months. However, I have many great memories with this team.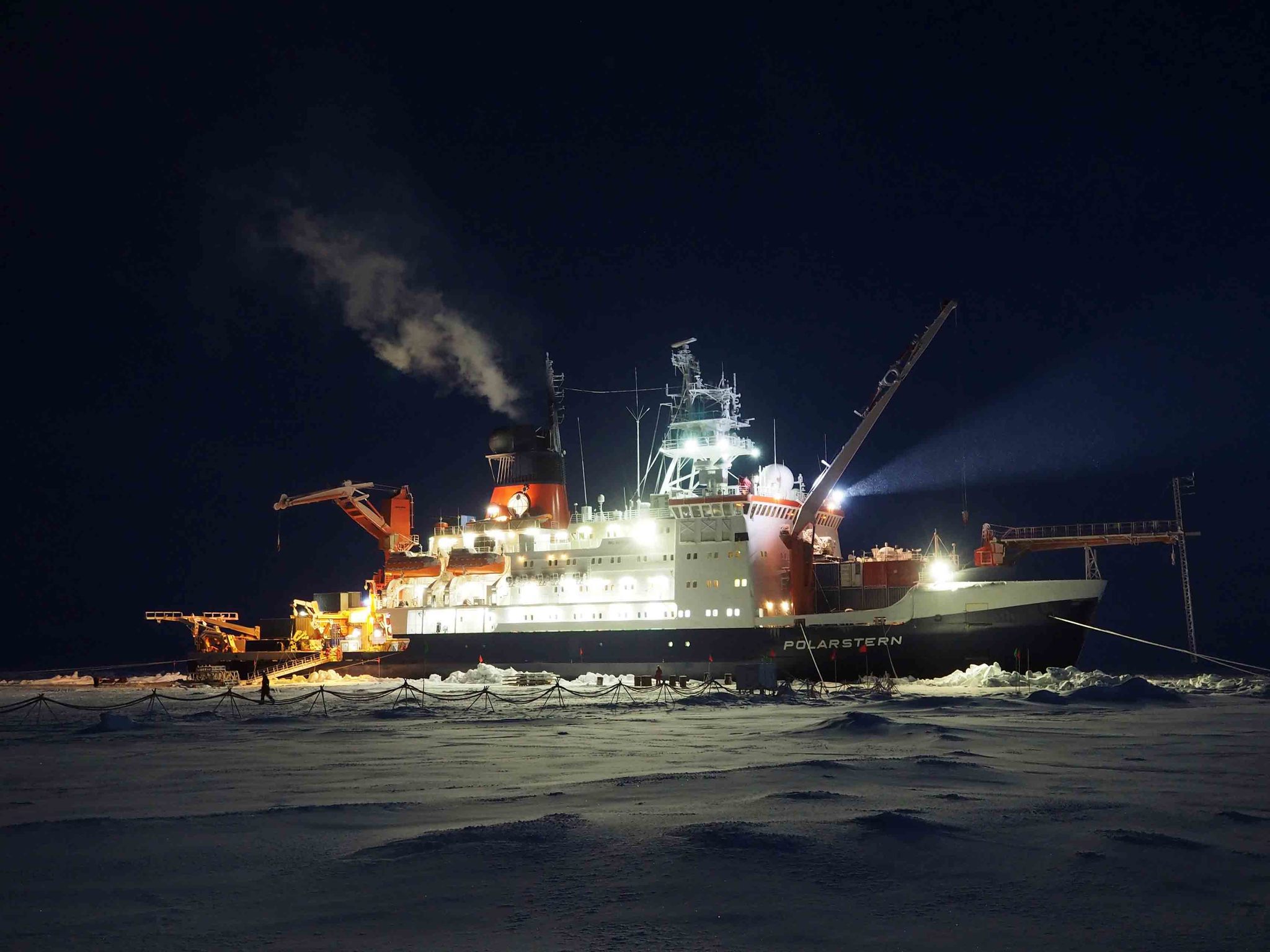 Prior to departure in September 2019, we spoke to Dr. Gunnar Spreen. In the interview, he told us of his expectations and feelings regarding the Arctic expedition. (in German)
Further information about the MOSAiC expedition: