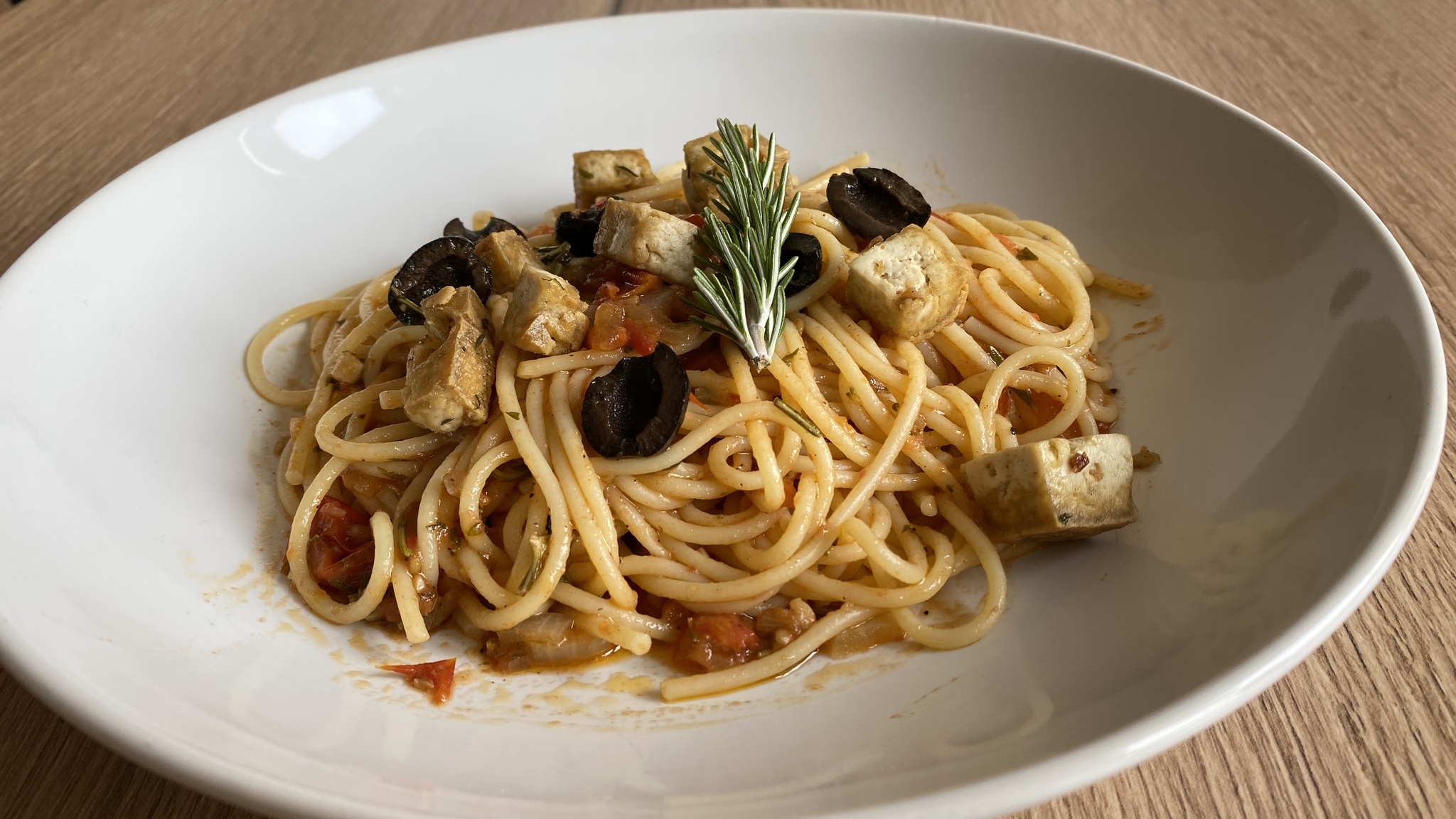 Mensa at Home: Try this Recipe
Part 6: Did you miss Mensa at Home? Here is a new dish for you to recreate by the Bremen Student Services Organization!
With this recipe of the Bremen Student Services Organization, you can bring the Italian summer right into your kitchen. We show you how to make this tomato chili with spaghetti and tofu!
The recipe for the tomato chili with spaghetti and tofu:
Ingredients for four portions:
500 g fresh tomatoes

250 g cherry tomatoes

30 g garlic

250 g onion

200 ml olive oil

90 g black olives

500 g spaghetti

10 g chili peppers

Fresh rosemary sprigs

Salt

Pepper
For the tofu:
200 g organic tofu

6 g garlic

6 g Italian seasoning

20 ml olive oil

Salt

Pepper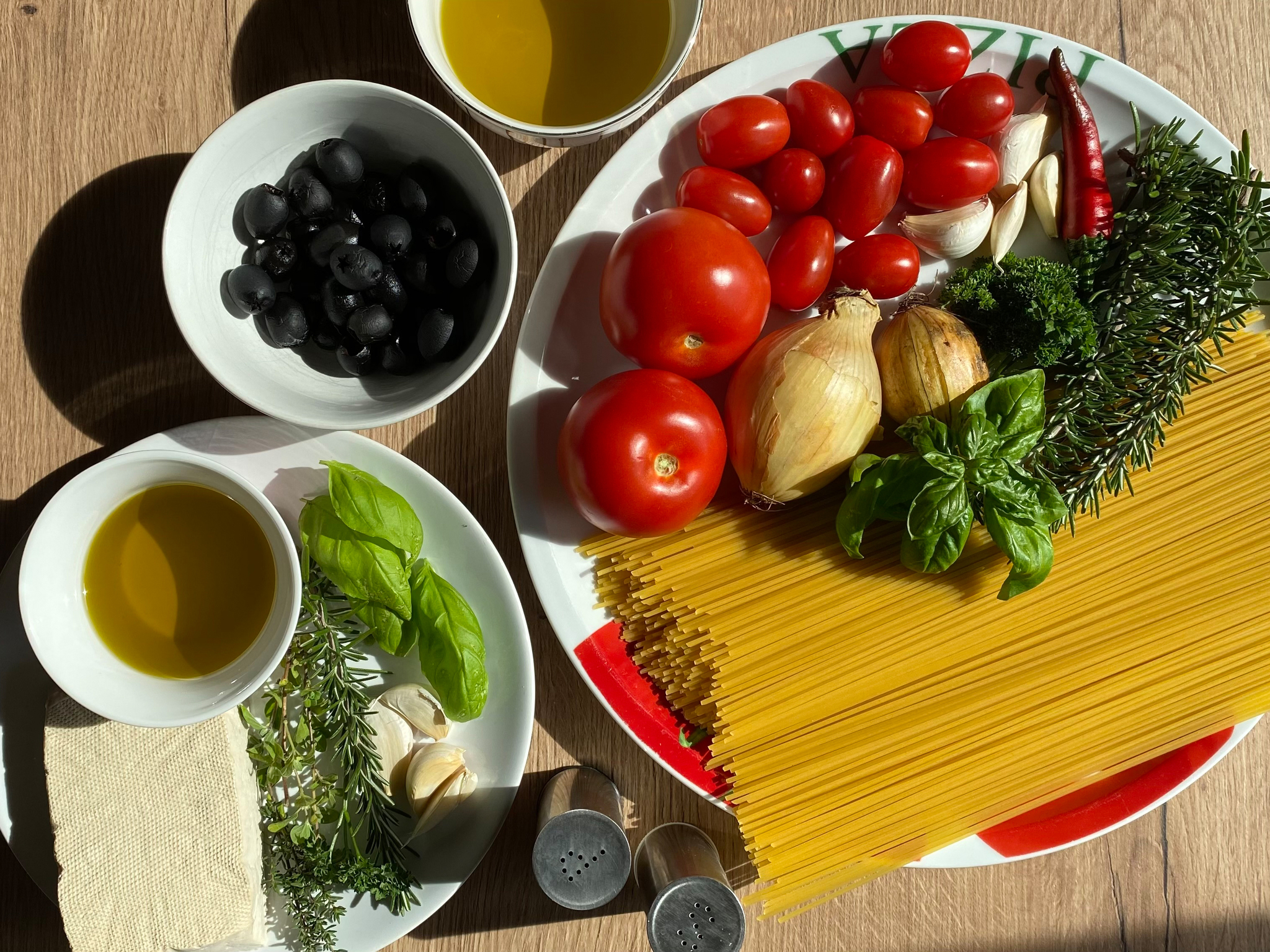 This is how it's cooked:
For best results, marinate the tofu a day in advance. For this, you can cut it into cubes or small pieces and then pour the marinade over it. To make the marinade, simply mix olive oil, garlic, Italian seasoning, and salt and pepper to taste.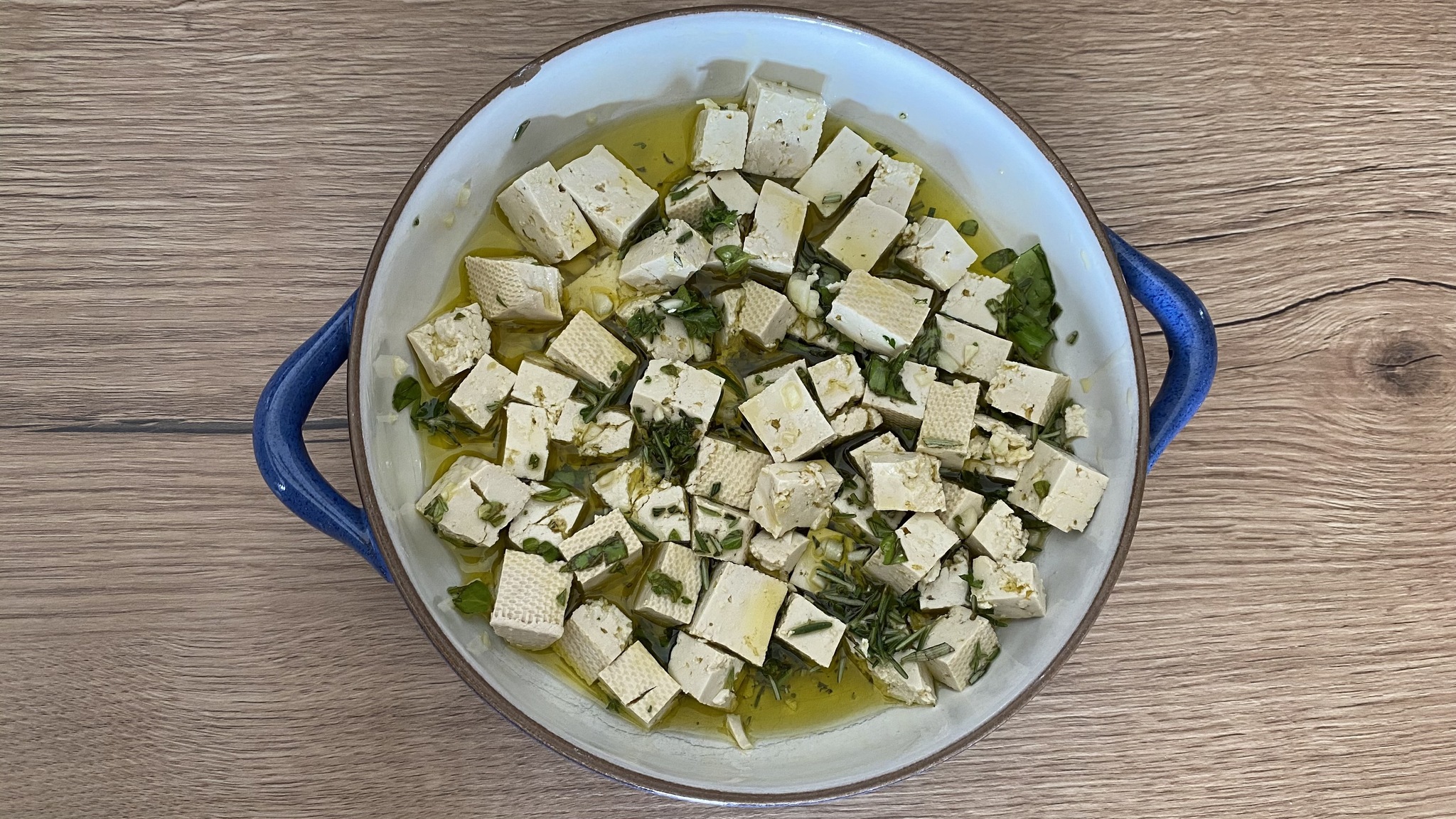 For the tomato chili, first drain the olives and cut them into small slices. Then wash the tomatoes and cherry tomatoes. Dice the tomatoes and cut the cherry tomatoes in half. Rinse off the rosemary sprigs, pat them dry, and finely chop them into smaller pieces. You can also put some of the rosemary aside to garnish your dish later. Now peel and finely dice onions and garlic. Remove the seeds from the chili peppers and chop them finely as well.
The ingredients are combined step-by-step.
After you have cut everything, you can start with the spaghetti. For this, you should bring plenty of water with a little bit of salt to a boil in a pot and cook the pasta al dente following the package instructions.
Now before you start cooking your tomato chili, sauté the tofu in a pan. When it's perfectly browned for you, take it out of the pan and add about half of the olive oil as well as all of the onions and garlic to the pan. Once the onions and garlic are sautéed, add the tomatoes, olives, chili, rosemary, and the remaining olive oil. Let it boil down for about five minutes and season with salt and pepper.
Tip: For a better consistency, you can even blend your tomato chili.
As soon as you have drained the spaghetti, it is time to serve your dish! Simply fold the pasta into the finished tomato chili sauce and top your dish with the tofu and the rosemary set aside.
Voilà! There's your finished tomato chili with spaghetti and tofu!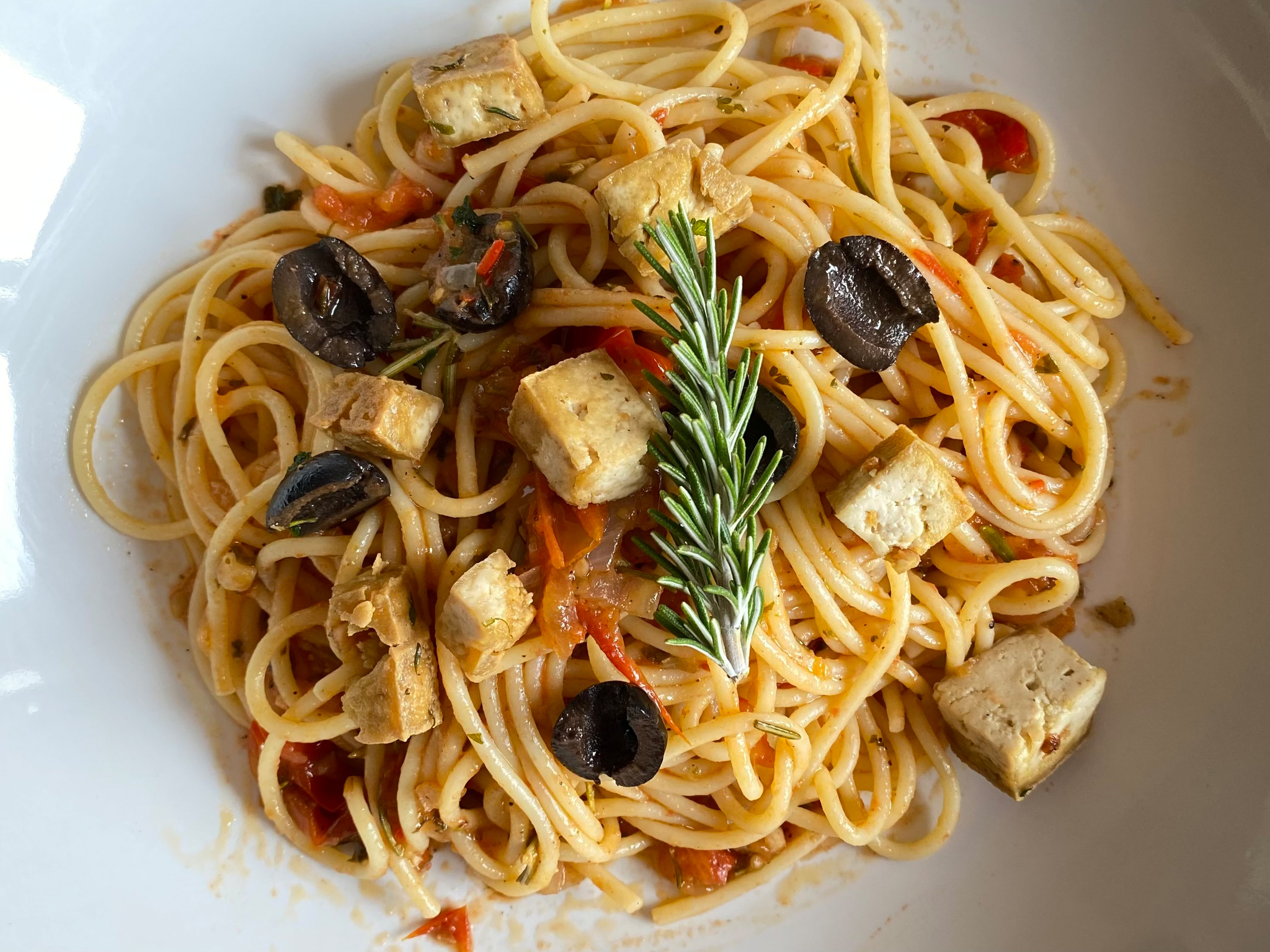 Bon Appetit!