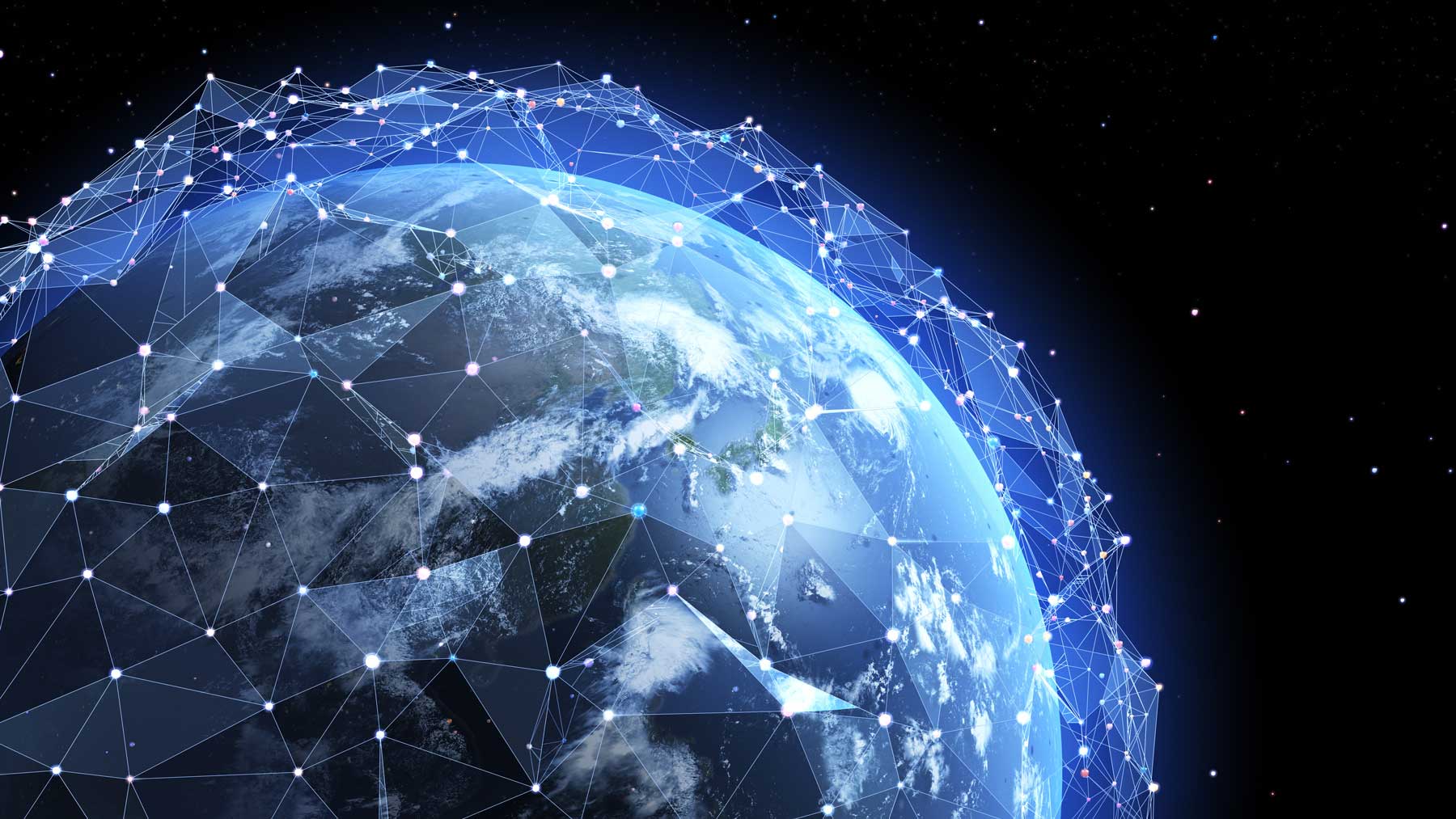 Mobile Networks of the Future
Communication engineers from the University of Bremen are researching and developing new mobile network systems
Many readers of this article most probably cannot imagine that there ever was a life without mobile communication. The German Federal Post Office did indeed establish a comprehensive mobile network in 1958, however, one can only speak of mass usage since the beginning of the 1990s. What once began with analogue networks is now being continued in the form of digital ones and is classified according to mobile communication generations — from 1G to the quickest connection possible with the highest data rates at the moment: 5G. A group of communication scientists from the University of Bremen, led by Professor Armin Dekorsy, has contributed significantly to many developments over the past years. And whilst 5G is establishing itself, they are already working on the next generation of mobile communication: 6G.
An ICE train travels at up to speeds of 300 km per hour in Germany. Several hundred passengers are usually on board and many of them are online, whether it be on a smartphone, tablet, or laptop. Even when the train travels through a long tunnel, the connection never falters. Passengers from other continents also have reception on the devices they brought with them. "The fact that quick mobile communication generally functions without a problem across the world is actually sensational when we think of the speed in which this technology develops," says the communication engineer Professor Armin Dekorsy from the University of Bremen. "The innovation cycle of one new mobile communication system to the next only spans seven to eight years. A similar amount of time is required to create a new car; however, an automobile manufacturer can mainly develop each new model individually." Mobile networks function across the world and on very different devices — there is the theory that this is the most complicated thing that humans have ever created.
"We always need to be one step ahead." Professor Armin Dekorsy, communication engineer
At the center of it all is Armin Dekorsy himself. Since 2010, he has been the head of the Communication Engineering department within the university's Faculty of Physics / Electrical Engineering. Today, the department has 26 staff members who are working on the newest developments in the field and are gaining further qualifications with their scientific work. This research from the Hanseatic city forms an important proportion of new developments for industry. Dekorsy: "It is an unbelievably large market. Life without mobile communication is already unthinkable when you consider smartphones, the linking of cars, or the networking of robots in industry. Companies are really putting the pressure on for innovations. After all, there is a lot of money to be earnt. But the things that are being implemented tomorrow and are to work smoothly are being researched today — by us as well!"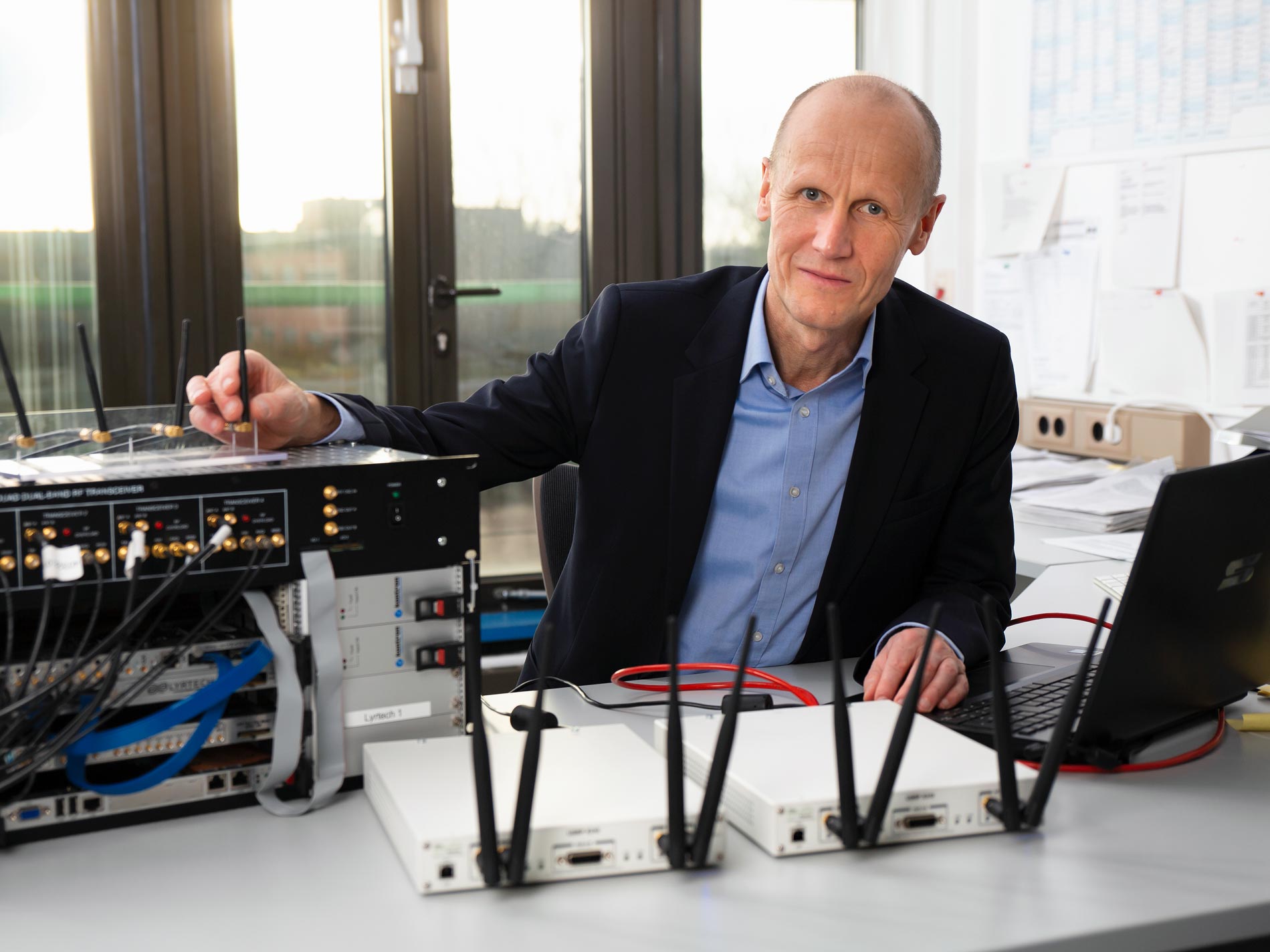 From Practical Work into Science
The university lecturer knows what he is talking about. He worked for many years in industry and helped to develop many foundations of today's mobile communication as a research engineer for Deutsche Telekom Innovationsgesellschaft, Bell Labs (Lucent Technologies), and finally as a European research coordinator for the chip manufacturer Qualcomm. Since he took on the role at the University of Bremen, his ever-expanding team has often worked together with industry on the further development of mobile communication.
What is just as important as functioning technology in this field is standardization. "You can create the most groundbreaking things, yet if they are not accepted by all players, they won't actually be used in practical applications," says Dekorsy. A new technology needs to find its way across the world and be included in components and devices of different manufacturers. It is often the case that there are individual interests that dictate why one solution is the favorite and why another, which may be the technically better choice, is scrapped. "Clarifying issues of standardization is often a very time-consuming, arduous, and tough process," says Dekorsy. The boards of the 3rd Generation Partnership Project (3GPP), a global cooperation organization for the standardization of mobile network systems, have been in place since 1998. All of the large companies in this field can be found there. The Communication Engineering unit works directly with some significant members. Armin Dekorsy: "Thanks to this cooperation, our research results find their way into industry quickly."
Innovation Pressure on Science
When Dekorsy started his job at the University of Bremen eleven years ago, the 5G mobile network generation was being developed — a technology that has been on the market for a while now. Dekorsy and his team, on the one hand, are working on the further development of 5G, for example, for specialized application in medicine or industry. On the other hand, they are already contributing to 6G. "We always need to be one step ahead. The pressure to innovate also has consequences for our scientific papers: We need to publish our research findings very quickly in order to provide impetus in the economy."
That is why the Bremen experts maintain close relations to the industry. Additionally, the developments are strongly supported by the government, as Germany's competitive position on the global field can mainly be secured by innovations. Several million euros of third-party funding have been acquired by Dekorsy and his team in order to implement current mobile communication technologies in various areas as part of specific projects. Some examples can be found on pages 20 and 21.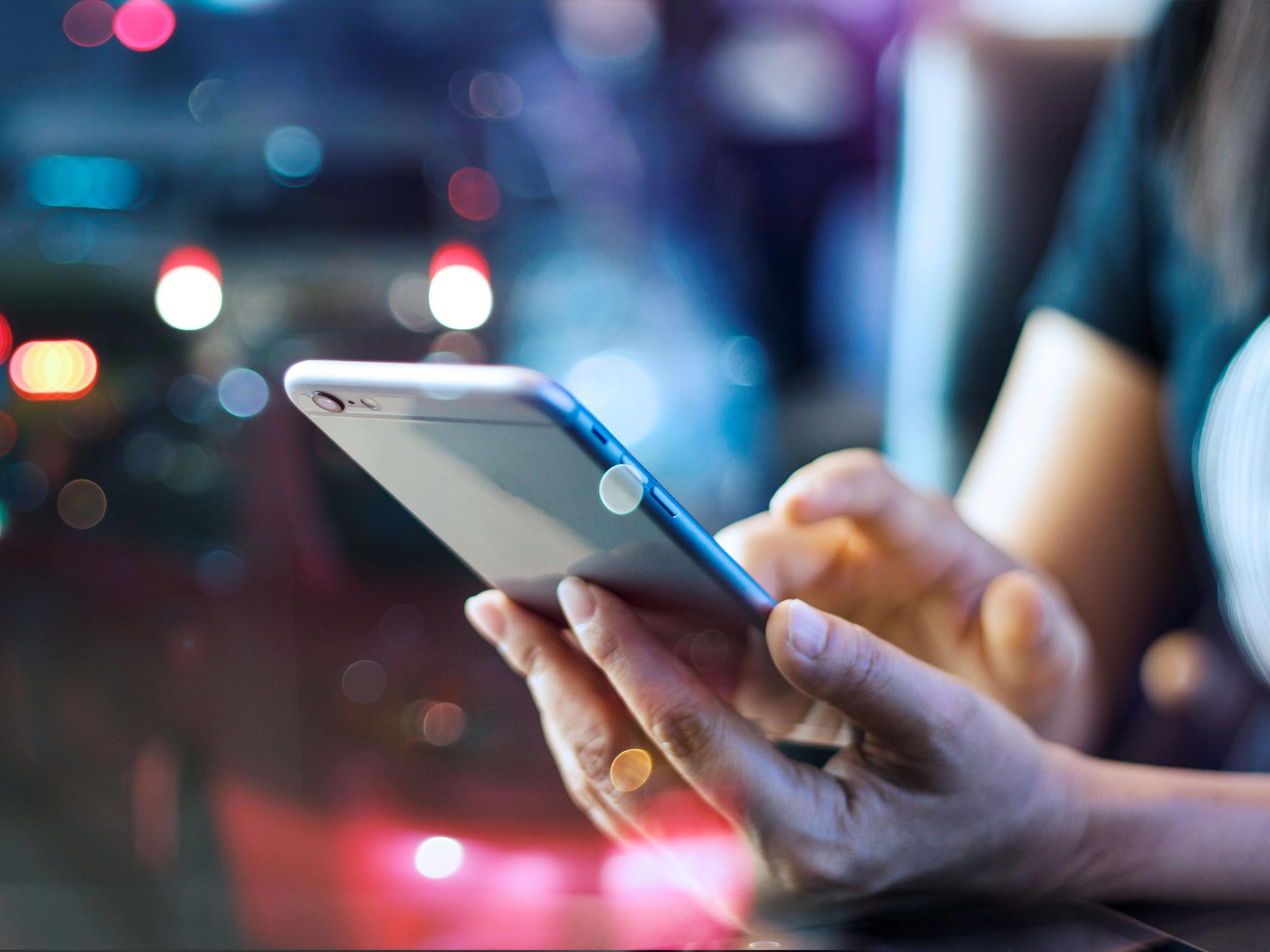 Great Recognition for the Bremen Departments
According to Armin Dekorsy, it is a Herculean task to "reinvent" an extremely complex system of global relevance every few years, at least in parts, and thus connect billions of users and trillions of sensors perfectly. The Communication Engineering department is contributing to this task and the team is truly remarkable: "We have created application solutions for mobile network technologies that have been taken on in the industry exactly as we made them. There is no better form of recognition for us."
Modern Mobile Network Technologies for Different Scenarios:
FunKI
The network project "Artificial intelligence enhanced radio communication" (FunKI) is being financed by the Federal Ministry of Education and Research (BMBF) with more than 6.5 million euros. The project is coordinated by Bremen's Communication Engineering department. "It is all about the use of artificial intelligence in the 5G and 6G networks of the future," explains Dr.-Ing. Dirk Wübben, senior research group leader. The number of connected devices is increasing rapidly and many of them cannot be connected to the internet via a cable. That is why the cableless communication systems need to be high-performing and efficient. "One of the things we are researching is how to reduce energy consumption and at the same time — under conditions where data volume is growing — improve the quality."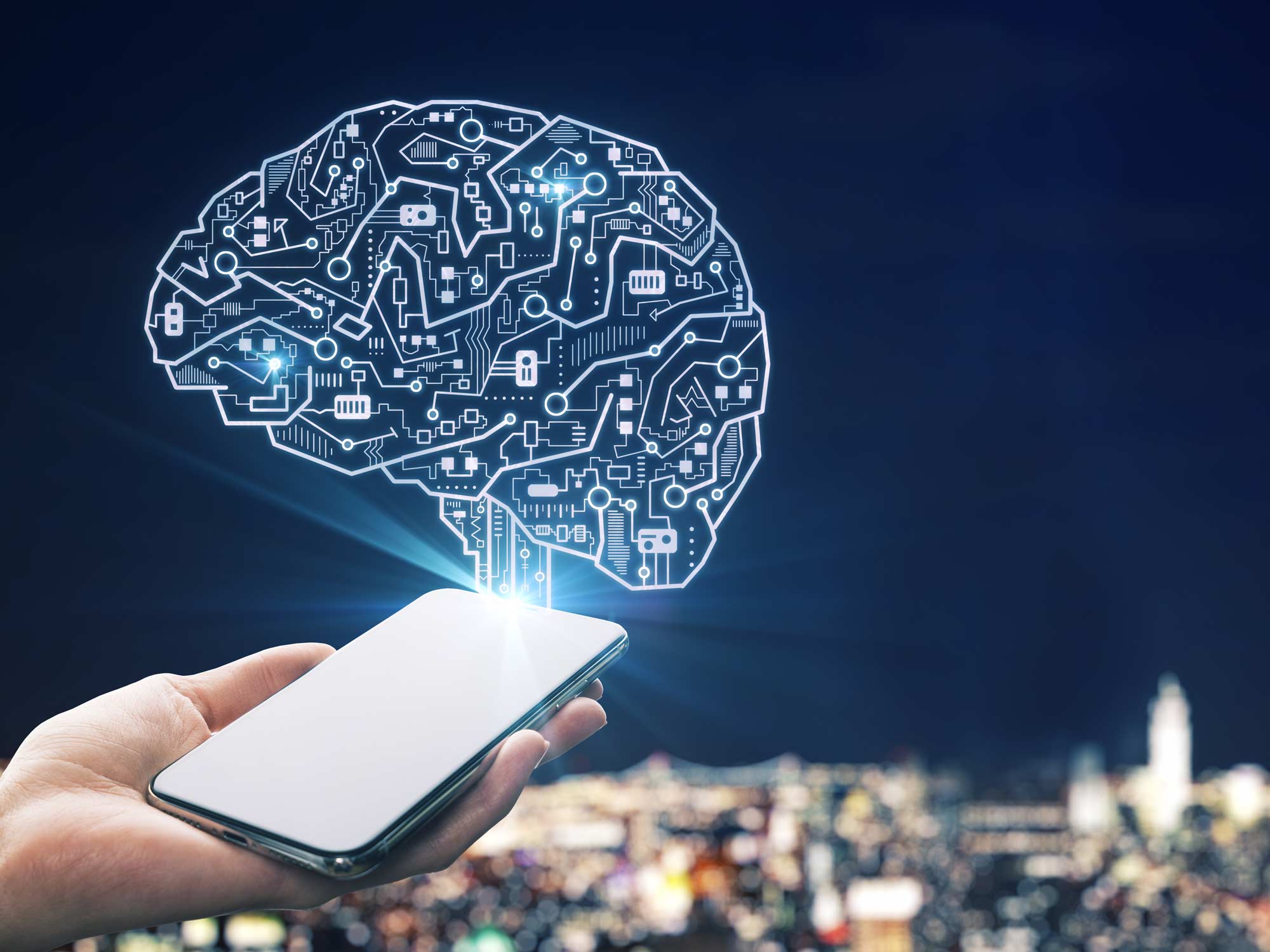 Data from the Ambulance into the Clinic
MOMENTUM is the abbreviation of the BMBF project "Mobile Medical Technologies for integrated emergency and trauma response." It looks at the contact between rescue medicine and emergency call centers, which is often only via the phone. Every second counts with regard to the seriously injured. The project researches new possibilities to use network technologies to create an uninterrupted chain of care from the deployment location to the hospital. "The aim is that important assessments can already be made in the ambulance, the injured person can be x-rayed, and that the basic patient data is directly sent to the surgery center," explains Dr.-Ing. Carsten Bockelmann, senior research group leader. Both the emergency medical staff and the doctors in the surgery center should be able to talk to each other via video and receive an up-to-date x-ray for possible diagnosis directly from the ambulance, for example. "In order for this to work, we need to develop and test suitable concepts and technologies for networking on many levels. For us, it is about ensuring a reliable and uninterrupted data flow from the ambulance."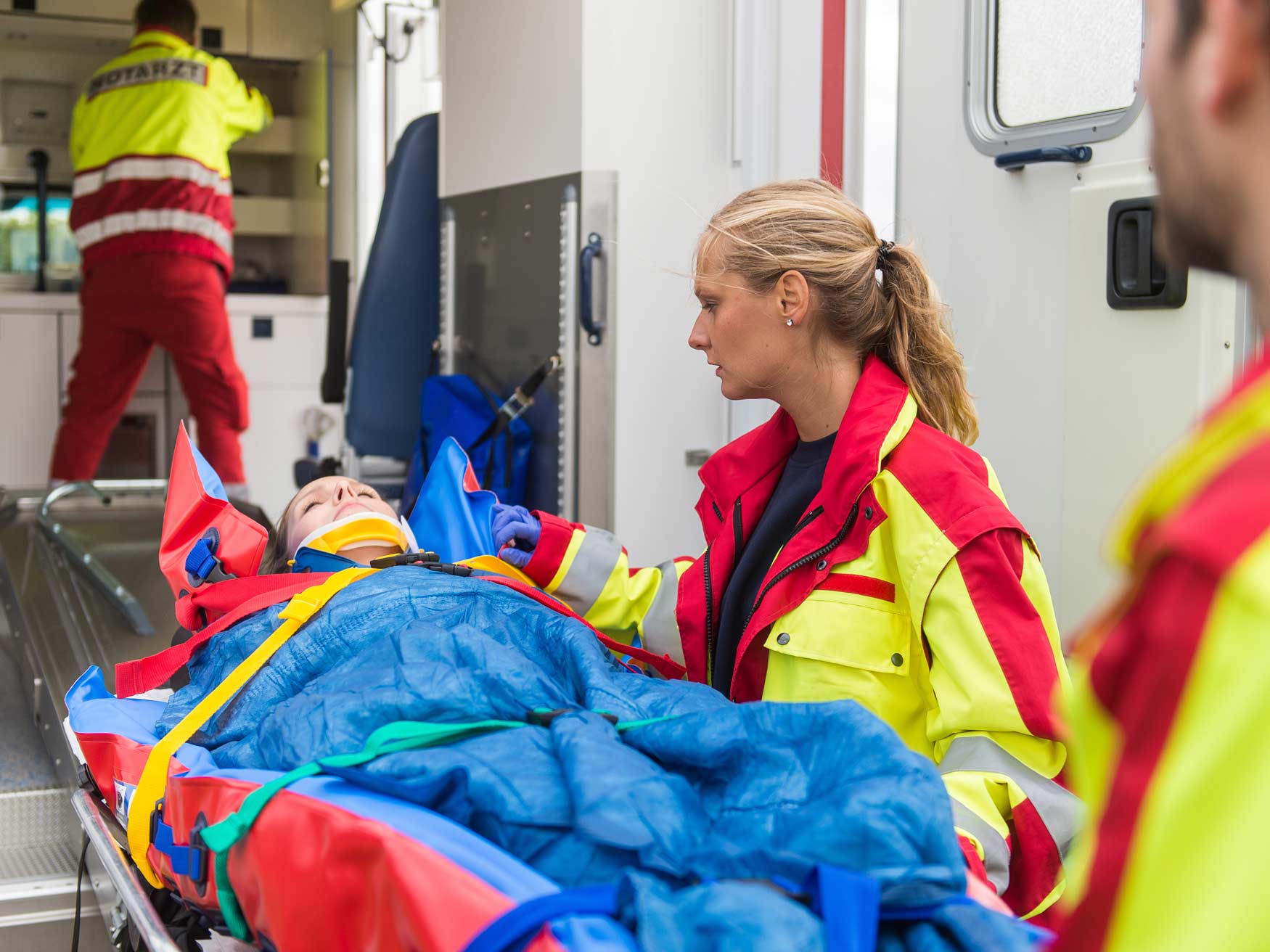 5GSatOpt
5GSatOpt ("Design, Evaluation and Optimization of 5G Satellite Constellations for the Internet of Everything and Everywhere") is a network project including both science and industry, which is being financed by Bremen State with funds from an EU program. It centers on 5G mobile network provision by means of a group of small satellites. "In Germany, at least 98 percent of all households are to have access to 5G by the end of 2022, however, only 80 percent of the area will be supplied with the network. Many rural regions will therefore remain cut off. Yet, a gapless supply, even in the furthest corner, is imperative for applications such as 'digital agriculture.' And we want to ensure this by means of small satellite constellations in space," states Dekorsy.
"Industrial Radio Lab Germany" (IRLG)
BMBF is also a funding party for the multi-million euro project "Industrial Radio Lab Germany" (IRLG), which will run over several years. In this project, the Bremen unit supports small and medium-sized enterprises in the further development and testing of 5G by means of research findings and laboratory technology. In detail, the focus is on using the Internet of Things for German industry. "Due to the fact that devices and components will be connected more closely in production in the future, entirely new manufacturing processes become possible. Highly modern network technologies are the ultimate factor," explains Frank Bittner, the unit's research manager. How is it possible to use these technologies in enterprises? "The small and medium-sized enterprises are to profit from our approaches in order to bring their innovations to market more rapidly. Industries, such as automation, robotics, logistics, air and space travel, or also water management, will be able to profit in the short term," according to Bittner.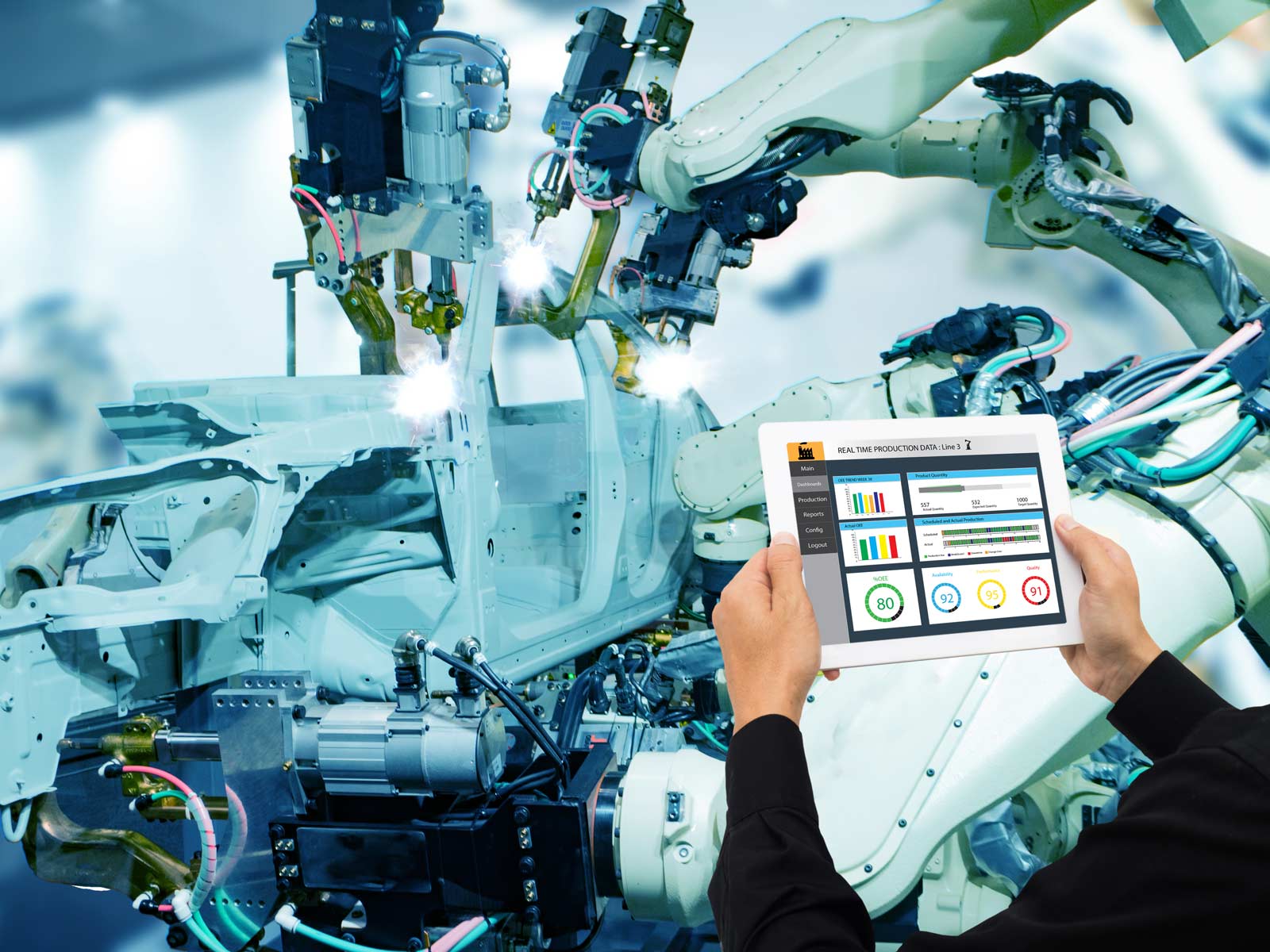 Open6GHub
Open6GHub is part of a multi-million research program from the consortium developing the upcoming 6G mobile network generation, in which the working group plays an important role. "We have taken on the work package 'Beyond Cellular' and are thus looking at turning away from the terrestrial mobile networks with radio cells used today and moving towards a three-dimensional mobile network. In the future, the connections will not only be created by means of masts on the ground but also by drones, balloons, aircrafts, and mainly satellites," explains Dekorsy. In order to assess the new 6G technologies, a test field will be created at the University of Bremen, for which a working small 6G satellite is being developed.