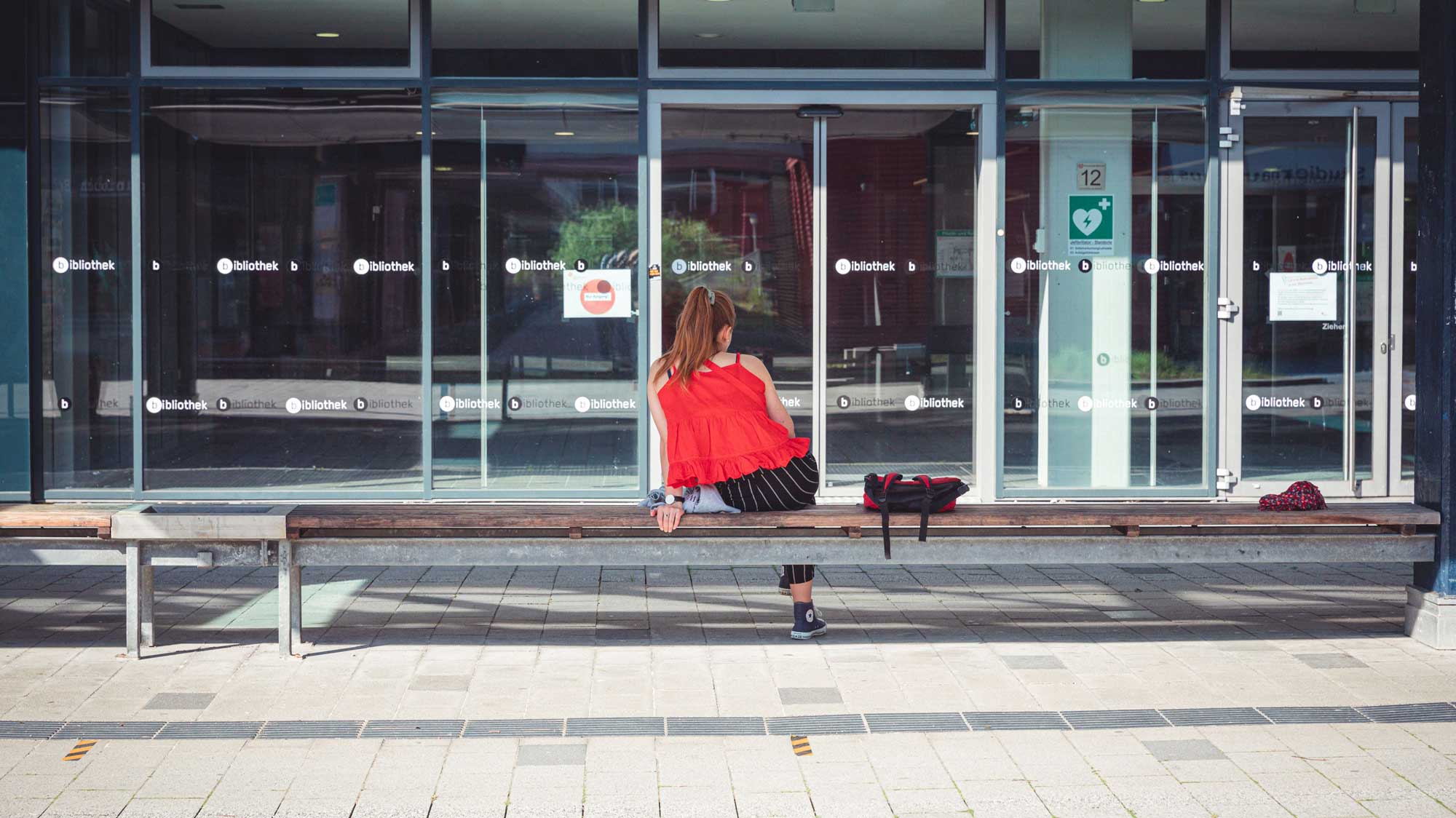 Not As Planned
Four students look back on a lecture-free summer that didn't go as planned due to the corona pandemic.
Holidays, festival weekends with friends, or the semester abroad at a new university – many summer plans in the lecture-free period were not able to take place because of corona. How did the students feel in this extreme period? And were they able to complete some of their plans despite the restrictions? We spoke to four University of Bremen students about their summer holidays.
Kaya (20), cultural studies student
"I rediscovered many things for myself," tells us the 20-year-old student Kaya. From knitting socks to long walks in nature – the main motto for Kaya's summer was being away from screens. After all, the cultural studies student spent enough time on her laptop and smartphone during the summer semester thanks to the online classes and her job as an organizer of an online festival at the time. "If you spend the whole day looking at a screen, everything seems so two-dimensional." That is how Kaya describes her summer semester. It became too much for her and the student began to spend more time on the hobbies that she had neglected. She rediscovered crafts and sewing, went on long walks, and started to become more conscious of her surroundings, especially nature.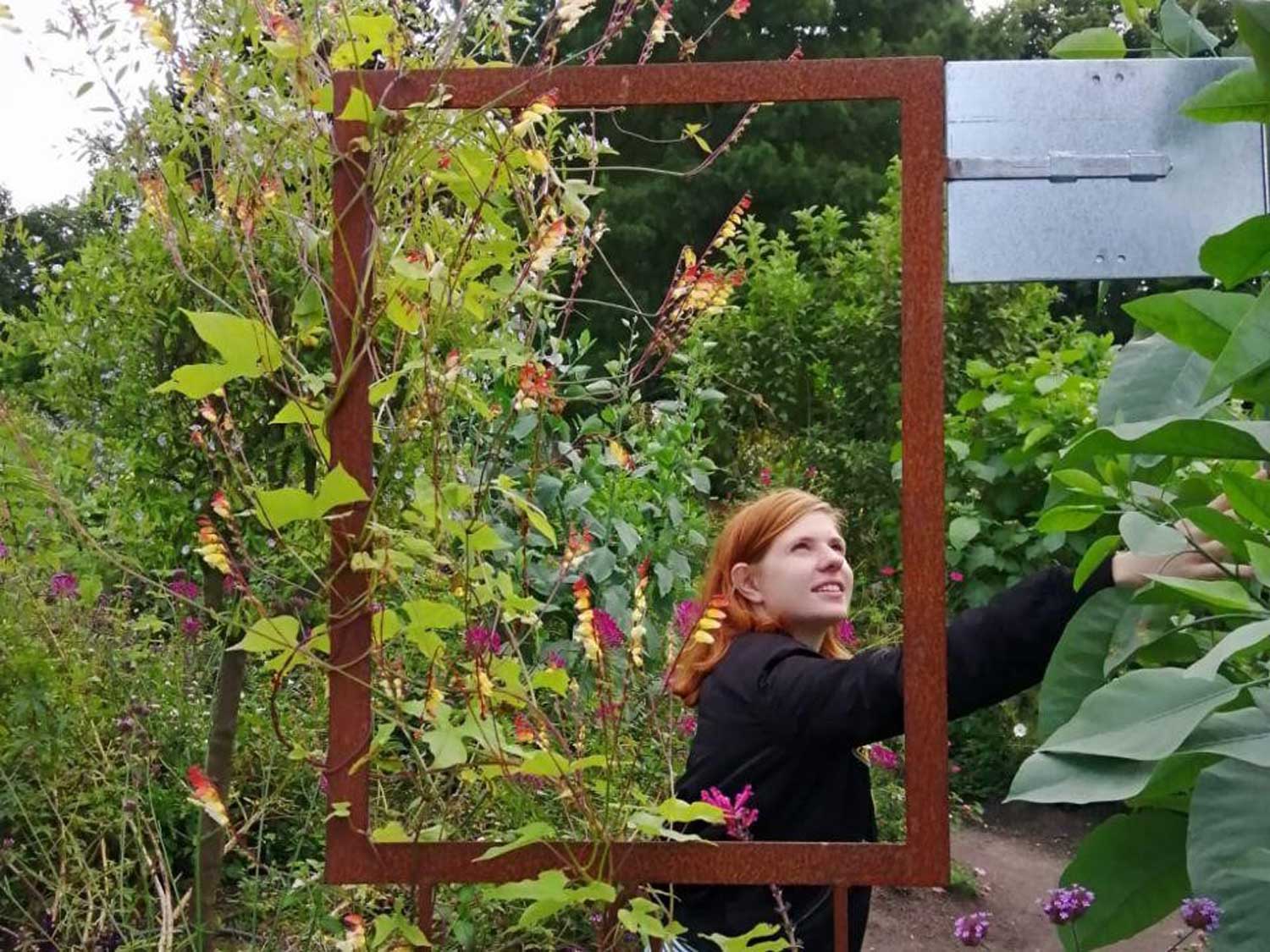 Natalie (30), public health student
Natalie, a public health student, had less time for herself but many more job opportunities. Prior to her studies, she completed vocational training to become a medical assistant and worked at a dermatologist's office. The 30-year-old is now making use of her experience in the field and her medical knowledge as a student and began to work in the ambulatory corona office in Delmenhorst in July. Since October, she has been working for Bremen Health Department and would like to continue this work during the lecture period.
Christoph (19), chemistry student
Christoph had to get used to a new daily rhythm. The 19-year-old is in his third semester of a chemistry degree and had to face a few challenges in the summer semester. His practical laboratory sessions came closer under different conditions. He also had to get used to online classes. They did manage to give him a sense of a regular rhythm, but also a great deal of stress. "I came off course, psychologically speaking," he says when explaining his wellbeing at the time. He also speaks of an irregular sleeping pattern, which was an obstacle for learning. However, Christoph is going into the new semester motivated and has learnt a lot from his experience: "I know that I need to change something with regards to my revision behavior this semester."
Emilie (21), sociology student
"There were, of course, moments where I thought that it wouldn't work, but generally I wasn't all too worried about it," is what Emilie says when looking back at her plans for a semester abroad. The student was lucky: After her planned stay in Ghana in the spring of this year was cancelled, she was able to begin her semester abroad in Norway in August. Emelie actually wanted to do volunteer work for the third time in Ghana and work with children in schools. Instead she used the time at home and worked on her plans for after graduation. It was already clear to her after her first stay in Ghana how important her work there is, but it now become even clearer: "Everything that I do during the time that I volunteer in Ghana is exactly what I want from a career in the future."