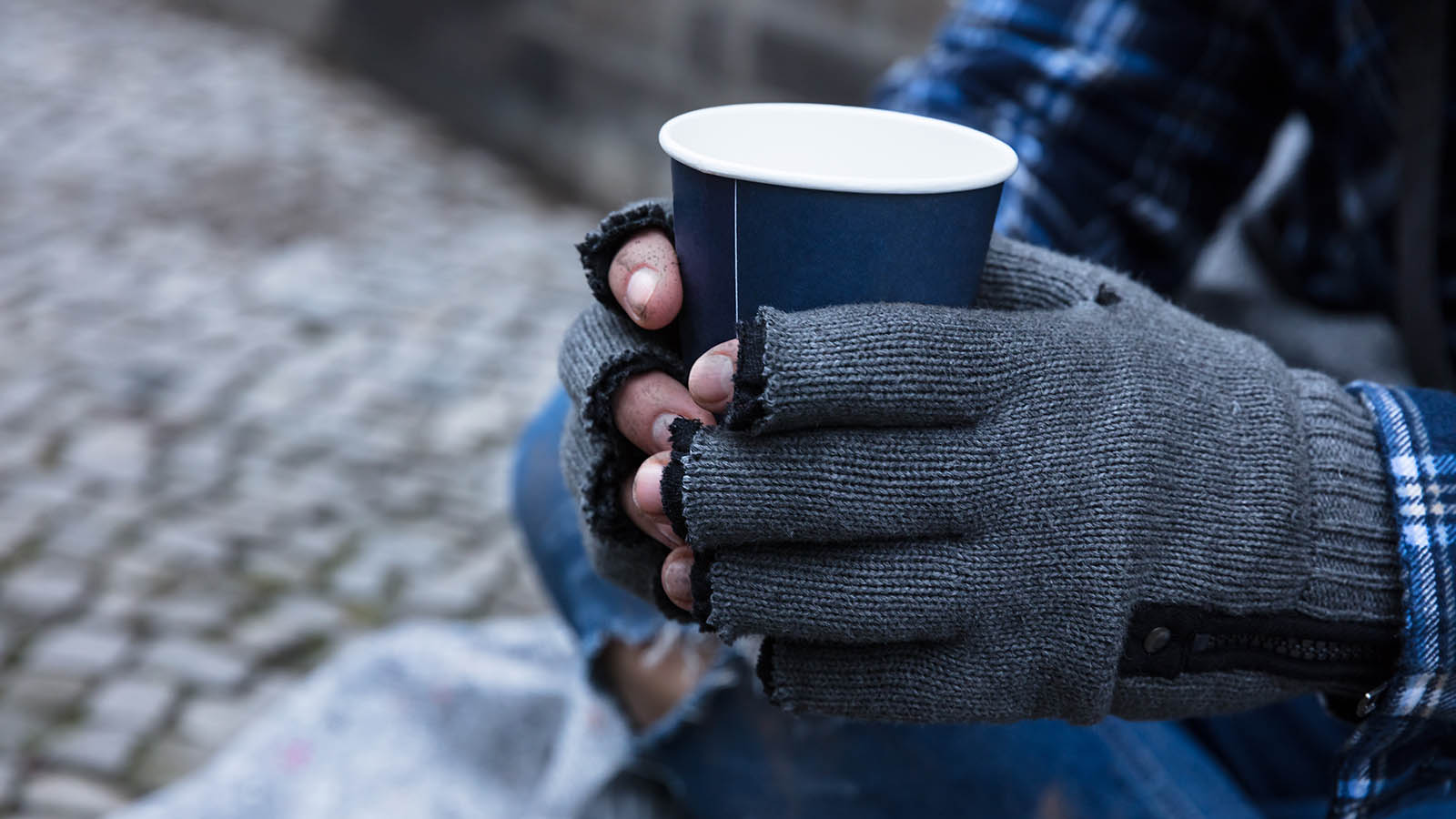 "Politics of Life" – Podcast by Political Science Students
Without a doubt, corona is creating turbulence in our lives. However, the social hardship is distributed unequally.
Many people are lamenting the current restrictions due to corona. For example, they are suffering from financial problems, existential worries, isolation. But how is the politics surrounding the pandemic affecting the existing social inequalities? That is what Political Science students from the University of Bremen investigated in the summer semester. They created podcasts, videos, and texts on differing aspects of corona that are now available as part of the Politics of Life ("Politiken des Lebens") digital exhibition.
When Mika speaks of his life under corona restrictions, it become clear what these times mean for him specifically. In one of the podcasts that can be listened to as part of the collection, the homeless 73-year-old reports that he cannot follow the advice to stay at home: "because I only have a park bench!" His earnings from selling the "Zeitschrift der Straße" magazine have gone down immensely as his regular buyers have been working from home since the spring and therefore no longer regularly pass by the usual spots in the city center. Mika is one of the interviewees with whom students of Political Science spoke to for their diverse podcast exhibition.
The listeners find out that he still has a place to shower but can no longer wash his clothes. He tells his own personal story. His life circumstances have become more precarious thanks to corona.
That also applies to refugees, harvest workers, or people in care homes or psychiatric facilities who cannot protect themselves fully or sufficiently against infection.
Inequalities Worsen in Pandemic
"We took the fact that the societal, economic, and political inequalities are worsening are also anchoring themselves in the current corona crisis as the starting point for the project," explains the political scholar Gundula Ludwig, who led the project together with her colleague Philipp Schulz. "We want to show that politics always has something to do with life," underscored Philipp Schulz. "The title of the exhibition 'Politics of Life' reflects that. For us it is about making inequalities visible so that discourse in society is created."
It is especially during personal interviews that it becomes clear to what great extent the current COVID-19 pandemic is integrated in societal relations. Contact restrictions, vaccination prioritization, the determination of who is deemed a "key worker" – these are in fact political decisions that change the lives of people. The virus can affect everyone, however, not everyone is at the same level of risk. Visitors to the online exhibition are invited to take in new ways of looking at the crisis and its symptoms.
Initiate Societal Debate
The foundation of the project is formed by a summer semester seminar offered by Gundula Ludwig in the bachelor's degree course Political Science. Being able to turn seminar findings into a podcast was something new for the students. Alongside the interviews with those affected and activists, theoretical texts were addressed in the seminar as a basis. Some of those included work by Michel Foucault on biomedicine and by Judith Butler on body politics. This created a diverse mosaic. "It was indeed established in the university context. However, it is important to us that we step outside of this context and initiate a debate in society," explains Philipp Schulz. Both students and teaching staff are pleased that their findings are now being made public as part of an exhibition.
Podcasts Are Creative Aspects of Digital Semester
The pandemic not only plays a central role in the seminar – it also led to podcasts being the form of presentation. "In this digital semester," explains Political Science student Gunnar Bantz, "in which we only met up and communicated virtually, podcasts were a good chance to enter into dialogue with each other." According to the student Renée Gerber, "it was interesting to directly observe current developments and be a part of it all in this way. We always received more input from the theoretical basics and the current news in order to take in different perspectives."
Critical Perspectives from Humanities and Social Sciences Are in Demand
During the COVID-19 crisis, it became clear how important scientific findings, insights, and debates are. It is not only the fields of immunology and virology that are in demand, but also perspectives from the humanities and social sciences. This diversity is reflected in the differing exhibition formats – texts, interviews, videos, and audio.
There are more than 29 "exhibition pieces" in seven virtual, thematic rooms that connect the body and capitalism, invite you to think about care and gender relationships, and address health and racism, safety and postcolonial border regimes, protection and nationalism, as well as vulnerability and democracy. In this way, a bridge between activist and academic-critical knowledge is to be built.
Link to the exhibition: covid19-mosaik.de (in German only)
The project is being funded as part of the special project Corona Crisis and the Humanities ("Corona-Krise und die Humanities") from the interdisciplinary research network Worlds of Contradiction at the University of Bremen. More: woc.uni-bremen.de