"Racism Accompanies Us Daily"
Bremen's Black Student Union meets regularly and organizes events.
The Black Student Union (BSU) has called for February to be "Black OurStory Month." Black history, culture, and racism will be addressed in workshops, readings, and talks. The group wants to place an emphasis on topics that many white people are not aware of.
Maciré Bakayoko did not like the fact that she was permanently in the minority as a black student in seminars at the university. "Lecturers told me that it would be good if I were to organize a group," explains the 25-year-old native of Bremen who studies Language Sciences and Social/Cultural Anthropology and Cultural Sciences.
Two years ago, she founded the Bremen Black Student Union. Now, around 15 people from various disciplines meet up regularly and talk about history and politics, but also about their experiences with racism. "Racism accompanies us daily," says Maciré. Sometimes it is obvious and sometimes it is underlying but it is always there. Often, there are things that happen in our day-to-day life, which we need to process first and only then do we realize: No - that was not okay."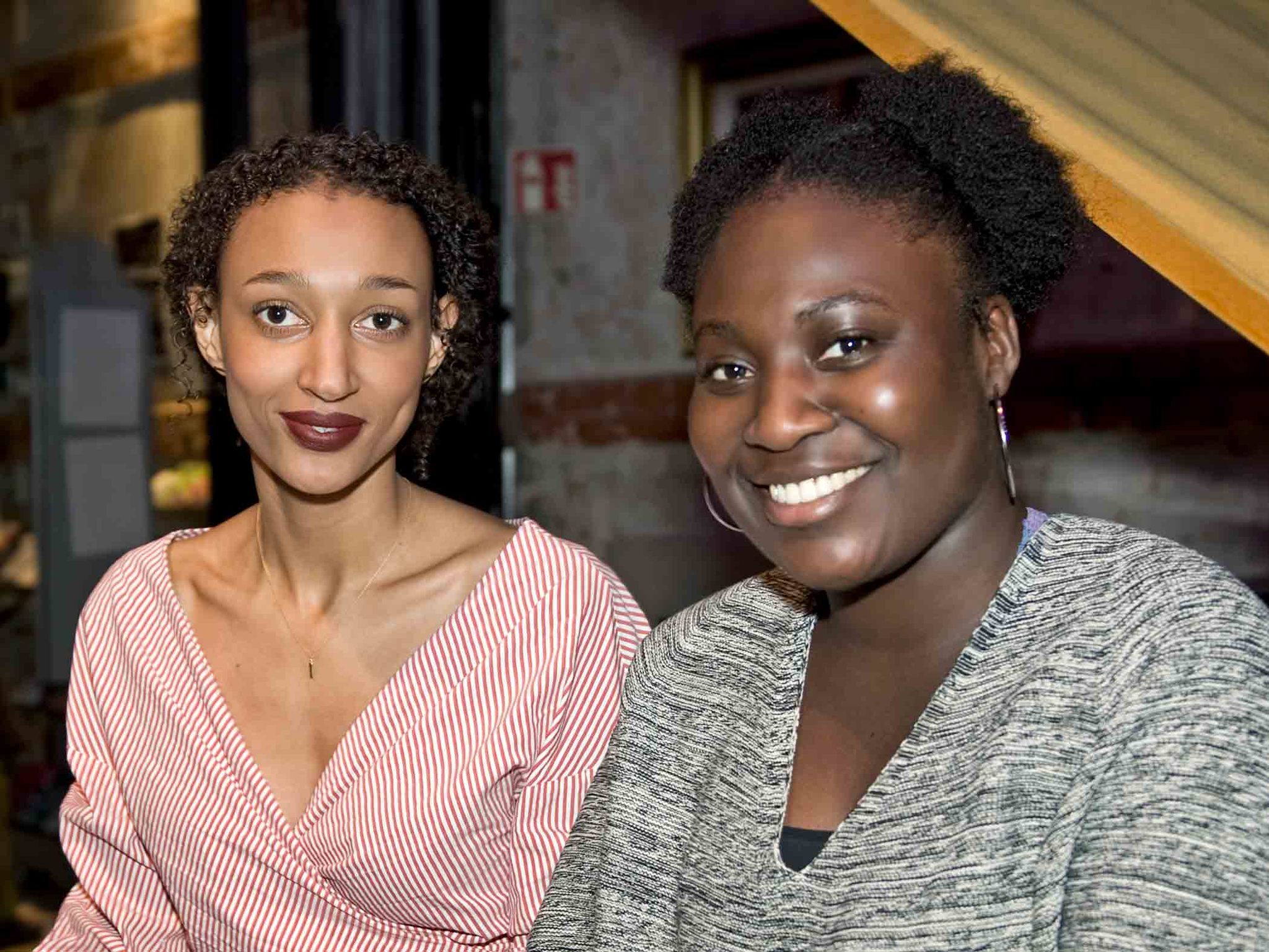 Structures Must Change
The majority of the 15 members are students. It is not their only goal to talk about their own experiences with racism. They want to analyze structures and change them says Maciré Bakayoko: "Which structures lead to the fact that the higher up the ladder in educational institutions you go, the fewer the number of black people? Why do we not have leadership roles? Why do we live in certain districts?"
Patience Amankwah agrees that it is good to connect with other black students. "We want to strengthen each other. I often had the feeling that I was overreacting or that I was taking it too personally, but a lot of things are just not okay. It is about adopting survival strategies. That is really useful and helpful." Yet it is also important to her that one is not only angered by racism. She wants to be active, educate people, and change something fundamental by doing so.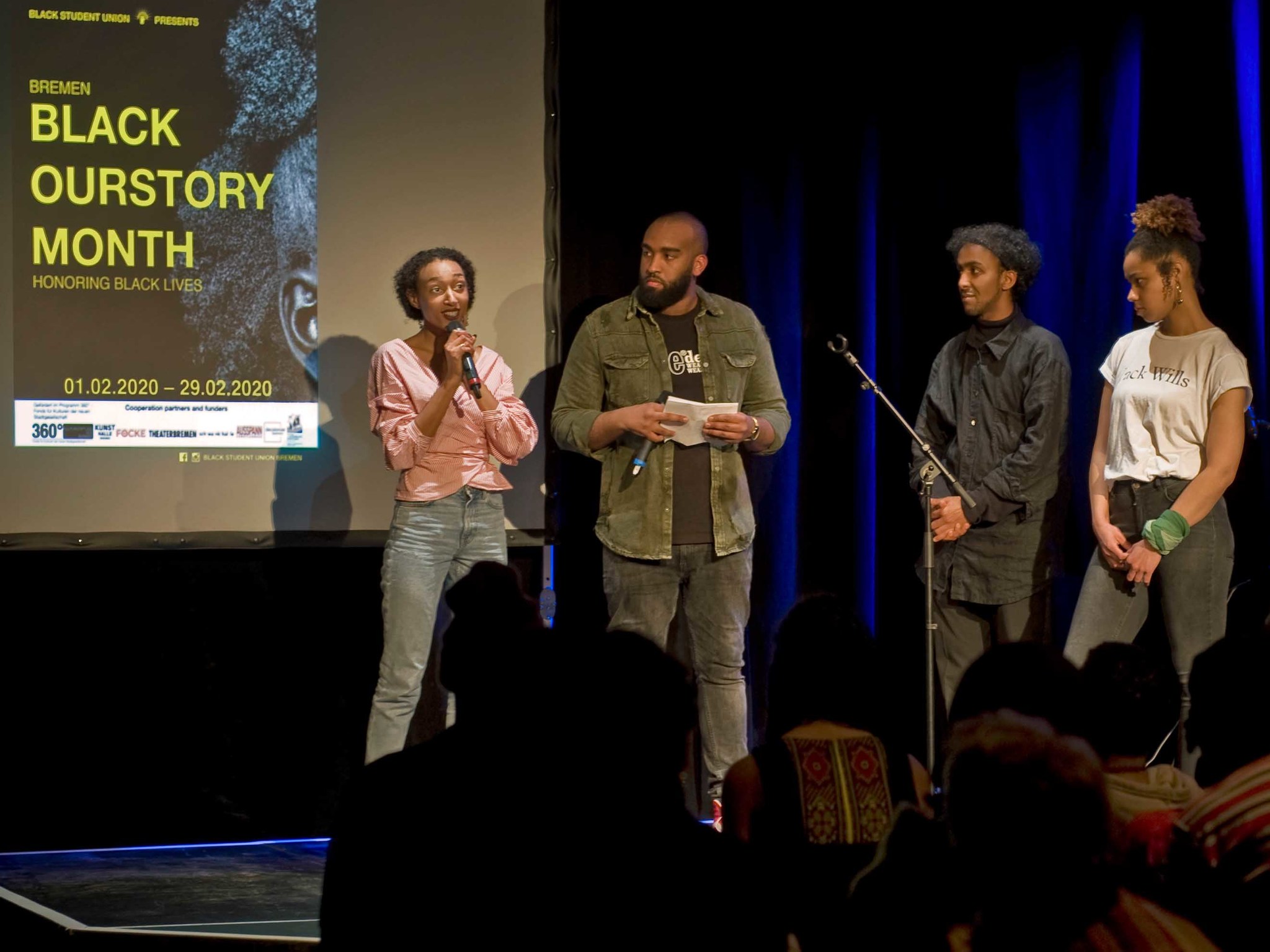 Not Enough Black History in School Lessons
"We want to process the background story. If we wish to change the present, we must understand the past," says Patience Amankwah. Indeed, there is a great deal to process. The black-German or Afro-German history is long. It is not only in Bremen, but also in Hamburg – where she was born –, that the colonial history plays a big role.
Does it play a role in lessons? No, says Patience Amankwah, who is studying German Studies and English-Speaking Cultures with a teaching orientation at the University of Bremen. She wishes that she had learnt more about it during school, seeing as the consequences are still tangible today. "Why do we need to raise awareness for our history, which is also part of the German history? Why is it not a matter of course that it is included in schoolbooks? Why is it not normal to learn about it at school?"
"It Is Also Our History"
In order to lend such questions more prominence, the Black Student Union has declared February the "Black OurStory Month." Being black, black history, culture, and racism are the topics of workshops, readings, and talks.
Other cities, such as Hamburg, Berlin, Mainz, and Munich already have a "Black History Month". The Bremen group is calling their project "OurStory." We want to make it clear that the writing of history is always male," explains Maciré Bakayoko. "We want a new approach: We are not a homogenous group. Identities, lives, and sexualities within the black community are varied. We wish for a history, in which we can all find our place. It is also our history."
You can find the event program on the Black Student Union Facebook page.