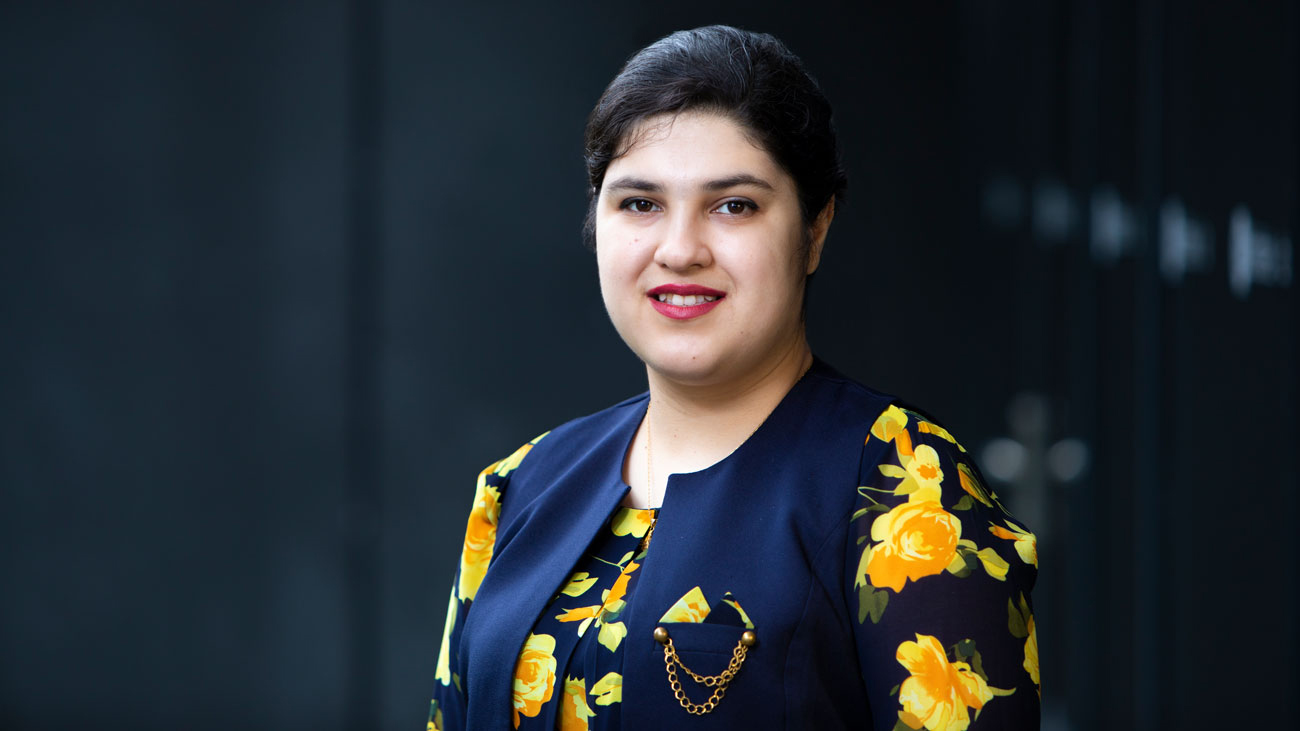 "She Impressed Me from the Beginning"
The Iranian Sanaz Sadat Afzali has been awarded the DAAD Prize. The prize is given to extraordinary international students. And that she is – without a doubt.
Sanaz Sadat Afzali is not only above average in her studies. The master's student from the Faculty of Physics/Electrical Engineering also composes music, writes songs, sings, plays piano, and is a member of the university orchestra and choir that have public performances. The 27-year-old doesn't keep what she has already achieved and learnt to herself: She offers private tutoring in math and music and also helps other students on her degree course. "Ms. Afzali is one of the most multifaceted people I know." Her professor Anna Förster hits the nail on the head.
Since 2018, the 27-year-old has been studying Communication and Information Technology (MSc) at the University of Bremen. She works as a student research assistant in Anna Förster's working group and as a programmer at the Bremen Institute for Production and Logistics (BIBA) located at the university. "I was able to experience her in several theoretical and practical classes. She impressed me from the beginning with her drive and extreme interest in the discipline," says her professor Anna Förster. "When I asked her if she wanted to incorporate her research topic from her work as a student assistant into her master's thesis, she answered: 'I've already learnt that, I want to do something new'."
Bachelor's Degree in Iran and Application to University of Bremen
Sanaz Sadat Afzali acquired her bachelor's degree in electrical and computer engineering at the Isfahan University of Technology in Iran. "One must not forget that as a woman in a patriarchal country, it was surely not always easy for her and that she needed a great deal of willpower and resilience," says Anna Förster. And how did the young woman come to be in Germany and Bremen? "I knew that Germany is a highly developed country with outstanding research and career possibilities," she explains. Her brother was already a student at the University of Bremen at that time. "That is why I decided to apply here too." And she was accepted.
"Art Is Oxygen"
Music, or rather art has a special place in Sanaz Sadat Afzali's heart: "Art is Oxygen," says the student. There is no life without it. "Music is my way of expressing my deepest feelings and moments through the notes. Music helps me to be stronger and to become a better human being. It even has a positive impact on my studies and my career." Of that the Iranian is sure.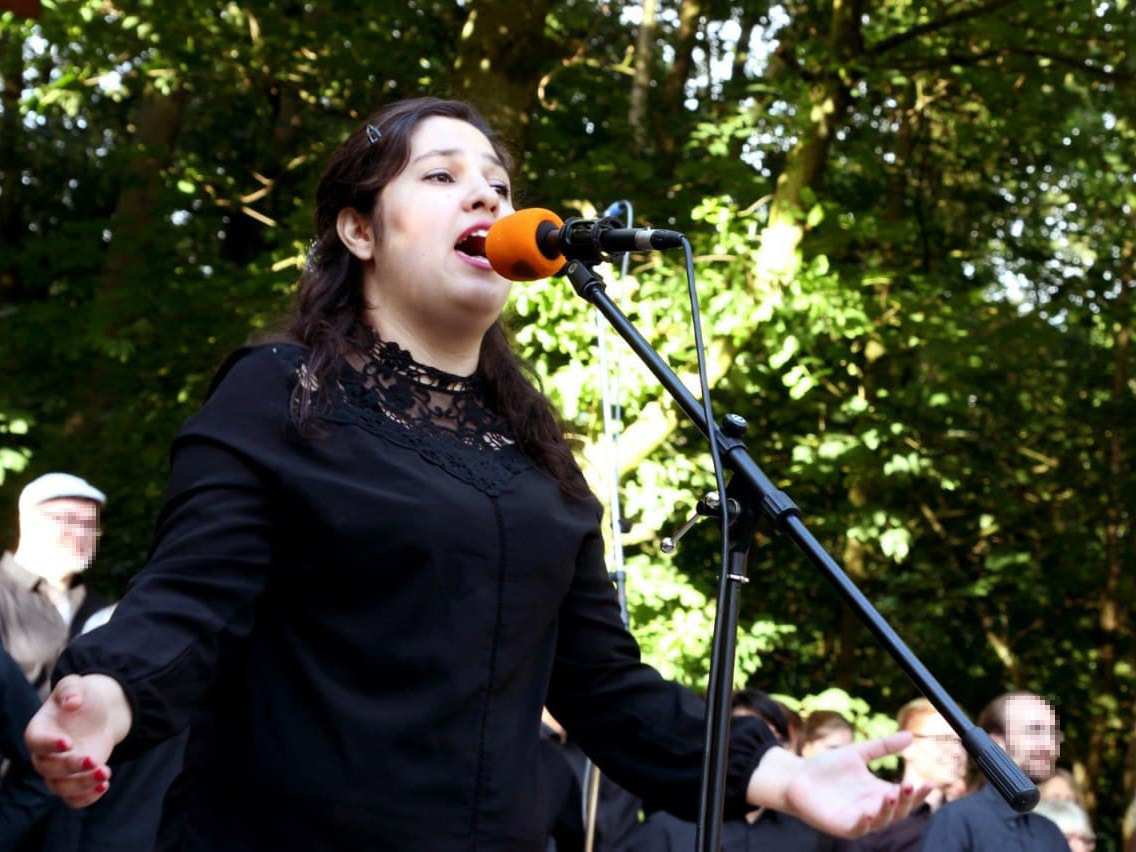 It is not so strange then that Sanaz Sadat Afzali's favorite place on campus is the AStA Student Union's conference room on the Boulevard. After all, there's a piano there. "It's a cozy place where I can study or work," explains the student. "I can use the piano whenever I want to have a break and regain my energy."
Anna Förster, Sanaz Sadat Afzali's professor, first noticed her talent at a graduation celebration within the Faculty of Physics/Electrical Engineering. And she was impressed. The student composed a song and performed it. Her self-composed songs are usually in Persian. "That is how she shares a little piece of her home with us and contributes to there being more intercultural understanding," says Förster.
Sanaz Sadat Afzali is not quite sure what she wants to do after her studies. "To be honest, I haven't decided yet," she says smiling. "I'm considering both pursuing my studies in PHD and seeking a job."
More informationen
A video in which Sanaz Sadat Afzali can be seen playing the piano and singing