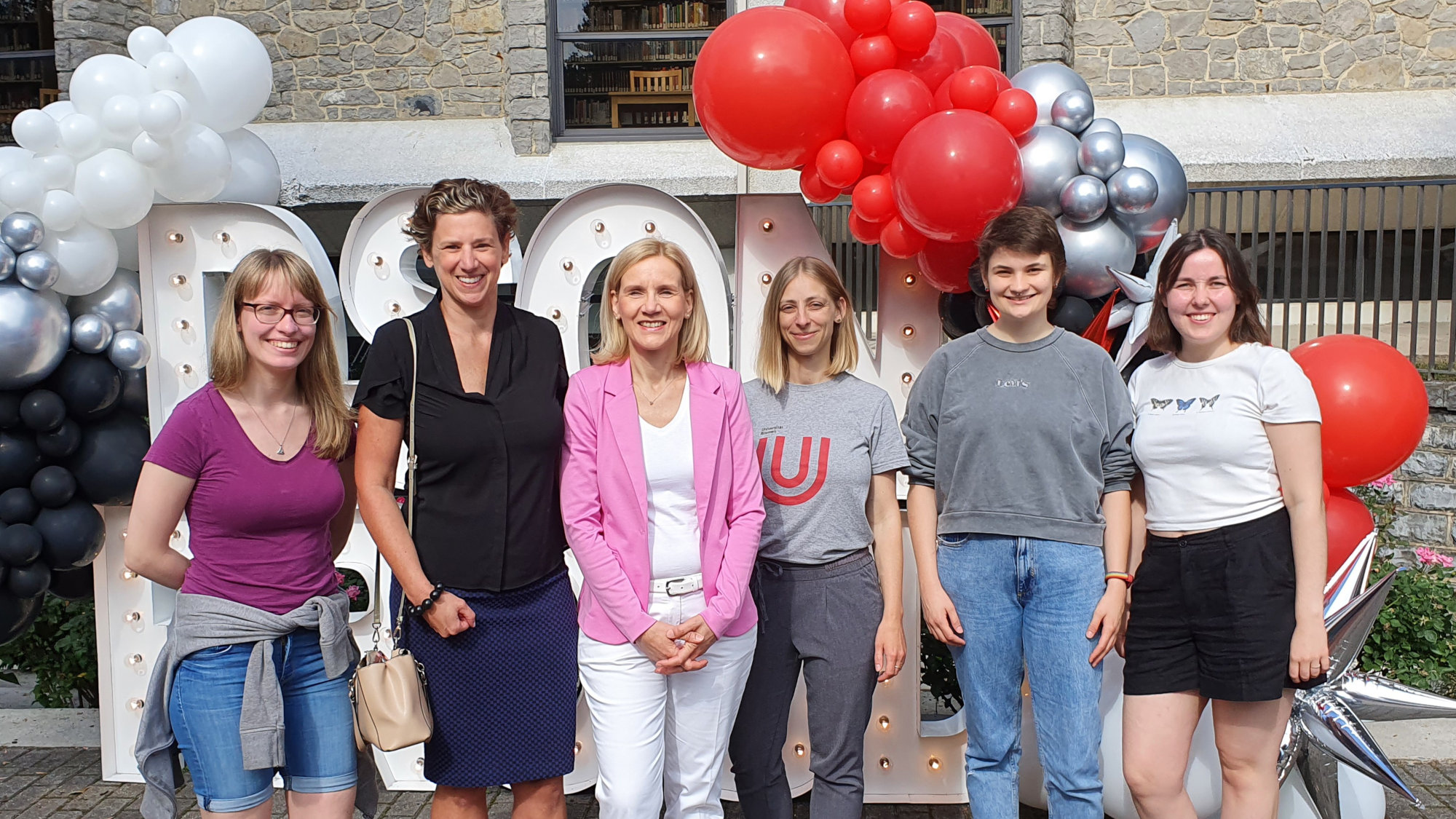 Stay Abroad at Dickinson College
Three students report on their experiences and impressions during their stay at our American partner university
Would you like to spend a semester or two abroad? The University of Bremen has a long-standing partnership with Dickinson College in Carlisle, Pennsylvania, USA. This provides the perfect opportunity for studying at a college in the U.S., since the exchange program is for students of all faculties. The best part: If you are accepted into this program, you will receive a scholarship for one semester or a full academic year at Dickinson College. The students Antonia Gabler, Viviana Ulloa de la Torre, and Sophie Schölling are currently doing a stay abroad at the U.S. partner university and report about their first impressions, why they decided to apply, and what they would recommend to anyone who is interested in a stay abroad.
Antonia Gabler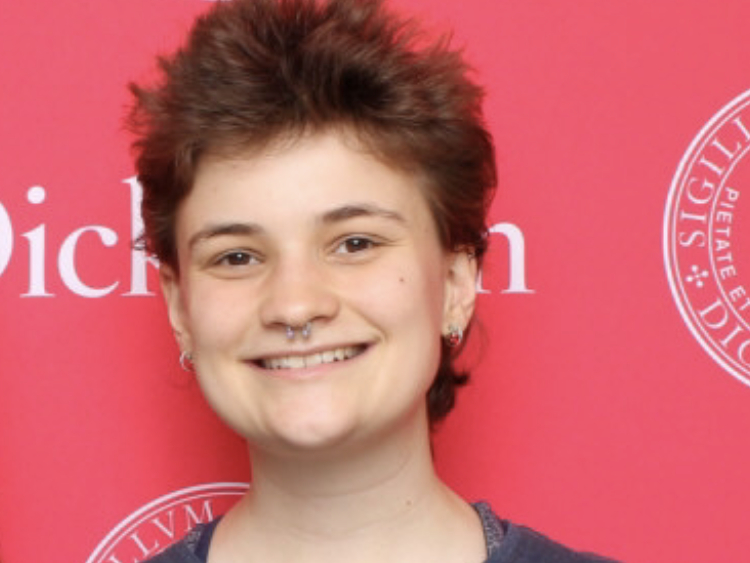 What are your impressions so far?
I have been very excited about Dickinson College and the campus community so far. We were very warmly welcomed and I felt I was in good hands from the very beginning. What I especially enjoy about Dickinson College is campus life and the campus community. There are many events for students and we have been warmly welcomed at all of these; I have already made many new contacts.
How did you become interested in applying for the stay abroad there?
I knew before I started at the University of Bremen that I would like to do a year abroad in the USA if I had the opportunity. Because of this, I began researching to see which partner universities the University of Bremen has in the USA which offer exchanges for my faculty. Also, during the very beginning of my first semester during preparatory coursework, I noticed the red Adirondack chairs.
Why would you recommend this program to others?
I would recommend anyone do a year abroad, because it is a great time for personal development and getting to know different perspectives. Why I would recommend Dickinson College in particular, is that there is a warm, welcoming community to receive you here and a great selection of courses – which all take place in small, intensive seminar groups, which I love – and clubs to participate in.
Viviana Ulloa de la Torre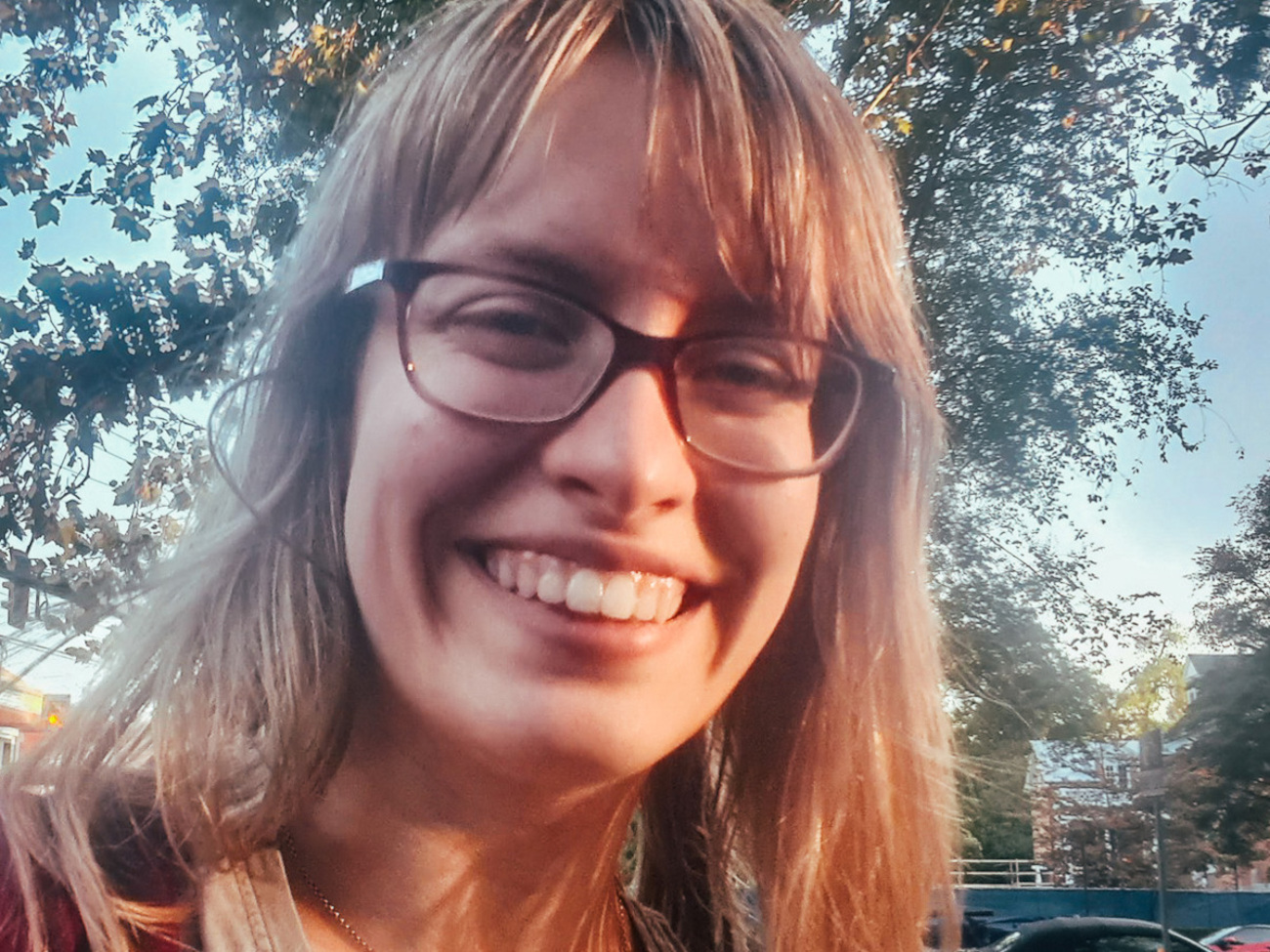 What are your impressions of the college so far?
The people are very welcoming and warm. Because there are fewer total students, it's easy to feel at home on campus and in the individual courses. When you say, "See you later," chances are very high, that you actually will cross paths with the person again. Establishing connections is easy because of this. The teaching staff also impressed me by knowing everyone's name by heart after the first class. The courses are quite time-intensive, but I haven't yet read a single text which wasn't interesting.
How did you learn about the opportunity to apply for a stay abroad there?
The University of Bremen holds an information week every November about stays abroad. While the scholarships for Dickinson College were presented with their own zoom session, they were also present in many other presentations about English-language stays abroad. The individual presentation pushed Dickinson College to the top of my wish list, since I learned that it is possible to gain experience teaching German during my stay.
Why would you recommend this program to others?
It's simply an unforgettable experience. I have only been here for about two weeks and have already made friends for life, whom I wouldn't have met otherwise. Many of these are from the USA, but others are also international exchange students, for example, from Spain or Egypt. Besides, it is a good opportunity to experience American college life and to try out courses, as well as the chance to further develop my own teaching skills.
Sophie Schöling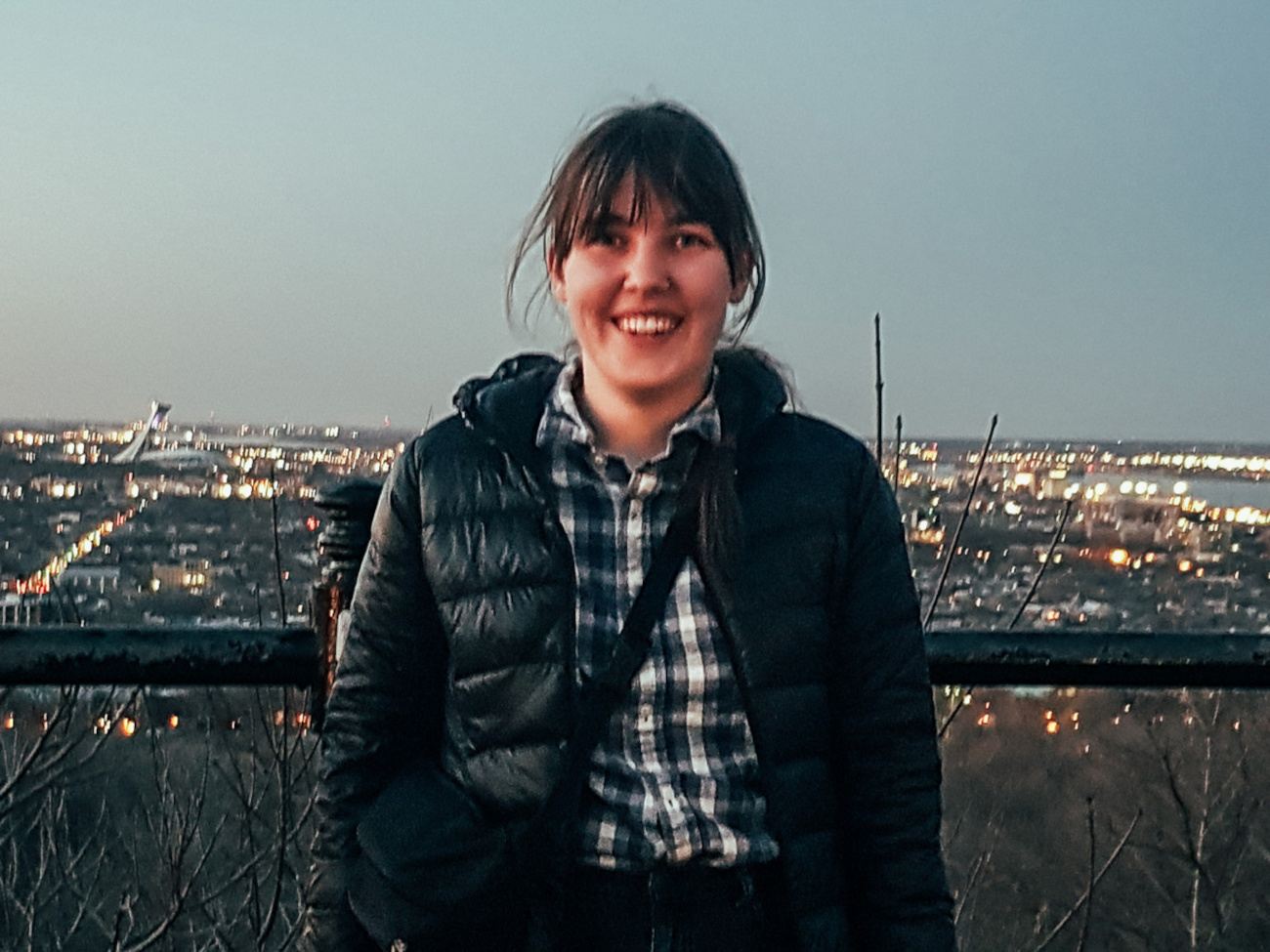 What are your impressions of the college so far?
The college is very cute – it feels like its own small village – with its own convenience store, fitness studio, and countless leisure activities. With just over 2,000 students, the campus is considerably smaller and easier to navigate than the University of Bremen. After just one week, I have the impression that I have already met most of the students somewhere. However, the fact that there is almost no public transportation does take some getting used to. But there are very nice college employees who drove us to various supermarkets in the first week.
How did you learn about the opportunity to apply for a stay abroad there?
Dickinson College has its own office in the Sportturm Building at the University of Bremen and promotes the exchange scholarship program. I learned about the scholarship when I saw a brochure in the Mensa cafeteria. I had always wanted to study abroad. The college appealed to me mainly because of its beautiful campus and its liberal arts concept.
Why would you recommend the exchange program to other students?
The exchange scholarship program at Dickinson College allows me to experience campus life at a private liberal arts college, with all the privileges that domestic students need to pay several thousand dollars of annual student fees for: small seminar groups, numerous campus events, well-equipped labs, gym, swimming pool, and much more. Another reason I particularly like the program is that all exchange students can freely choose their courses regardless of their field of study in Germany. You can choose art, dance, and theater courses, among others, as well as some interdisciplinary seminars. And besides learning, your stay at Dickinson College is an excellent opportunity to explore the surrounding area. Exciting cities such as Philadelphia or New York are only a few hours away, and Washington, D.C., Boston, or Pittsburgh are also easy to travel to (by U.S. standards). And Carlisle itself has a lot to offer, such as a small movie theater, several bars, cafés, and a cute pedestrian zone. You can even reach the famous Appalachian Trail from Carlisle.
Further Information on the Program:
More detailed information about the exchange at Dickinson College is available on the exchange program blog. In general, the application deadlines for a year abroad are January 31, if you want to start studying in August of the same year, and August 31, if you want to start studying at Dickinson College at the end of January of the following year. The International Office at the University of Bremen as well as the Durden-Dickinson-Bremen-Program, which is the representative of Dickinson College at the University of Bremen, will be happy to advise you. Please contact Dr. Janine Ludwig, academic director: ludwigj@dickinson.edu.