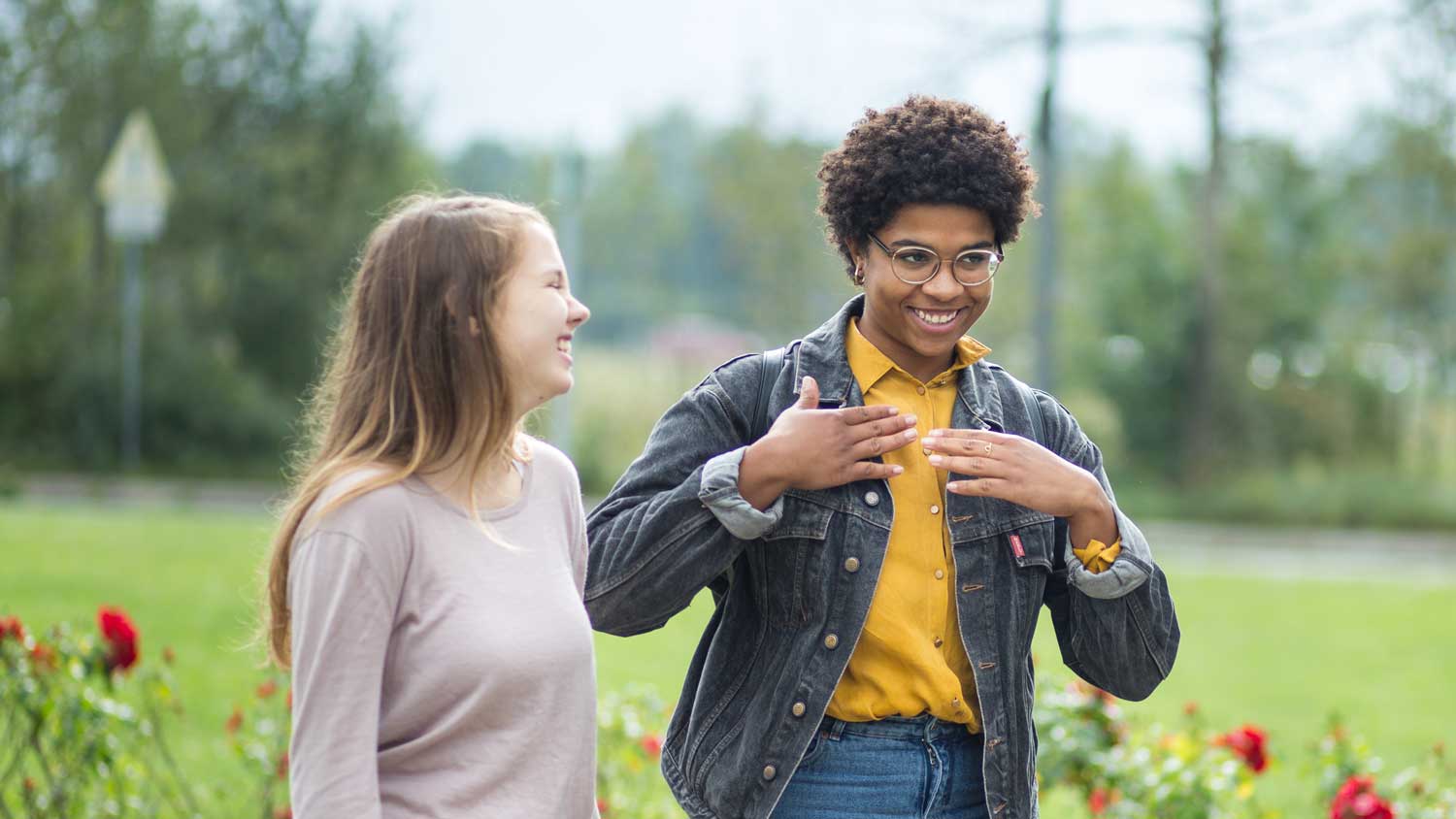 Taking a Peek at Student Life
Student guides support prospective students – even during the pandemic.
What is day-to-day life at university like? Any what is like to be a student? These are questions that prospective students often pose before and at the beginning of their degrees. Those who are interested can take a peek at student life before starting a degree – with the Student Guide Program at the University of Bremen. The service is taking place slightly differently this semester due to corona.
Staff from the Central Student Advisory Service assign a suitable person from a pool of around 100 student guides to prospective students, depending on their interests and desired degree course. The students from various disciplines provide prospective students an insight into their everyday life at the university and are available for questions. During the lecture period, those interested in studying can visit the courses from their preferred degree program together with the student guides.
"Generally, an online meeting offers nearly the same opportunities as a face-to-face meeting."
Due to corona, the program is currently being carried out differently. Compliant with corona, the guides are continuing their communications via video meetings, phone calls, or email. Which exact form is used is decided upon individually. "Generally, an online meeting offers nearly the same opportunities as a face-to-face meeting," says Sophie Kowalski, who has volunteered as a student guide for several years. However, she has determined one difference: "You often behave differently during conversations supported by technology. For example, you don't look into the camera but at the screen." This often makes it feel less personal and more distanced for Sophie in comparison to when she meets the interested persons face-to-face.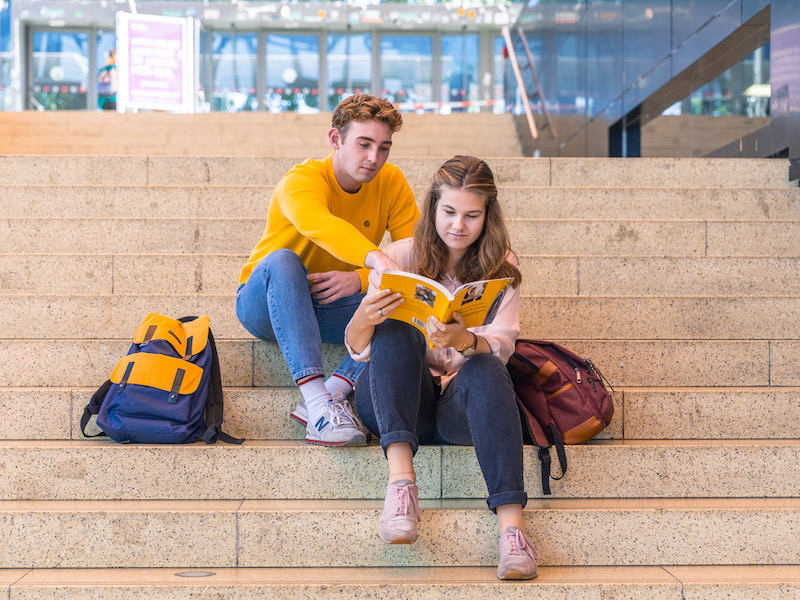 Don't Be Put Off by Digital Aspects
Student Lejla Semsi is also an experienced guide. She has a tip for everyone who is interested in studying at the University of Bremen: "Now during corona, I would recommend to not be put off by the fact that many things are digital and still try to make contacts. You shouldn't forget that everyone is in the same boat," she says. Even if it is not possible to go into a lecture hall at the moment, the students interested in studying can get a first insight into the degree workload and the subject-based contents by talking to students, reports Sophie Kowalski. She usually has to answer questions about the degree subject itself, university life, and Bremen as a place to live.
Offer for Those Who Are Changing Degrees
The Student Guide Program has even more to offer: It is also aimed at those who are already studying but want to go in a different direction. Whilst looking for a suitable subject, students who want to change their degree can also profit from the guides' experience.
"I Would Have Liked Such a Chance."
"The best aspect is being able to help others. I wasn't aware of the program before my studies and I would have liked such a chance," explains Lejla Semsi when asked about her motivation to work as a student guide. The religious studies and French studies student has been active within the program since 2017 and is happy to give tips: "The most important thing is being open and making use of the opportunities offered by the university at the beginning of your studies, for example during the orientation week."
Students who want to support prospective students during their orientation can train to become new student guides in the winter semester. Due to the unusual situation, training will take place online this year for the first time. Training is open to students who have studied for at least two semesters.
More Information:
Virtual campus for prospective student
You can find more information on the program and a registration form on the website
Information on training for new study guides: studienlotsen@uni-bremen.de