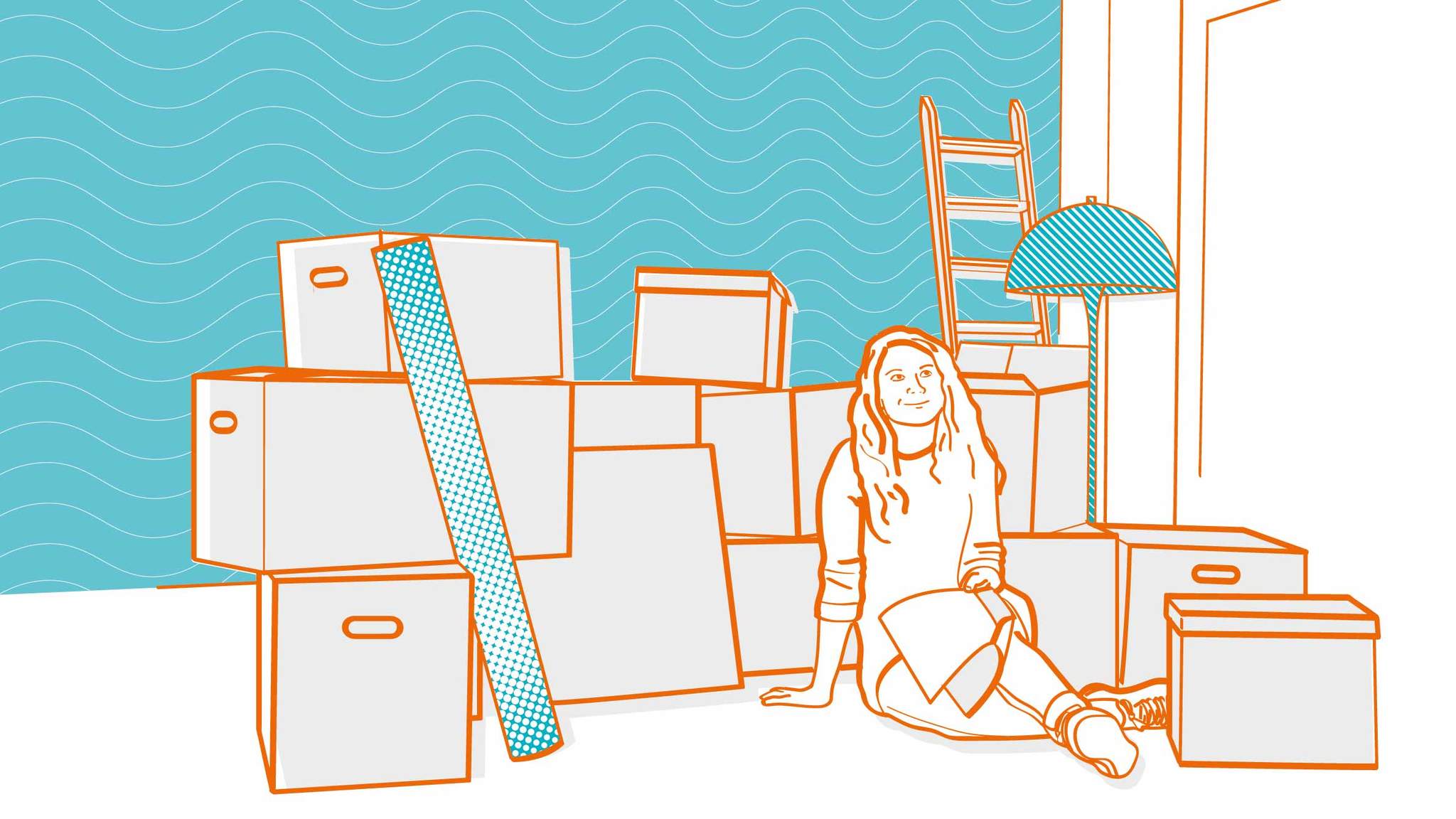 The Housing Adventure
How Bremen Students Live
"Are you already living somewhere or are you still looking?" is a question which many first semester students ask each other. Many of those who start their studies in Bremen are new to the city and are looking for their own or shared apartment for the first time. It can, however, take a while until something suitable is found. We spoke to three students about their experiences.
Alena has been living in Bremen since 2017. As it takes the bachelor student about two hours to get to Bremen by car from her home town of Norden it was obvious she would quickly have to find a place of her own in the city on the river Weser. She is very pleased with the one-room apartment she found in a quiet side street in the city's so-called Viertel district. "I was lucky and didn't have to look for a long time," recalls the 23-year-old who is studying cultural, communication and media studies at the University of Bremen. She only had to look at four apartments. It was only by chance that she was able to view her current home in the city's popular area. She didn't hear back from the landlords for a long time. "Then, out of the blue, I got a message about a viewing," recalls Alena. She subsequently had to respond quickly and, ultimately, got the one-room apartment.
"I was lucky and didn't have to look for a long time."
Alena, bachelor student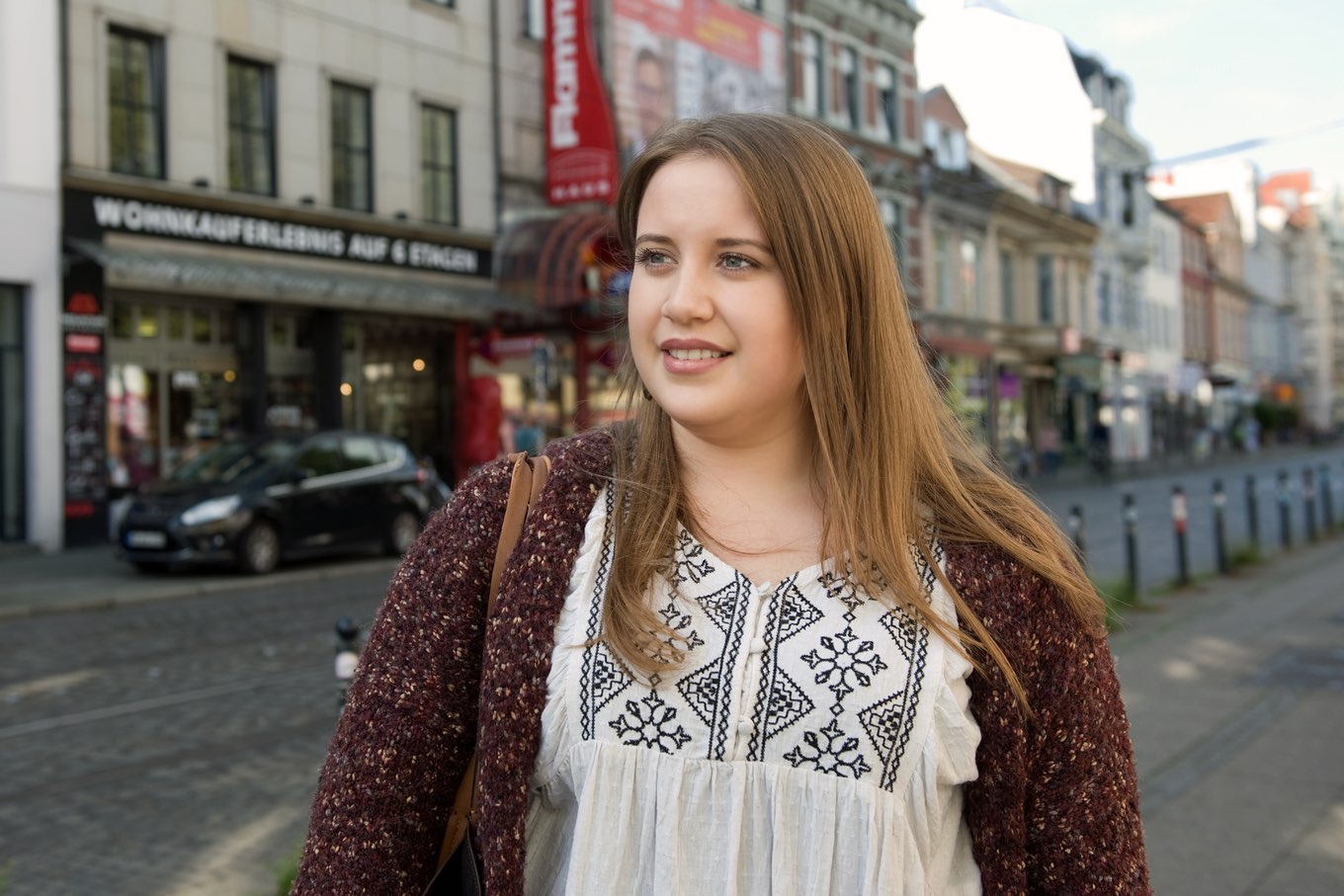 Well-Prepared for the Viewing
Alena found the apartment in the Viertel neighborhood through an ad on the internet, which only showed a picture of the outside and a terrace. This, along with the peaceful location and the charm of the old building was decisive for her. "If you come from the countryside where you are used to a great deal of space you need a little freedom," she says. After the viewing it was became clear that is was "love at first sight" and she immediately accepted the offer. Well-prepared as she was, the student also had a folder with all her details, ready for the rental agreement.
Now, after two years in Viertel, Alena can't imagine living anywhere else. She loves the atmosphere there and would find it hard to live without being as close to bars and cafes, restaurants, the river Weser and many activities as she is. "I wouldn't want to have to live without this." Alena would only have considered a shared apartment at the beginning of her search. "It can be great fun," she says. "But it's nice to not always have to consider others." What is more, everyone has their own idea of tidiness and cleanliness. However, Alena doesn't feel lonely in her one-room apartment. A fellow student became her neighbor by chance and has been living next door for a while. "We often help each other out and chat," she says.
Rooms in Shared Apartments Are also Becoming More Expensive
Nevertheless, the shared apartment is still the most popular way of living for many students: there's always something going on, it helps you make friends quicker and a room is often cheaper than a whole apartment. However, rooms in shared apartments are not available in limitless supply, says Christoph: "It seemed as though the search for my first shared apartment took forever," says the student who is nowcompleting his master's degree in computer science at the University of Bremen. The 25-year-old has moved twice and set up his current shared apartment himself a year ago with two friends. They heard about the flat in the Viertel neighborhood through another friend and Christoph likes living here.
However, a room in a shared apartment is no longer much cheaper than your own place. "The owners know exactly how to get the most money and often rent the rooms out for the price of a whole apartment," complains Christoph. He currently pays half his monthly income for his room. The costs are similar for Alena although she adds: "I think that's fine for the location and the apartment." These experiences of both students confirm the findings of a study conducted by researchers of the University of Bremen on student accommodation in Bremen and Bremerhaven (see article on page 14/15).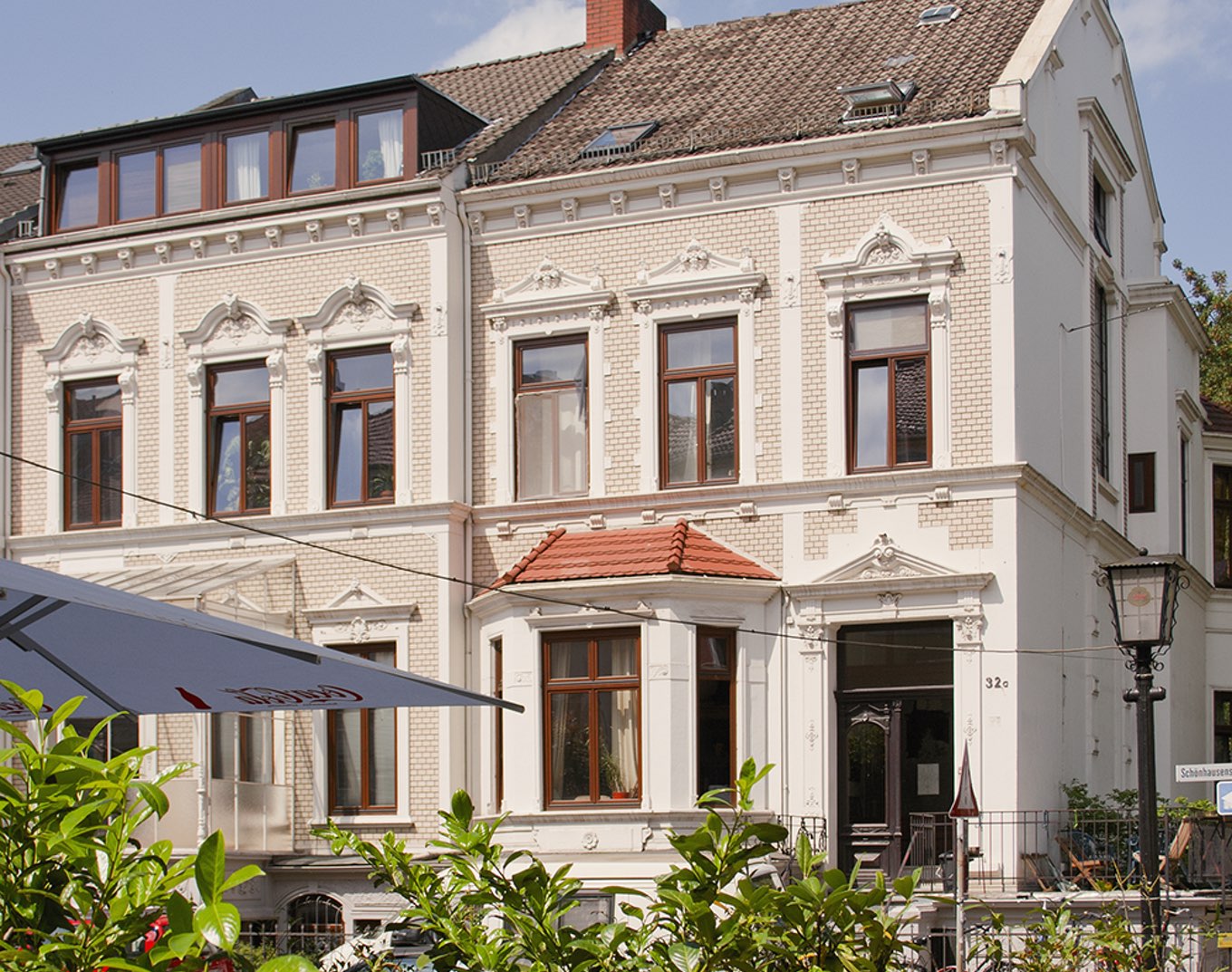 Living at Home with Parents as an Alternative?
Whilst many students often spend a long time looking for somewhere suitable to live and go from one viewing to the next, Bremen locals have it a little easier. Not only do they often know people from whom they can get good tips and advice but they are also often in no hurry to move from home. Quite the opposite, in fact, as living at home with the parents whilst studying is seen as an appealing option for many. This is also the case for Lara – the 20-year-old lives near Bremen. "It takes me 20 minutes to get into town by train. I don't mind it," says the bachelor student. "Staying at home with my parents spared me the stressful apartment search and means I can save the money from my part-time job," she explains.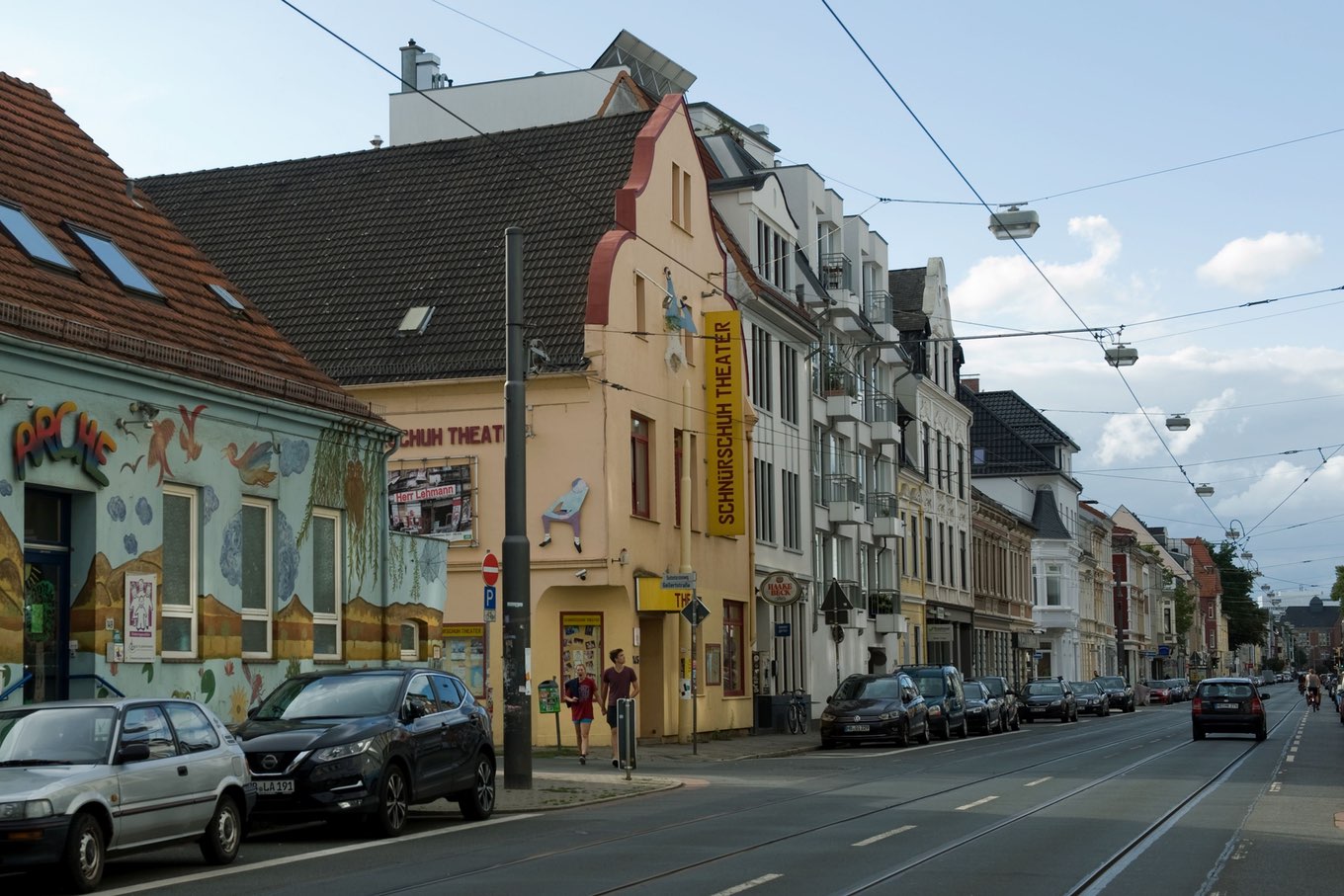 How and Where Do You Look for an Apartment?
What tips are there for the apartment search? Online portals such as "WG-Gesucht" (rooms in shared apartments), notices in supermarkets or the noticeboard on the website of the City of Bremen are good places to start. It is, of course, also worth putting your name on the Student Services Organization's waiting list for rooms. As the waiting times here are usually quite long, it is recommended you register early.
There isn't, unfortunately, an ideal way of finding an apartment or room. "There's always a little bit of adventure involved," says Christoph. It is only over once you have spent your first night in your new home. "But sometimes this is only the real start of the adventure," laughs the student.