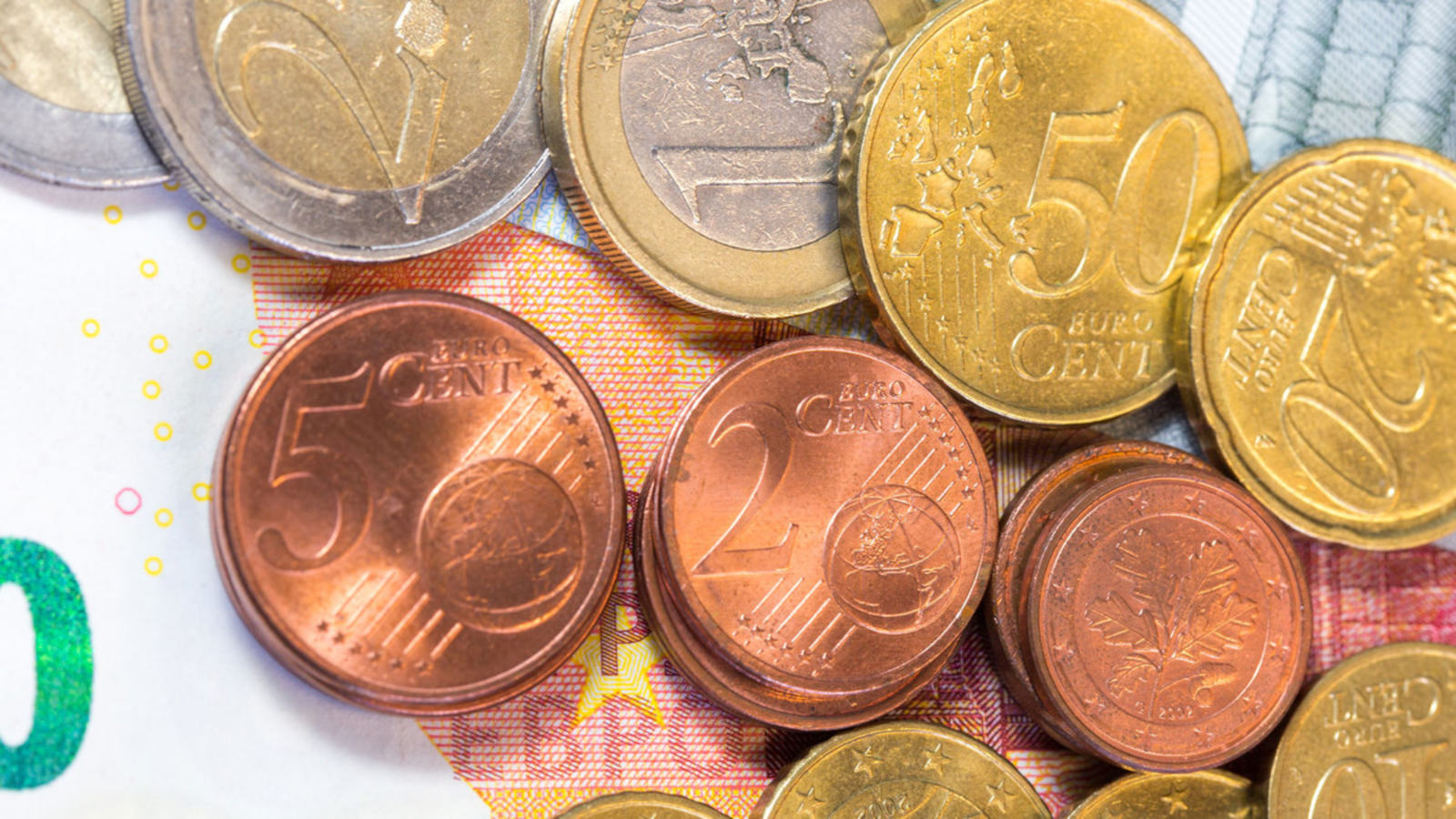 Tips for Financing Your Studies
Student Grants, Part-Time Job, Scholarship: Here Are the Most Important Sources of Financing for Students
Rent, heating, food, clothing, learning materials – especially those who move out of home to study have a lot of expenses. As a student, you may get some discounts, but the money still has to come from somewhere. Most students have several sources of financing. We have put together a list of five financial aids for you.
The First Source Is the Parents
They are legally obliged to finance your initial training, i.e., generally also a degree. However, some families are only able to afford full costs or not at all – especially if several children are studying at the same time.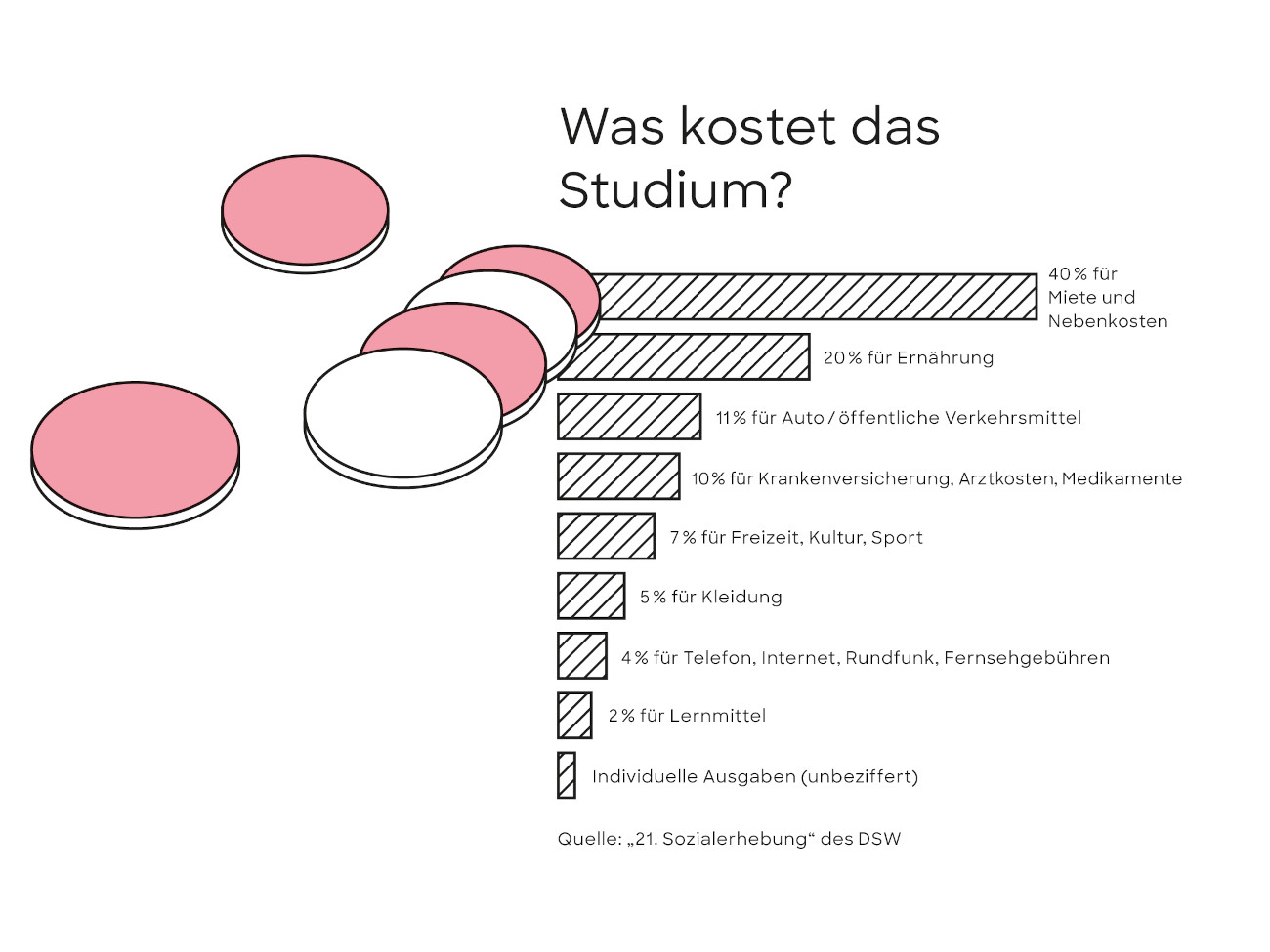 That's Why There Is the Student Grant (BAföG)
The abbreviation BAföG actually stands for Bundesausbildungsförderungsgesetz (Federal Education and Training Promotion Act), but often refers to the money with which the German state supports students. Depending on the income of the parents, this can currently be up to €934 per month. Half of it is a "gift," and the other half is an interest-free loan that you only have to repay when you earn enough later – and not all at once and only up to a maximum of €10,000. It is therefore worthwhile to clarify your entitlement at the BAföG office as quickly as possible. The Studierendenwerk Bremen provides advice on this.
From the winter semester 2022/23, the maximum student grant financing will be €934.
But What if You Are Not Entitled to a Student Grant?
The Studierendenwerks social counseling service will help you. You can find out, for example, which costs you can be exempted from and which social benefits you may have available. You can also ask any questions about jobs and social security.
The Quickest Solution Is Often to Work
Most students earn part of the money they need to live by doing jobs during vacation and semester time. It is important that these part-time jobs fit into your own learning plan. And it is even better if the activity has something to do with the degree course. On Stud.IP you will find new offers on an ongoing basis.
AThere Are Also Scholarships and Student Loans.
If you are already doing volunteer work or otherwise, you can apply for a scholarship that is awarded to students by companies, churches, parties, or trade unions, for example. The University of Bremen can also support students with the Deutschlandstipendium. In the event of an emergency, a student or educational loan from the bank can help. Unlike a "gift" scholarship, however, you have to repay the loaned amount with interest at some point. In return, the banks forego the usual collateral and interest rates.
Overview with links to BAföG, jobs, scholarships, and advisory services
Ersti Magazine
This text was published in the "Ersti magazine". As a first-semester student, you will receive helpful tips for starting your studies and the current semester. Find out directly from students at the University of Bremen where they like to learn on campus, what their day-to-day studies look like, and what activities they are involved in. The magazine is available as a printed edition on campus and can be downloaded online as a PDF (in German only).