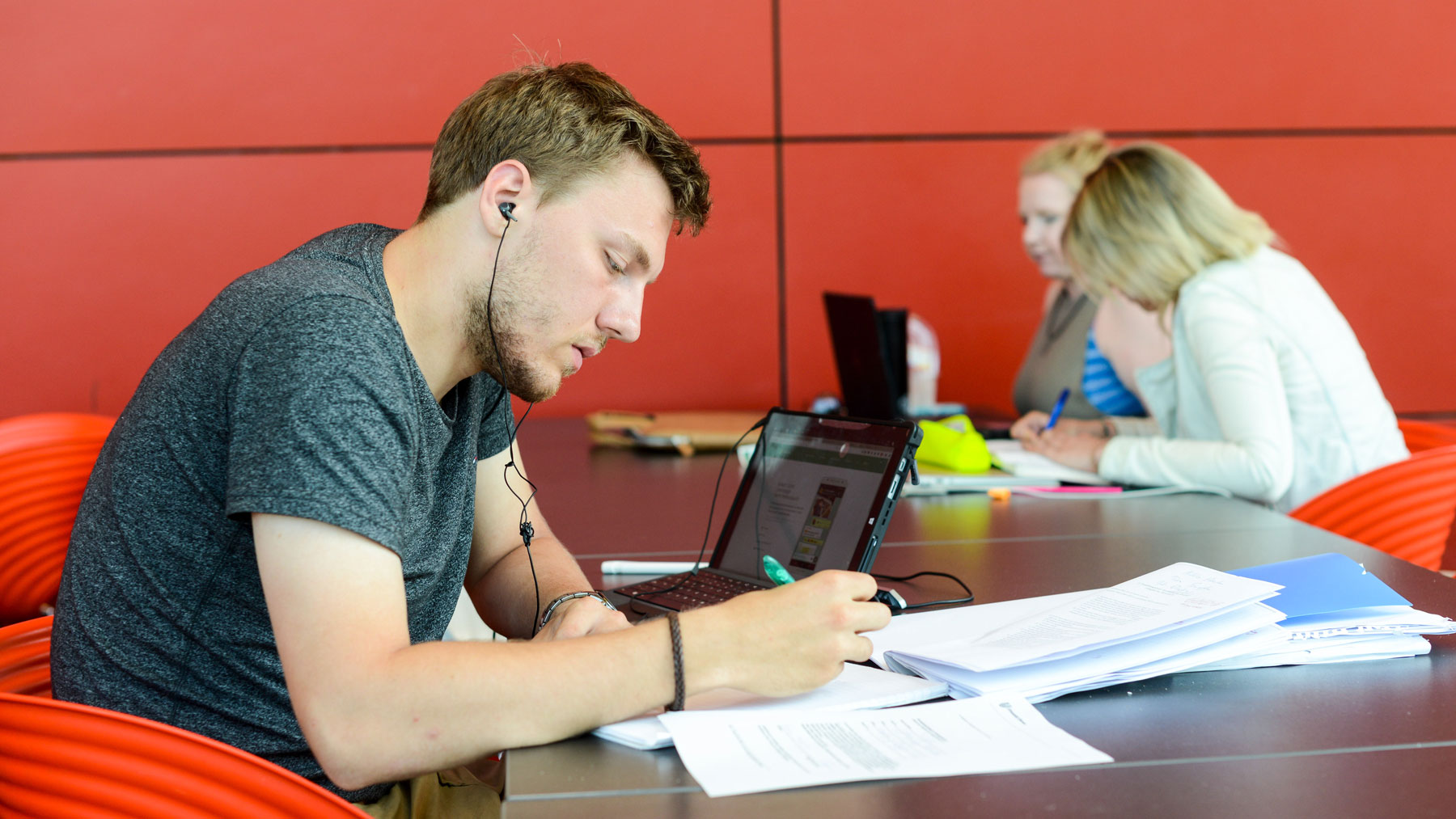 Self-Organization: a Good Plan Is Important
Lectures, exams, part-time work – with the right self-organization, you'll get through your studies well.
At school, things are much easier: you get a timetable and know your exam dates, but you also have fewer choices. It's different when it comes to studying. Here you have to organize your day-to-day life yourself. For some, it may even be the first time they have been able to organize themselves freely every day.
But beware: studying is a full-time job! Depending on the degree program, you will spend 20 to 30 hours a week at the university. In addition, there is the preparation and follow-up of courses, examinations, and writing papers, as well as reading and learning. In order to accommodate hobbies, part-time jobs, and friends in between, you need a good plan.
Tips for Self-Organization
1. Maintain an Overview
Get a weekly calendar – or a digital one – and enter all your appointments and deadlines, including your private ones.
2. Active Participation
Participate in lectures and seminars. In most cases, the handouts you receive are not enough. Prepare the learning content and sort the documents.
3. Plan out Examinations in Advance
Think carefully about when you want to take which exam. Start studying in time. It's best to build up routines, for example by always working in the same room at the same time. Make your own plan for when you want to have achieved what. And remember: turn off your phone and take breaks.
4. Seek Support
Don't hesitate to ask the Studierwerkstatt, the writing workshops, or fellow students if you don't know what to do. They will help you to adjust or stick to your plans.
5. Practice, Practice, Practice
Good self-organization doesn't materialize from nowhere. During your studies, you will constantly develop the ability to do so.
Ersti Magazine
This text was published in the "Ersti magazine". As a first-semester student, you will receive helpful tips for starting your studies and the current semester. Find out directly from students at the University of Bremen where they like to learn on campus, what their day-to-day studies look like, and what activities they are involved in. The magazine is available as a printed edition on campus and can be downloaded online as a PDF (in German only).