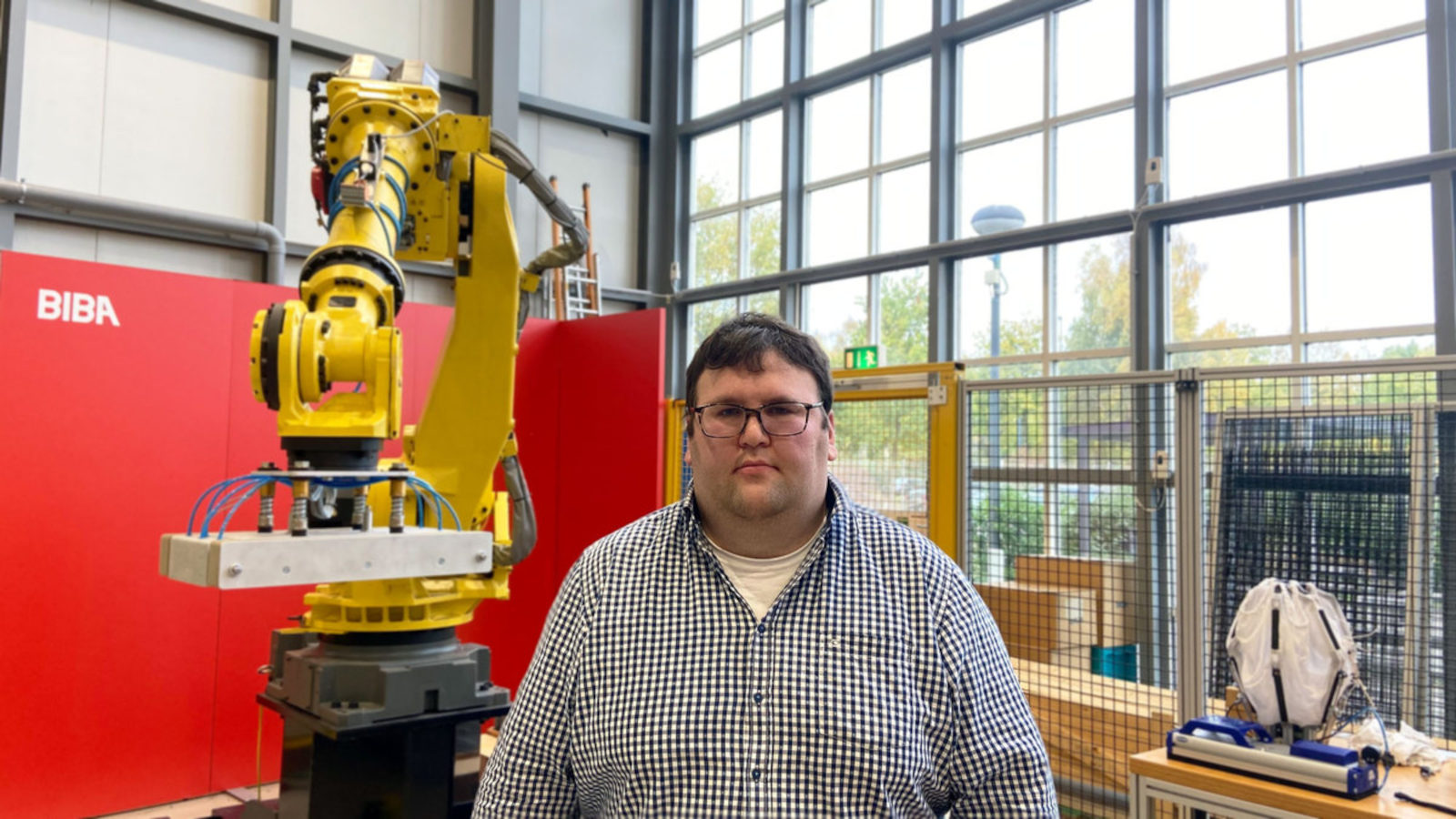 Training at the University: IT Specialist for System Integration
An interview with trainee Frederic Brückmann. Apply by November 18 for the next training year.
[IT]: Information Technology
**Frederic Brückmann is 31 years old and is training as an IT specialist for system integration at the Bremen Institute for Production and Logistics (BIBA) at the University of Bremen. He is in his third and final year of training. He found his apprenticeship through the "Aus- und Fortbildungszentrum" (AFZ) in Bremen, which cooperates with the university. They not only advised him on a type of training that would correspond to his interests and skills, but also supported him in the application process. In this interview, Frederic explains what you do as a trainee in the field of systems administration and what he particularly appreciates about his education at the university.
What does a typical working day look like for you?
We currently have three trainees in the department and are assigned our own projects every week or every two weeks, which we have to work on independently. Depending on the year of study, these vary in terms of difficulty and the time you get to work on them. We are supported by two employees. The projects cover different areas such as network technology, troubleshooting, support, and configuration of different systems. As a trained IT specialist for system integration, you take care of equipping employees' workstations with IT systems, the associated budget planning, IT support, and network and rights management. We also have to go to vocational school. How often you go to school a week depends on the year of your apprenticeship.
What project are you currently working on?
I'm currently working on a server that will function as a kind of collaboration tool. Research data and results can then be securely saved and displayed there, which can then be used for further research. I really like that all the projects we do as trainees are also used or expanded on in the workplace.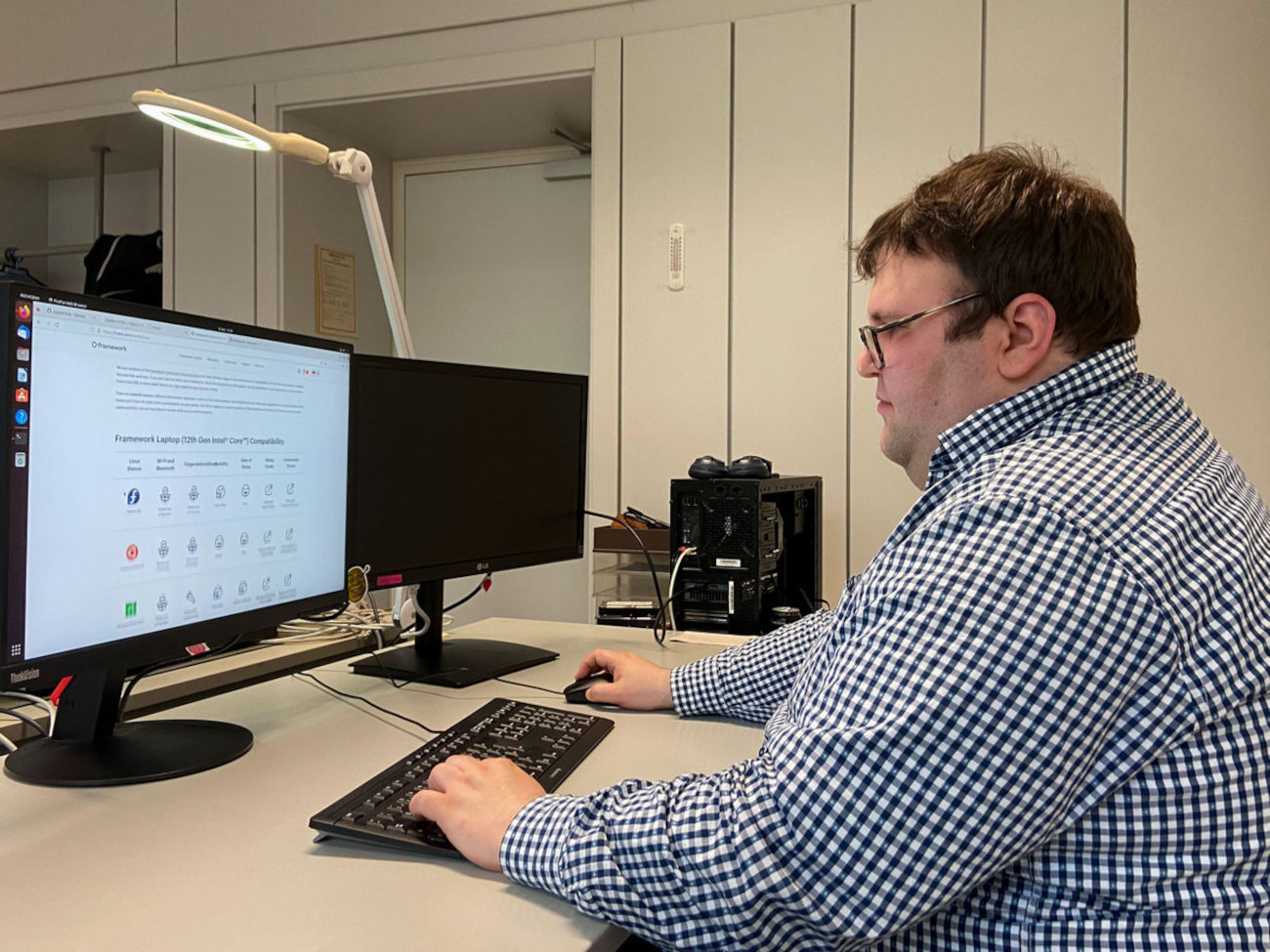 What do you like most about your training?
What I particularly like is the diversity of the work. The training allows you to quickly and easily familiarize yourself with other areas of IT. What's more, the job is in demand and the industry is ever evolving. I also like the working conditions at the university. The training is well structured and we get a good salary – in the first year, it's around €1,000 a month. The tariff conditions, such as the weekly working time of 39.2 hours and the company pension scheme, also apply to trainees.
Who would you recommend training at the University of Bremen to, and why?
Anyone interested in IT and who wants to learn more about it. It's a good way of getting a future-proof job. In addition, the university guarantees that every trainee will continue to be employed for one year after completing the course. It is often possible to even stay longer, because well-trained people are always needed.
Training at the University of Bremen
Does this sound interesting? Then apply by November 18 to start in August or September 2023. In addition to the specialist IT course, the University of Bremen offers many other apprenticeship programs – for example, as a chemistry or biology laboratory assistant, carpenter, electronics technician, or specialist for media and information services. You can find more information about apprenticeship programs and how to apply on the University of Bremen website.