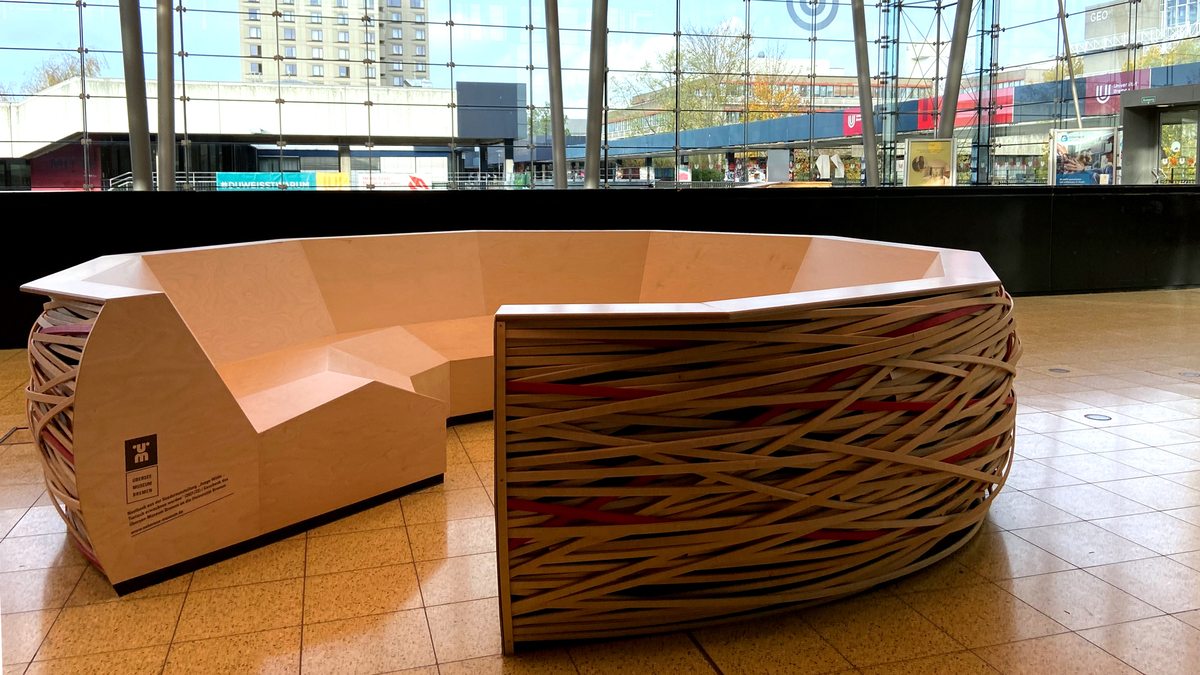 Where Did the Bird's Nest in the Glass Hall Come From?
Suddenly It Was There: All About the New Piece of Furniture on Campus
Anyone who has walked through the Glass Hall in the past few days may have already noticed it. There is a bird's nest on the top level. But don't worry; there's no giant robin laying its eggs here. But it might soon be the new hot spot on campus. The so-called seating nest – or nest bench – is made of wood, is 3.5 meters in diameter, and invites you to linger under the glass roof in the heart of campus.
It almost didn't end up at the university at all – but rather at a recycling yard. After the special exhibition "Young and Wild – Growing up beastly" at the Übersee-Museum in Bremen came to an end, there was no more use for the wooden nest. The exhibition focused on different animal species' offspring, hence the nest-like wooden construction. Fortunately, the museum's workshop manager Malte Hampe contacted Christiane Sarnow, head of the university carpentry workshop. Together they thought about how the unique piece of furniture could be used in the long term. The nest bench has now found its permanent spot in the center of the campus in the Glass Hall, right on the boulevard. Around ten people can sit there and chat, relax, or watch the hustle and bustle on the boulevard below. Christiane Sarnow and her apprentices took care of the construction's disassembly and reassembly, added additional ledges, fireproofed the surface, and gave the nest that certain Uni Bremen touch: a subtle red color.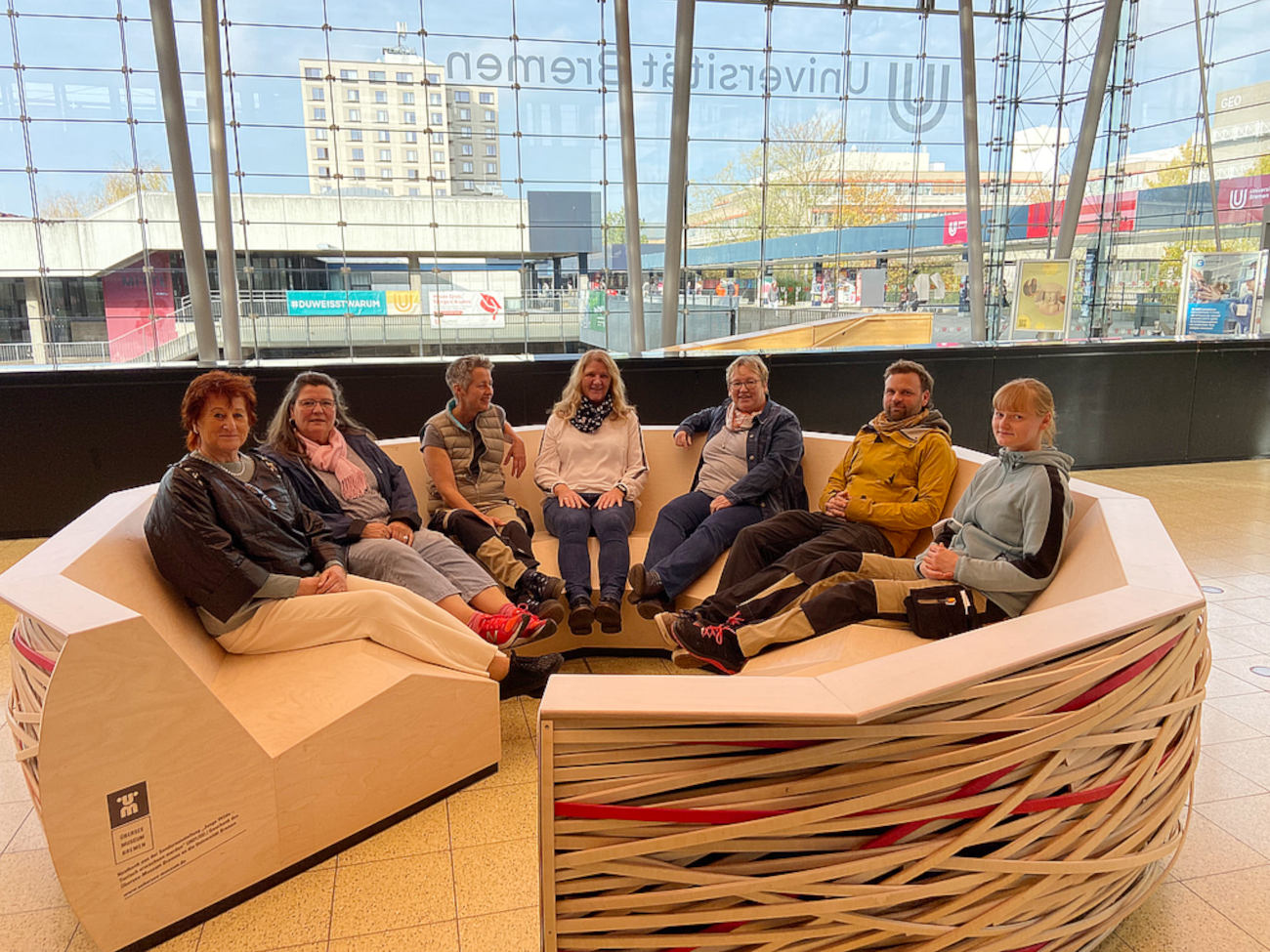 "I'm always a fan of knocking on each other's door and simply doing things. This type of cooperation should occur more often," says Director of Finance and Administration Frauke Meyer at the unveiling and inauguration of the nest bench. Between all the emails she receives every day, she was particularly happy about the one about the donation. The University of Bremen will continue to focus on making the campus more homey and comfortable. Further ideas about that were discussed right there in the bird's nest.