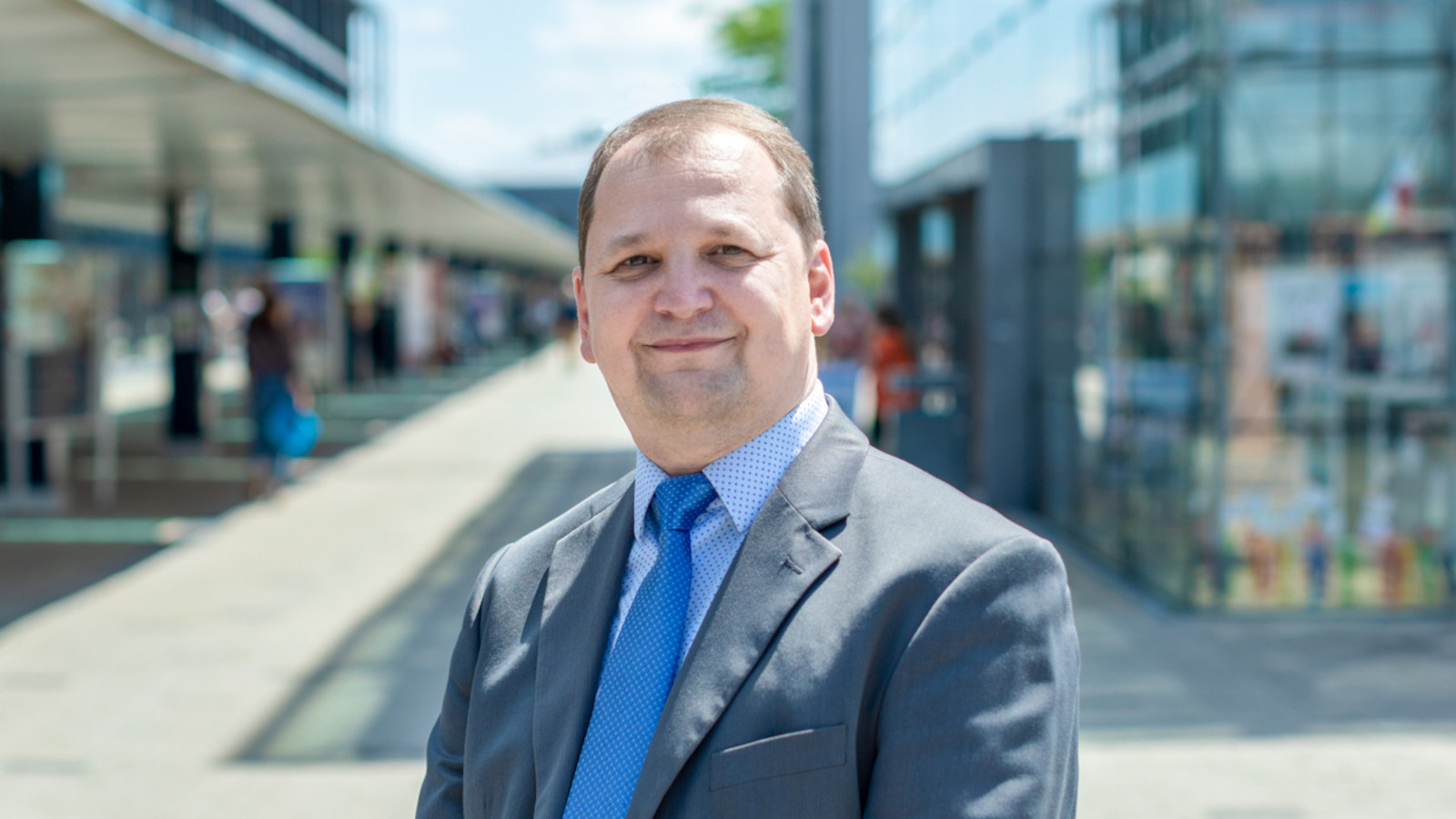 New members of the University Executive Board: Michal Kucera
Vice President for Research and Transfer
The President, Professor Jutta Günther, begins her term of office with three new Vice Presidents. The researchers will take up their duties for a period of five years. Among them is Professor Michal Kucera, the new Vice President for Research and Transfer.
Professor Michal Kucera replaced Professor Jutta Günther on September 1, 2022, after a term of approximately two and a half years. Kucera would like to promote interdisciplinary exchange at the university. "We should develop new ideas in the long term, beyond the Excellence Strategy, and look beyond the boundaries of individual disciplines even more than before. Sustainability, climate justice, and climate neutrality as well as data science would be excellent topics for this, in which the university could cooperate more closely with society, politics, and business to combine research and transfer into a single entity."
University of Bremen looks back on considerable successes
"The University of Bremen can look back on considerable successes. These prove that it has the potential to compete nationally and internationally for bright minds and project funding", emphasizes Kucera.
In his research, the 51-year-old examines the influence of climate change on the marine environment and its inhabitants in the older and more recent past. In addition to his role on the board of the Excellence Cluster "The Ocean Floor – Earth's Uncharted Interface," he has been spokesperson for the German–Canadian Research Training Group ArcTrain since 2013 and a member of the DFG Senate Commission on Earth System Research since 2017. From 2015 to 2019, he was dean of the Faculty of Geosciences, and since 2019 he has been an elected member of the Academic Senate of the University of Bremen.
Studies in Prague, PhD in Gothenburg
Professor Michal Kucera studied geology in Prague and received his PhD from the University of Gothenburg in Sweden. This was followed by stays in Santa Barbara in California, in London, and in Tübingen, before he moved to Bremen in 2012 to the Faculty of Geosciences and the MARUM – Center for Marine Environmental Sciences at the University of Bremen as Professor of Micropaleontology/Paleoceanography.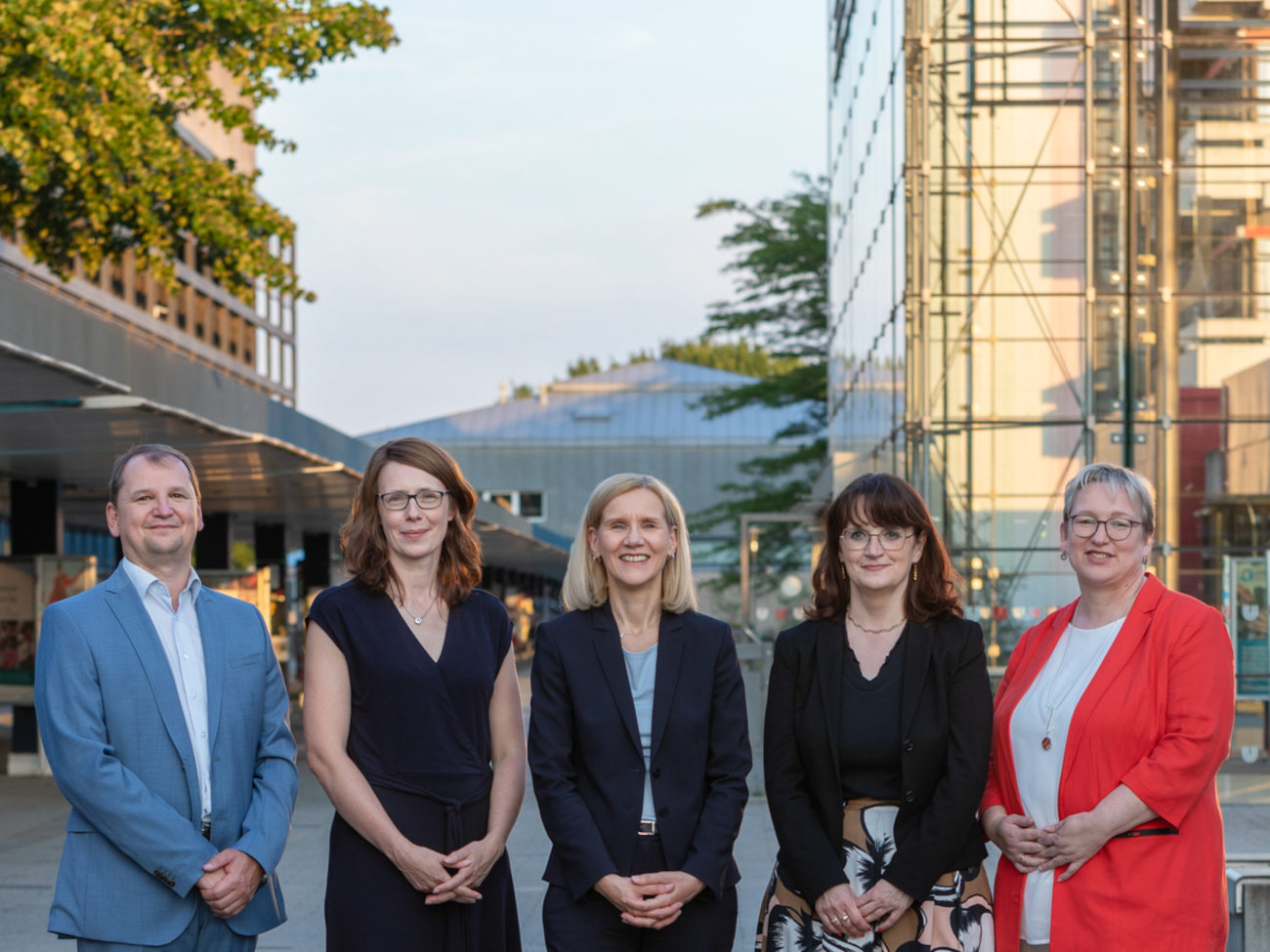 The New Team in the University Executive Board
Jutta Günther, President of the University of Bremen, has started her term in office with a new team of vice presidents: Professor Michal Kucera is Vice President for Research and Transfer. Dr. Mandy Boehnke is the new Vice President for International Affairs, Academic Qualification, and Diversity. Professor Maren Petersen is appointed as Vice President for Teaching and Studies. The new University Executive Board team comes from various faculties. It stands for dialog and participation and will strategically develop the University of Bremen together with Director of Finance and Administration Frauke Meyer.
Further Information
More about the new rectorate and its members can be found on the website of the University of Bremen. Click here for the press release on the new rectorate.