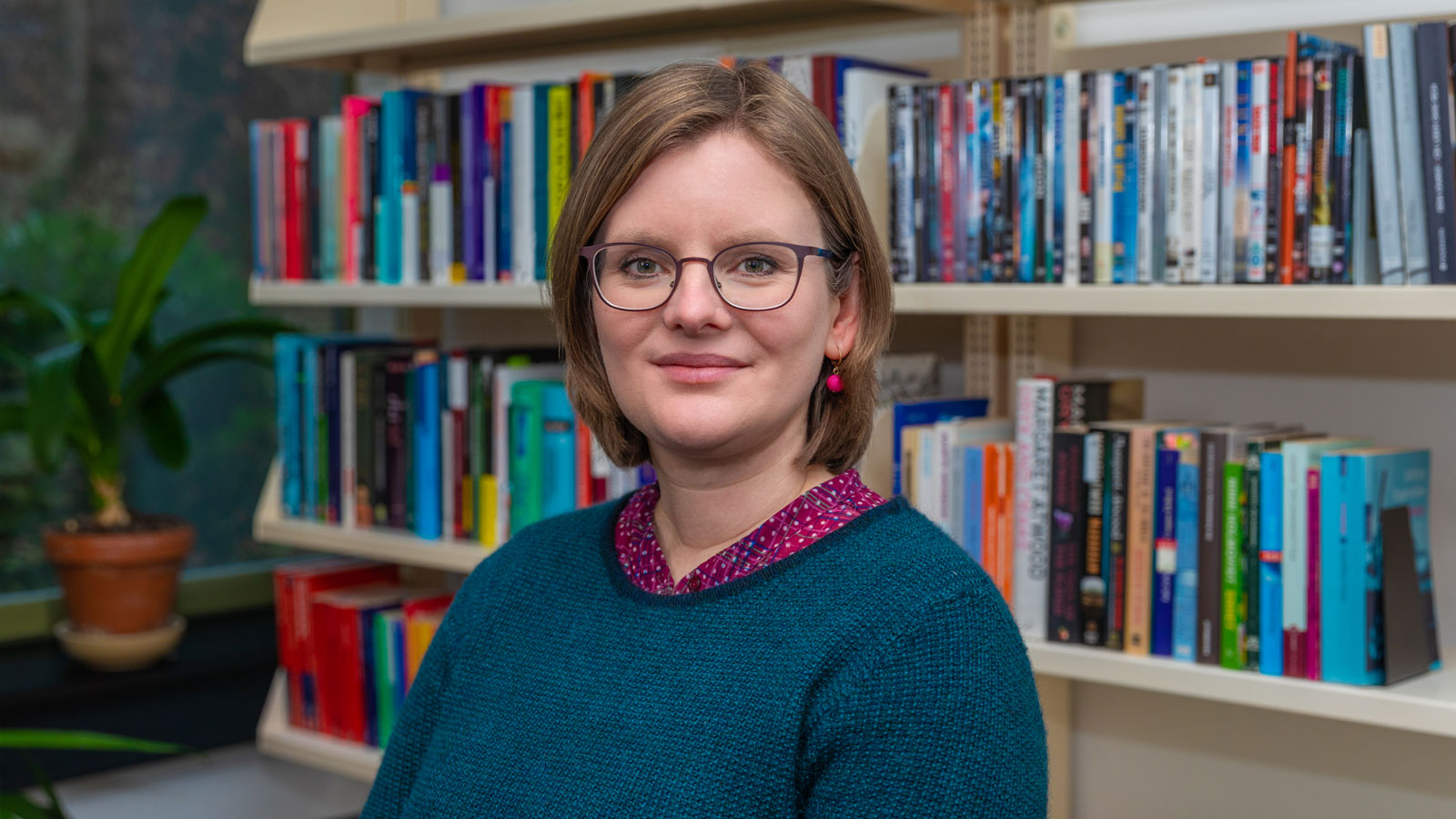 Public Health: A Matter of Ethics
Solveig Lena Hansen teaches public health ethics. Find out what it's all about.
The pandemic has changed a great deal. It has seldom been the case that there has been this much public and private dialog concerning health matters. Ethical aspects are also being hotly debated. The researcher Dr. Solveig Lena Hansen works on such issues in various fields. Since October 2020, she has held the role of university lecture of public health ethics at the University of Bremen and teaches public health students there.
At the beginning of her academic career, Solveig Lena Hansen had definitely not planned to one day be working on the ethical issues within the public health sector. As is often the case with jobs, special interests only develop once one has spent more time working in a particular field. This was exactly the case for Solveig Lena Hansen. She studied general and comparative literary studies and gender studies in Göttingen and Uppsala (Sweden). Yet the topic of her master's thesis revealed her special interest in medicine and the health sector. It was entitled: "Required Life. Analyses of Literary Representations of Organ Transplantation and its Fictional Dimensions." ("Benötigtes Leben. Analysen zu literarischen Darstellungen der Organtransplantation und ihren fiktionalen Dimensionen").
"The question of what literature can contribute to ethical issues really interested me," explains the post-doctoral researcher. And what can it contribute? "A great deal: scenarios are run through. It's about relevance and complexity of social relationships in the context of health and illness and we are confronted with valuations and options for action in fictional stories."
In 2014, when she was the first doctoral student to hand in her dissertation, which focused on reproduction technologies, within the newly established bioethics department of the philosophy faculty at the University of Göttingen, her topic was reproductive cloning with a focus on literature and ethics. "If you work on utopias and science fiction, you quickly come into contact with the topic: In discursive spaces, we consider ethical and sociocultural aspects of such technologies. This may illustrate aspects of the specialist discourse or introduce entirely new elements." In 2017, Solveig Lena Hansen received the early-career researcher prize from the German Academy of Ethics in Medicine for a paper on the role of dystopia for ethical discussions.
Social Inequality Becomes Visible in Matters Concerning Bodyweight
In contrast to cloning, the ethical aspects of another area on which the researcher focuses intensely in her research and seminars are less obvious: bodyweight and obesity. As if under a magnifying glass, nearly all areas of public health can be found in this field: social equality, inequality, health care, matters of nutrition, prevention, as well as stigmatization. "The topic very clearly has a political dimension," states Hansen. "The question is: how can we enable people to have a good relationship with their bodyweight and care well for themselves? And who holds responsibility for this?" With a focus on advanced age and one's course of life, Hansen and her colleague Dr. Merle Weßel from the University of Oldenburg were able to acquire impulse funding for this topic from the Association of North German Universities.
Films and Literature in Seminar
In the seminars that she gives within the Faculty of Human and Health Sciences, she takes a deeper look at ethical health topics by watching new and old films with her students and initiating discussions. For example, in the winter semester 2020/21, she analyzed the pandemic series "Sloborn" according to different ethical aspects. She has even been able to use the historic thalidomide scandal and the corresponding film to analyze many ethical aspects and investigate society's way of dealing with disabilities and ethical research issues in pharmaceutical development, for example. Hansen tested the incorporation of films in ethical discussions in two public film series in Göttingen, for which she was honored. In 2013, she received the Prize of the Foundation Council of the University of Göttingen.
Teaching Also Means Learning from Students
"Continually participative and discursive." That is how she describes her teaching approach. This means that she doesn't just stand at the front and teach but rather enters into discussions with the students. Hansen states that she also profits from this. Many of her students have already completed vocational training to become a carer or physiotherapist, for example. This leads to there being many case studies with practical relevance in the seminar. "I learn a great deal from my students. I would miss out on so much knowledge and so many ideas if I were to ignore their wealth of experience."
Teaching is certainly a matter of the heart for Solveig Lena Hansen. "Good ethics knowledge is so important," she emphasizes. After all, in her seminars she can make young people aware of ethics. Young people who will one day work in different and also decisive areas within the health sector - for health insurance companies, authorities, and clinics. And ethical issues and conflicts will surely be part of their day-to-day lives there.