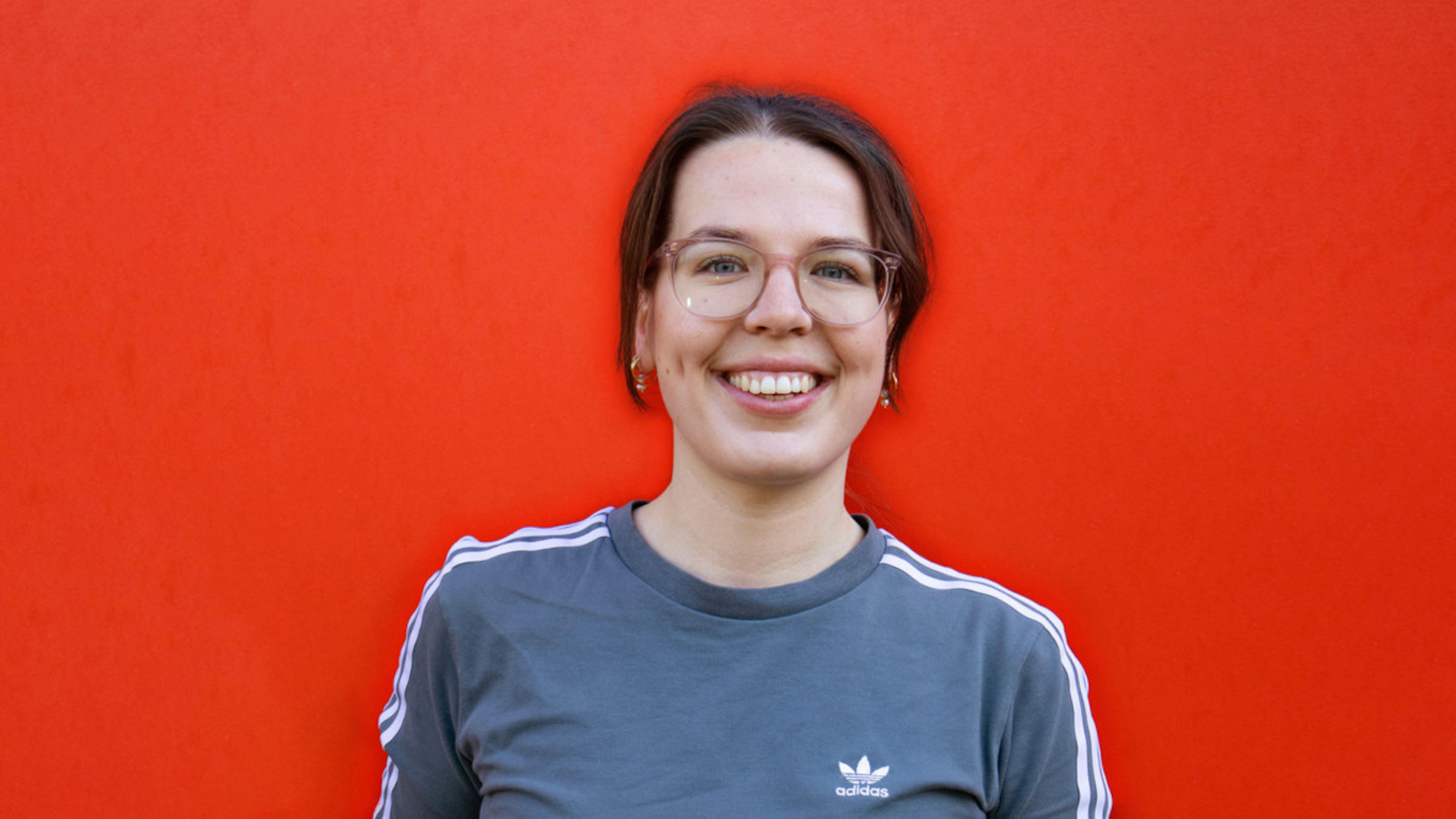 This Is What Everyday Life at Uni Looks Like for Student Joana
How does a typical day at the University of Bremen looks like?
The semester is almost over. It's a good time to take a look back at everyday student life. Joana is pursuing a degree in Cultural Studies and Media and Communication Studies and told us about her everyday life during the semester.
What's your life like as a student?
Joana: Except Fridays, I had this semester events at the university every day, including both lectures and seminars. In addition, I had to set aside time for literature research as well as course preparation and follow-ups. This means that you not only have to plan time at the university, but also for reading texts and meetups for group work. It's worth noting that the workload can vary greatly depending on the time spent in the semester and the degree course. Some have exams and submissions during the semester while others write several exams during the semester break. That's why it's important to find your own pace and practice good time management.
What tips can you share about how best to organize your day-to-day studies?
Joana: For group work, I recommend organizing the meetings before or after the seminar for which you are required to work together. You can make appointments at the library or the study rooms of the university, for example. This also helped me to learn on my own, as I am always better able to concentrate at university than at home. Nevertheless, you can also bring variety to your routine by going to the cafeteria or sitting on the university lawn. It's always good to be productive, but it's also important to interact socially and find a balance between learning and leisure.
Another tip would be to have the courage to try something new. My degree course offers various forms of learning to experiment with: lectures, audio books or films – the choice is mine. This ensures that the other aspects besides the relatively serious scientific work are not lost.
What do you like most about studying?
Joana: I like the freedom it offers me to put together my own timetable. It means you get to study according to your own interests. It also allows you freedom during semester breaks. What is your day-to-day student life like? Term papers can, of course, be written from anywhere in the world. I don't think you'll ever have as much time to travel flexibly as you do during your studies.
But this certainly creates challenges, doesn't it?
Joana: Yes, that's true. It is difficult to make a smooth transition from lectures to the holidays every semester. You move from a relatively well-structured day-to-day life to totally independent work, which requires a certain degree of discipline and organization.
How did you solve this for yourself?
Joana: It's always good to exchange ideas with others who are similar to you. You can get together to write or learn together. I met up with friends who were also studying at a café at a fixed time and built up my own routine. Doing something nice together after such learning sessions are an added motivation.
What do you particularly like about the University of Bremen?
Joana: The university is small enough and allows you to meet the same people often and establish a connection with your degree course. I actually know all the lecturers at my institute. They go to great lengths, be it answering emails or preparing course-related materials and activities. I also like the structure as a campus university, with all important buildings, such as the library or the cafeteria, within walking distance. The university may be located on the outskirts of town, but it's close to the university lake, the Bürgerpark, and the Universum Bremen.
Ersti Magazine
This text was published in the "Ersti magazine". As a first-semester student, you will receive helpful tips for starting your studies and the current semester. Find out directly from students at the University of Bremen where they like to learn on campus, what their day-to-day studies look like, and what activities they are involved in. The magazine is available as a printed edition on campus and can be downloaded online as a PDF (in German only).
More Tips for Successfully Organizing Your Studies
The student workshop provides support, for example, with techniques and methods for learning and for writing term papers and theses. More information about the Studierwerkstatt of the University of Bremen can be found on the website.