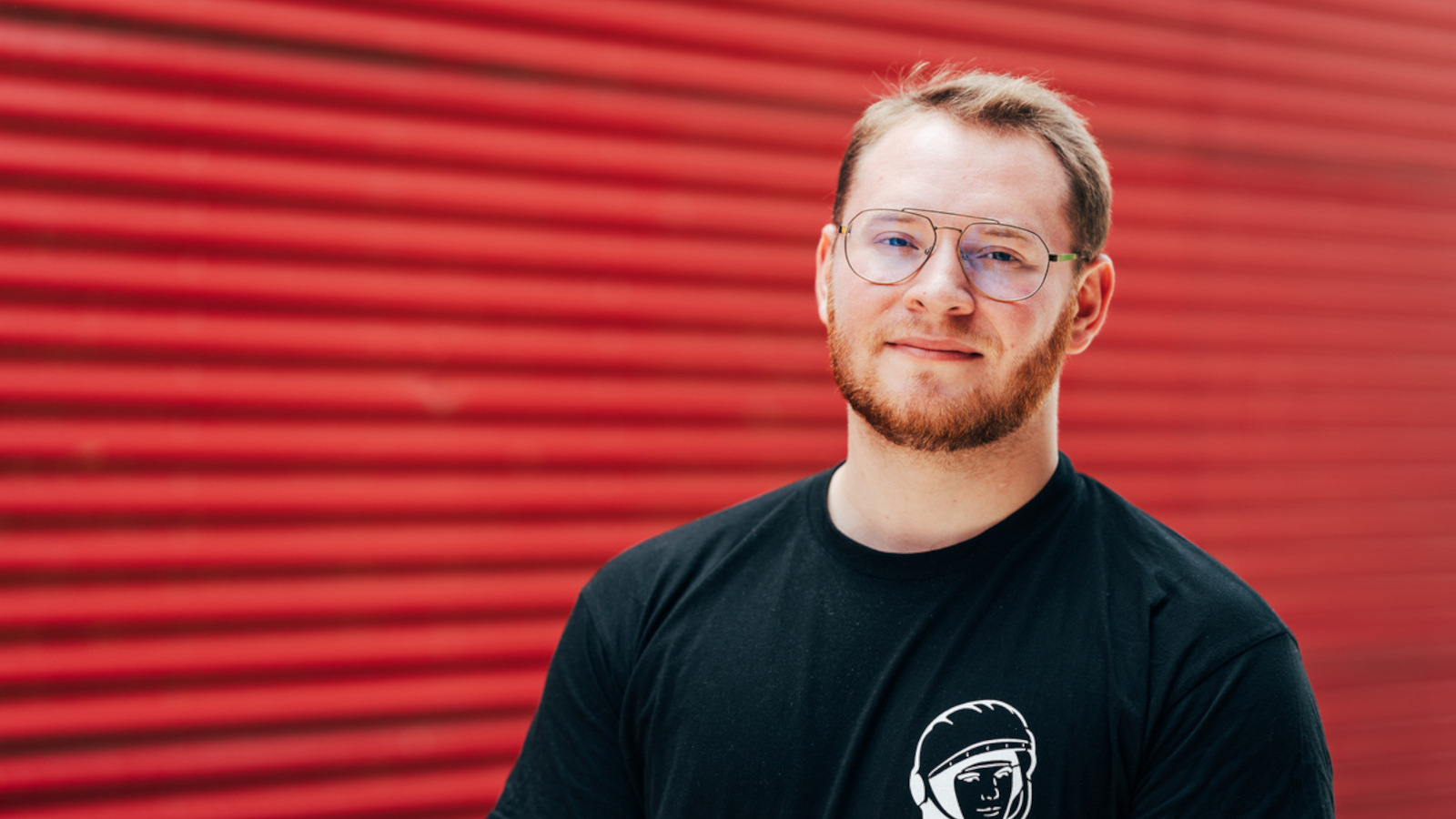 A Degree at the University of Bremen? Benny knows WHY
Prospective students have until July 15 to apply for degree programs with restricted admission. Master's degree student Benny knows why he would recommend it.
Benjamin Stippel is pursuing a master's degree in Space Engineering at the University of Bremen. The 26-year-old deliberately chose Bremen – the "Space City" – for his master's degree. He completed his bachelor's degree in aerospace informatics at Julius Maximilian University in Würzburg. Why Bremen? Why space? Benny tells us in an interview.
Benny, why Bremen?
I was familiar with ZARM, the Center for Applied Space Technology and Microgravity, from the REXUS/BEXUS project. This abbreviation stands for "Rocket and Balloon Experiments for University Students," in which I participated with 20 other people during my bachelor studies. During the project, I was asked if I would like to come to Bremen now that I had finished my bachelor's degree. They said there are great opportunities at the University of Bremen in the field of space studies. In
2019, four of us, invited by the academic advisor at the time, Professor Rodion Groll, went to Bremen for the kick-off event of the master's program in Space Engineering. It was simply a great experience. Rodion Groll took us to the cafeteria and we talked about all kinds of things. It made me realize that I'm not just some number here. After a great chat, we went to ZARM, where Torsten Lutz gave us a two-hour tour of the Drop Tower, even though we didn't have an appointment. It was crazy how nice, caring, and hospitable everyone was. Without lots of communication, without anything: you're there, you're in. That's when it was clear to me that I would apply for the master's program in Space Engineering. And why Bremen? Not even most people in Bremen realize that their home is an absolute space city. Industry, research, and know-how are concentrated in a single city in Bremen. The whole world is represented and all subsectors of the space industry come together here. I also applied in Stuttgart and Munich, but Bremen was always my favorite.
What skills do you need to study space?
At this point, I would like to ease the fear of anyone who is toying with the idea of studying something related to space travel and space: Take the plunge! People always think that only the most talented engineers, physicists, and mathematicians study and work in the field but this is not true at all. For example, I was lucky that I didn't need a certain grade for Space Engineering. The basic knowledge required is what you need in any engineering course: knowledge of physics, mathematics, and, perhaps as the icing on the cake, knowledge of mechanical engineering. What is much more important is a passion for the subject and the pleasure of working on it.
What is it about the master's program in Space Engineering that you find so enjoyable?
In Space Engineering, we work towards not becoming specialists in a specific sub-area, for example in the field of thermal systems or satellite construction. We get a comprehensive overview of the entire subject of space travel and can work in practically any sub-area. We also get to understand the big picture, which you need, for example, as a project manager.
What are your specific career goals?
I'm currently working at ZARM alongside my studies, and I'm really enjoying it. I can well imagine staying at ZARM. I would find it interesting to work in the field of rocket propulsion. However, that is what many people want. It can also be boring, since rocket tests are rare and it is exactly those events that are fascinating. Apart from that, I find working on habitats interesting, i.e. developing settlement scenarios in space, similar to our MaMBA project, the "Moon and Mars Base Analog" project.
What advice do you have for new students in the field of space and space travel?
Start working in your field early in addition to your studies. At Airbus, at ZARM, or at DLR, because you can gain deep insights into how things actually work. Many lecturers at the University of Bremen are then your bosses and that is a tremendous benefit. It's so important that you actually practice what you're studying.
Profile:
Benjamin Stippel comes from the German region of Franken and came to Bremen to study for a master's degree in Space Engineering. The 26-year-old is part of the student marketing campaign #DUWEISSTWARUM. Learn more about Benny's university experience and why studying at the University of Bremen could be the right thing for you:website DUWEISSTWARUM.