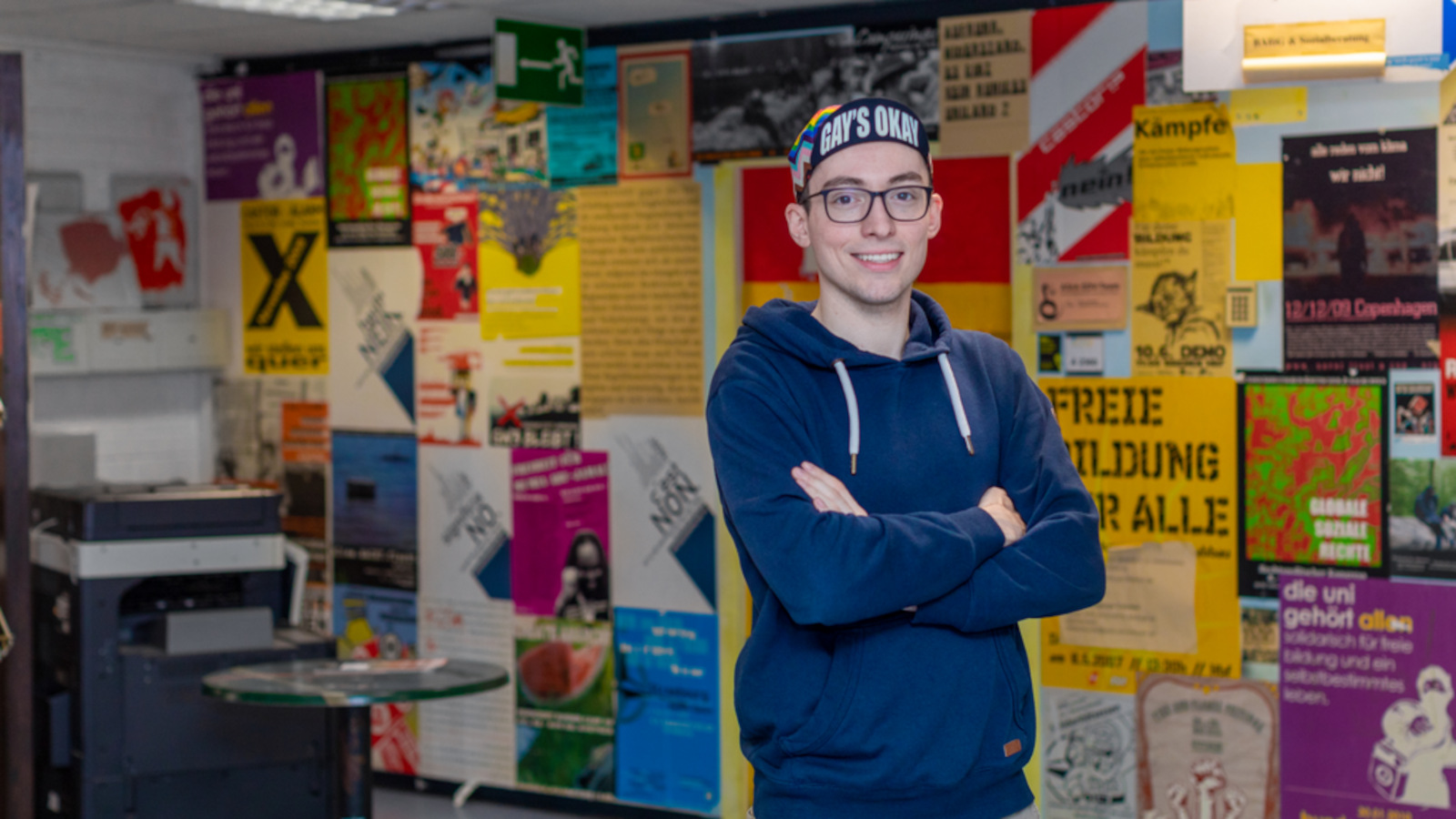 What brings you to the AStA Student's Union?
In this interview, Florian Walter, sustainability officer at the University of Bremen's AStA Student's Union, explains why he is involved in university policy.
Florian Walter was already an active member at Fridays for Future during his previous studies in Karlsruhe. It was there that he realized his studies and values don't quite fit together. He subsequently moved to Bremen where he went on to earn a bachelor's degree in sociology. Here, he joined the Students for Future initiative and became involved in university politics. He has been active involved with the AStA Student's Union since 2021 – initially as an employee in the semester ticket office, since August 2022 as a sustainability officer, and since October 2022 also as a semester ticket officer. What motivates you, Mr. Walter?
In the beginning, I was disappointed and outraged that, despite so much research, so much knowledge, we humans often fail to make the best decisions. This is particularly apparent when it comes to sustainability in politics. It was this realization that led to my decision of wanting to make a difference. And the Students for Future and the AStA Student's Union is the perfect place to make that difference. Although the processes are at times lengthy and tough, we have managed to achieve a lot.
Could you tell us more about your achievements?
For example, prices for vegan dishes at the Bremen Student Services Organisation have remained constant this semester, despite inflation and the energy crisis. This is something we negotiated with them. We also managed to keep the utility costs in dormitories constant, with only a marginal increase foreseen in the summer semester, unlike in other places of study. But our greatest achievement, albeit not on a material level, is that the topics of sustainability, climate justice and climate neutrality have taken center stage at the university. We were able to contribute to the fact that the entire university is currently undergoing a socio-ecological transformation.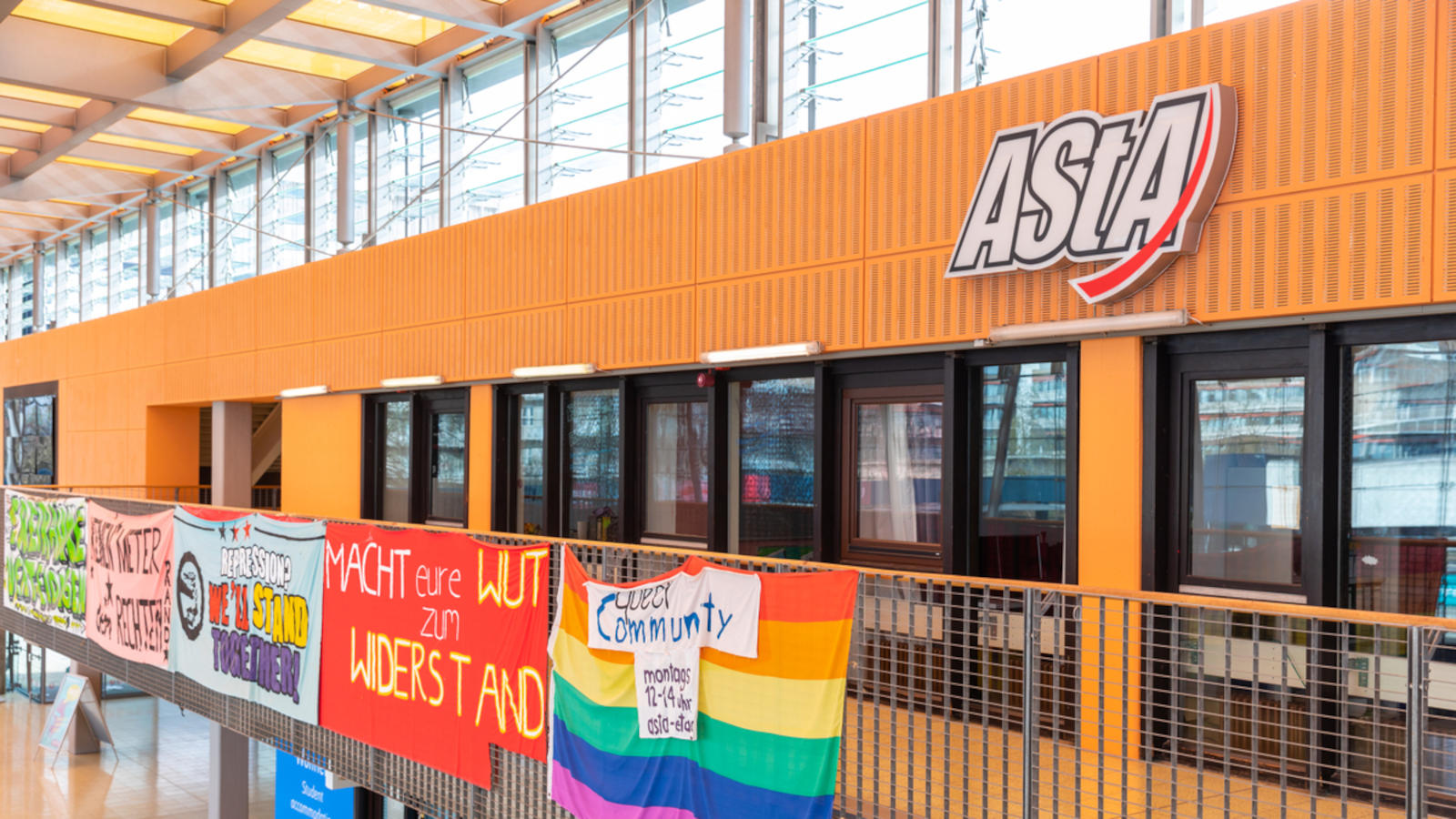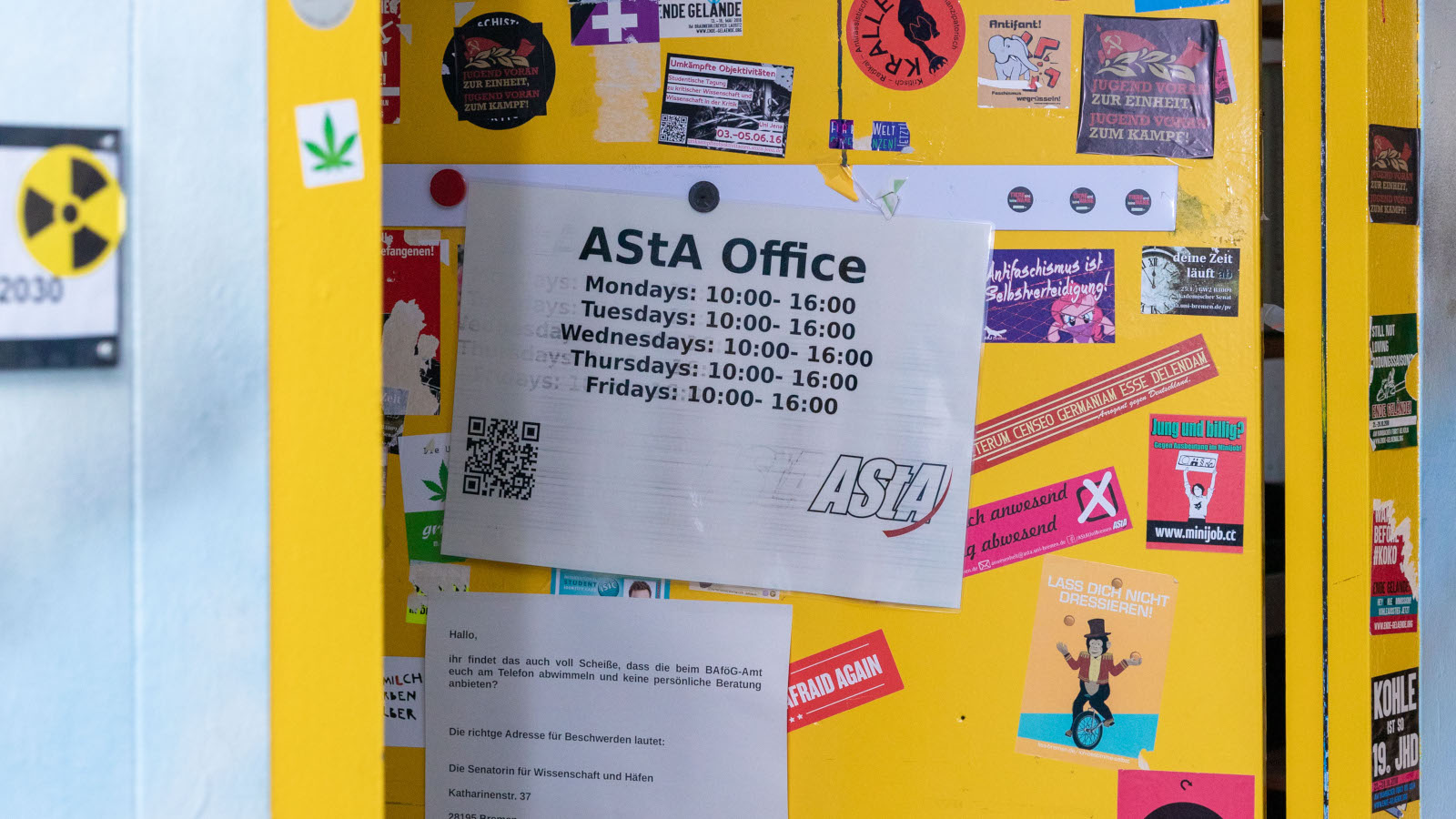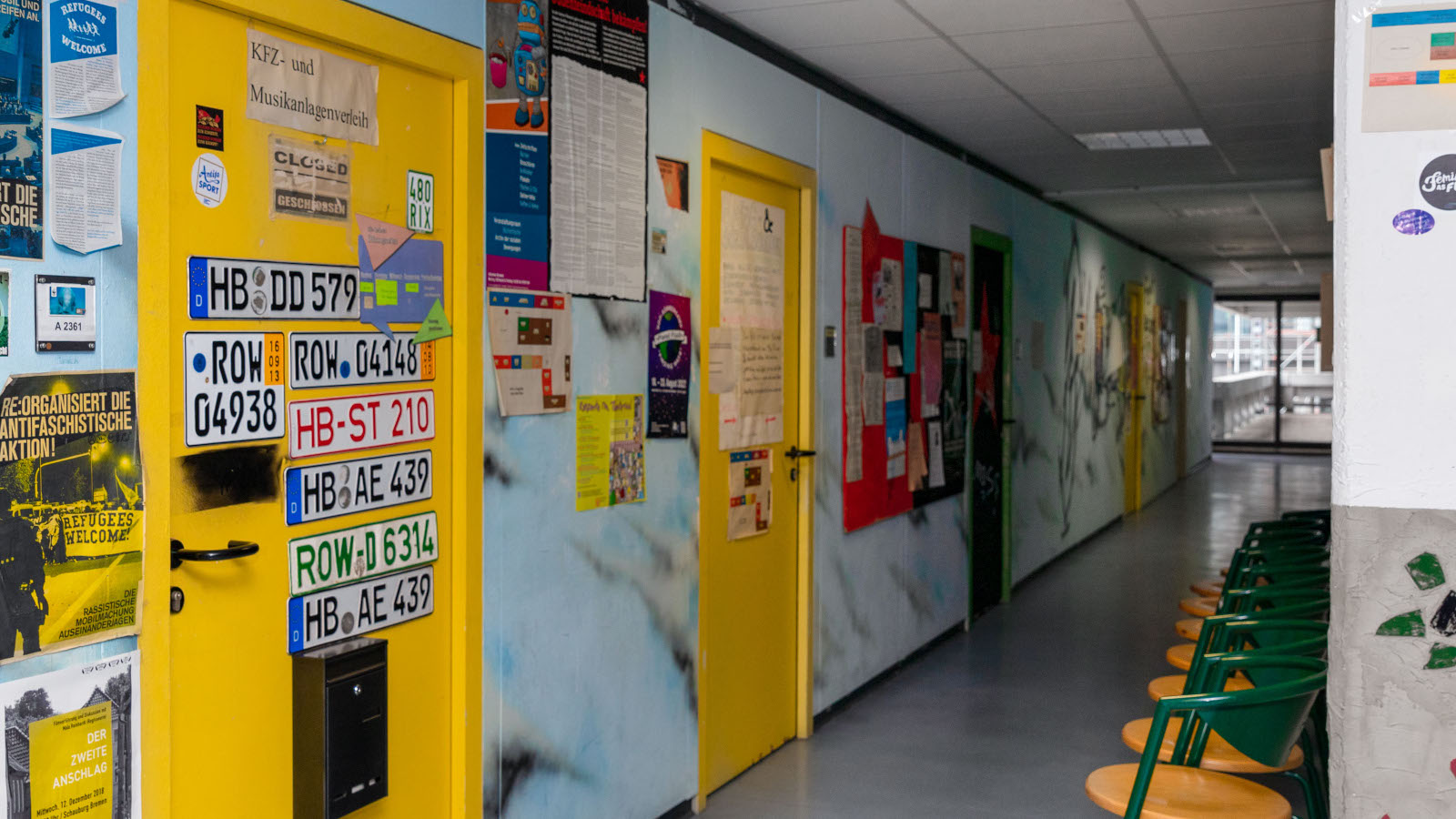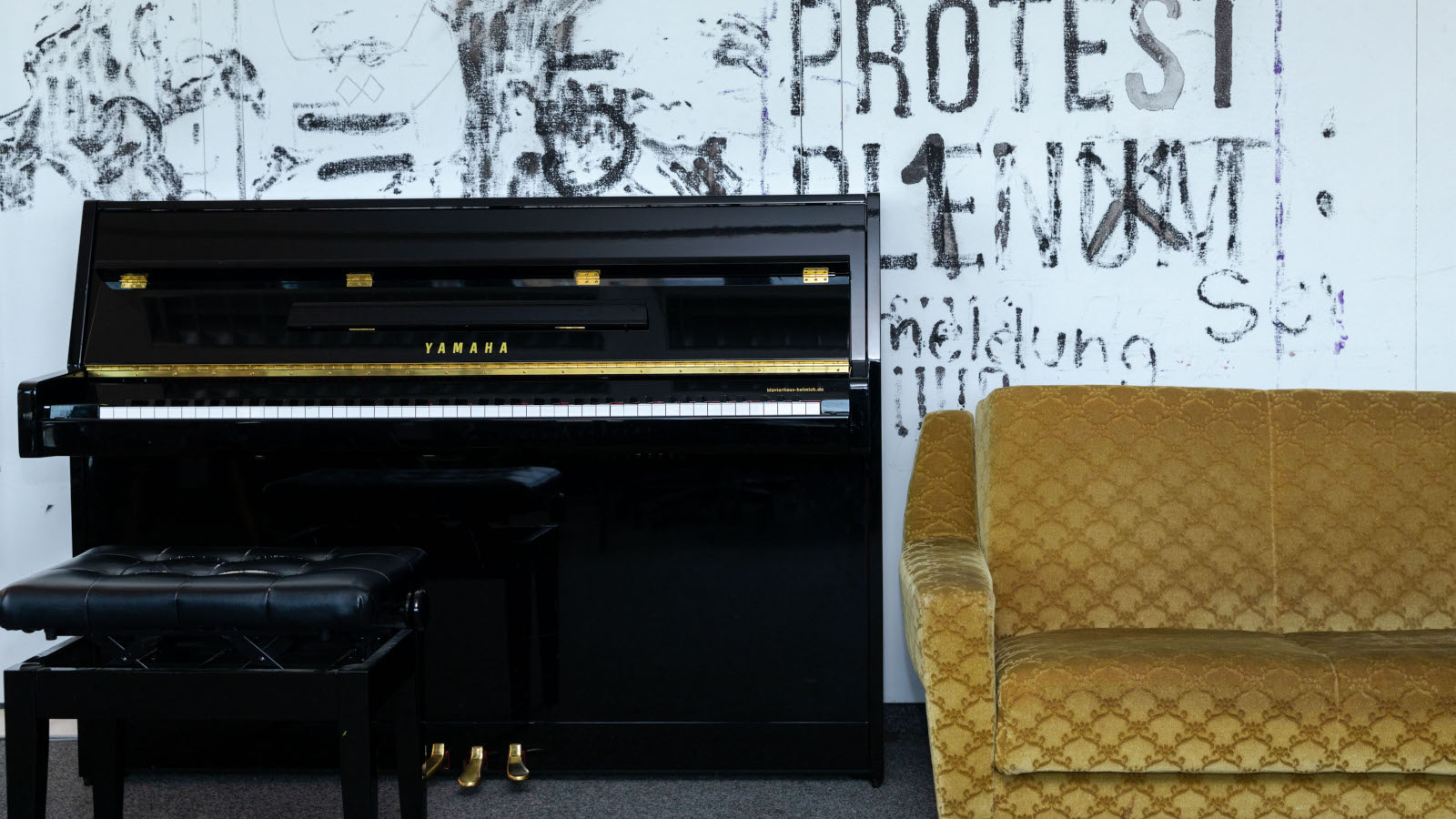 What else does it involve?
As a semester ticket officer, for example, I was able to help process the refunds of semester ticket fees following the 9-euro ticket initiative. That was a huge effort and once again proved to me that you can decide you want something, but implementing it is another matter altogether. As a sustainability officer, I helped organize the critical O-week, a presentation and a clothes exchange party in October and January. That went very well, and I think we will continue to organize the clothes exchange at the beginning and end of the lecture period. We're already planning the next clothes exchange party in April. At the end of the day, every campaign depends on the personal commitment of those involved. You can get involved here; in fact, you have to if you want to make something happen. At the same time, it affords you an unbelievable amount of creative freedom, allowing you to make a difference, which I find very enriching. I've met a lot of wonderful people here and I feel like I'm doing something meaningful.
Where can you find the AStA Student's Union and who is it accessible to?
The rooms of the AStA Student's Union are located on the top floor (3rd floor) of the student building, right next to the Glass Hall in the Central Campus Building. The entrance is somewhat inconspicuous, but it is open to all! When you enter, you'll see the AStA Student's Union office on the right. There's always someone present to help you. We offer a wide range of assistance: it includes a BAföG loan and social counseling service, a bicycle self-help workshop, a car and music equipment rental service, and a piano that anyone is welcome to play. The bicycle self-help workshop is currently located under the boulevard near the SFG. In the future, it will move closer to the AStA Student's Union floor and into the underground garage located below the Glass Hall.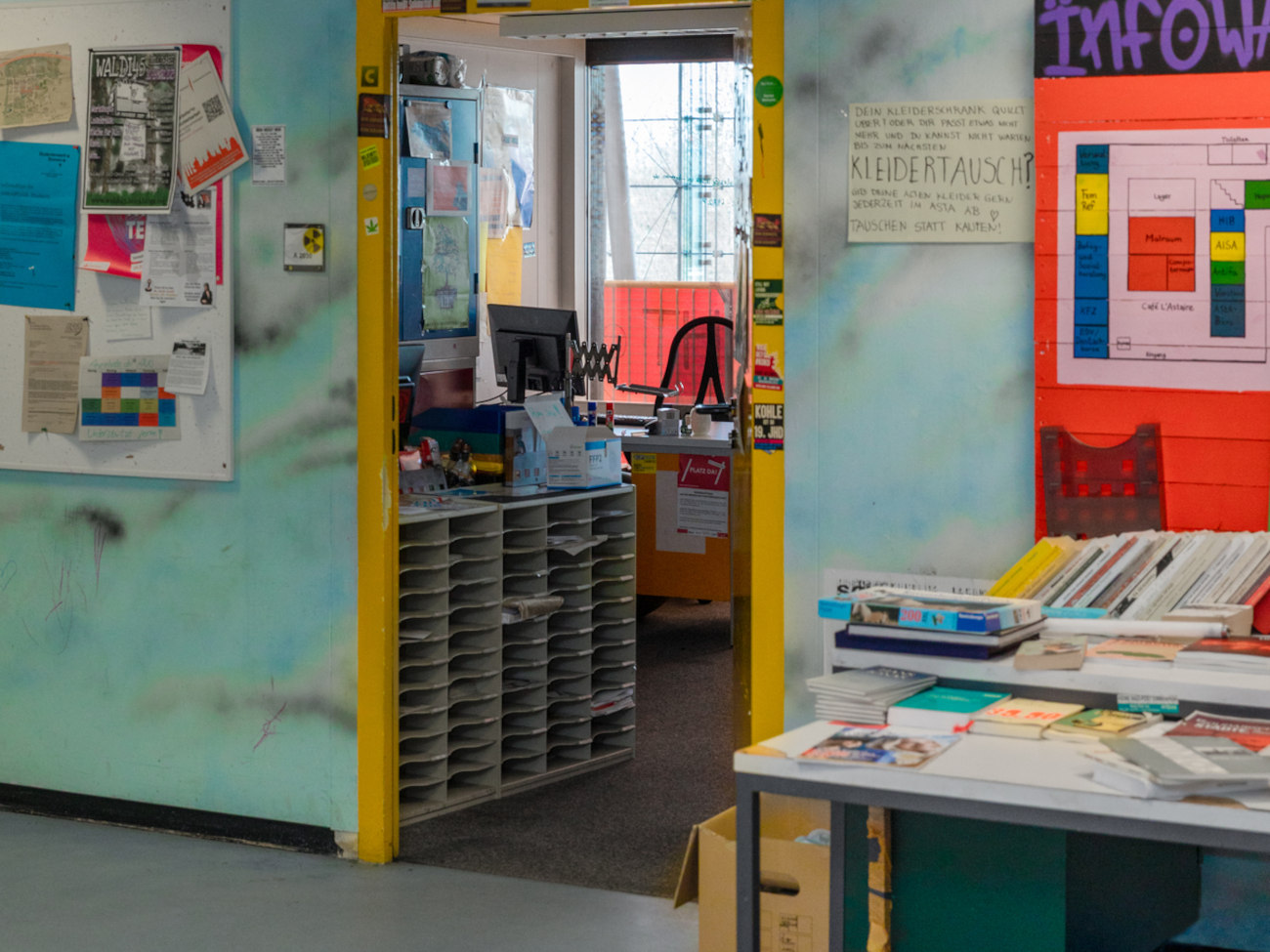 How do I find out about the current activities of the AStA Student's Union?
We regularly inform you about events and promotions via email and the telegram ticker. The emails are sent via the student mailing list, so every student should receive them automatically. Of course, we also have a website and are have an Instagram account. We always look forward to seeing new faces on these media.
In addition, the next date for our clothing swap party has also been set: we will meet on April 21, 2023, at 6:30 p.m. in the SFG building, room 0150.
Information about the AStA Student's Union
The AStA Student's Union is the general student committee of the University of Bremen and the executive branch of the student body. The AStA Student's Union, which comprises three members of the board and nine speakers, is elected by the student council (SR). This, in turn, is made up of people on the university political lists who are elected by the students in the SR election. The AStA Student's Union has nine units: for anti-fascism and anti-nationalism, for campus life and student spaces, for university policy, for climate policy, for art and culture, for sustainability, for study and teaching, for student housing, building and inclusion, and for networking. The tasks of the AStA Student's Union include organizing the semester ticket, advising and supporting students with BAföG loans and socially difficult situations, promoting student projects, representing students' interests in politics both within and outside the university, and generally acting as a point of contact for all students. The AStA Student's Union meets at 2 p.m. on their floor every Tuesday. Those interested are welcome to attend.
You can reach the AStA Student's Union via the website (in German), Instagram (asta.uni-bremen.de) and email asta@uni-bremen.de.