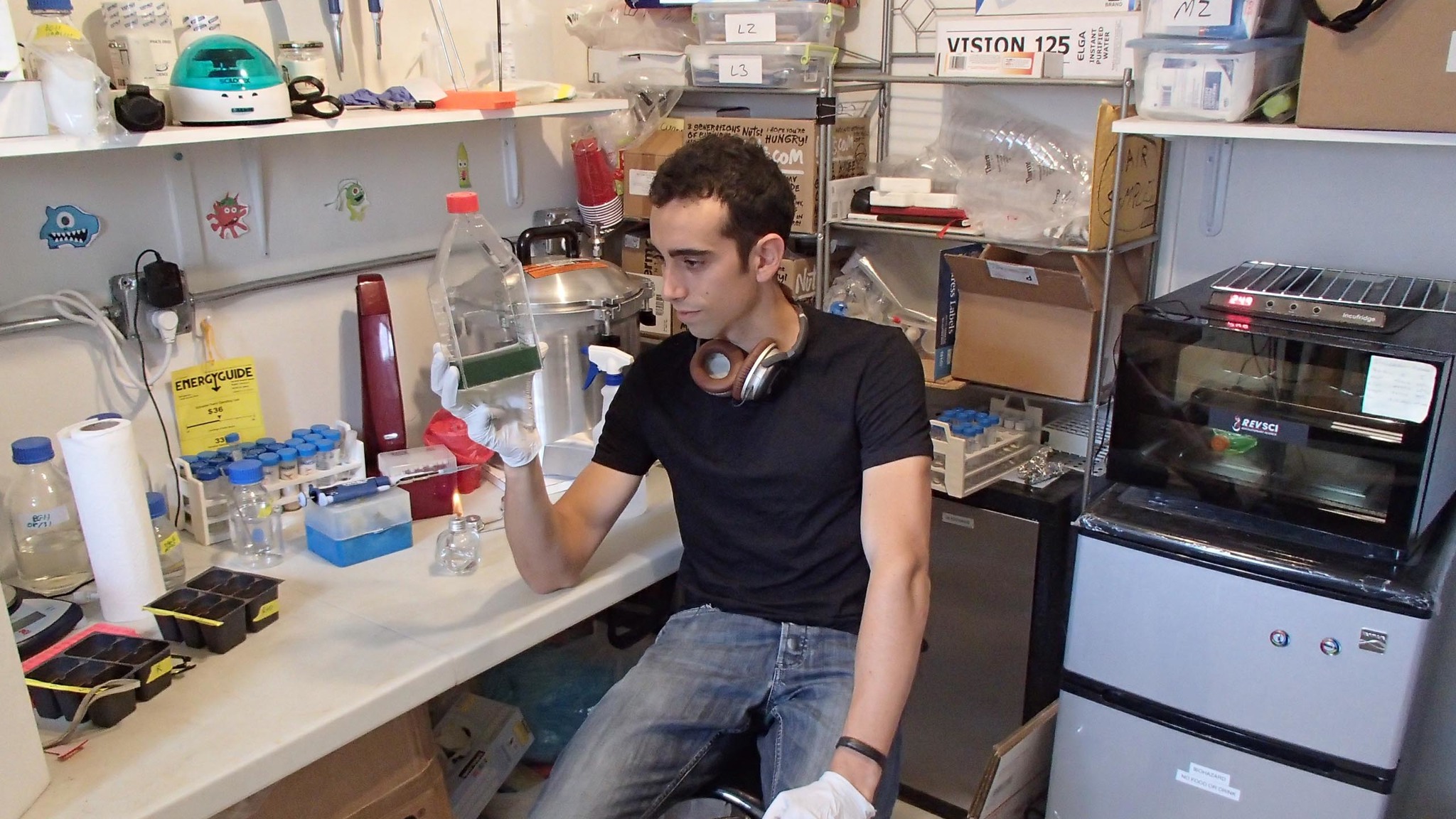 Isolation Tips: Psychological Hygiene is Important!
Long research stays have prepared Dr. Cyprien Verseux for extreme isolation.
The strict contact restrictions caused by the coronavirus pandemic are slowly but surely getting people down. Those who are not taking care of themselves during this time of loneliness and isolation could suffer from consequences such as restlessness, fear, and depression in the worst cases. With regards to this aspect, the astrobiologist Dr. Cyprien Verseux is prepared extremely well for the coronavirus crisis: He already spent months in extreme isolation during his research stays in Mars-like surroundings and in the Antarctic. He has spent a lot of time dealing with the physical and social effects of such a situation and is sharing some of his tips for psychological hygiene.
"Daily work gave structure to each day – that helped," is how Cyprien Verseux summarizes his long research stays. "It is good to know what to expect the next day. You can also make plans for your free time," he suggests. In a test mission investigating living and working on Mars, which was funded by NASA, he voluntarily spent a year in isolation in a test habitat. He lived and worked in isolation and away from civilization for another year at the Concordia Research Station in the Antarctic. He is now the head of the Laboratory of Applied Space Microbiology at the Center of Applied Space Technology and Microgravity (ZARM).
In order to make sure that the physical and social isolation aspects of the Mars experiment were as realistic as possible, the habitat was created in the volcanic landscape of Hawaii. Cyprien Verseux shared a 100 square meter living unit with five colleagues – just like on Mars. He did not get any fresh air and there was extremely restricted contact to the outside world.
"It is important to have something meaningful outside of work"
The French scientist, who has been working in Bremen since May 2019, is happy to share his experiences from the isolation period with us. Amongst other things, writing helped him through such times. He has already written many blog articles about the topic and has also written two books on his research stays. Some of his tips could be helpful during the coronavirus pandemic:
Cyprien Verseux is a sporty guy and knows that a daily structure is important in order to not wallow in the monotony of the same four walls each day. Whether its is a few exercises or a one-hour online fitness course – depending on your fitness level – this routine helps to get your blood pumping for another day at home. A productive morning promises a good start to the day!

Learning a new instrument, a language, or knitting for example - Learning and creating something brings about change, distracts you, and is calming! Cyprien Verseux often passed the time during his research stays by playing the ukulele or writing.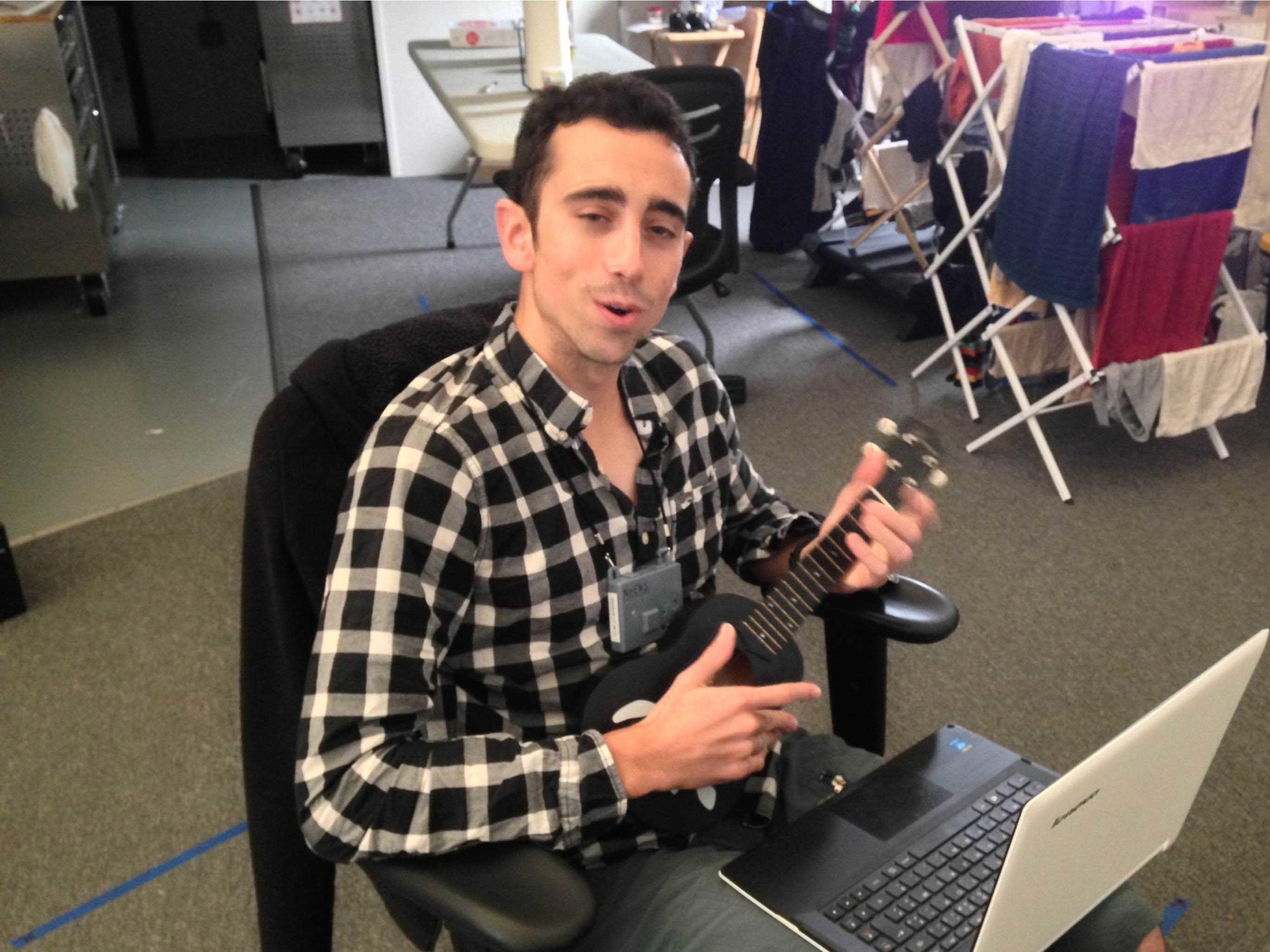 You can read a great deal about social distancing – however, it is important that you stay in contact with others during the times of physical restrictions or quarantine. And he doesn't mean writing to each other on social media but rather speaking to one another and enjoying direct interaction – obviously with physical distance and on the phone or via video chats. Smiling always helps!

Due to self-isolation and close quarters, it is often the case that tension arises when you live with others. Taking note of your own needs and the needs of others can help to relax situations – and it can also be good to take time and space for yourself. For those who are unable to shut a door: Earphones or earplugs also help!
Psychological hygiene also includes taking great care of yourself. Cyprien Verseux recommends that you get ready as you usually would if you were going out. That definitely makes you feel better!
"It is normal to have a lower mood during this period. It is important to know that it is just because of the situation," says Cyprien Verseux. Those who can speak French – or want to learn in – can find further tips on his blog.
How is he passing the time now? It is easier in his cozy home that it was during expeditions. After all, he has a good internet connection here.
MORE
The Clinical Psychology and Psychotherapy working group within the Faculty of Human and Health Sciences at the University of Bremen also offers help and support for healthy self-isolation during the crisis period. Information on the coronavirus crisis is available on the website. In order to be able to handle unwelcome feelings such as fear, uncertainty, or overwhelming stress, several psychological tips on how to take care of your psychological health and also rapid phone support services have been collected on the website. Parents can also find many tips on mastering the special challenges during the coronavirus crisis.