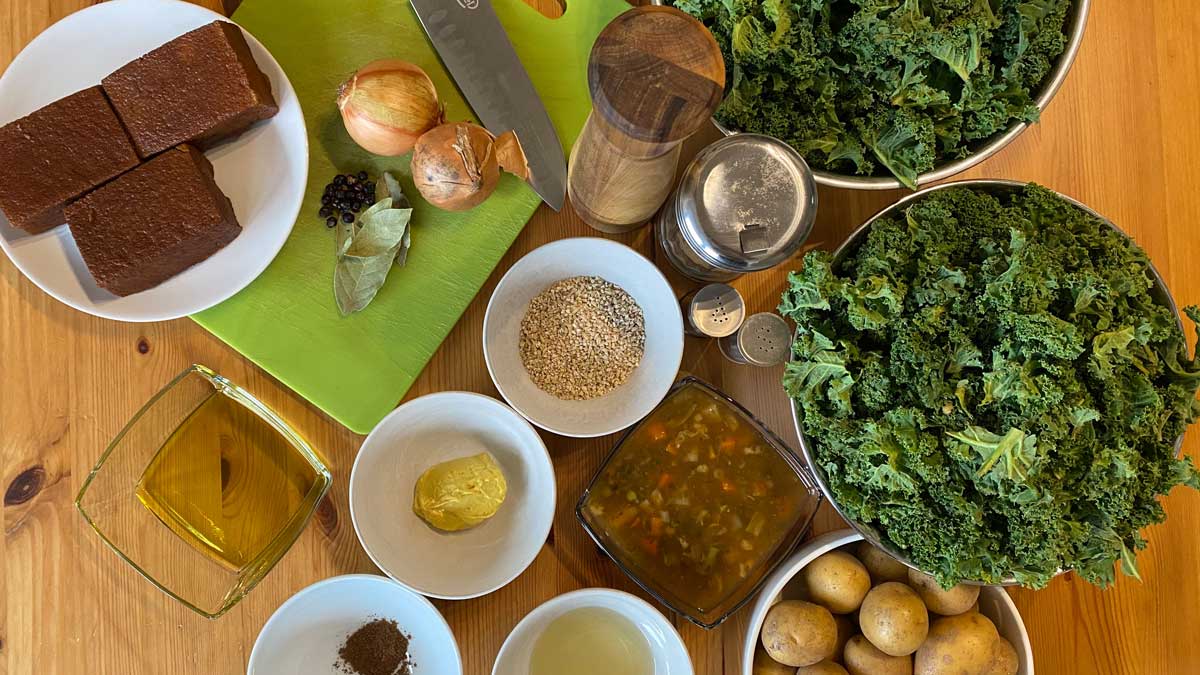 Mensa at Home: Try this Recipe
Part 4: Here's another recipe from Bremen Student Services Organization for the new year.
Due to the lockdown, the university Mensa cafeteria is closed once more. However, in order to make sure that no one has to go without their annual German kale, we've created a special recipe for the fourth part of the Mensa at Home series: German kale with smoked tofu and a side of potatoes.
The recipe for vegan German kale with smoked tofu and potatoes:
Ingredients for four portions:
1 kg washed kale
100 g onion
50 g oat groats
50 ml rapeseed oil
50 g mustard
Allspice, ground
Salt, sugar, and ground pepper
Vegetable broth
Juniper berries
Bay leaves
For the tofu:
600 g smoked tofu
Olive oil
For the side dish: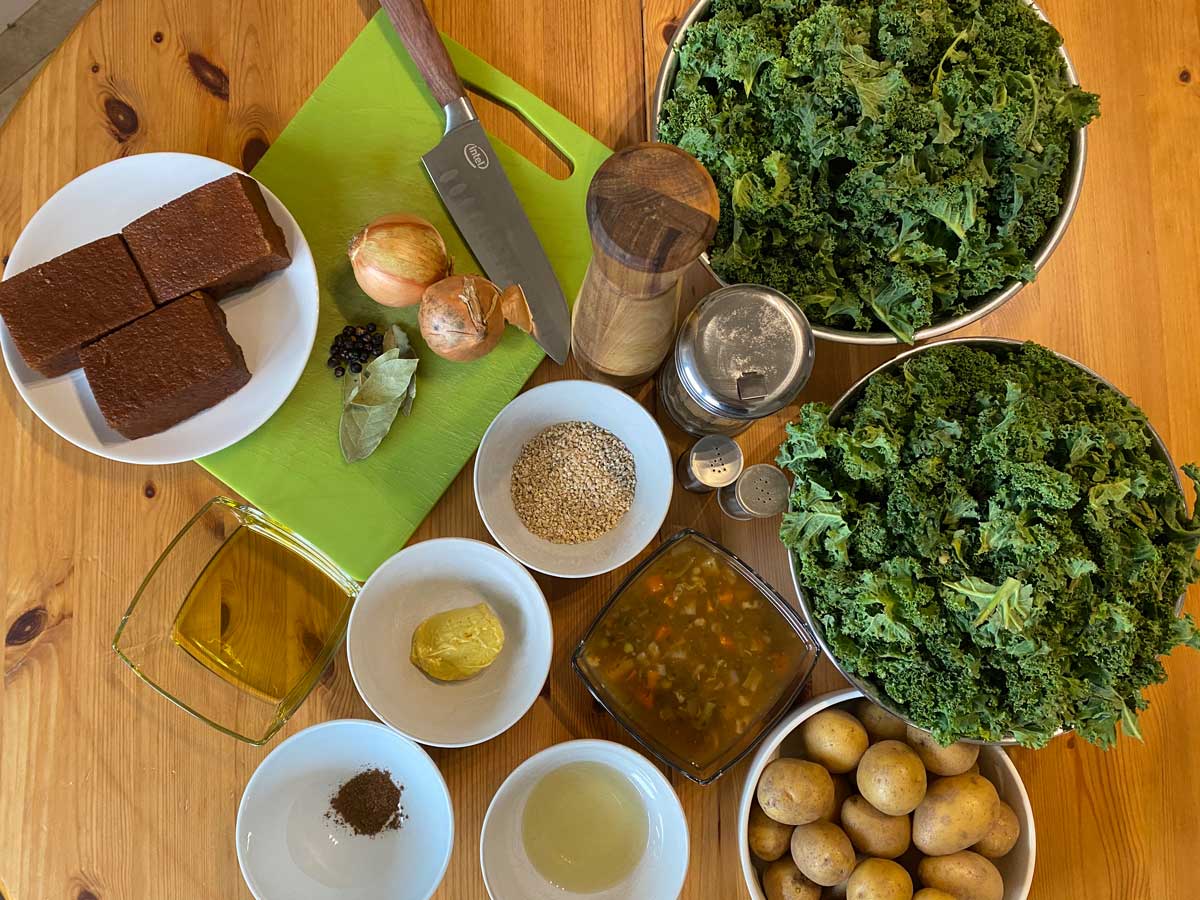 This is how it's done: Bring the vegetable stock to a boil in a small pot with two or three bay leaves and a few juniper berries. Whilst that's boiling, peel the onions, halve them, and then slice them. In a slightly larger pot, sauté the onions in the rapeseed oil, add the kale, and pour in the vegetable stock mixture. Then finally add the mustard and remaining spices. Leave the kale to cook for about 30 minutes.
Tip: Just add more stock if the kale requires more fluid.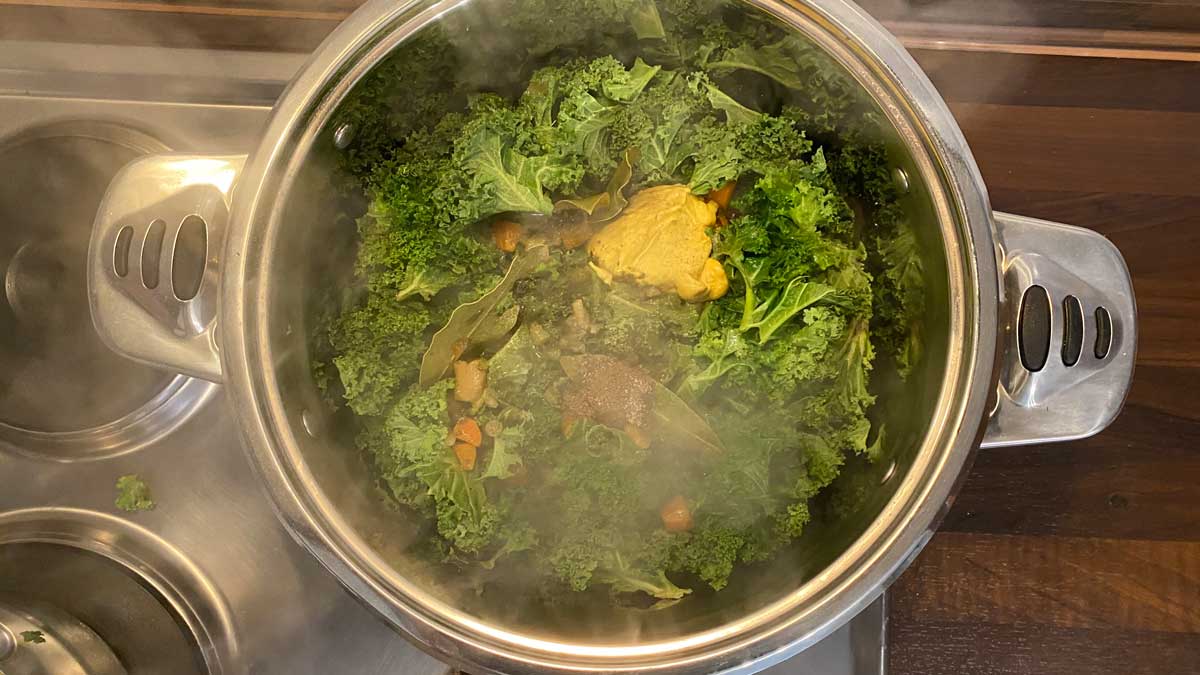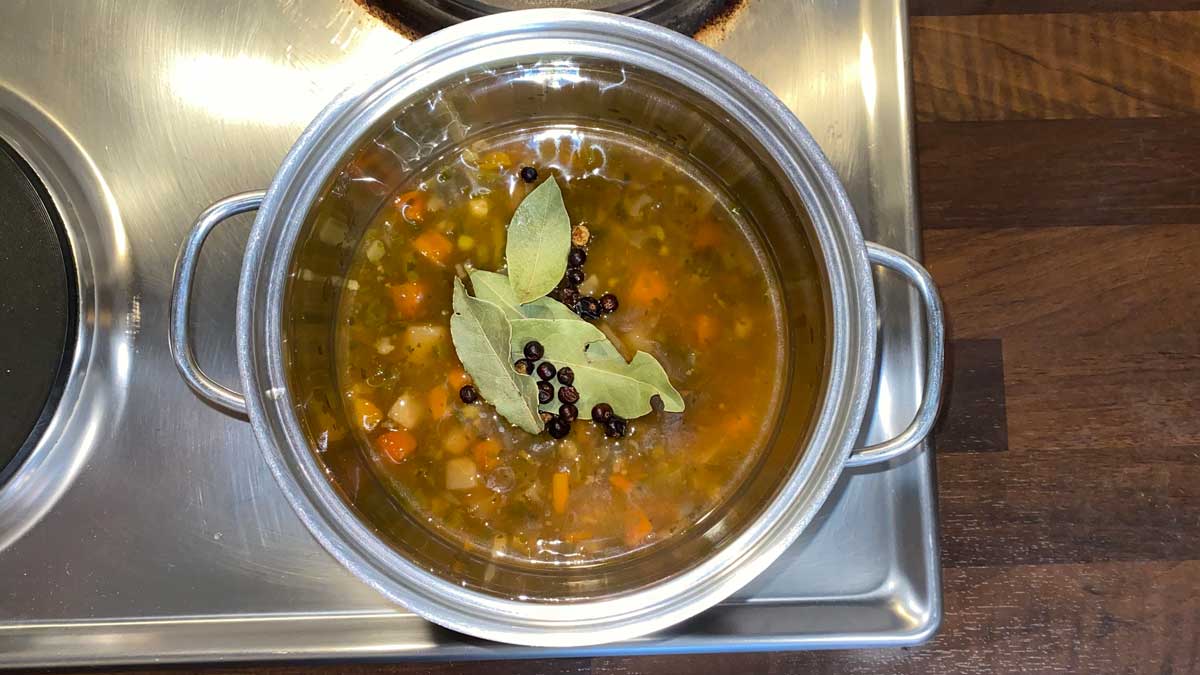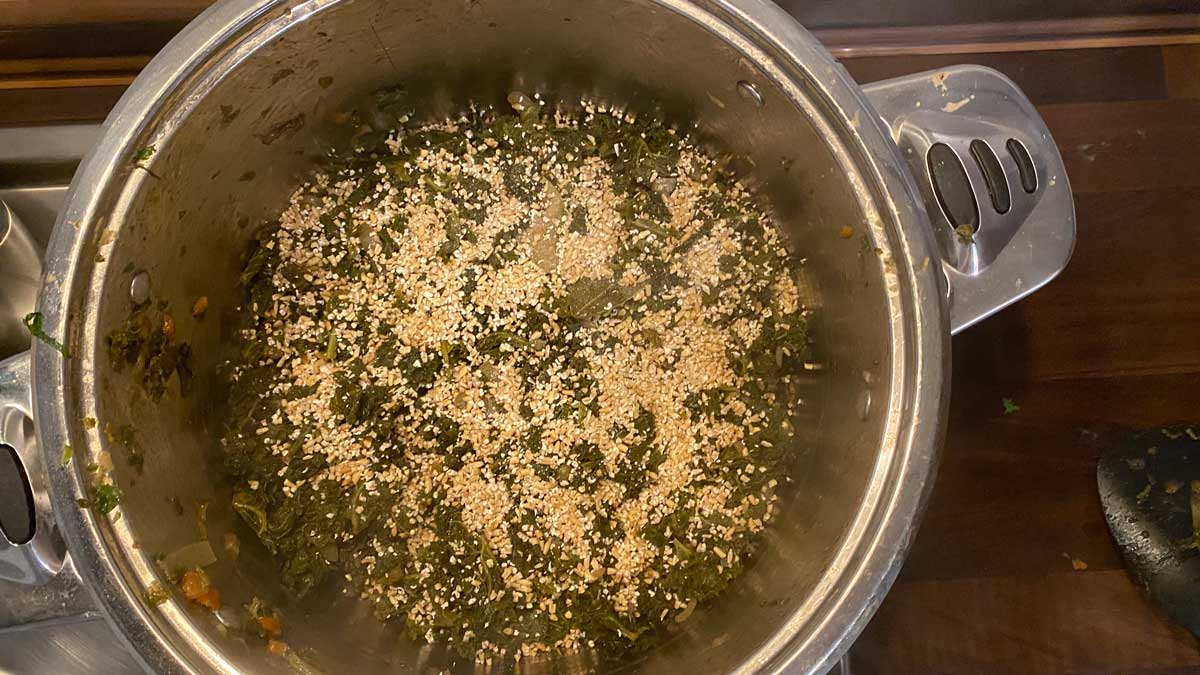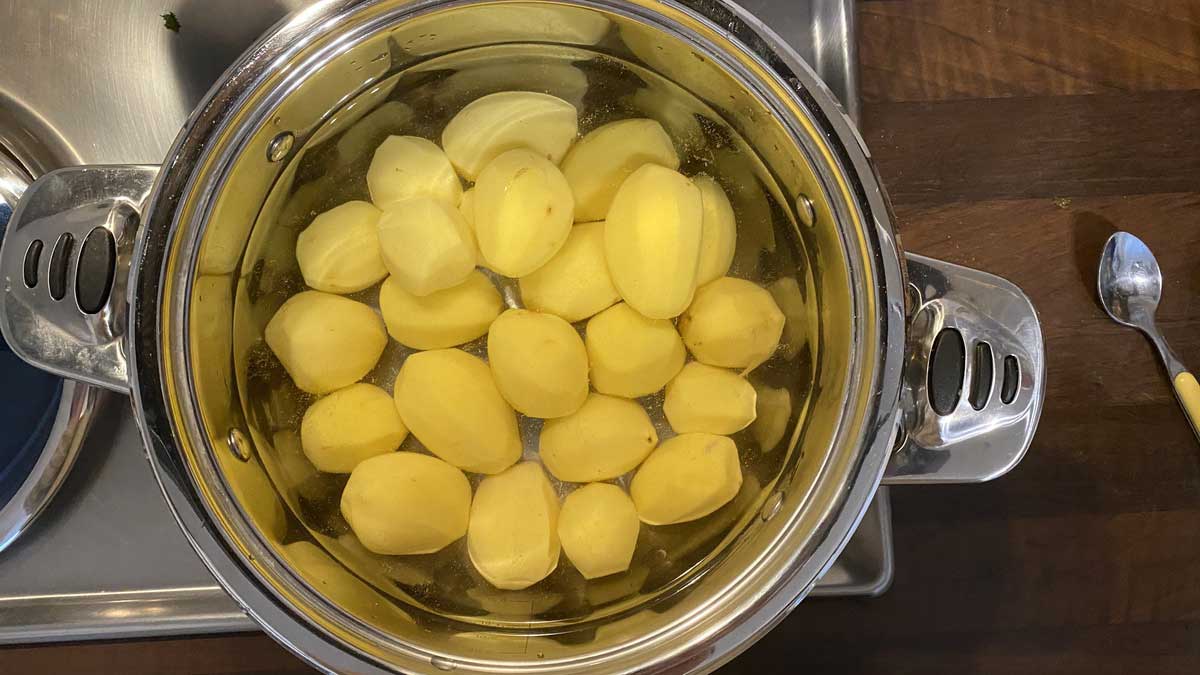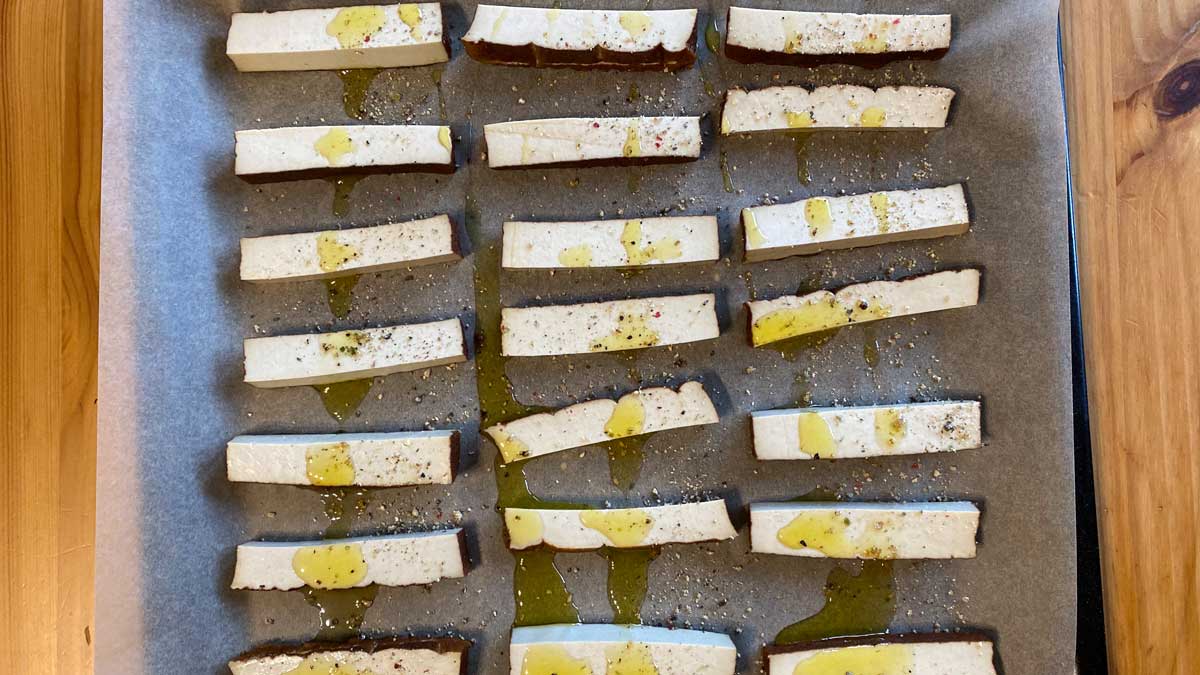 Shortly before the end of the cooking time, add the oat groats carefully – do not stir the groats in – and let them cook with the lid on the pot. Make sure that the oats are damp. When the groats have become soft, stir them in. Whilst the kale is cooking, you can prepare the tofu and the side dish. Peel the potatoes and cook them in salted water.
Cut the tofu into eight slices, add a little olive oil, and put them under the grill on a baking sheet.
Tip: You could add a little cracked pepper to the tofu prior to grilling if you wish.
The last step: Place the tofu on the German kale and serve with the potatoes. Voila!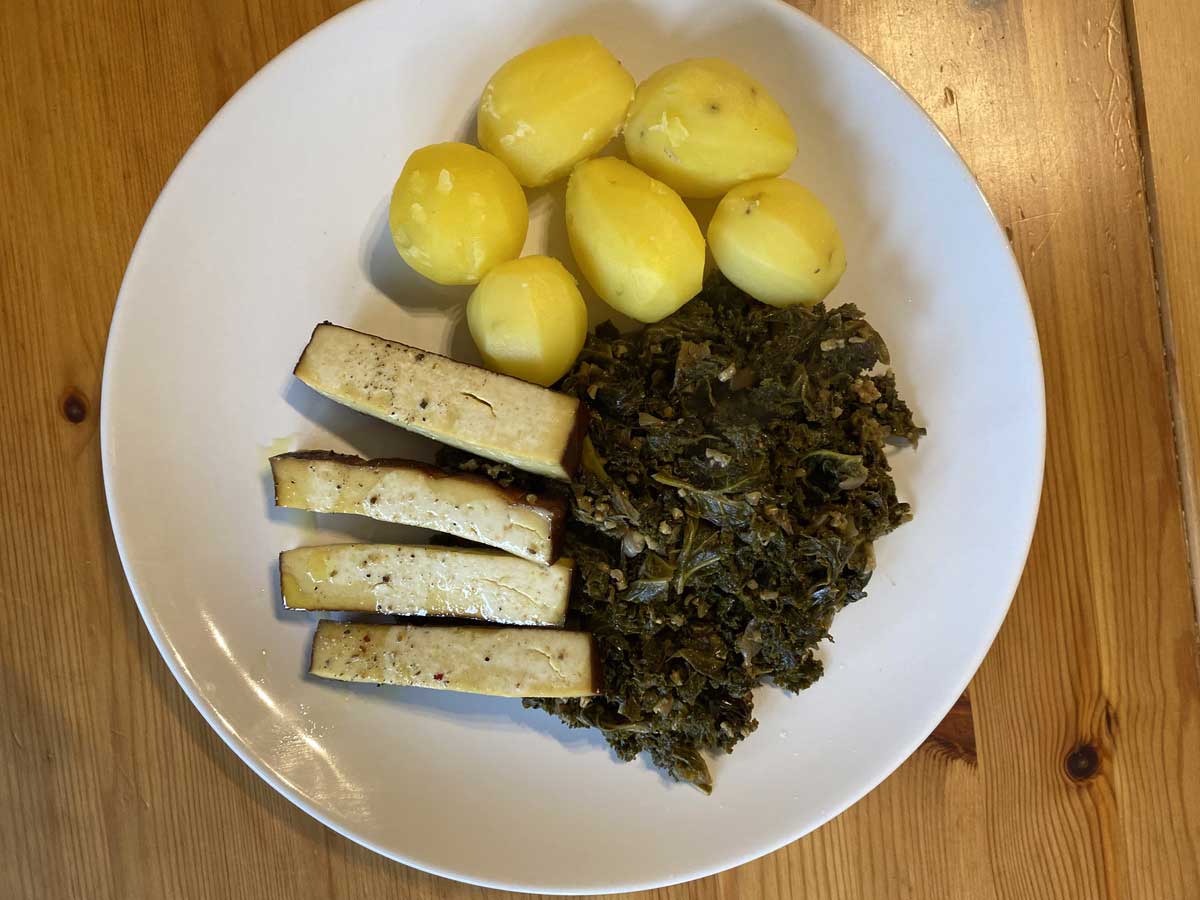 Bon Appetit!