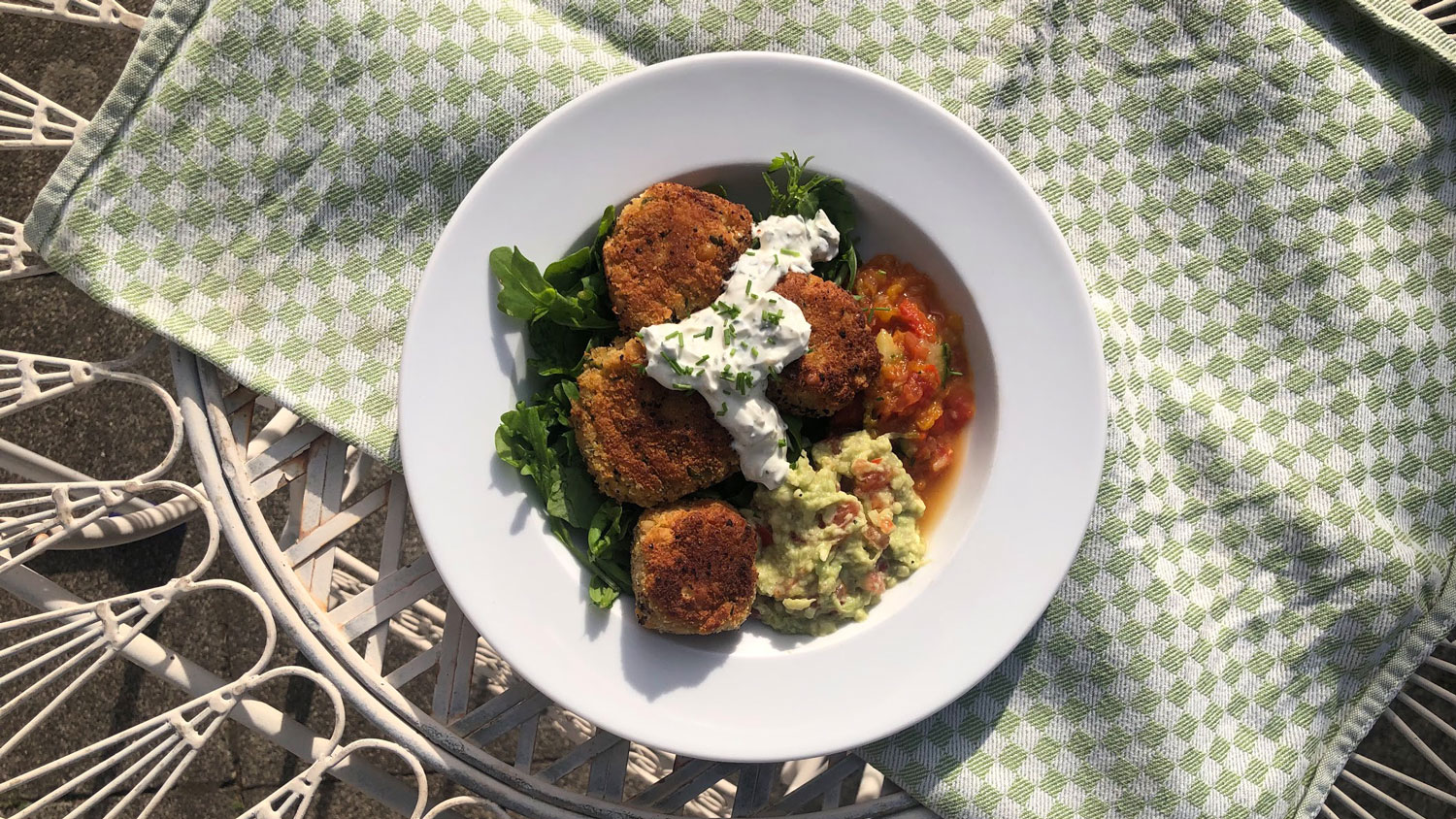 Mensa at Home: Try this Recipe
Part 8: Have you missed our mensa recipes? Today we'll show you how to recreate the great falafel from the GW2 cafeteria at home.
[GW2]: Geisteswissenschaften 2
**You're wondering what to have for lunch today and remember the delicious falafel from the GW2 cafeteria. up2date. shows you how you can prepare them whenever you like. Falafel are easy and quick to cook. So you can keep that summer feeling a little longer.
Recipe for Falafel with Salsa, Guacamole, Sour Cream, and Arugula:
Ingredients for four people:
Falafel:
600 g dried chickpeas (or about double the amount from a can)

80 g wheat flour

4 g cumin

2 g chili, coarsely ground

2 g fresh garlic

10 g curly parsley

one lime: juice and zest

80 g panko breadcrumbs
Salsa:
240 g tomatoes (peeled)

40 g red bell pepper

40 g yellow bell pepper

a small piece of cucumber

20 g tomato paste

a dash of lime juice

20 ml olive oil
Guacamole:
one avocado

20 g red onion

a quarter of a lime: juice and zest

20 ml olive oil

salt, pepper, and sugar
Sour Cream:
300 g quark

100 g crème fraîche

20 g curly parsley

8 g garlic

8 g chives

salt, pepper, and a dash of olive oil
To serve: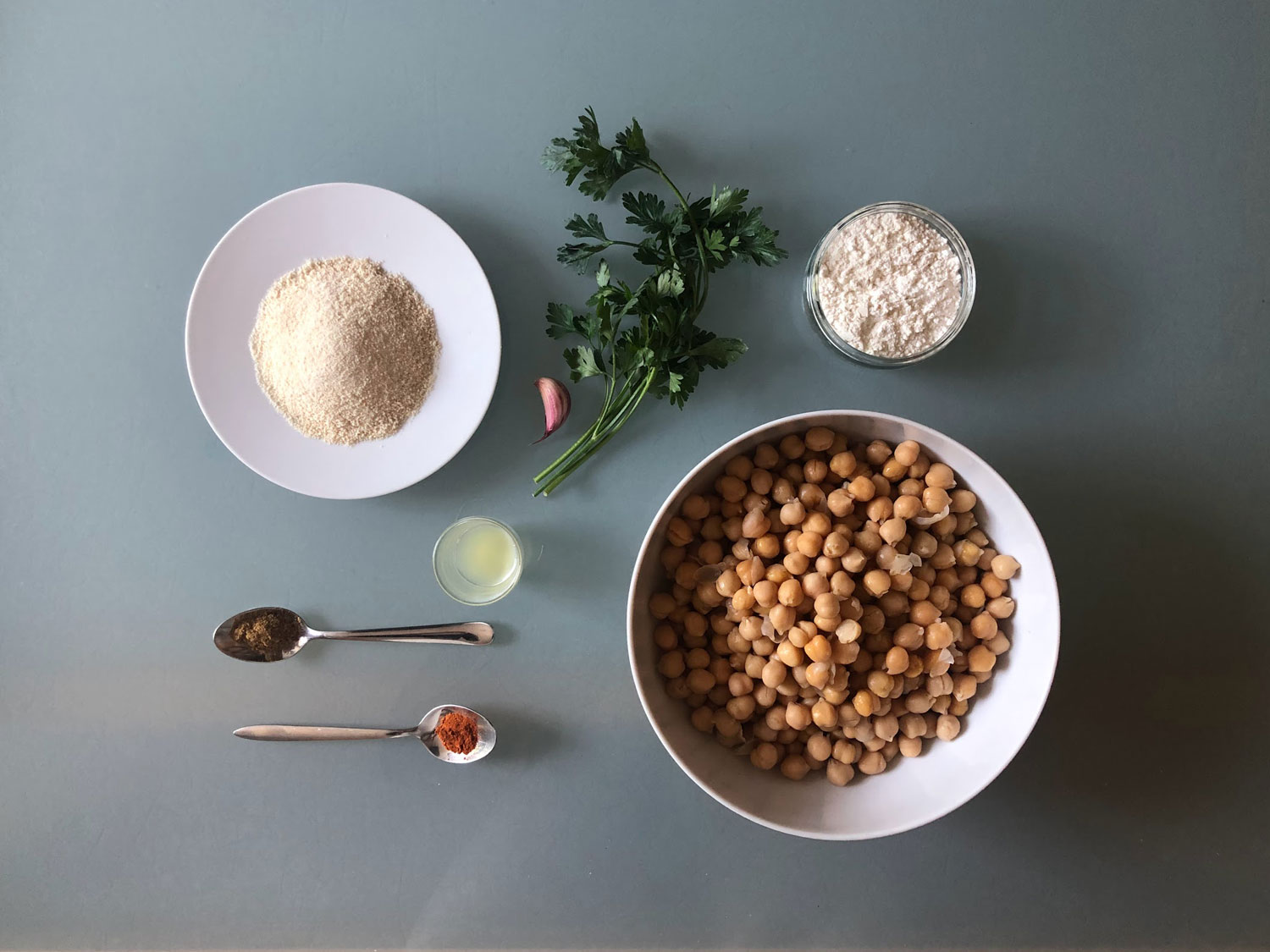 And this is how it's cooked:
If you use dried chickpeas, you need to soak them in water the day before and then boil them in salted water. But with canned chickpeas, you can get started right away.
Before mixing all the ingredients, chop the parsley and crush the garlic. You only need the juice and zest from the lime. Mix the chickpeas with the flour, parsley, garlic, lime juice and zest, and the spices. It's best to use a potato masher or food processor for this. Form this mixture into small balls and then roll them in the breadcrumbs. The falafel are now ready to be deep-fried in hot oil. Afterwards, place them on a plate with paper towels so that the excess oil can drip off.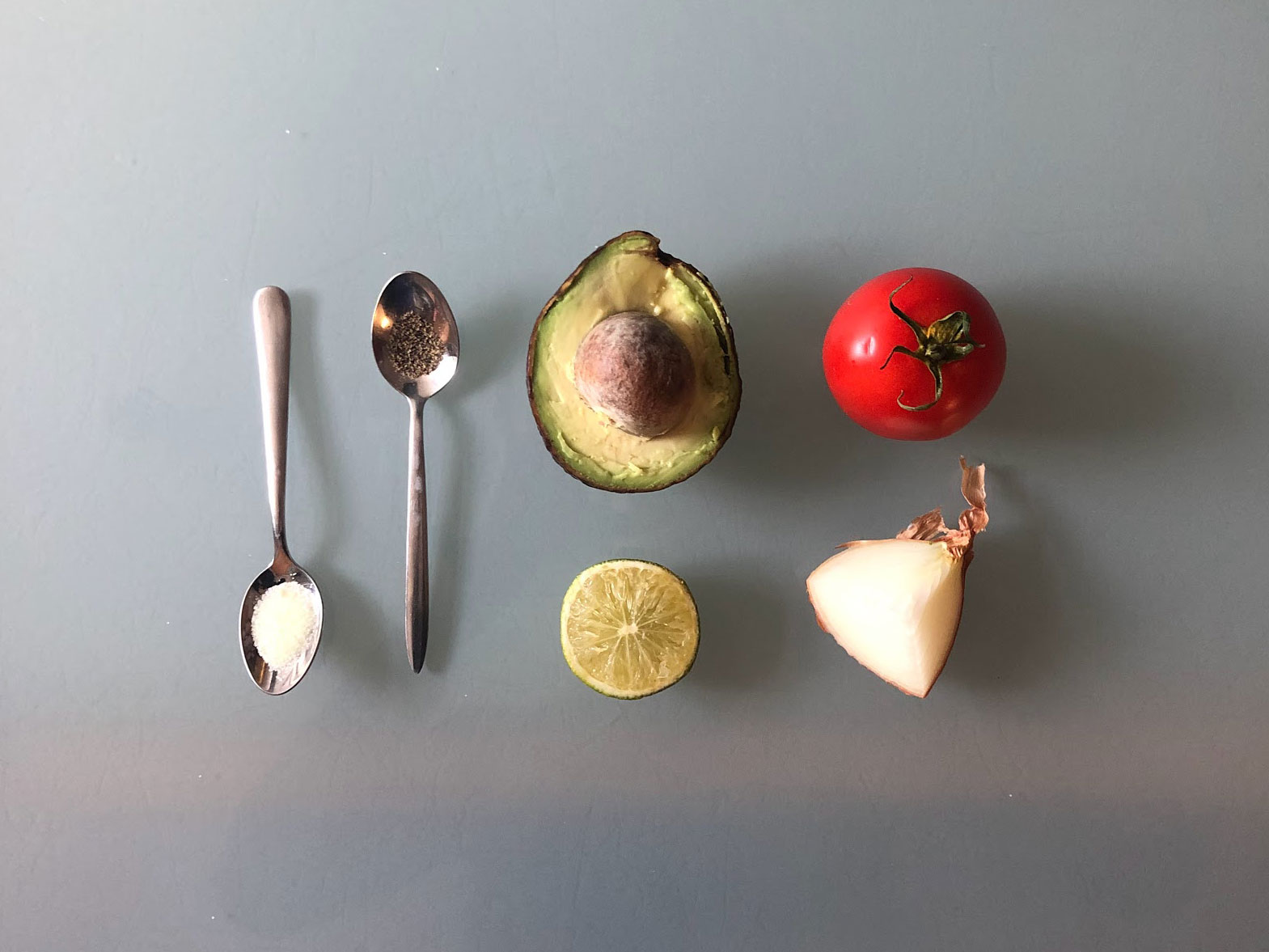 Guacamole:
To prepare the guacamole, first mash the avocado pulp. Then peel and finely chop the onion and add to the avocado pulp. Again, you only need the juice and zest from the lime. Finally, you can season the guacamole with spices.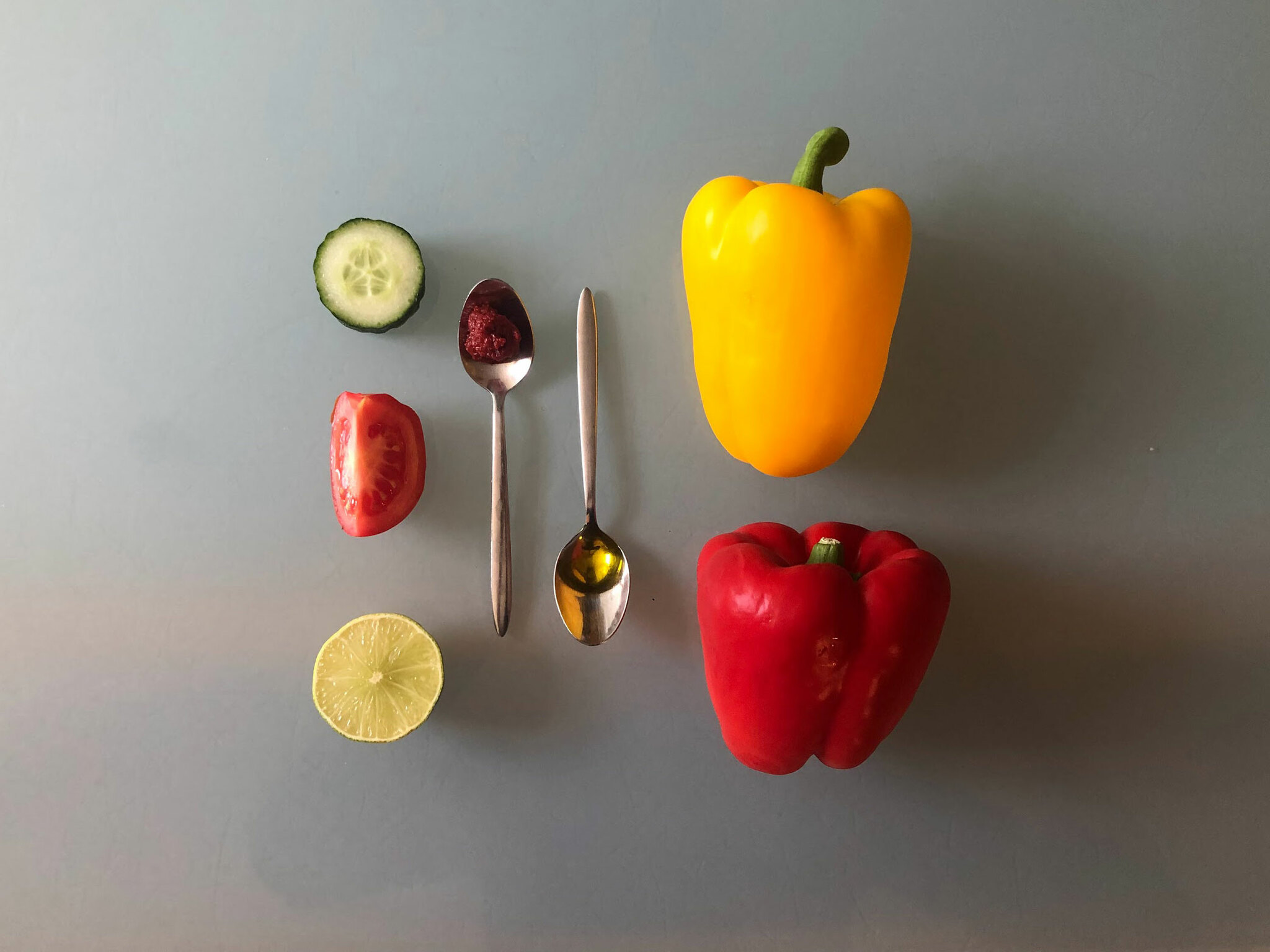 Salsa:
To make the salsa, wash and quarter the peppers, and then cook in the oven. Afterwards, puree with all the remaining ingredients. Then bring the mixture to a boil on the stove. Lastly, add the olive oil and the salsa is ready to serve.
Sour Cream:
Chop the chives and parsley and crush the garlic. Then mix all the ingredients. The sour cream is ready.
Now you can get ready to serve. For this, put some arugula on your plate and add guacamole and salsa. Arrange the falafel neatly on the arugula and garnish with sour cream. If you like, you can put some chopped chives on top. Bon appétit!